Museum Siam – Bangkok Underground Film Festival
June 3, 2017 @ 7:00 pm
June 4, 2017 @ 9:15 pm
UTC+7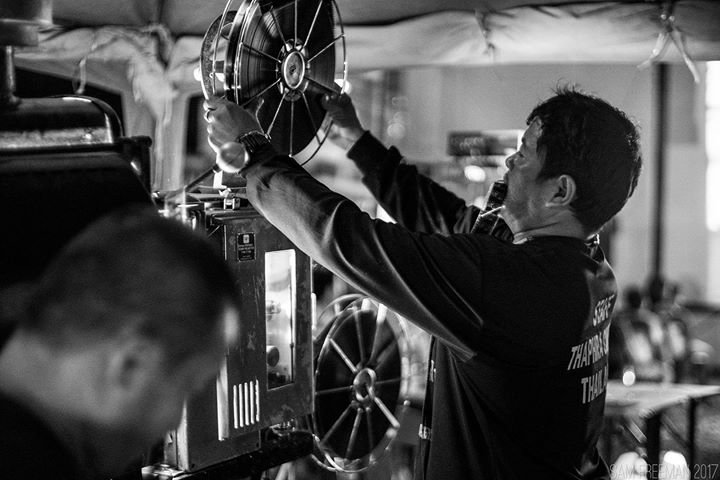 Bangkok Underground Film Festival is back for two evenings with our second event in 2017 in collaboration with Noise Market 6 @ Museum Siam. We'll be screening a People's Choice selection of the most popular films from the Bangkok Underground Film Festival 2017 beginning at 7pm, followed by the world premiere of Beam Wong's brand new short film Flummoxed Cocoon at 8:40pm.
Free open air screening. No reserved seating. Films will have Thai and English subtitles.
Saturday's program is as follows:
7:00 PM – Every Little Thing's Gonna Be Alright – Natthaphon Sukhuprakan
7:10 PM – Fat Boy Never Slim – Sorayos Prapapan
7:24 PM – Ghost – Worapoj Inlao
7:45 PM – Ma-ae – Natthapat Kraitrudphon
8:01 PM – Welcome to Naypyidaw – Mike Rossi
8:05 PM – Le bulbe tragique – Guillaume Vallée (Vidéographe)
8:11 PM – Sincrónico – Ricardo Fernández Jiménez
8:25 PM – Confrontational Electroencephalographic Re-Programming – John Franklin Aldridge
8:36 PM – Monument – Liam Morgan
8:40 PM – Flummoxed Cocoon – World Premiere
Beam Wong
Organised by bridge, Speedy Grandma, emesis, & JAM with supported by Panda Records & Museum Siam.
————-
เทศกาลครั้งนี้มีทั้งหมด 2 วัน ถือเป็นงานครั้งที่ 2 ของเราในปี 2017 นี้ โดยเป็นการร่วมมือกับ Noise market 6 ที่ มิวเซียม สยาม
โดยเราจัดฉายหนังที่ได้รับคะแนนนิยมในการโหวตจากผู้เข้าชมในเทศกาลที่ผ่านมาเมื่อต้นปี โดยเริ่มเวลา 7 น. เป็นต้นไป
รวมทั้งเป็นรอบปฐมทัศน์ของหนังโดย Beam Wong เรื่องใหม่ คือ ดักแด้โกลาหล Flummoxed Cocoon ในเวลา 8:40 น.
หนังจะมีทั้งซับไตเติ้ลไทยและอังกฤษ
เข้าชม ฟรี