Marina Bay Sands Expo and Convention Centre – Art SG
November 1, 2019 @ 8:00 am
November 3, 2019 @ 5:00 pm
SMT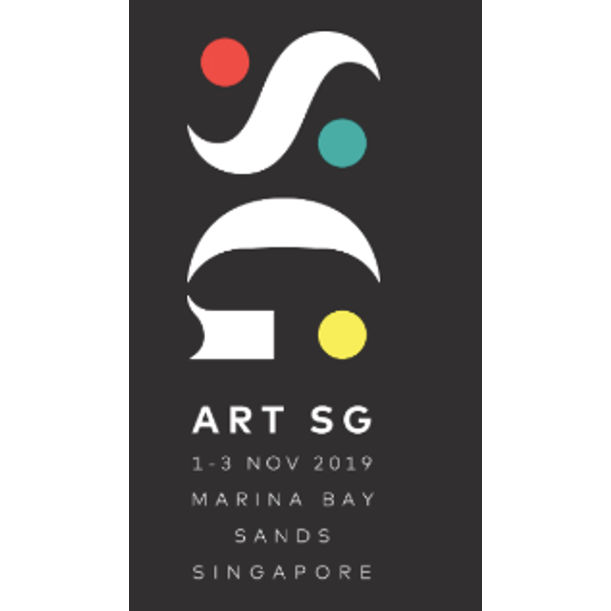 The inaugural edition of ART SG will take place from 1 November – 3 November 2019 (preview 31 October) at the Marina Bay Sands Expo and Convention Centre in Singapore. The Fair will showcase around 60 – 70 established and experimental galleries from Singapore, Southeast Asia, and the world and attract collectors and buyers from across the region in addition to Singapore's art-loving public.
From the opening of the National Gallery Singapore to the development of Gillman Barracks as a destination arts precinct for art buyers to its three art schools and well-regarded Biennale, Singapore has developed a dynamic art scene and ART SG will create an annual moment to attract collectors from across the region. It is planned that the Fair will have representation from all ASEAN nations. ART SG is supported by the National Arts Council (NAC), Singapore Tourism Board (STB), and the Economic Development Board (EDB).
THE FAIR
SET TO BE THE LEADING ART FAIR IN SOUTHEAST ASIA, ART SG IS A DYNAMIC NEW PLATFORM SHOWCASING THE MOST VISIONARY AND EXCITING CONTEMPORARY ART FROM THE REGION AND GLOBALLY.
Launching in November 2019 at the Marina Bay Sands Expo and Convention Centre at the heart of Singapore's financial district, ART SG will welcome around 70 significant international galleries alongside a cutting edge program of commissioned and site-specific installations, experimental film, thought-provoking talks, and performances. Co-timed with the Singapore Biennale – a major contemporary art platform for artists from the East, South and Southeast Asia regions – ART SG will deliver outstanding opportunities for networking with collectors, artists, museum curators and other industry peers from across Southeast Asia.
Bringing progressive concepts and curation to the Singapore art landscape, ART SG will deliver a custom-built fair of international standard and best practices, working from the ground up to build a distinctive identity while fostering artistic excellence and cultural dialogue across Southeast Asia and the broader Asia Pacific region.
Differentiated from other art fairs, ART SG is geared towards the interests of the globally minded collector and aims to expand these interests by promoting new discourse and connections; encouraging cross-border collecting and a broad network of collectors and galleries forming relationships in Singapore.
With three different gallery sectors available for participation: GALLERIES, FOCUS, and FUTURES, the fair will showcase high-quality international content alongside distinctive Southeast Asian contemporary art practice, creating a multi-disciplinary and panoramic place of exploration for a new and established collector.
ORGANISERS
ART SG is jointly organized by three leaders in international Art Fairs; Tim Etchells, Sandy Angus and Magnus Renfrew who have had a track record of creating exceptional art fairs globally, including ART HK (now Art Basel Hong Kong) which was the first major event to put Asia and Hong Kong on the international art fair landscape. Most recently, the trio launched Taipei Dangdai, which held its impressive inaugural edition in January 2019.
Tim Etchells is renowned for creating market-leading trade and consumer shows around the world. Having been the driving force behind the launch of ART HK, his art fair portfolio includes Sydney Contemporary and Art Central (Hong Kong).
Sandy Angus is the owner of Angus Montgomery Arts, an independent exhibition and events company at the forefront of trade and consumer shows in Europe, Asia, Africa, and the Middle East. Their art fairs include Sydney Contemporary, Art Central (Hong Kong).
CREATIVE TEAM
SHUYIN YANG, FAIR DIRECTOR
Having worked across auctions, galleries and art fairs, Shuyin Yang has extensive art world experience, much of which has been spent in Southeast Asia. Shuyin started her career in art at Christie's, working in London, Singapore, and Hong Kong. She then joined a contemporary art gallery as a director of the Singapore space, helping to develop their gallery program and art fair strategy. Shuyin was appointed Fair Director of Art Central Hong Kong in 2017, where under her leadership the Fair saw its strongest edition to date. Shuyin brings incomparable knowledge of the Southeast Asian art world, with deep ties and networks spanning artists, galleries, collectors, curators, and key players.
MAGNUS RENFREW, CO-FOUNDER
Magnus Renfrew has twenty years' experience in the international art world, the last decade of which has been spent in Asia. Previously, Renfrew served as founding fair director for ART HK: Hong Kong International Art Fair (2007-2012) and Art Basel in Hong Kong (2012-2014). In January 2019 he launched new contemporary art fair, Taipei Dangdai, where he serves as Director and Co-Founder. Renfrew has been widely recognized for his contribution by art industry media and has been named twice in ARTREVIEW as one of the 100 most influential people in the international art world. In 2013 he was honored as a Young Global Leader by the World Economic Forum. In 2016 Renfrew founded the ARTHQ / Group, a leading service provider for the art world with offices in Hong Kong and London. In 2017, his book Uncharted Territory: Culture and Commerce in Hong Kong's Art World were published by Penguin. Renfrew served on the Hong Kong Arts Development Council (2014-2016) and currently serves as Chair of the Advisory Council for Para Site Art Space in Hong Kong.