Shanghai Exhibition Center – 2019 ART021 Shanghai contemporary art fair
November 7, 2019 @ 12:00 am
November 10, 2019 @ 12:00 am
CST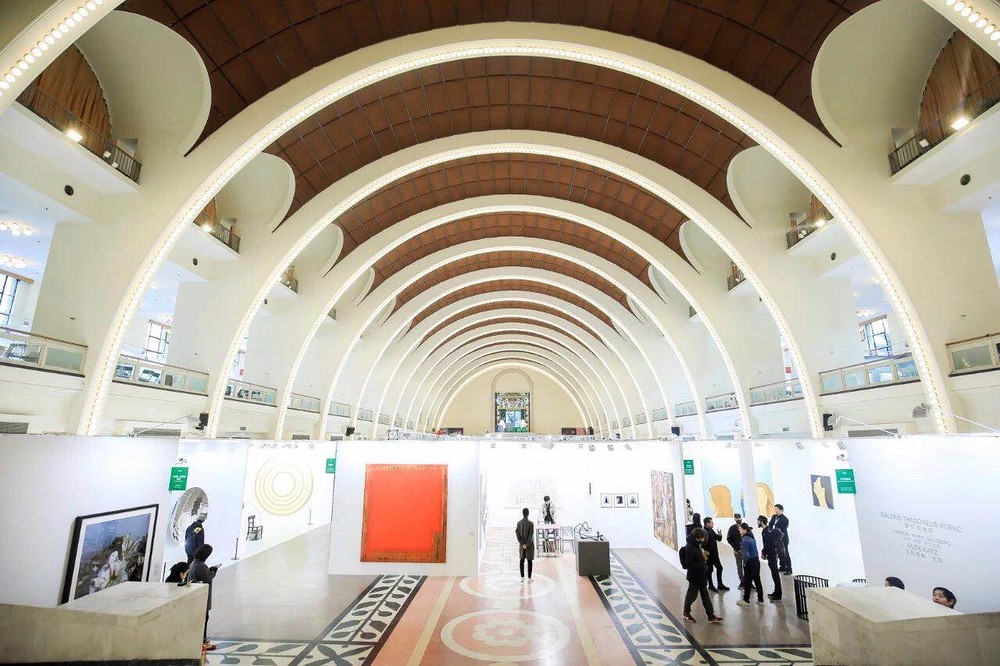 The 2019 ART021 Shanghai Contemporary Art Fair
2019 ART021 Shanghai Contemporary Art Fair will take place on November 7th until November 10th, at the Shanghai Exhibition Center. After 6 years of development, the 7th edition will enhance its previous success and once again present a prestigious line-up of galleries and art organizations, offering the most celebrated art festival from Shanghai.
ART021 is currently accepting applications for Main Galleries and Approach.
Main Galleries is the main sector of the fair, focusing on 21st-century contemporary art.
The approach is the sector featuring either solo presentations or projects (no more than 3 artists) with a curatorial approach.
Notice: Applications are only accepted from commercial galleries that hold more than three exhibitions each year in their own exhibition spaces. Any individual or institution that only conducts artwork transactions will not be eligible to apply.
To apply: Please go to ART021 website and fill out the application form online.
For any inquiries send an email directly to the following email address: [email protected]
Venue and dates
Shanghai Exhibition Center
No.1000 Middle Yan An Road
November 7 to November 10, 2019
To get here
By subway: Take subway line 2 or 7 to Jingan temple station, take exit 8 and walk for 3 minutes.
By bus: Take bus No. 71 to the Shanghai exhibition center.
Parking: Parking is available on site at gate 5.
Featured galleries
Main galleries
Main galleries are the essential section of art021 featuring outstanding 21st-century artworks presented by leading international galleries.
Approach galleries
APPROACH offers a platform for curated exhibition galleries. Exhibitions on view could feature one artist, one piece of work or a group presentation with no more than 3 artists.
Detour galleries
Detour moves beyond exhausted imagined geographies that discourse has fabricated and examines a broad range of subjects and ideas that while seemingly unrelated, provide a glimpse into the impact of cultural contact over time.
About ART021
Founded in 2013, ART021 Shanghai Contemporary Art Fair is a sanctioned project of the Shanghai International Arts Festival. ART021 brings together the leading galleries, institutions, artists and their works from around the world, aiming at building a dedicated platform for galleries, institutions, collectors, and sponsors.
The team members
Kylie Ying – Co-founder
Kylie Ying (Qing Lan), an art collector and the co-founder of the ART021 Shanghai Contemporary Art Fair,the co-founder of JINGART. She is dedicated to promoting contemporary art in China and remains a successful investor in multi-industry, such as media, design, fashion, and health care.
As an art collector, Kylie has built a developed collection, rich in diversity. Some pieces from the collection exhibited by prestigious museums and events, including the New Museum in New York, and the Biennale di Venezia. Kylie donated an installation work by XuZhen a pioneering Chinese artist to the Centre Pompidou in 2015. Supporting emerging young artists is a vital mission for Kylie: buying artworks from them, sponsoring and funding them directly. In 2017, she started the campaign "Young Artist of the Year", generating corporate sponsorship and media spotlights for many Chinese young artists, which marks her contribution to the art community.
Bao Yifeng – Co-founder
As one of the leading public relations experts in China focuses on luxury brands, entertainment, art & design promotions. Bao Yifeng began his career in the luxury industry in the 90s. He founded Element Liquid in 2002 and joined Activation Group in 2013.
Driven by his passion in art collection, in 2013, he co-founded ART021 in Shanghai with Kylie Ying and David Chau. In 2018, they founded JINGART, another art fair in Beijing.
David Chau – Co-founder
David Chau was born in Shanghai and grew up in Hong Kong and Vancouver. He graduated with dual B.A degree from the University of British Columbia in Art History and International Relations. Mr. Chau had the opportunity to study under the tutelage of some of the most important scholars including Tsao Hsingyuan and James Cahill, which eventually led him into the art industry.
Mr. Chau is a young and energetic entrepreneur. He is the founder of Metropolis International Leasing Co., Ltd, one of China's largest fleet management companies. He also sets foot in various other industries, including finance and real estate, and invests in multiple internet-based startups.
He started his art collection in 2003, and ever since then, he has gradually established his own collection and attempted to engage in more in the art world to support young and emerging galleries
Zhou Ying – Executive Committee
Zhou Ying had International Finance and Art History background and studied in Sotheby's Institute of Art. She has worked in the Chinese contemporary art industry since 1993 and has 25 years of experience in the field till now. She joined ART021 in the first year of establishment and titled as Art Director.