Malaysia Design Archive – Imran Tajudeen
May 26, 2018 @ 3:00 am
6:00 pm
BMT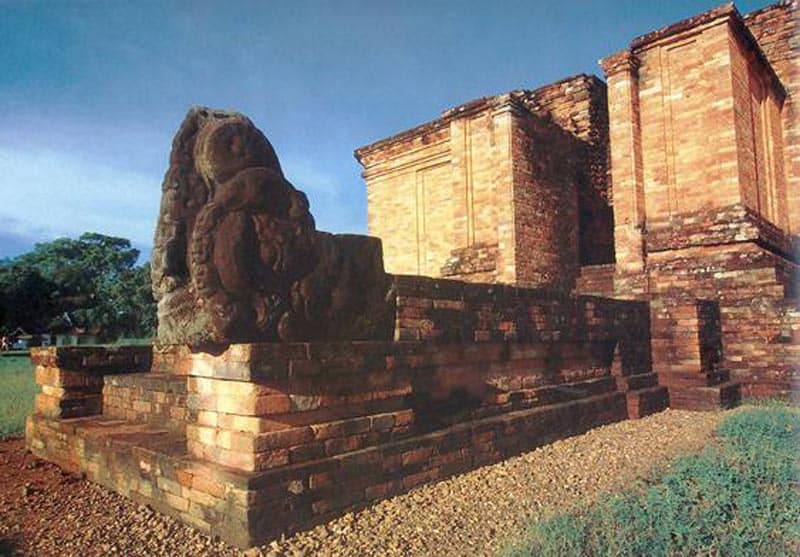 Visual Art Program, Cultural Centre, University of Malaya and Malaysia Design Archive present
The local, the regional, and the cosmopolitan in Buddhist Melayu architecture and culture: Viewing old Kedah from Srivijaya-Palembang, Malayu-Muara Jambi, and old Singapura a two-part talk by Dr. Imran bin Tajudeen, National University of Singapore
Date: 26 May 2018 (Saturday)
Time: 3PM – 6PM
Venue:
Malaysia Design Archive
84B, Jalan Rotan,
Kampung Attap, KL.
Schedule:
3PM – 4PM – PART I
4PM – 4.15PM – BREAK
4.15PM – 5.15PM – PART II
5.15PM – 5.30PM – BREAK
5.30PM – 6PM – QnA
In this talk, architecture historian Imran bin Tajudeen foregrounds questions of the local, the regional and the cosmopolitan in Hindu-Buddhist cultures of Southeast Asia. By examining Indic temple architectures in Muara Jambi, old Kedah, and other Straits Malay centres during the Buddhist period of Malay history, he suggests that interactions between autochthonous and Indic forces in shaping Buddhist Melayu culture were premised on a parallel operation and mutual translation.
Though originating in India, Buddhist religious discourse and practices were widely embraced across East and Southeast Asia, shaping these two cultural geographies in profound ways. For while Buddhism offers an appealing philosophical framework, its reception in different locales is contingent on decoding and restatement. This results in the emergence of many unique local forms and understandings of Buddhism.
What qualifies as the 'local' or 'regional', in the Malay world, can be seen in the seventh-century Old Malay inscriptions at Palembang, Old Malay inscriptions in north coast Java as well as in local usages of Sanskrit that seem to have no precedent in India. Old Malay (and Old Javanese), and its relationship to Sanskrit in these cases, do not fit neatly with Sheldon Pollock's argument that in the 'Sanskrit Cosmopolis', other languages were largely excluded from the kind of political-cultural function that Sanskrit as a religious/ceremonial language supposedly fulfilled. Indeed, Pollock concedes this point openly for the case of Old Javanese in his work.
Rather than think of a stratigraphic or "historical layering" approach to the interaction between the autochthonous and Indic in Buddhist Melayu culture, it may be more apposite to think of their parallel operation and mutual translation. Here, Imran considers the following examples:
(1) The 'local' Malay reworking of Indic concepts and architecture and their amalgamation with local ideas occurred early in the formation of the extant artifacts that we may study, rather than coming in later as a belated form of 'localisation'.
(2) Architectural forms and motifs, inscriptions, contemporaneous accounts, and other clues point to Malay and Javanese agency in maritime networks and literacy in local languages (Old Malay, Old Javanese) and in initiating the re-working and translation of Indic sources to shape the Indic architecture, epigraphy and funerary art along the Straits.
In other words, the talk points out ways to look at the Buddhist (and Hindu) Melayu period along the Straits region beyond the narrow confines of nationalist narratives and present-day political boundaries that have divided the discussion of old Kedah (and the narrow focus on the Chola raids and Tamil guilds of the eleventh century that have animated the discussion along racialised, presentist lines) from the perspectives afforded by a simultaneous look at Palembang, Muara Jambi, and old Singapura.
The talk concludes with a closer look at two aspects of Buddhist Melayu cultural legacy in order to address the commonly perceived distance between Malay culture today and its Buddhist past. Firstly, Imran considers the nature of the transition and translation of Buddhist Melayu aesthetic culture into the Islamic period of the fourteenth to fifteenth century as well as forms of written cultural memory about the pre-Islamic past in so-called "classical Malay" texts since the Islamic conversion; secondly, Imran contends that cultural memory of Buddhist Melayu is central to the politics of invoking the ancient past that we encounter in the present day. Regrettably, Buddhist texts in Old Malay from the first millennium and early second millennium (before the fourteenth century) have not survived, unlike Old Javanese works. Nevertheless, many other sources suggest there once existed Buddhist texts written in Old Malay in both Sriwijaya/Palembang and Malayu/Muara Jambi, alongside the mastery of Sanskrit (and its teaching and study) reported in these two Buddhist Malay-speaking centres). Malay texts from a much later period do tell us, however, that there is a conscious effort by later Islamic Malay rulers, to trace their royal lineage back to a place named "Melayu" and a Bukit Seguntang Mahameru in Palembang, via fourteenth-century Singapura.
ABOUT THE SPEAKER
Dr. Imran bin Tajudeen is Assistant Professor at the Department of Architecture, National University of Singapore. He works on architectural encounters and disciplinary categories across the local and the cosmopolitan in Southeast Asia from the vernacular architecture perspective. Of relevance to this talk are the following three publications: a book chapter for an edited volume by the Nalanda-Srivijaya Centre at ISEAS, "Śāstric and Austronesian comparative perspectives: Parallel frameworks on Indic cultural and architectural translations among Western Malayo-Polynesian societies" (2017); "Java's Architectural Enigma: The Austronesian World and the Limits of 'Asia'" (in Architecturalized Asia, 2013); and the essay "Pensejarahan Singapura dan nama-nama tempatnya: Sebelum 1819 [Singapore Historiography and Toponyms: Before 1819]" (2015).
–
Image source: Candi Gumpung, a Buddhist Stupa located in the Muoro Jambi Temple Complex, ca. 11th – 13th century. Image found in public domain.