Institute of Contemporary Arts Singapore Lasalle – Object of desire
June 21, 2019 @ 8:00 am
June 22, 2019 @ 5:00 pm
SMT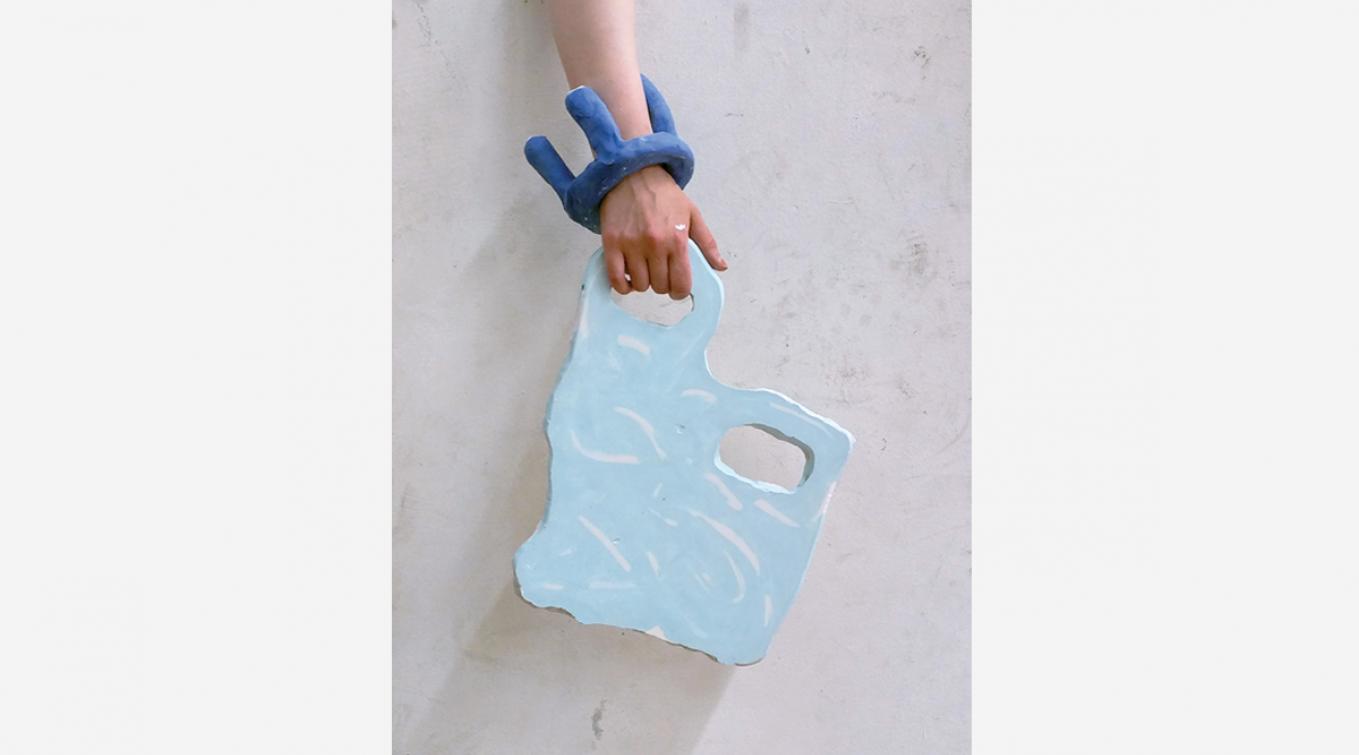 Date & Time
Opening date: Fri 21 Jun 2019, 6:30pm – 8:30pm
Exhibition Period: Sat 22 Jun – Wed 24 Jul 2019
Opening Hours: 12:00 pm – 7:00 pm, Tue to Sun (Closed on Mon and public holidays)
Location
Brother Joseph McNally Gallery
Institute of Contemporary Arts Singapore
LASALLE, 1 McNally Street
Admission
Free
Type
LASALLE Exhibition
Artists: Dagrún Aðalsteinsdóttir, Weixin Chong, Guðlaug Mía Eyþórsdóttir, Styrmir Örn Guðmundsson, Sæmundur Þór Helgason, Daniel Hui, Luca Lum, Guo-Liang Tan
Curator: Dagrún Aðalsteinsdóttir, alumna, MA Fine Arts (2016 cohort)
The object of desire brings together painting, installation, sculpture, and film by eight artists from Singapore and Iceland. The works explore the effective agency of images and objects as 'things' which are desired, distributed and reproduced.
The title of the exhibition refers to an essay by artist Hito Steyerl titled 'A thing like you and me' (2010). In her essay, Steyerl explains the role of humans in the formation and operation of images. According to Steyerl, our participation in images not only blurs distinctions between subjects and objects, but also human subjectivity, which is increasingly objectified. In her essay, Steyerl describes images as fragments of the real world; things 'like any other—a thing like you and me'.
For the exhibition, curator and MA Fine Arts alumna Dagrún Aðalsteinsdóttir invited each artist to create a work that explores the values and hierarchies associated with 'being an object or an image'. The layout is conceived as an interdependent constellation, in which the works—as 'object–subjects'—activate one another.
About the gallery
LASALLE College of the Arts in Singapore is a leading tertiary institution in cutting edge contemporary arts and design education and practice.
The College offers more than 30 diplomae, undergraduate and postgraduate programmes in fine arts, design communication, interior design, product design, film, animation, fashion, dance, music, theatre, arts management, arts pedagogy and practice, art therapy, Asian art histories, and creative writing.
Its faculty is led by a community of award-winning artists, designers, educators, and researchers, and their practice-led research sets LASALLE apart as an international center of excellence. Critically acclaimed alumni from the core of the cultural and creative sectors in Singapore and increasingly, internationally.
Founded in 1984 by De La Salle Brother Joseph McNally – a visionary artist and educator – LASALLE is a not-for-profit, private educational institution. LASALLE receives tuition grant support from the Singapore Ministry of Education. Its degree programmes are validated by Goldsmiths, University of London.
OUR STORY
The late Brother Joseph McNally, the founder of LASALLE College of the Arts, was one of Singapore's champions of the creative arts and arts education. His legacy continues to inspire new generations of artists and arts educators, as we strive towards a higher level of creative excellence.
MISSION, VISION & VALUES
Our Mission
To nurture enterprising and employable graduates who will become cultural influencers and leaders.
To be central to the development of the arts and design in Singapore, inspiring innovation in practice and research.
Our Vision
To be Singapore's leading contemporary arts and design institution, internationally recognized for excellence in education, practice and research.
Our Values
Creativity
Innovation
Collaboration
Excellence
Our Culture
LASALLE promotes the significance of the arts to effect personal, social and economic transformations. An empowering and dynamic environment inspires ambitious aspirations for staff and students, and the development of high-level skills, creativity, and critical reflection.
LASALLE College of the Arts provides a supportive, progressive and truly inspiring environment for our students.
With a focus on nurturing creative expression, innovation, and independence of thought, we encourage students to be inquisitive and original artists and designers. They become highly skilled and excel both in their chosen specialisms and in their collaborations with practitioners from other disciplines.
At LASALLE College of Arts, we work continually to innovate in our teaching and research, and to set new benchmarks in arts education. We believe in our students and their ability to be the pioneers who will help to define the future of contemporary art practice.