JAM – Cultural Studies Film – A K A Serial Killer by Masao Adachi
August 24, 2017 @ 8:00 pm
11:00 pm
UTC+7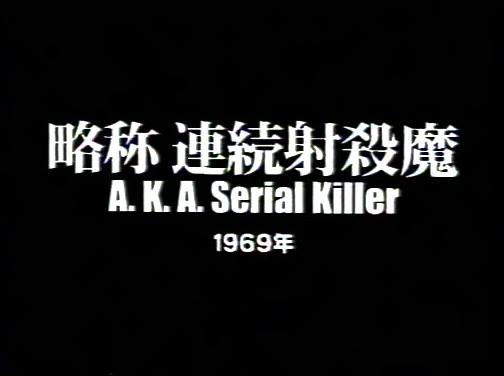 A monthly cultural studies session hosted by cultural researcher and author Viriya Sawangchot. This month will be on 'A.K.A. Serial Killer' an avante-garde documentary directed by Masao Adachi, focusing on the environment of a Japanese teenage serial, Norio Nagayama.
Screening starts at 8pm and will be followed by a casual discussion.
// Free Entry//
A.K.A. SERIAL KILLER (1969)
Directed by Masao Adachi.
Before he went off to join the Japanese Red Army, avant-garde filmmaker Masao Adachi crafted a number of politically-minded films including the unnerving 1969 feature A.K.A. Serial Killer. In 1968, 19 year old Norio Nagayama killed four people in four cities in Japan, using a stolen gun. Instead making a fictional account of his life and crimes, or putting together a clichéd documentary, director Masao Adachi applied his 'Theory of Landscape' and shows us the boy's environment as he travelled the country looking for work, punctuated with a sparse, discordant experimental jazz soundtrack and brief patches of narration filling in the basic details of his life in the run up to his murder spree. Then Adachi 's A.K.A. Serial Killer tried to make a statement about the social inequality that was supposed to have been responsible for his crime.
VIRIYA SAWANGCHOT
A cultural researcher based in Bangkok, Thailand. He was an API senior fellow (2013-2014), Asian Public Intellectual program, Nippon Foundation, and has previously taught in Cultural Studies program, Research Institute for Languages and Cultures of Asia, Mahidol University, Thailand.