Bridge Art Space – Fragments: John McArthur featuring Etienne Brunet
July 22, 2017 @ 6:00 pm
11:59 pm
UTC+7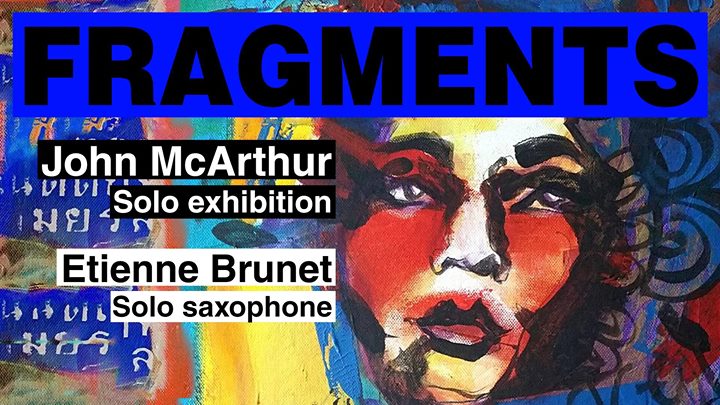 A solo exhibition by John McArthur, FRAGMENTS features a series of works inspired by Bangkok, and specifically the players in the traditional Chinese Opera performances, which celebrate the culmination of the Lunar New Year, the Festival of the Hungry Ghosts, and the Tesagan Gin Je.
Opening 22 July at 6PM.
6PM: Talk with the artist
7PM – 9PM: Live drawing session, lead by John
9.30PM: Solo saxophone performance by Etienne Brunet
"John McArthur has held solo exhibitions and participated in group shows in Hong Kong and overseas. His work is a combination of drawing, calligraphy, and painting. It is included in private collections in Hong Kong, Canada, Australia, New Zealand, Dubai and the United Kingdom.
John was formally trained in visual arts, majoring in painting and drawing at U.S.Q Australia. He has continued studying by attending various courses at calligraphy schools and art workshops in Hong Kong, Australia, Italy and the U.S.A.
Within Hong Kong, John is a member of a number of organisations in the artistic community. These include the "Alpha Beta Club", a western calligraphy group in Hong Kong, the "Creative Figure Studio" – a life drawing group, The Fringe Club and The Cattle Depot.
Although an Australian artist, John has been a resident of Hong Kong since 1999."
https://www.spittinggecko.com/