Four Season Hong Kong – Sovereign Asian art prize 2019
May 17, 2019 @ 5:30 pm
7:00 pm
HKT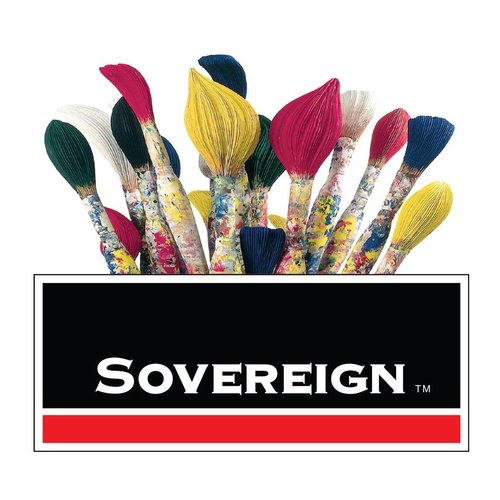 THE ARTWORK 'RECLAMATION' BY NICOLA ANTHONY HAS BEEN SHORTLISTED FOR THE SOVEREIGN ASIAN ART PRIZE – RECOGNISED AS THE MOST PRESTIGIOUS PRIZE IN ITS FIELD AND REGION.
In addition to the exhibition of finalists, there will be a gala dinner and auction held at The Four Seasons, Hong Kong. Tickets can be booked by emailing [email protected]
Held annually, the Sovereign Asian Art Prize invites mid-career contemporary artists – nominated by a carefully selected board of independent art experts from the region – to enter up to three artworks. Entries are then shortlisted by a small judging panel consisting of world-class art specialists, who select the best 30 artworks to be exhibited in a prominent public space in Hong Kong, where the pieces are judged a second time, in person.
Gala and Auction: 17 May 2019, The Four Seasons, Hong Kong.
Tickets: [email protected]
More about the shortlisted artwork here
More about the Sovereign Art Foundation: The Sovereign Art Foundation (SAF) was established in 2003 with a well-defined twin focus: to recognize the growing wealth of contemporary art talent in Asia, and bring the proven benefits of expressive arts to underprivileged children. "The beauty of our model is that we are able to achieve both goals in an eminently sustainable way. The Sovereign Asian Art Prize, now recognized as the most prestigious prize in its field and region, raises funds by auctioning those artworks that reach the final stage of the competition. The proceeds are then shared equally between the artists and the Foundation, to be used for our charitable projects across Asia."
About Nicola Anthony
Nicola Anthony (b.1984) is a visual artist based between Dublin and Singapore, and an elected member of the Royal Society of Sculptors. In recent years she has completed three artist residencies, had a solo show at Singapore Art Museum, exhibited in the Kuala Lumpur Biennale, been invited to install public sculptures in Singapore and Los Angeles, and received accolades and recognition for her work. She has been practicing for fifteen years and created exhibitions and commissions for art institutions and cultural foundations in Singapore, Hong Kong, Myanmar, USA, UK, Indonesia, and Malaysia.
Using fire techniques on paper and metal alongside an innate ability to transform words into messages of profundity, her work is a journal of a thousand souls. Anthony collects human stories and testimonies, empowering and transforming them into contemporary art. From the playful to the heart-wrenching, each artwork is shaped by the narrative it contains.
Some take the form of text sculptures, others portray traces of lost stories and unheard voices through burnt, worn and layered surfaces. She focuses her work on untold narratives, social memory, and place memory, with a specific interest in the nature of storytelling and the way we all experience time differently.
The process of capturing unheard voices has led her artistic research to navigate topics such as: social and political undercurrents in Myanmar, Singapore, Southeast Asia; Narratives that pierce through time to WW2 such as Holocaust survivors testimonies and stories that are found in the porous surfaces of London's bombed buildings; and individual untold stories from disenfranchised communities and survivors of emotional trauma.
Nicola collects paper airplanes, proverbs, poems, riddles, birdsong recordings, curses, confessions, laments, praises, prayers, prophecies, and public announcements.
Biography
Nicola Anthony (b.1984) is a British artist working internationally. Born in London, she studied at University of the Arts London (CSM) and Loughborough University.
Her latest museum solo exhibition, Human Archive Project, was commissioned by Singapore Art Museum. She currently has a sound artwork installed at Jewish Museum Berlin.
This year she was invited by Steven Spielberg's USC Shoah Foundation to create a permanent sculpture in their public entrance. In 2018 she took an on-site residency and installed a public artwork at Singapore's National Design Centre.
Nicola's 2017 solo show and published book, Intersection, was created during her time as artist-in-residence at the NPE Art Residency, receiving National Art Council Singapore funding to exhibit in Singapore 2017 and Myanmar 2018. In 2018 her work will be showcased at the National Art Gallery of Malaysia in the KL Biennale.
Recently her touring sculpture Great Soul has been shown at the Kuala Lumpur Biennale, the Vargas Museum in Manila, the Aceh Tsunami Museum in Indonesia, Oil Art Space in Hong Kong, and the Bangkok Art & Cultural Centre.
Widely collected and exhibited internationally, Nicola also creates large scale installations and public sculptures. Her latest were commissioned for Singapore Art Museum, University of Southern California (USA), Marina Bay (Singapore), Facebook's Asia headquarters, and Yellow Ribbon Project (Singapore).
Around the world Nicola has exhibited at the Serpentine Gallery Project Space (UK), the Orange County Center for Contemporary Art (USA), Shinjuku Creators Fiesta (Tokyo), & featured in shows around Asia and Europe. Her artwork has received sponsorship from Tate Britain, & been exhibited in Tate Modern's 'No Soul for Sale'.