First Friday # Glimpses # Exhibition @ Attic Studio
November 7, 2014 @ 7:00 pm
ICT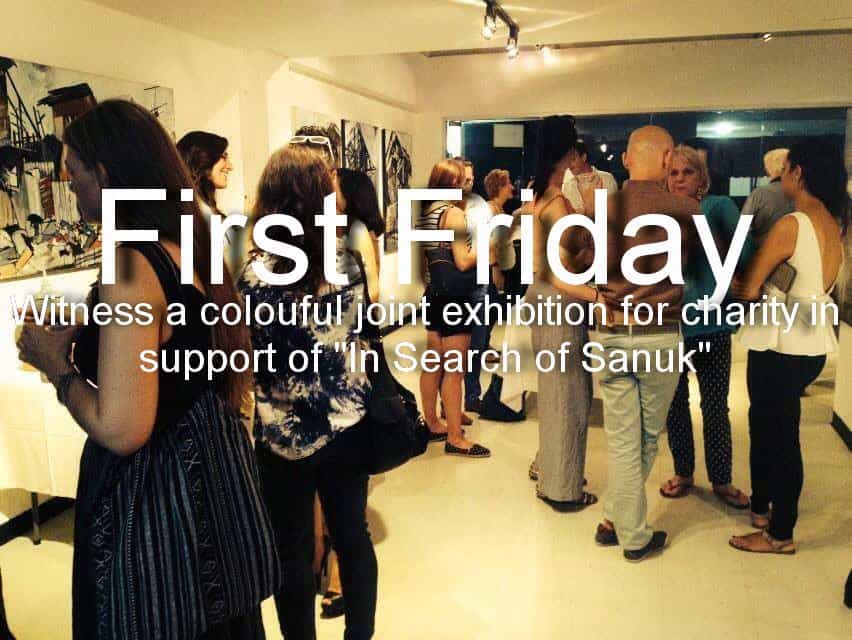 November First Friday – "Glimpses" exhibition in support of In Search of Sanuk @ Attic Studio
Join us this First Friday for a good cause and joint exhibition showcasing beautiful works in a variety of media from local and international artists.
This month we are holding First Friday in support of local non profit organisation: In Search of Sanuk. 20% of all art sales will go directly to In Search of Sanuk's current project. A donation box will also be available for those who just want to give a little something on the side. Everything helps.
"In Search of Sanuk directly provides food, shelter, and educational support for survivors of torture and trauma, focusing special attention on at risk women and girls.
Our hope is to provide as much 'sanuk', the Thai word for fun and enjoyment, into the lives of these vulnerable communities as possible. We recognize the power that play and laughter possess in communicating beyond barriers to override heartbreaking circumstance and enhance our mission."
We look forward to seeing you all on Friday.
Free entry
No dress code
All welcome.