Hong Kong Heritage Museum – Exhibition Tour – Inventing Le Louvre
April 26, 2017 @ 10:00 am
July 24, 2017 @ 7:00 pm
UTC+8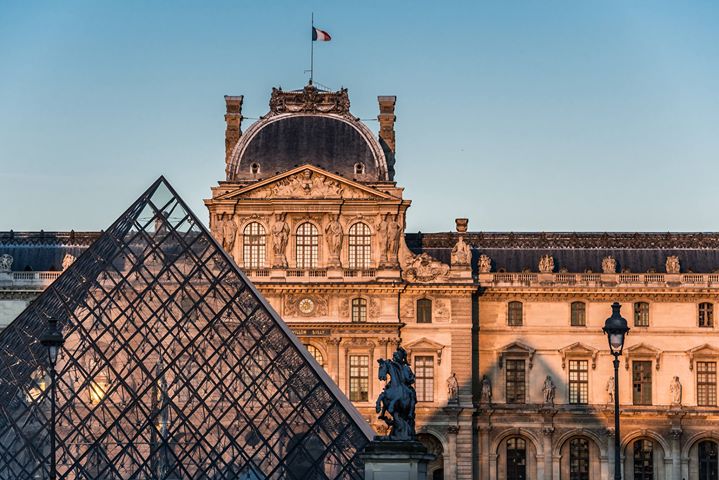 A unique opportunity to explore the precious and historical collection of the Musée du Louvre!
Join our guided tour to discover the story behind these masterpieces, exclusively for AF current students & members!
About the exhibition
Inventing le Louvre: From Palace to Museum over 800 Years aims to present the universality and vitality that has characterized the Musée du Louvre since its beginnings. The collection that will be displayed in Hong Kong Heritage Museum will illustrate the diversity and richness of the museum's collection. As the artworks in the collection range from different periods of time within history, we hope that this once in a life time opportunity will enable people to explore and celebrate the history of the Louvre. The show proposes an abundant and brilliant selection of masterworks from all of the Louvre's departments. It explores the history of the Louvre : from the origins of the very idea of a museum, born of the royal collections of François I and Louis XIV to modern times, marked by renovations and profound changes (architectural, functional and museographical). Along the way, the exhibition explores the contributions of Napoleon I and the visionary ideas of the "Republics" and intellectual movements that followed. Throughout the entire 20th century, the Musée du Louvre continued to expand upon its collections, following a policy of acquisition established by the kings of France. The history of the Louvre is therefore inextricably linked to the history of France.
Exclusively for AFHK current students and members, up to 2 participants per person. *Please specify your AF card number and the session (10:15 or 11:30am) you would like to join your reservation email.
Free tour in English by RSVP only to: [email protected], successful reservations will receive an automatic confirmation via email.
Limited seats allocated on a first-come-first-served basis.
More Info: https://frenchmay.com/en/events/inventing-le-louvre-from-palace-to-museum-over-800-years/