DECK – Red Dragonflies – Film Screening, Singaporean director
July 6, 2017 @ 7:30 pm
9:15 pm
UTC+8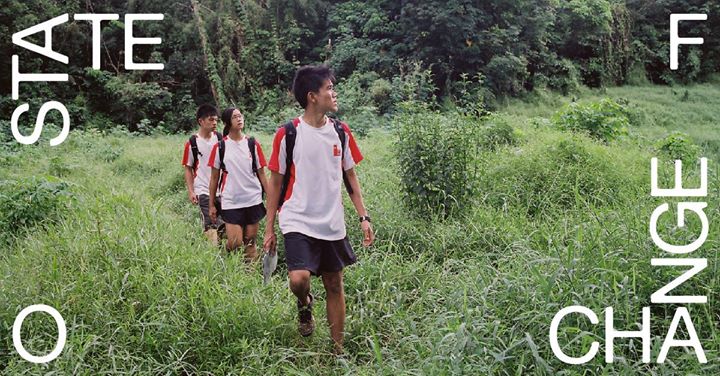 Singaporean director, Liao Jiekai's debut feature length film, "Red Dragonflies", addresses issues of change, memory and nostalgia in an intimate tale surrounding the discontinued KTM railway track.
Intertwining and old and new footage, the film drifts dreamily between the past and the present, aptly set within a country off rapid progress constantly threatening the disappearance of spaces.
About the Director
Liao Jiekai is a filmmaker and artist based in Singapore. He is a founding member of the film collective 13 Little Pictures. Since 2005, he has directed several shorts, most notably Before the Wedlock House which won the Best Documentary Short at the 2nd Salaya International Documentary Film Festival. His 2010 debut feature film, Red Dragonflies, won the Special Jury Prize at the Jeonju International Film Festival and was selected for competition at various film festivals such as Buenos Aires, Santiago, Hong Kong, Shanghai and Tokyo.
Jiekai was conferred the Young Artist Award for Film by the National Arts Council of Singapore in 2012. He won the Credit Suisse Artist Commissioning Award for his 16mm film installation, Brother's Quarters, which was presented at the President's Young Talent Exhibition at the Singapore Art Museum in 2013. In the same year, he was invited to participate in the Singapore Biennale with the video installation Bukit Orang Salah. His second feature film As You Were world premiere at the Asian Future section of the Tokyo International Film Festival, and was in competition at Torino Film Festival and Nantes 3 Continents Film Festival.
SYNOPSIS
Rachel and her two friends explore an abandoned railway track that runs through a dense forest, but an unforeseen incident brings their little adventure to an abrupt end. Elsewhere, 26-year-old Rachel rekindles an old friendship with a high school friend. When a little boy from her past reappears, Rachel finds herself retracing a trail of iron and wood. Wistful and mysterious, the film depicts a world littered with incongruity, absences and traces of childhood dreams.
– Special Jury Prize, International Competition: Jeonju International Film Festival 2010
– International Competition: Buenos Aires International Festival of Independent Films 2010 (BAFICI)
– FIPRESCI Competition: Hong Kong International Film Festival 2010
– Asian New Talent Competition: Shanghai International Film Festival 2010
– International Competition: Santiago International Film Festival 2010
– Winds of Asia-Arab Competition, Tokyo International Film Festival 2010
Entry by donation. All proceeds go to sustaining DECK's ongoing public programmes and exhibitions.
**Image by Han Tan