De Rouille et d'Os – J. Audiard movie @ Soy Sauce Factory
October 30, 2014 @ 8:00 pm
ICT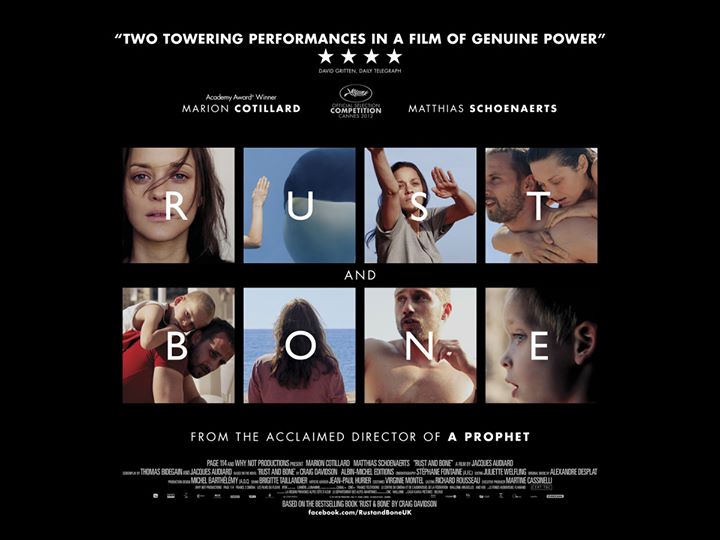 Soy Sauce Factory finishes its October Cinema Cycle.
Thursday 30th of October with his last very human and contemplative film.
Rust and Bone (French: De rouille et d'os) is a 2012 French–Belgian romantic drama film directed by Jacques Audiard, starring Marion Cotillard and Matthias Schoenaerts, based on Craig Davidson's short story collection of the same name.
It tells the story of an unemployed 25-year-old man who falls in love with a killer whale trainer.[3]
The film competed for the Palme d'Or at the 2012 Cannes Film Festival[4][5] and received positive early reviews and a ten-minute standing ovation at the end of its screening.[6]
It was also nominated for a Screen Actors Guild Award, two Golden Globes, two BAFTA Awards and nine César Awards, winning four.
Free entrance. Come enjoy a grand format projection of this amazing cinematographic piece in our art space.
We will take a short entr'acte in the middle of the film for everyone to enjoy FREE CREPES freshly cooked..!
The bar will also be open: Wine, beer, cocktails, softs will be available.
See y'all next Thursday.