Chomp # Art Exhibition # Jean Scuderi
November 28, 2014 @ 8:00 pm
December 2, 2014 @ 11:00 pm
ICT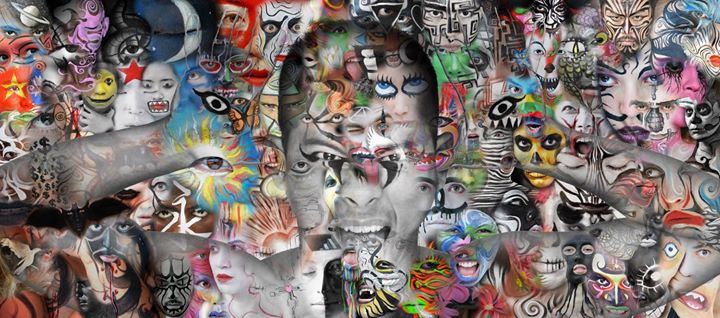 Live body painting performance on Saturday 29th starting at 6 pm
Photographic exhibition from Friday 28th November to Tuesday December 2nd
Artist Biography
French visual artist since 1993.
Born in Lorraine, France.
Lives in Taipei, Taiwan. 
inspired by street and contemporary art
interested in philosophy and society
has so far exhibited and performed in France,
Luxembourg, Taiwan, Macao, Hong Kong and Korea,
traveled in England, Belgium, Germany, Switzerland,
Italy, Greece,  Spain, Morocco, Japan, Thailand, China
and Turkey.
Birthday : August 21
Skills: painting, graphic design,
photo ( documentary, portrait, art)
make-up, body art, V-Jaying, video.
Attended ESAL,
Ecole Supérieure d'Art de Lorraine
(Fine art school of Metz, Lorraine)
DNAP & DNSEP  (Master degree of Art)
has studied communication, marketing, 
English and Mandarin.
Worked for
CNRS Région Centre-Est, Groupe Batigère,
Cité Sociale de Fameck, Santa Media,
National Taiwan Normal University,
Estilo, Airwalk Taiwan.