Cho Why – Land(E)scape
May 26, 2017 @ 6:30 pm
May 27, 2017 @ 11:30 pm
UTC+7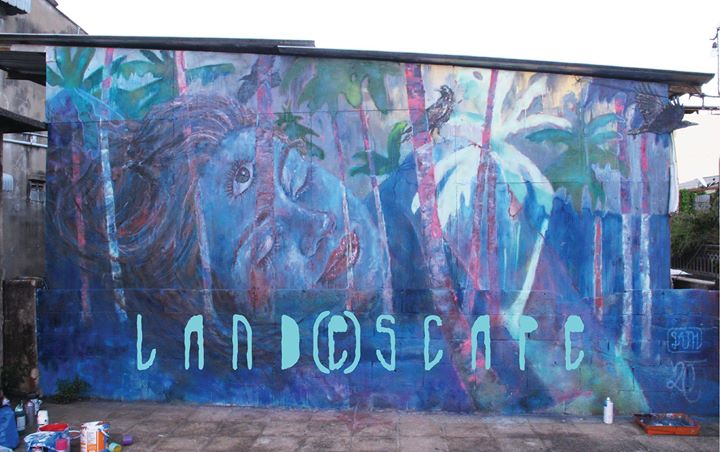 Duo art exhibition by Andre Ozga and Sath.
The world around us can be expressed through colors and artistry with unique perceptions that alter reality in ways that motivate the human senses. This can be done by presenting altered visions of the environments around us as well as the humans and creatures inhabiting said places. Saturated and wild colors create imagery that is vibrant and impressive while maintaining a level of imperfection to reflect realism. This realism is then accented by the artist's own style to warp pieces in ways that spark the viewer's imagination.
The work of Sath presents characters and life seen in everyday contexts with creative diversions that construct intuitive variations from actuality in titled pieces. The work of Andre depicts settings with spontaneous characteristics that conceive rare combinations of truth and fantasy in completely untitled pieces.
Let this exhibition stimulate your senses and challenge accepted views through uncommon depictions of beings and their habitats. Remember this show as an enjoyable fusion of existence and inventive artistry in what can only be called Land(E)scape.
SATH
Mallorca (Spain). Sath opened his eyes for the first time in 1983. After several years as an autodidact painter, in 2004 he enrols on Graduate Diploma in Graphic Design in the city of Palma.
Sath uses figurative elements to create colorful pieces slightly surreal, and impossible situations or actions, but never neglecting the message. Everyday life situations melt and transform into new ones, implying a change of meaning from its original context. He pursues the idea of the re-contextualization as a tool to construct new meanings.
Using spray painting as his main coloring technique since 2002, this visual communicator shares his curiosity and thoughts through painting art, either on canvas or making a different use of urban environment mainly outside of the context of traditional art venues.
https://www.facebook.com/sath.painter
https://www.instagram.com/sath2
—–
ANDRE OZGA
Andre Ozga's work deliberately attends to the interplay between humans and nature. He paints land that is "owned" by humans and therefore already transformed by humans over the course of human history. As humans explored the world and laid claim of virtually all of its lands, they also farmed, groomed, manicured, as well as exploited lands according to their aims.
The animals and plants that are around today are here largely because we either need them or do not mind them. Even our protected parks and wilderness are not immune from human intervention—we let live whatever we find to be beautiful and agreeable; we eliminate whatever threatens our existence and aesthetic visions.
We often forget about these historical efforts, for when we look upon nature as a resource for our use, we fail to see how it also a living force that can, and continually does, lay its claim on us.
https://www.facebook.com/andreozgaart
https://www.instagram.com/andre.ozga
#chowhy #projectspace #exhibition #art #painting #soinana #chinatown #bangkok #comingsoon #andreozga #sath
___
Cho Why is a collaborative, cross-disciplinary project space in Chinatown.
Address: Soi Nana 17, Pom Prap Sattru Phai,
Bangkok, Thailand 10100. (MRT Hua Lamphong)
For further details about this space, please contact:
[email protected]