Bridge – Kanjana Chonsiri's SHINE
August 29, 2015 @ 7:00 pm
September 4, 2015 @ 11:55 pm
ICT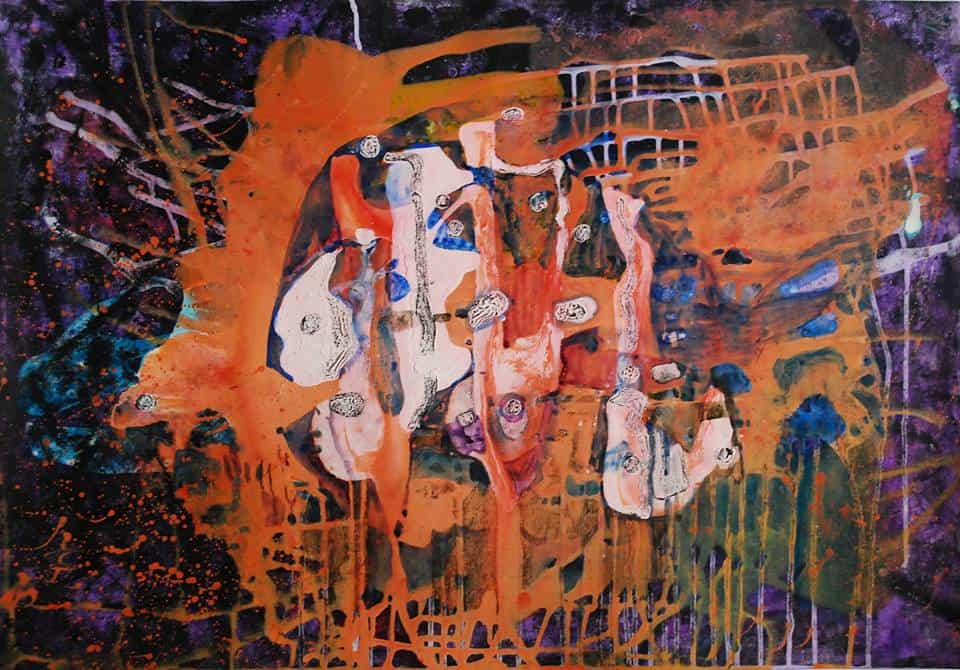 Mid-show celebration for Kanjana Chonsiri's SHINE, including new work.
Opening on 7 Aug at 7pm,
until 4 Sep 2015
at Bridge Art Space
Lines, colours and technique are naturally scrutinized by Kanjana Chonsiri,also known as Phuket. Phuket grew up surrounded by the organic, aquatic coastal environment of overlapping sea, sky, rocks, sand, shells and twigs. Ultimately, it became an inspiration; it became a mirror in which she perceived the purest abstraction. Works of art started as a communion with nature, and developed
towards an understanding of the impermanence of life and art.
In this exhibition, she brings the most valuable of her work. Shine marks a both a new beginning and a continuation of her pursuit of the conveyance of this story through the various stages of her artistic practice and process. The same story is embed with greater performance and experience, acquired throughout her oeuvre.
"I want my art to be like a mirror to the will and the imagination of those who have been watching the abstraction of nature."