Bridge # Figures, Expressions, Abstractions
May 28, 2015 @ 7:00 pm
June 4, 2015 @ 10:00 pm
ICT
FREE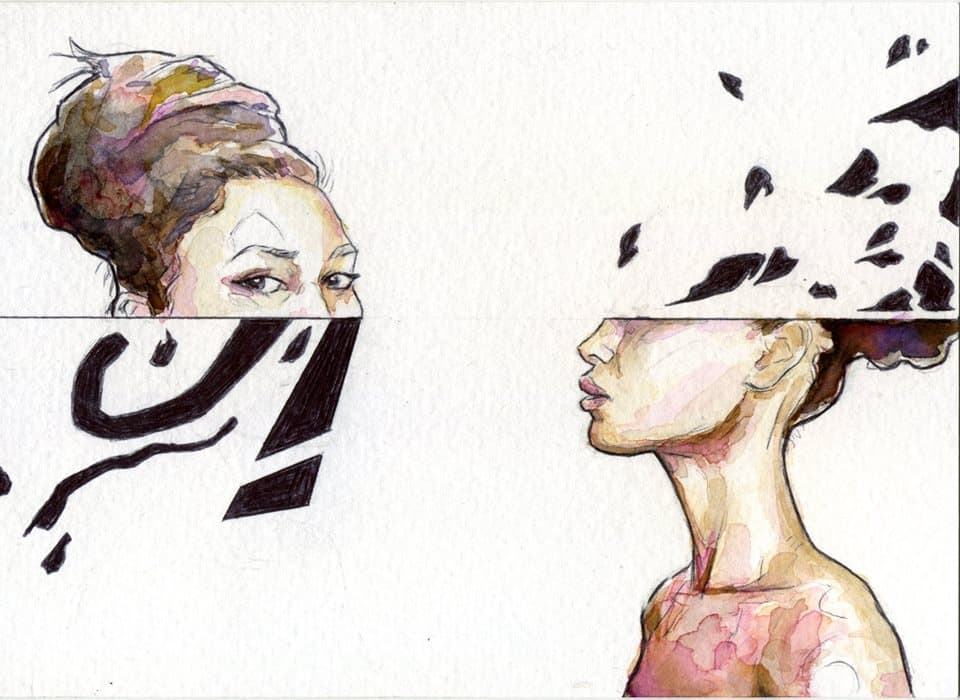 An exhibition of works by visiting American artists Chad Edwards and Cory Sever.
Chad Edwards is a mixed media illustrator and curator who currently lives and works in Chicago, IL. His work has been featured in magazines, comics, bathroom stalls, galleries, and most recently a commissioned mural for Virgin's debut hotel in Chicago. His distinctive style reflects his fascination with the narrative and psychological implications created by isolated figures juxtaposed with graphical abstractions.
Cory Sever is a visual artist located in St. Louis, Missouri. His work centers around portraiture and the human form. Having a background as a drawing major, his primary medium tends to be pencil and paper, only using paint as a means of creating a drawing surface. Within the work shown, Cory displays some of his final works within the realm of illustration. Raunchy humor and sexual deviances inspire him to vocalize naughty yet harmless scenarios.