Attasit Pokpong @ La Lanta Gallery Bangkok
October 4, 2014 @ 5:00 pm
October 29, 2014 @ 7:00 pm
ICT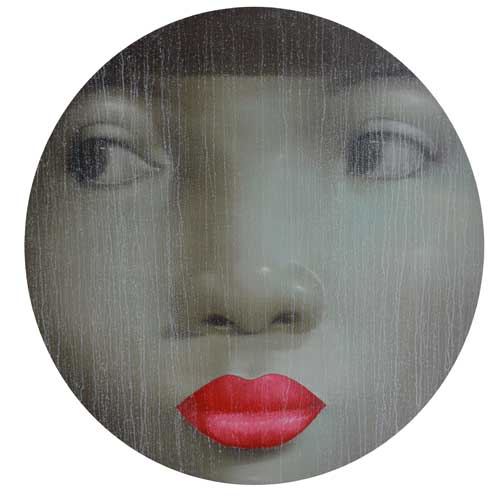 VISAGE
by
Attasit Pokpong
Saturday October 4, 2014 from 5 pm to 7 pm
The exhibition belongs to Attasit's ongoing "Portrait" series of surreal images of beautiful young women each against monochromatic backgrounds. The new series one of the artist's most celebratory and exciting works to-date, painted in his iconic Neo-Pop color palette and signature cropped, close-up composition. The women's docile expression invites one to gaze upon their visage, as if recalled from a memory or dream. Their gentle expression is in dynamic contrast to their sublime face and their perfectly painted ultra-vivid lips.
About Attasit Pokpong
Attasit belongs to a new generation of Contemporary SE Asian artists who are making their mark throughout Asia and now Europe and the U.S. The artist received his Diploma in Art from Rajamonkala Institute of Technology, Bangkok, Thailand. In 2009, Attasit had a major exhibition in Shanghai, China followed by another exhibition in Paris, France. His unique style has attracted considerable international attention, prompting additional exhibitions in Switzerland, Germany, Belgium, France, the U.K., in Asia (Hong Kong, Japan, China, Singapore, Thailand), Australia as well as in New York and Los Angeles.
Exhibiiton on display until Oct 29, 2014
La Lanta Fine Art | 245/14 Sukhumvit soi 31, Klongtan Nua, Wattana, Bangkok 10110 Thailand
Tel: +662 260 5381, + 662 204 0583 Fax: +662 204 0582 Gallery hours : Tues. – Sat. 10.00 am – 7.00 pm
www.lalanta.com