Artcommune gallery – Talk | An Introduction to Wong Keen
June 26, 2017 @ 7:00 pm
9:30 pm
UTC+0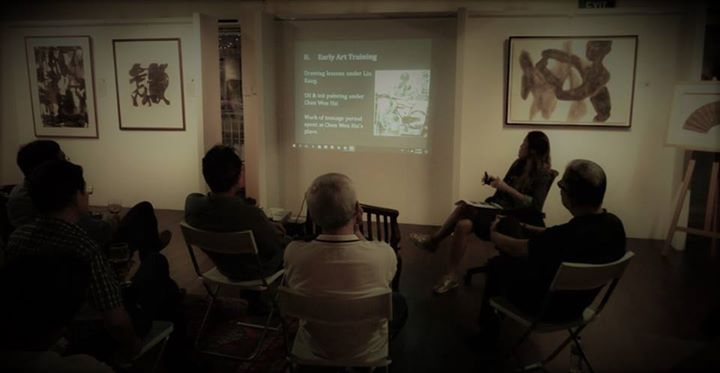 Following the positive reception of our exhibition at ION Art Gallery, we are reprising our introductory talk on Wong Keen's art to introduce audience to the dynamic visual language of New York-trained artist, Wong Keen. Wong Keen's highly inventive but idiosyncratic poetics have long intrigued critics and collectors, with many art enthusiasts seeking to comprehend the cross-cultural confluences embedded in his pictorial expressions.
The course will provide interesting insights into the life and art of Wong Keen, with a particular focus on the following topics:
i. Wong Keen's biography – artist's background, early art training & formative years at Art Students League of New York
ii. Abstract Expressionism & Colour Field Theory
iii. Artistic styles and techniques that influence Wong Keen's philosophy and approach
iv. Stylistic evolvement & broad themes (aided by specific artworks discussion)
Where: artcommune gallery | 231 Bain Street, Bras Basah Complex, #03-39 (S180231)
Speaker: Ma Peiyi, Senior Curator of artcommune gallery
Time and Duration: 7.00 – 9.30 pm (2.5 hours)
Fee: $25/pax
Please kindly RSVP if you'd like to join us for the talk.