Marina Bay Sands Convention Centre – Fountain by Pornprasert Yamazaki
January 26, 2018 @ 6:00 pm
January 28, 2018 @ 6:00 pm
UTC+8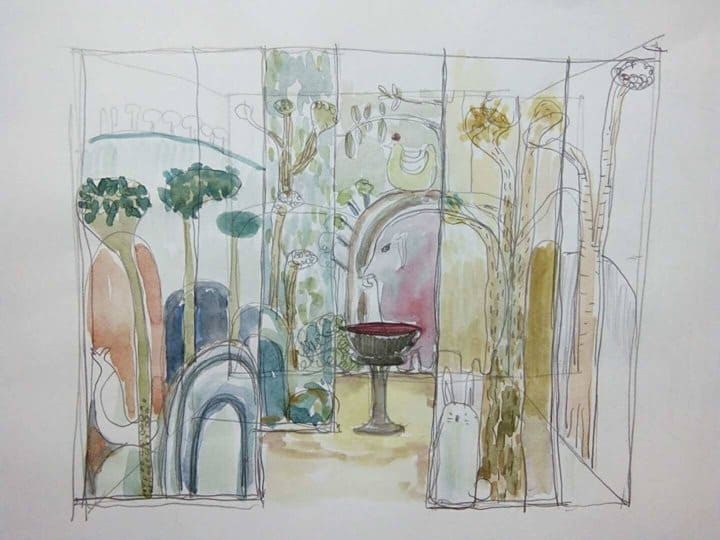 1PROJECTS announces participation with Art Stage Singapore 2018 presenting the Thai artist Pornprasert Yamazaki's installation "FOUNTAIN"
Visit 1PROJECTS at the Art Stage Singapore, Marina Bay Sands Convention Centre, Booth C13 from January 25 – 28th, 2018.
Opening hours
VIP Preview: Thursday 25 January, 3 – 6 pm (by invitation only)
Vernissage: Thursday 25 January, 6 – 9 pm (by invitation only)
Public Opening hours: Friday 26 January, 12 pm – 9 pm
Saturday 27 January, 1 pm –7 pm
Sunday 28 January, 1 pm – 6 pm
For more information: https://www.artstage.com/singapore/pages/8/visitors
https://www.artstage.com/singapore/site/home
Inspiration: The artist is interested in social change which affects nature and environment. However, most importantly humans have been internally and externally affected by one change, the arrival of capitalism. Coming from being an agricultural society believing that nature is life and gives life we know that our life depends on it. On the other hand, capitalism looks at nature as a raw material which needs to be managed and controlled. Whoever owns more of it, is a king. This change removes the way of life as well as beliefs from society completely.
Bizarre Forest: The artist draws a comparison between our societies to a bizarre forest, a magic forest where we all live in. It is so wild and lifeless. There are only creatures' figures that confuse truth with deception. This forest is like a theatre where a reality is presented to audiences that try to make them believe and perceive that it is real or taking place for real.
The Fountainhead: Life cycle is just like a fountain that spouts and pours down to a water- well… and then spouts back up and pours down again and again. Maybe life is just a conveyor belt that goes around as same as the way that a fountain does, spout and pours down all over and over.
Concept: In this materialistic world, have our life been devalued and decreased meaning? Is the meaning of life valued and interpreted by a number of objects? This project questions the meaning of life or life that is meaningful in this materialistic world through site-specific installation. The artist will create an imaginative forest from his works, Thai folk art technique on canvases that will be installed like a stage set in a theatre. There will be a fountain containing artist's blood (represents human life) and chicken's blood (represents industrial life). This pretended forest will invite audiences to sense a living jungle and taste the water from a fountain and whoever tastes it, they will be happy again.
The Artist
Pornprasert Yamazaki (b. 1973, Thailand, based in Chiang Mai) graduated with BFA and MFA from the Faculty of Painting, Sculpture and Graphic Arts at Silpakorn University. His work addresses aspects of Buddhist thought and issues of Northeast Thai 'Isan' rural life amidst globalized consumption. In his works, the artist often uses his own blood as medium and opens debates on happiness in the material world. His work has received several awards. Yamazaki has participated in the Hotel Art Fair in Bangkok and Scope Art Fair in Basel, Switzerland and his works were shown in gallery spaces in Luang Prabang/Laos, Vermont/USA, Bangkok and Chiang Mai/Thailand.