Agnès b. Galerie Boutique – Passing Through
June 2, 2017 @ 6:00 pm
August 30, 2017 @ 9:00 pm
UTC+8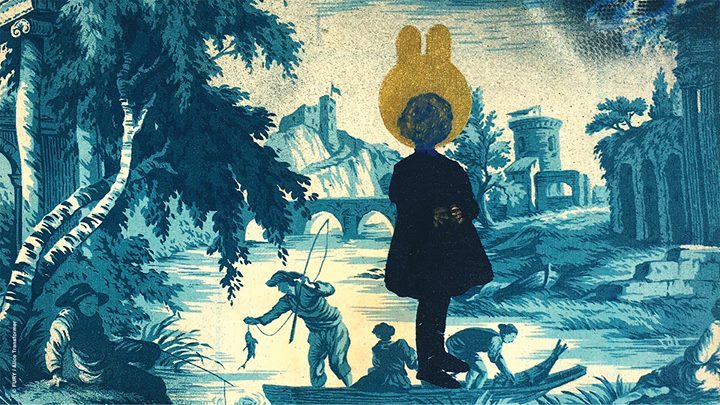 || OPENING RECEPTION || June 2, 2017 (Fri) || 6:00PM – 9:00PM ||
Come check out our new agnès b. Galerie Boutique at our Rue de Marseille at K11 Art Mall. Enjoy your Friday night out at our whole new exquisite Galerie Boutique with French "cyberpunk artist", Fury, who is a friend of agnès b. for nearly forty years!
We welcome you and your friends to come explore Fury's captivating art pieces and handmade tees that feature a mysterious little girl named Alice! Come social and mingle with exclusive art & cultural and lifestyle influencers, along with us serving you with our b.yourself café's canapés and drinks!
|| EXHIBITION PERIOD ||
Date: June 3, 2017 (Sat) – Aug 31, 2017 (Thurs)
Time: 11:00AM – 9:00PM (daily)
Venue: agnès b. Galerie Boutique, Shop 119, K11 Art Mall, 18 Hanoi Road, TST, HK.
|| ABOUT FURY & "PASSING THROUGH" featuring Alice ||
Born in Paris and a collectivist of the "Bazooka" group, French visual artist Fury has always been in the spirit of the 70s' graphic punk movement. Being highly engaged in the Bazooka to impose graphic dictatorship in the media scene, Fury defines herself as a "cyberpunk artist". While the Bazooka was focused upon using paper materials to propagate graphical pieces, Fury was rather interested in using textiles – she begun screen-printing on sweatshirts and selling them at the Paris Modern Art Museum.
By the 1980s, Fury met Agnès and continued experimenting with various industrial fabrics; meanwhile, Fury collaborated with agnès b. and created a series of Artiste Tee printed with her renowned geometric graphic elements.
In the present day, Fury continues using a wide variety of mediums, such as fur and fabric, in creating unconventional art canvases to express revolt. After nearly four decades, agnès b. once again collaborates with Fury. This time, Fury presents "Passing Through" at agnès b.'s Galerie Boutique, and introduces us to a little girl named Alice who shatters through convention.
« Alice came like a ghost: a little girl from the past in cart board, you can dress her up with paper clothes and put her in different scenarios. Alice is the undisciplined little girl I was – being put in a very old-fashioned and military-disciplined boarding school created by Napoleon. I came through and jumped into the craziness in the 70's to decode all forms outside like psychedelic Alice, going through mirrors, living in wander lands, meeting real people and living in a real life where birds still sing in the dark. »
– Dominique Fury
For details and preview of Fury's artworks: https://goo.gl/HIbazm