Bangkok's Bukruk Festival 2016 – A Celebration of Street Art
One of a kind street art and music festival, Bukruk II set to infiltrate Bangkok's riverside area with the bizarre, uncanny and the surreal from January 23.
Last modification :
September 28, 2017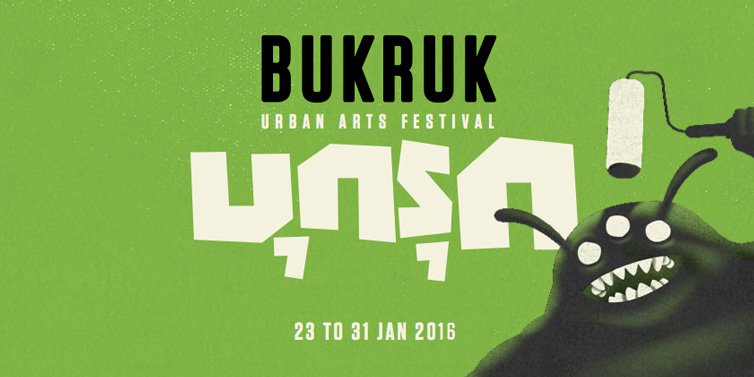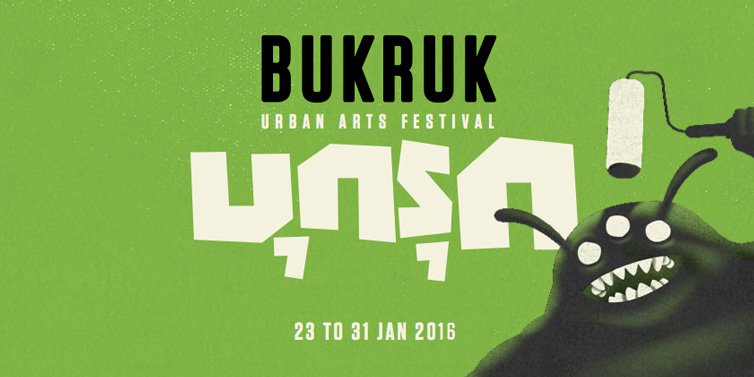 Kicking off with a music festival/party on 23 January, the 2016 Bukruk II Urban Arts Festival (January 23 – 31) will once again descend upon us with an impressive line up of music, installations, graffiti artists and workshops that can excite even the most cynical Bangkokian.
The 10-day project will feature not only public wall paintings, but also art exhibitions, artist talks, an animation night, an open-air music festival, visual happenings, mapping projections and workshops (phew!).
A change from last year however, all of the festival's exhibitions and activities are set to take place at Bangkok Docklands (near the riverside, Bang Rak/Klong San area), with an aim to breathe new life into the historical city center.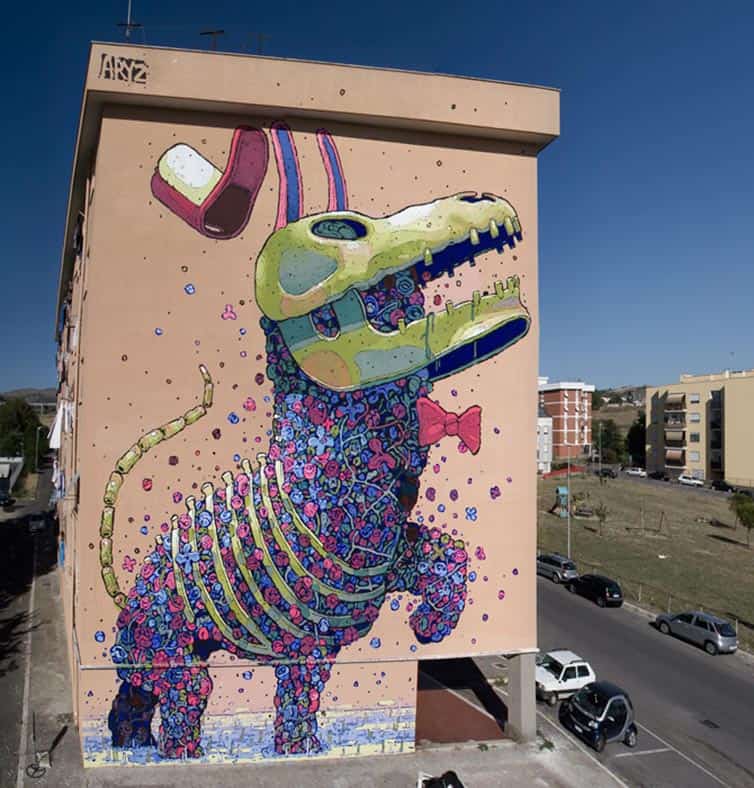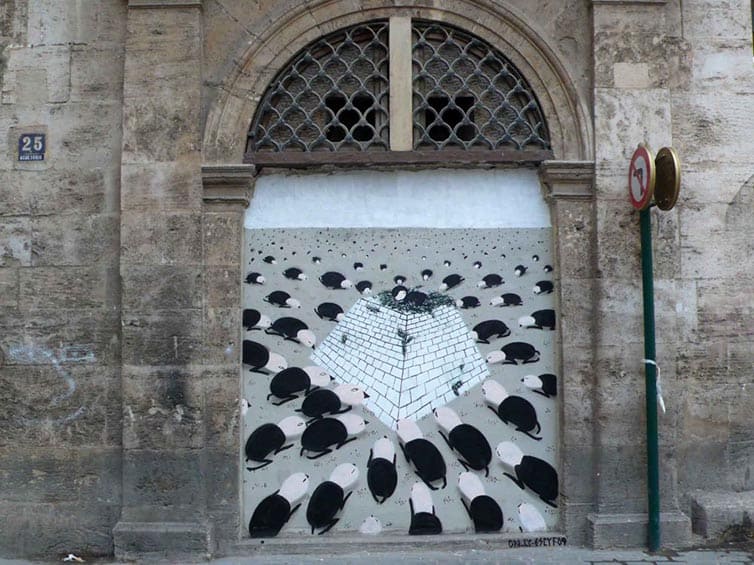 Music Festival: 23 January, from 13:00 til midnight, Bangkok Docklands
The Music Festival at Docklands will host visual and lighting installations by Gabriel Camelin, Daan Botlek and The Frameless Collective. An artisanal food market will also be held by Jam Factory. Meanwhile, a tentative list of the musical line-up includes La Fine Equipe, DYE, DJ Marine Caillat from France, Yellow Fang, DDE Garuda and Paradise Swim from Thailand, alongside several other acts from Spain, Belgium and Cambodia.
Public Wall Art: From 24 to 29 January, Bangrak Area
More than 10 giant wall paintings will be produced from 24 to 29 January, with featured artists including Roa, Aryz, Fikos, Daan Botlek, Lolay, Nychos, Escif and many more.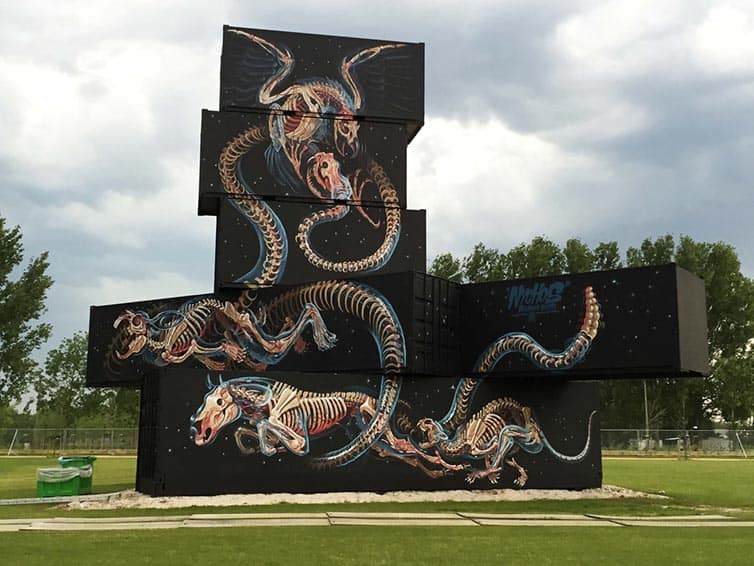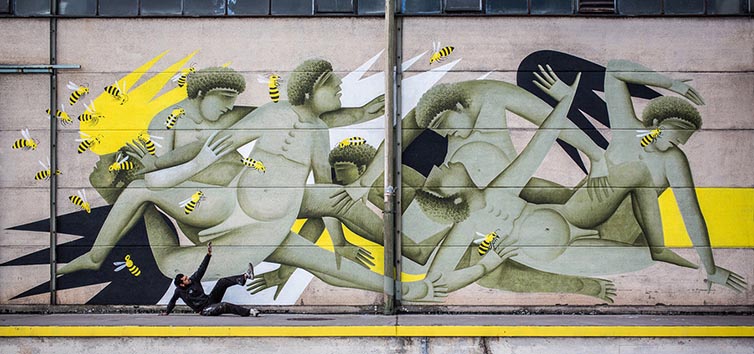 Art Exhibitions: 26 through 30 January, Various Locations
There will be an exhibition every night from 26 through 30 January – to be held at some of Bangkok's best galleries. Featured artists include Roa + Lolay, Motomichi Nakamura and Sten and Lex +Kult. Participating galleries include Bridge, Serindia, Soy Sauce Factory, Speedy Grandma and The Jam Factory.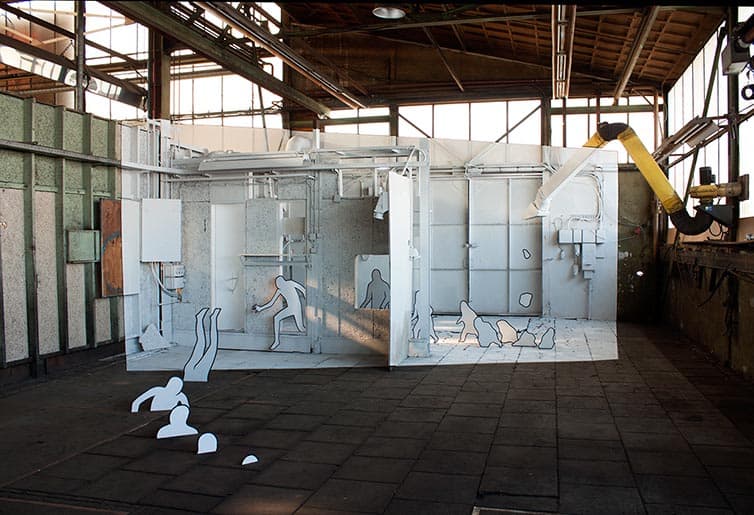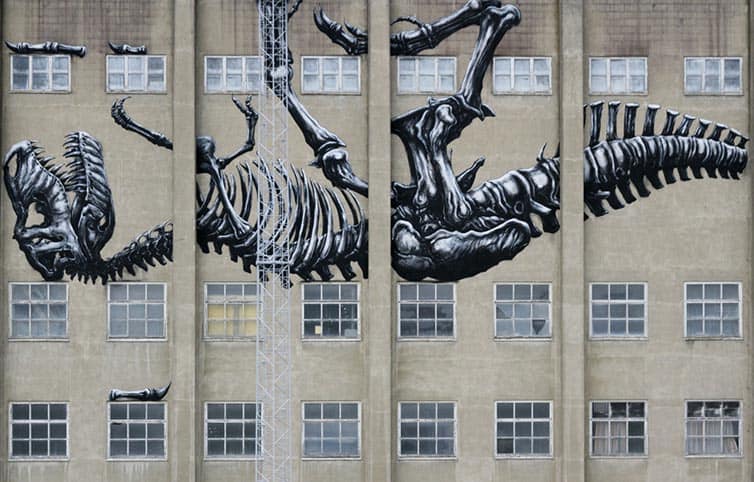 Workshops: 29 January, Grand Postal Building
In partnership with TCDC, Bukruk will hold two main workshops centering on Animation and Printmaking by Panop Koonwat and Re:Surgo! at the beautiful Grand Postal Building on Charoen Krung Road.
Animation Night: 30 January, Grand Postal Building
Animation night will feature a selection of films covering a large panel from the very first masters of Czech animated film to the contemporary twisted manga anime world. Curated by Florence Lucas, the event also features a special live opening performance by Yuree Kensaku and Maytee.
Artist Talks/Closing Party: 31 January, Grand Postal Building
A diverse line-up of artists will participate in this one-day artists talk. Covering a wide range of media and disciplines, including illustration, VJ, urban and fine art, viewers will get the chance to learn from some of todays most innovative and influential artists, including Martha Cooper, The Archivist, Florence Lucas, Motomichi Nakamura and Panop Koonwat.
Meanwhile, the closing party will be held in the gardens of the Grand Postal Building and will feature the sounds of DJ Sun Glitters (Luxembourg) with a mapping projection by Motomichi Nakamura.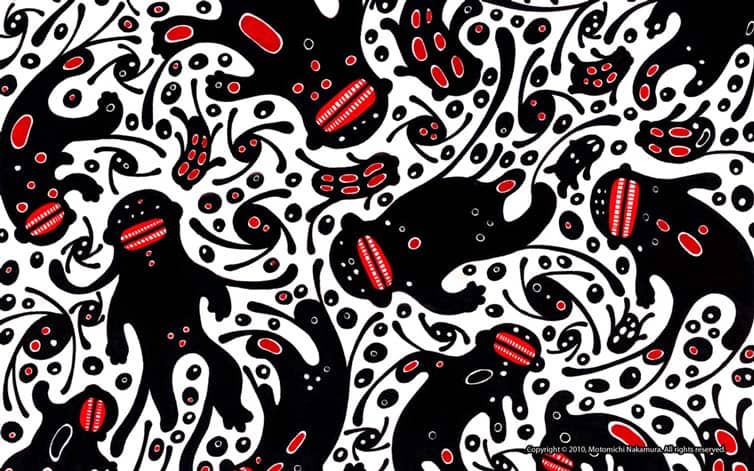 U love Art. U can share it.
onarto.com is the leader and first art store dedicated to Thailand contemporary art, promoting more than 200 thai artists around the world. Answering to art collectors and artists, onarto now expand his activiy to promote Asian art and open its boundaries to creative designer, become a tool to connect creatives mind and art doers with art collectors and unique beauty lovers.