Onarto is pleased to announce that Bangkok-resident artist Melanie Gritzka del Villar will be showing a series of new paintings as part of the upcoming group show at Bridge Art Space called "Monologue".
Monologue will showcase the works of three women artists: Melanie Gritzka del Villar, Aranya Khunchawattichai and Elissa Rae Ecker.
The opening reception will be on Saturday November 22nd, at 7pm and the exhibition will run through December 19th.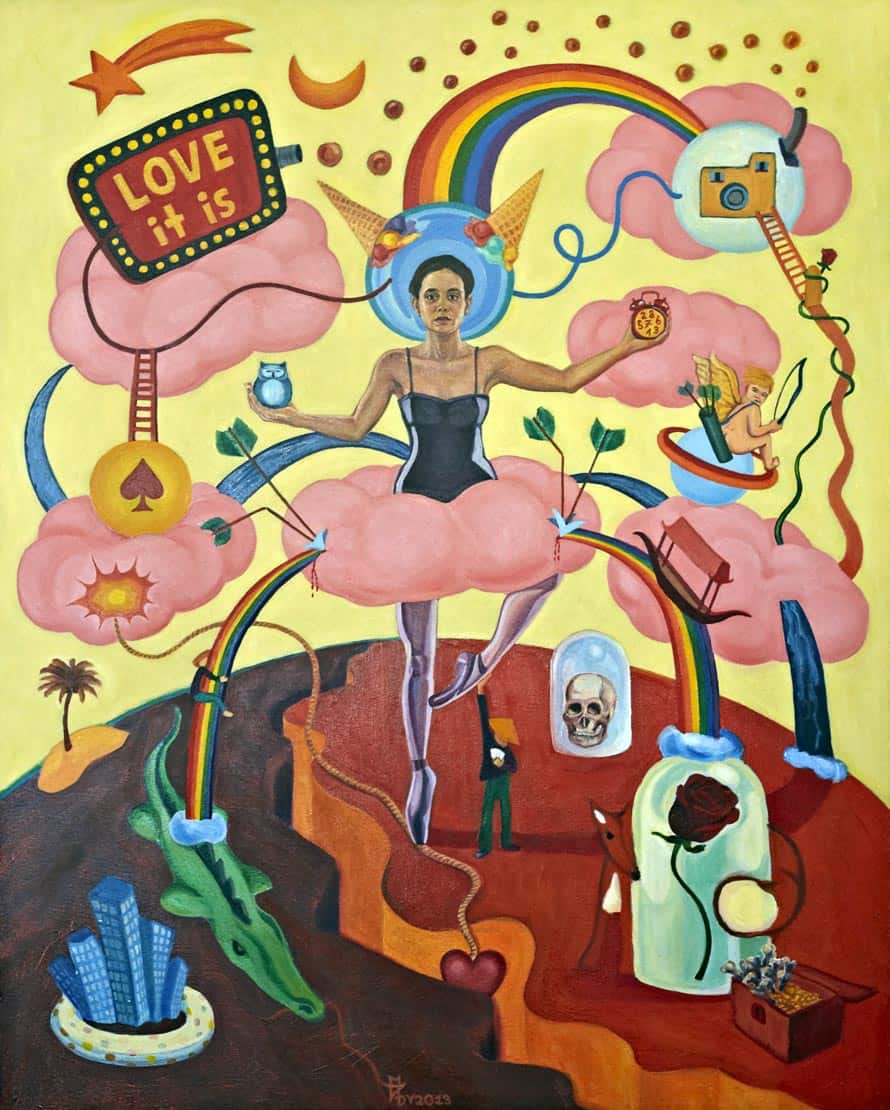 Gritzka del Villar will show her four most recent works that form part of her series entitled "Chronicles". Melanie Gritzka del Villar opens up a symbol-laden narrative in these surreal and hyper-colored paintings. Intersecting are multiple layers of references: be it characters from classics such as the fox and the rose out of Saint-Exupéry's Petit Prince; universal and archaic symbols – for instance, the snake, bones, and dragons – or imagery out of our contemporary landscape like sky-scrapers, droughts and floods.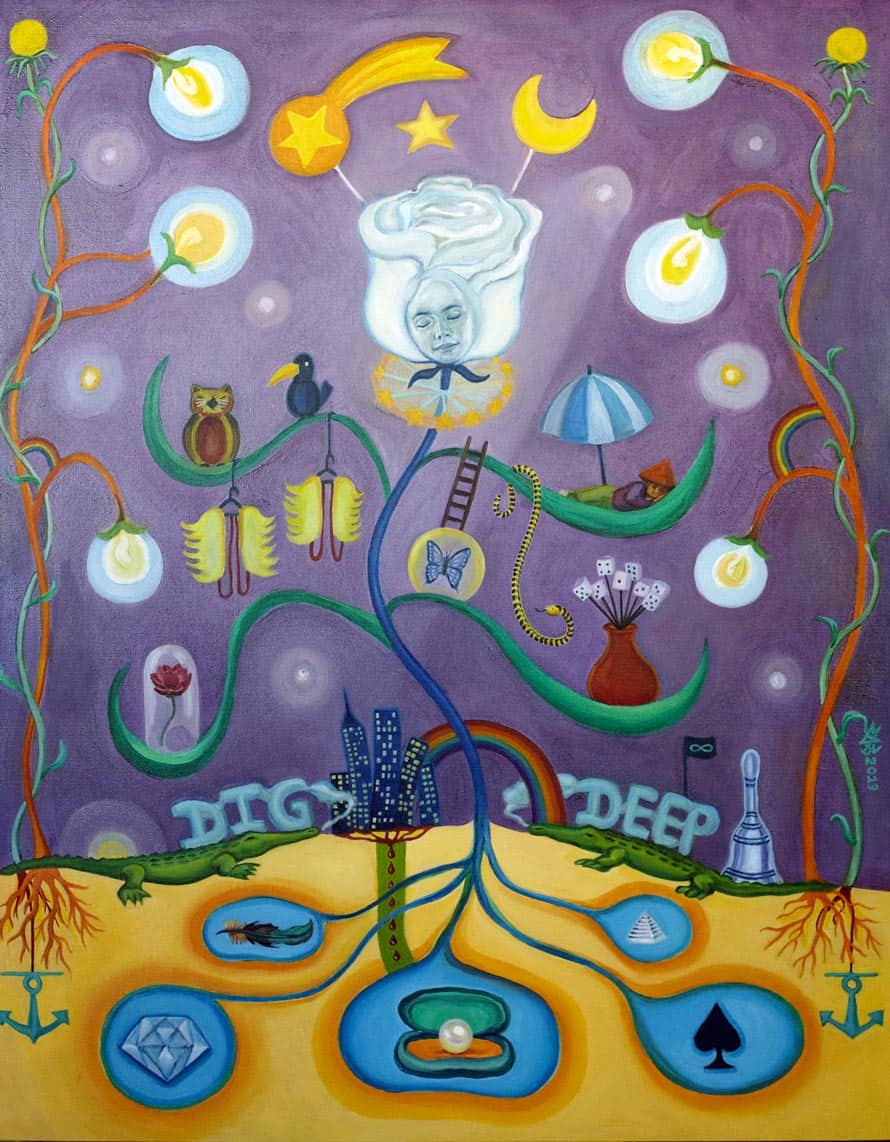 The candy-floss façade seems to give in to a deeper dissecting of the artist's personal experiences and forms a more complex mesh than what one may gather from first time viewing. Through her sweeping visual metaphors, Gritzka del Villar bridges dream and reality, memory and experience, conscious and unconscious, inviting the viewer to take part in the contemplation of life's big questions.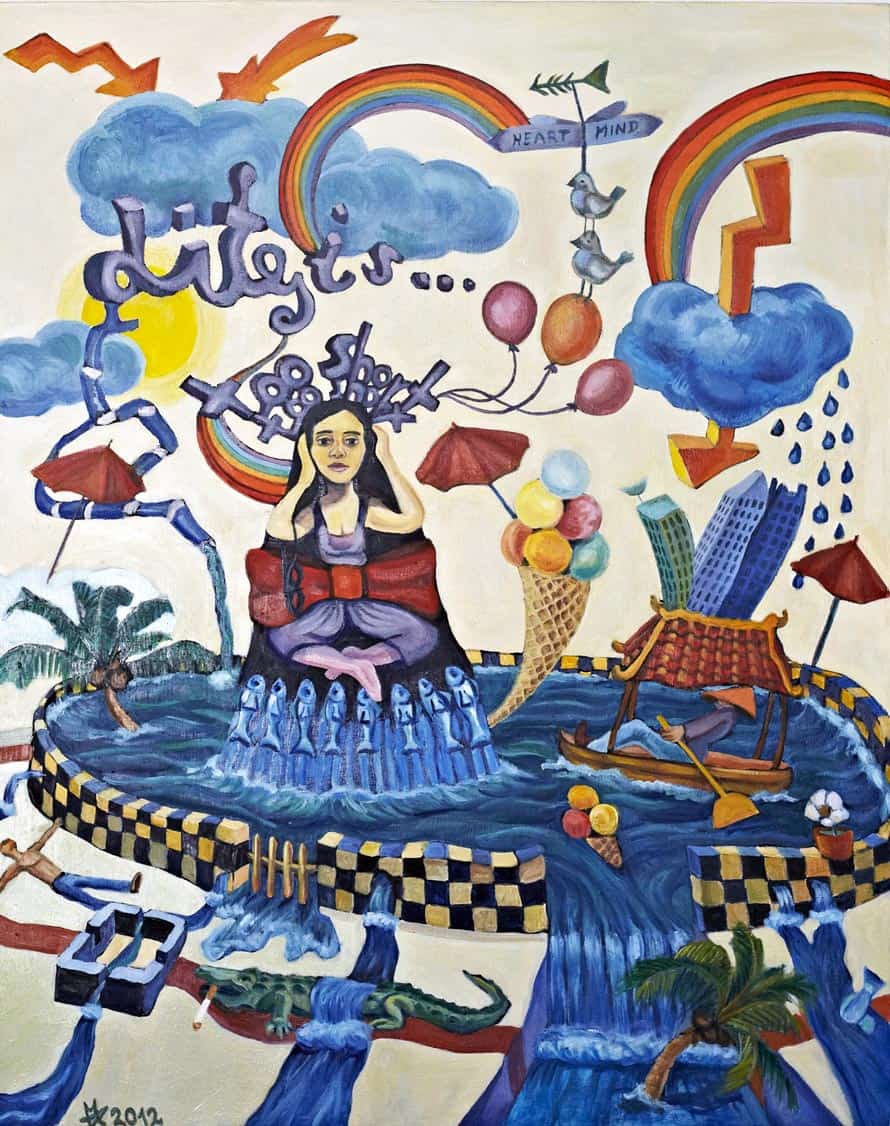 Follow the link to get details about this art exhibition.