Yavuz Gallery is pleased to present In The Loop, a solo exhibition by Thai artist Jittagarn Kaewtinkoy.
In The Loop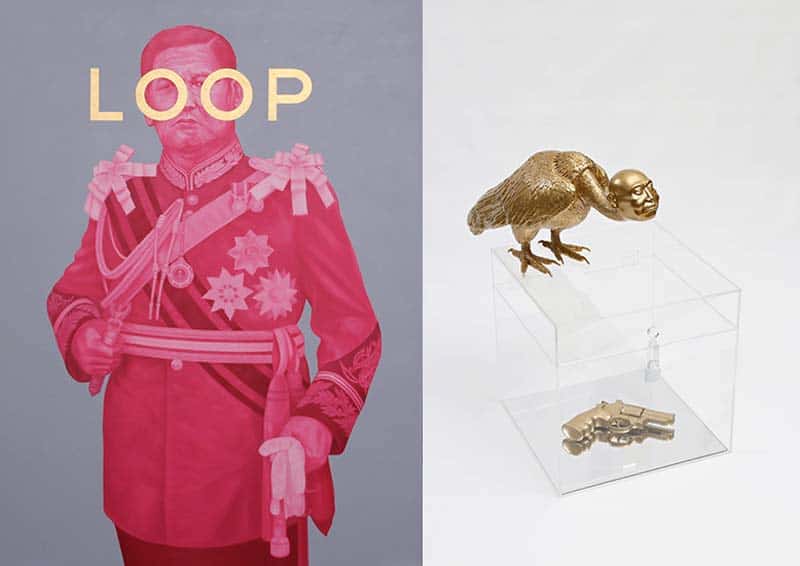 Jittagarn Kaewtinkoy's first solo exhibition outside of Thailand. The new series of work based upon politics of Thailand's past that echo and loop in the present. The exhibition will showcase paintings, sculptures and installations that reflect the complexity of political of Thailand's history.
Details about the event
Where: Yavuz Gallery, Singapore
When: 23rd September – 16th October 2016
About The Artist
Kaewtinkoy's demonstrated his talent and his dark humour using his surreal and symbolic style with bold colours. You can also find short interesting facts about the artist in our previous post Jittagarn Kaewtinkoy – 5 Things about the Thai Satirical Artist.
Preview of the works