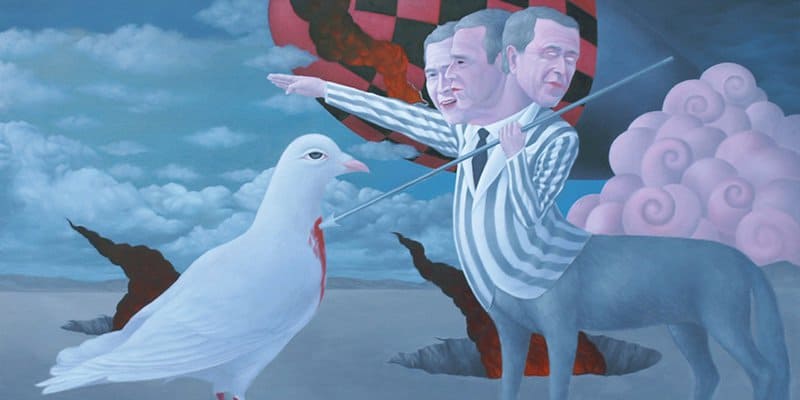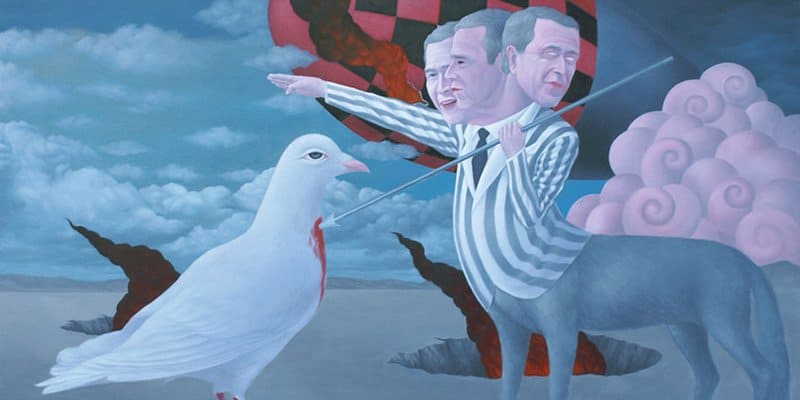 The works of Jittagarn Kaewkintoy have been steadily gaining attention in the local and overseas art scene for their distinctive style and provoking subject matter.
Here are 5 Things to Know about the Artist:
1. Jittagarn Kaewtinkoy is a Thai contemporary artist based in Bangkok, Thailand.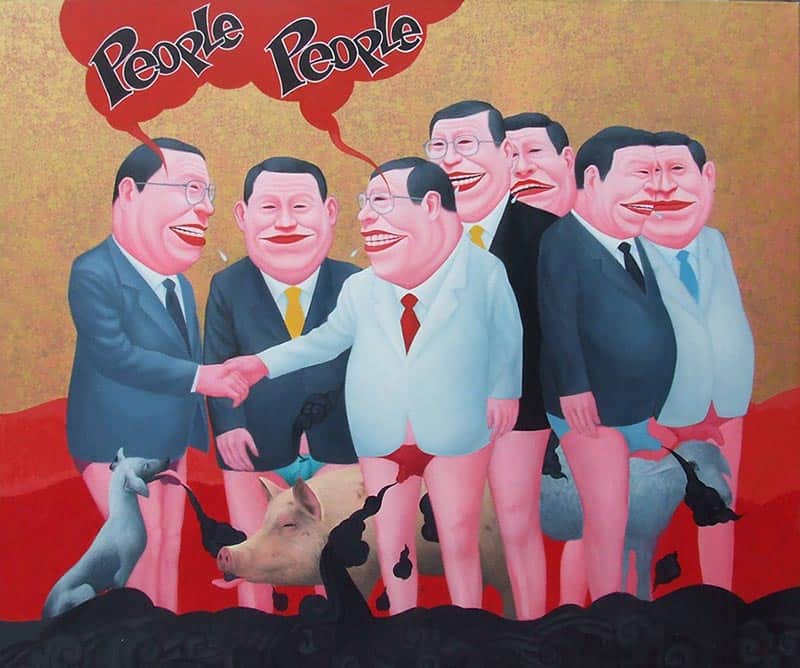 2. He was born on January 5, 1979.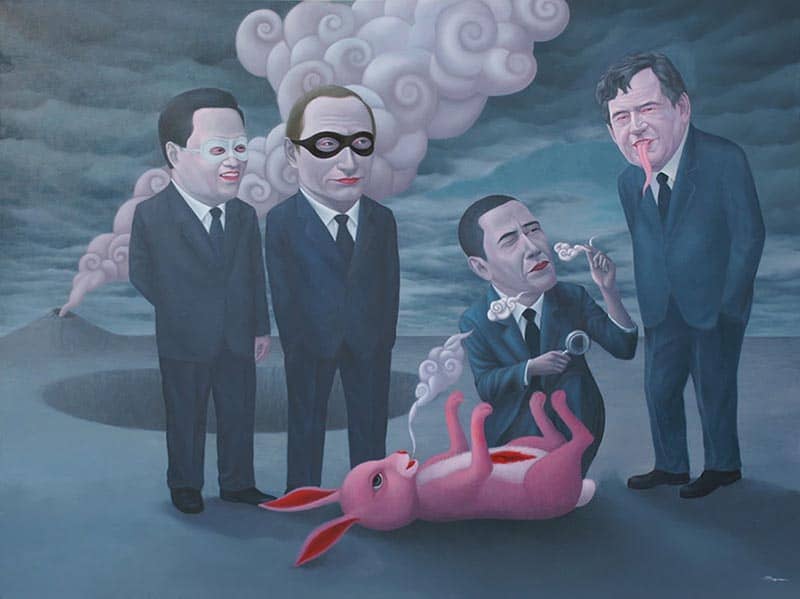 3. Jittagarn's works are satirical and political in nature, usually with a twist of dark humor, surrealism and symbolism.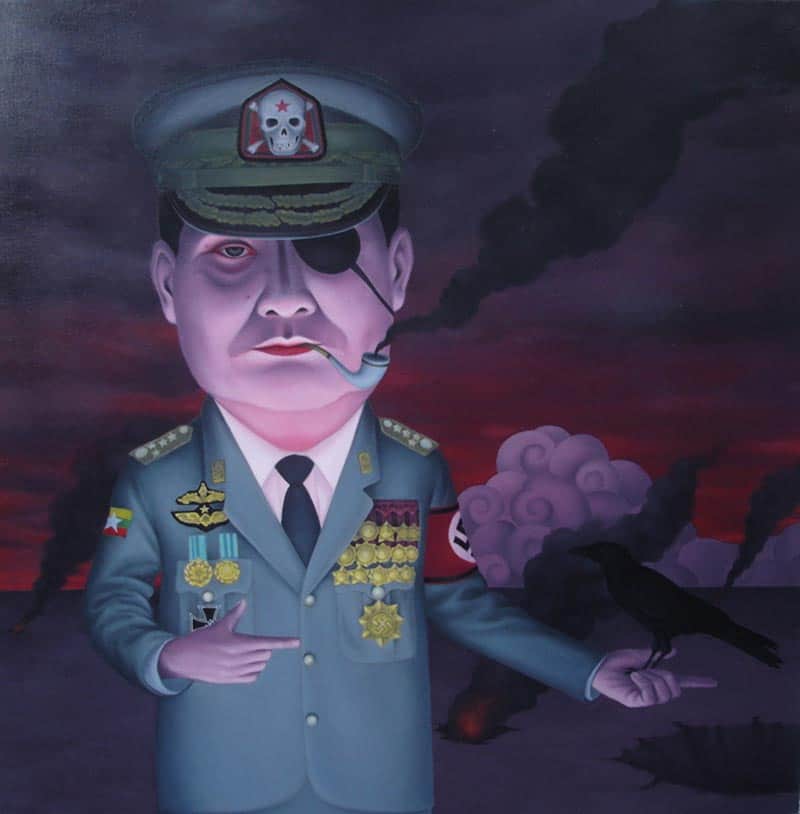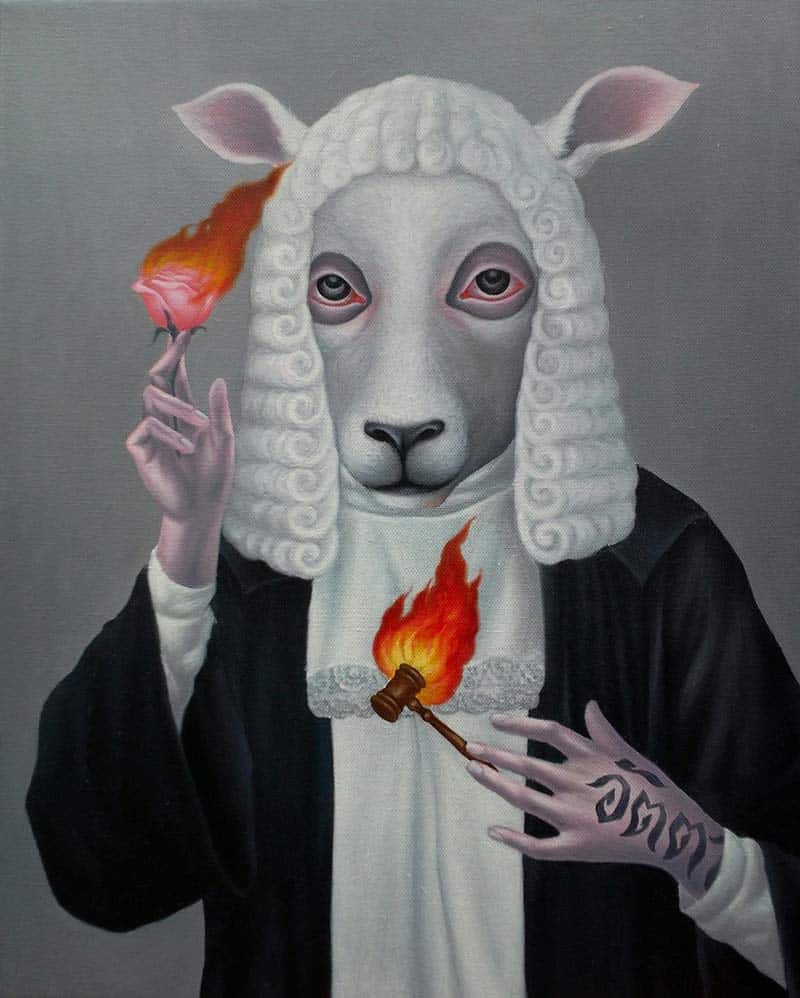 4. He often portrays caricatures of public and political figures, sometimes with animal heads.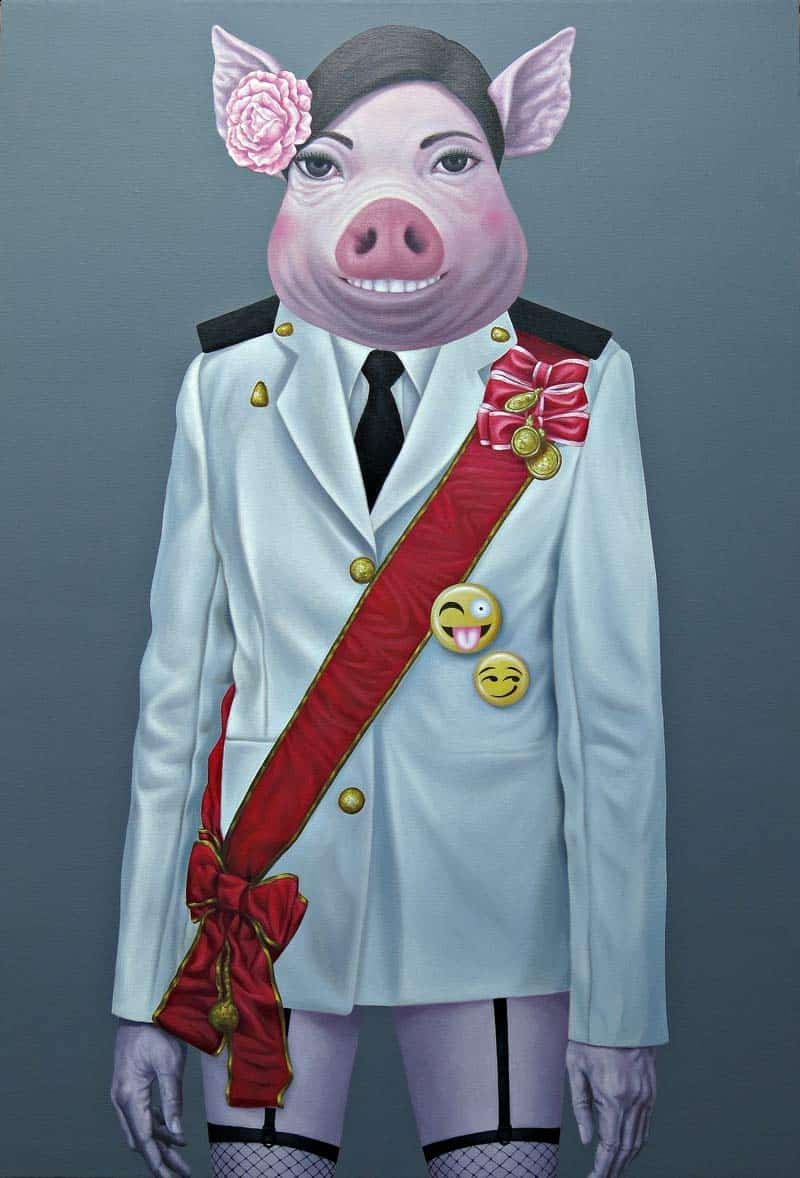 5. Jittagarn's pieces blend criticisms of Asian and Thai politics, as well as Western powers.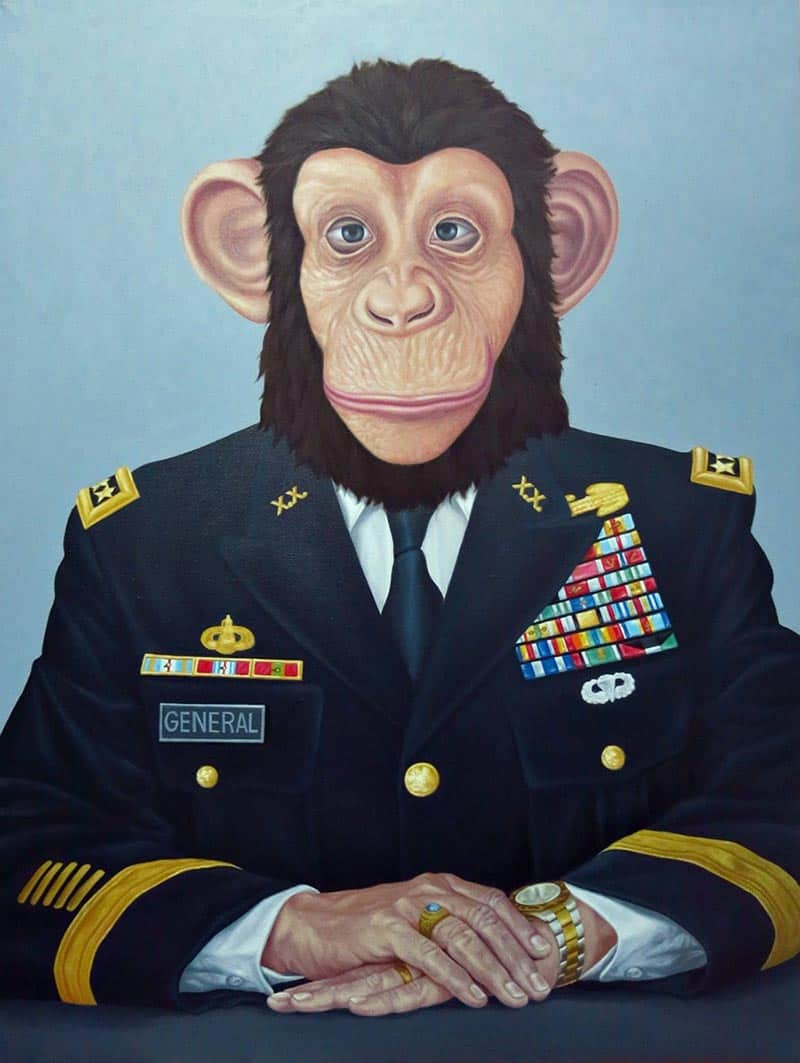 Jittagarn completed his Bachelor of Fine Art at the Rajamangala Institute in 2001. He is known for his signature style of cartoonish paintings, with bold colors and sense of irony.