Interview with Cecê Nobre – Anthropological Street Artist
American-Paraguayan-Brazilian artist, Cecê Nobre, specializes in anthropological work in a Tropicalist style with color oversaturation and expressive faces.
Last modification :
May 22, 2017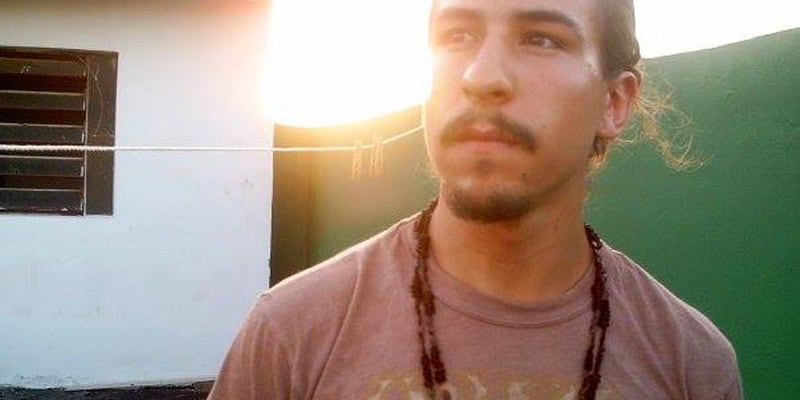 Artist Interview – Cecê Nobre
Cecê Nobre is an American-Paraguayan-Brazilian artist specialized in anthropological works. His style blends Multi-ethnic Diaspora, Ex-colonial culture, Brazilian Tropicalia and Urban Street Art Culture. Cecê's large-scale murals also reference the works of Kehinde Wiley and the intense colors of classic Impressionism.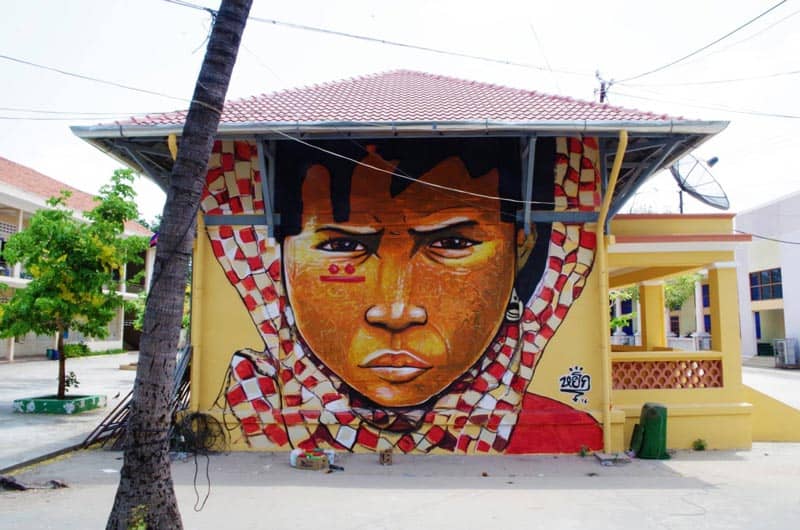 Despite his wide variety of influences, Cecê's style manages to be uniquely his own, while his work often underlines social issues such as the plight of indigenous peoples, the legacy of oppression and human migration of other cultural minorities, populations and subcultures.
He is known for his signature look which focuses on the oversaturation of colors, expressive faces, and vivid highlighting and shadowing.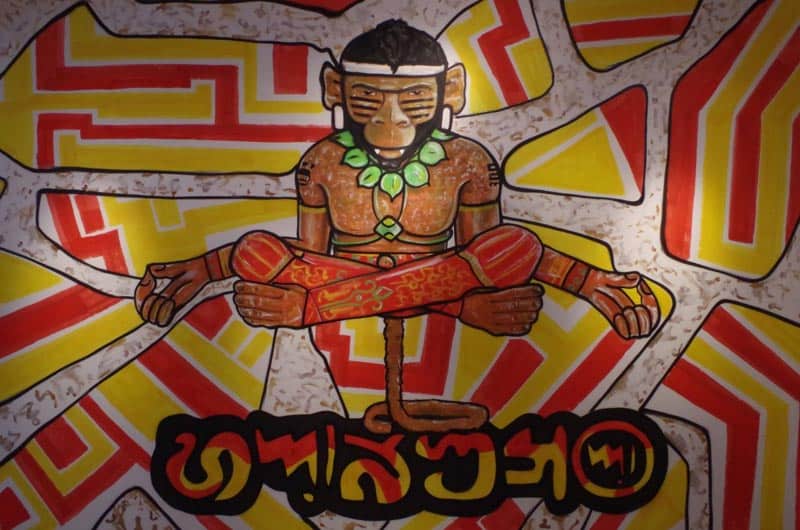 Cecê has been based in Bangkok, Thailand since late 2010 but has worked and painted in numerous countries, most recently in Cambodia.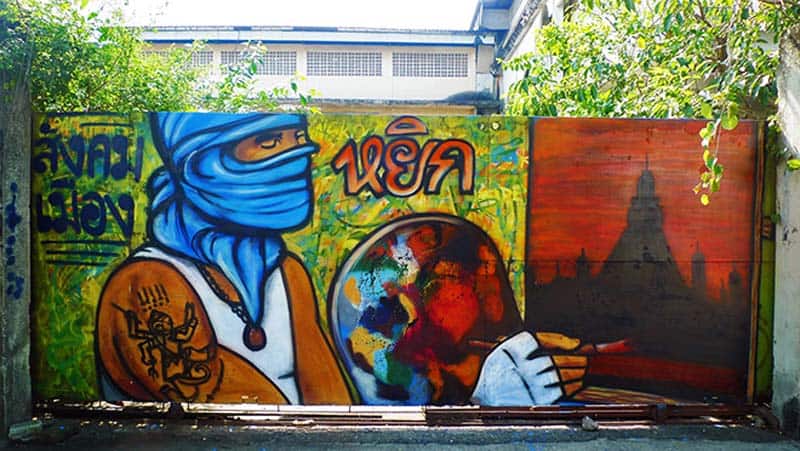 We were pleased to recently host Cecê at our Onarto Bangkok headquarters, where he answered a few questions about his challenges, influencers and future projects:
Name: Cecê Nobre
DOB: June 12, 1984
City: Florianópolis, Brazil
1. How would you describe your subject matter?
Anthropological. I paint mostly portraits that deal with cultural stoicism. My subject matter is largely tropical and post-colonial. Confident, valuable, vibrant, and ethnically hybrid. Some say I paint tribal or indigenous.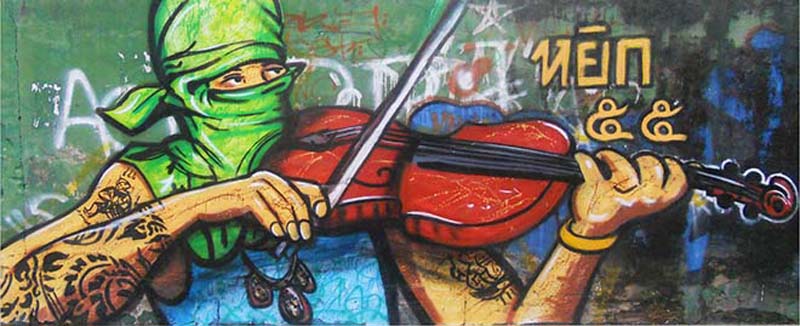 2. What techniques or materials do you primarily use? Why?
Techniques depend on the day. I guess one technical aspect most of my work carries is that its done quickly, with a mixture of dirty and clean aesthetics. I like spray paint. I can paint faster with spray paint than anything else. It's cheap, it's versatile, it's strong. But I'll use any material i can get my hands on and i want to continue introducing new materials as my work progresses.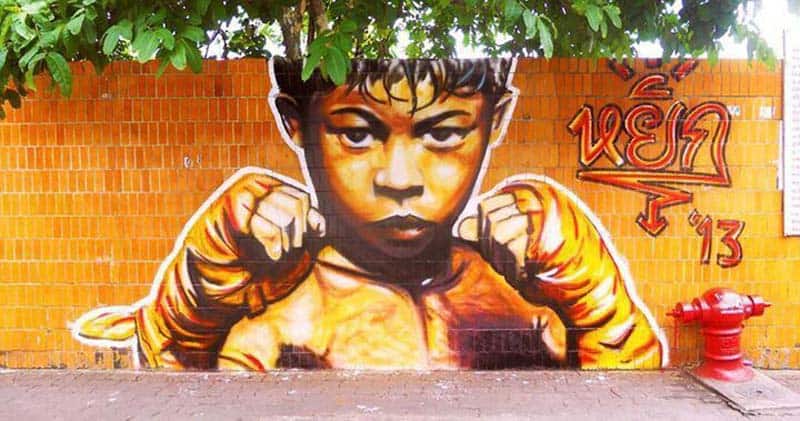 3. What are your biggest challenges to painting murals? How do you deal with them?
The challenge changes each time. Sometimes it's technical: a lack of paint or access to height. Sometimes it's the elements. Sometimes the texture of the wall is really defensive and doesn't cooperate with your original vision. Sometimes the general public can interrupt or distract you.
That's the difference in muralists: embracing the challenge of time, elements, size and surface to deliver without ideal conditions. It's the essence of this discipline. The challenge is what first drew me to paint outside on walls. I feel it parallels life: adjusting with less-than-ideal situations to seek what you desire.
4. What's the first piece of artwork you ever sold?
A picture of an old man.
5. Do you collect anything? Why?
Nope. Everything I own can fit in a bag. If anything, I gift away too many things that I should collect.
6. What are you currently reading/listening/looking that has been motivating or fueling your work?
I've been reading a lot of philosophy lately; Schopenhauer, William James, Michel de Montaigne. I'm also getting deeper into Chinese history and language. I'm always focusing on different subjects, this just happens to be what I'm reading about now.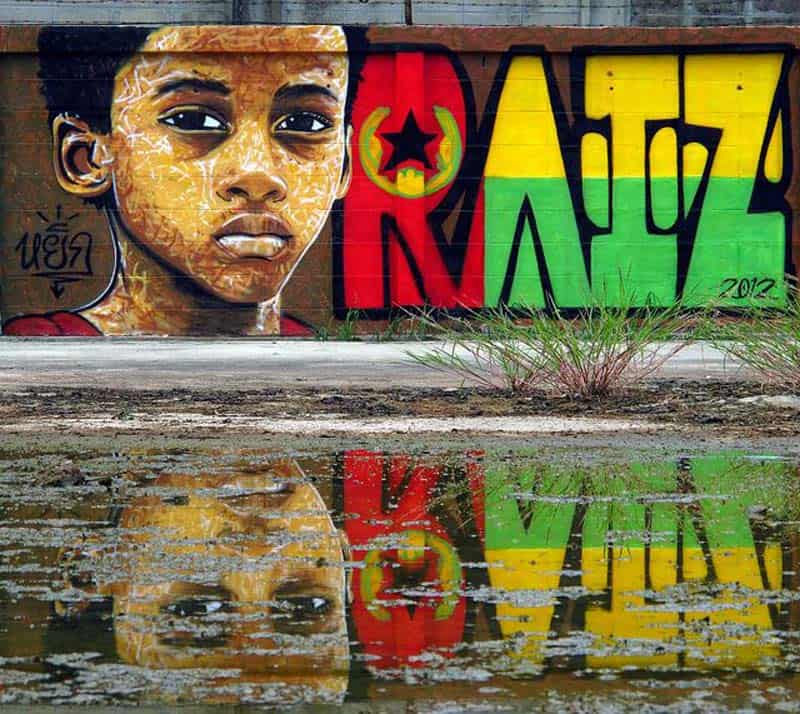 7. What advice has influenced you?
I'm mostly influenced by poets and thinkers of the past. The best advice I've learned from them is that all truth is relative and knowledge is a construction and therefore must always be analyzed. They helped me to see that I disagree with the modern system of cultural globalization and I choose to analyze the way society builds cultural value and importance by allowing the oppressed voice to be lauded as the status quo instead.
8. What do you like most about your work?
That it looks like no one else's. People paint portraits, people paint on walls, people do cultural themes. I've seen other people do these things but it's typically not chameleon style. By incorporating an academic explanation to being tribal and by mixing in so many cultures, I create a new language.
I paint as a Noble Savage, the heart and outlook of a tribesman with the vocabulary and education of a scholar. I like that my art represents a mixed person who devalues the 1st world version of life through its own anthropology. It's honest. It's important.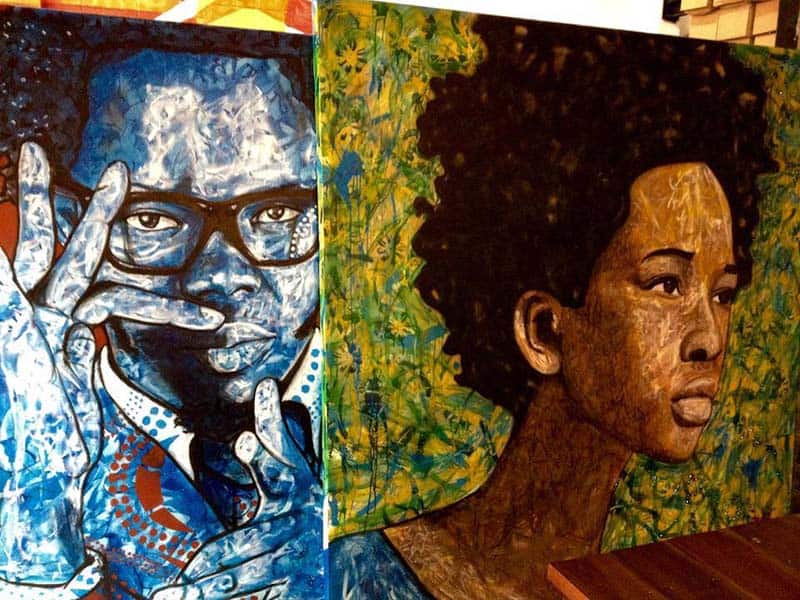 9. What are three things you couldn't live/produce your art without?
Music, to take me places I can't be physically. My stream-of-conscious mind, for the same reasons. The outside hope that capitalism won't completely eradicate the tropical cultures of the world, otherwise my art would have no point whatsoever.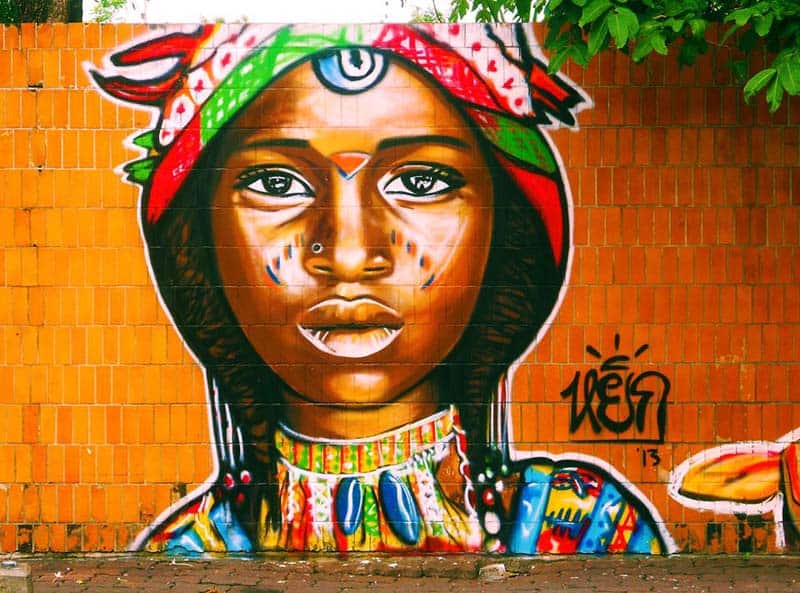 10. Do you have a personal art studio/space? How much does this space mean to you and in what ways does it influence your process?
I do. I'm happy to have it, but it's just a space. It doesn't influence me much, I produce more in my head.
11. Three things that never fail to cheer you up?
Standing strong in the sand as I collide face first with a big wave. Eating a bowl of açaí. Singing loud with friends to a song I know by heart.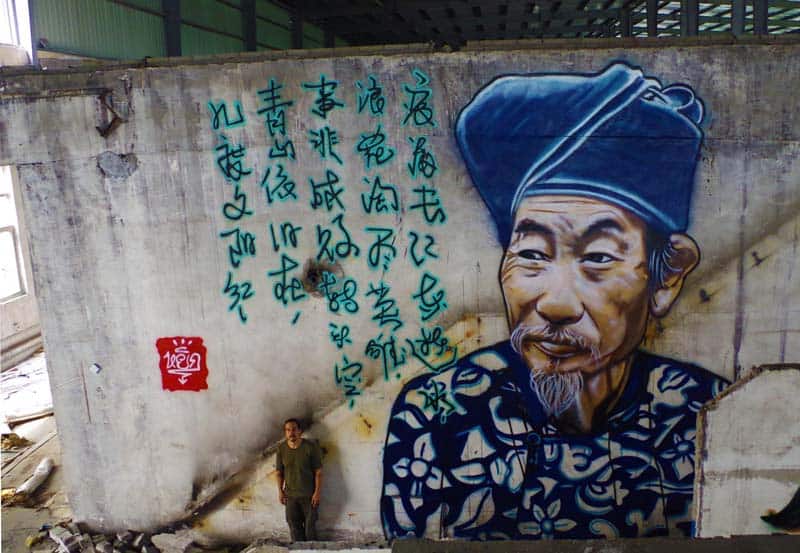 12. Name some artists/influencers that inspire you.
The people in life with little ambition other than loving and caring for their family. The humble, the innocent, the passionate for life. I'm honestly not that inspired by other artists, though many are my friends. They don't get me there. What inspires me is what reminds me that the simple life is what delivers happiness.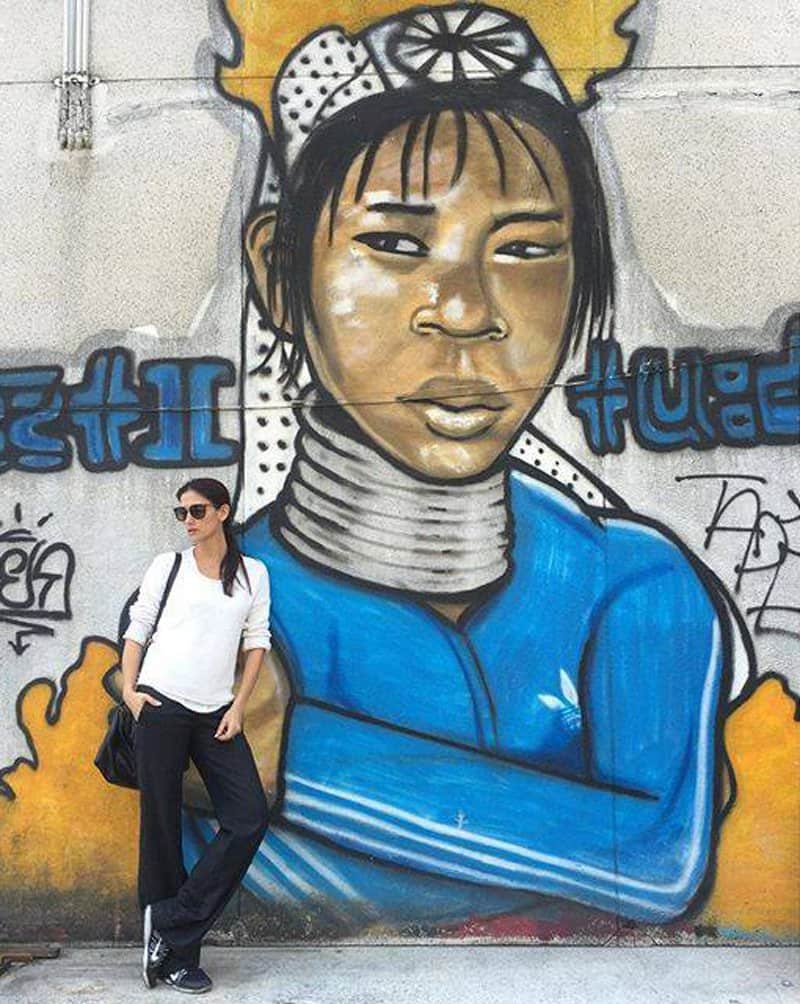 13. Can you tell us a bit about something you are currently working on, or are excited to start? Any upcoming events or exhibits – when/where?
Right now I'm stepping back a bit to do international projects and focusing on growing my skills and knowledge instead of putting together a show. I'm planning to paint some murals in a handful of different countries and also take part in some residencies and social programs.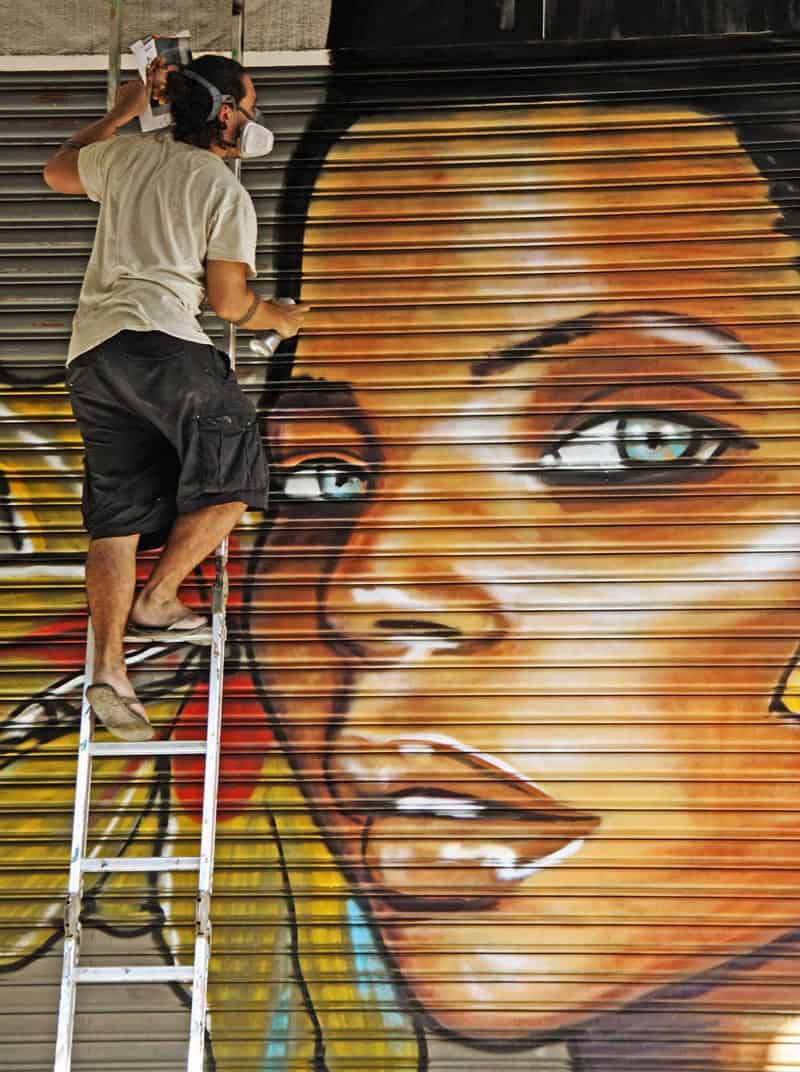 U love Art. U can share it.
onarto.com is the leader and first art store dedicated to Thailand contemporary art, promoting more than 200 thai artists around the world. Answering to art collectors and artists, onarto now expand his activiy to promote Asian art and open its boundaries to creative designer, become a tool to connect creatives mind and art doers with art collectors and unique beauty lovers.