Hong Kong convention and exhibition center – Fine art fair
October 4, 2019 @ 11:00 am
October 7, 2019 @ 7:30 pm
HKT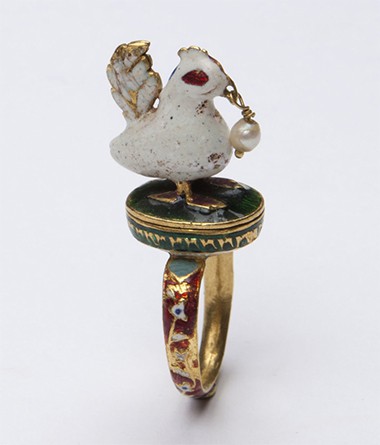 Fine Art Asia 2019, Asia's leading international fine art fair, and Ink Asia 2019, the world's first art fair dedicated to ink art, will lead this autumn's peak art season in Hong Kong. The fairs will be held alongside each other in the Hong Kong Convention and Exhibition Centre from Friday 4 October to Monday 7 October 2019, with a VIP Preview and Vernissage on Thursday, 3 October.
Fine Art Asia 2019 is recognized by the international art world as the most distinguished annual fine art fair in the region. Founded in 2006, the fair attracts leading Hong Kong and international galleries and provides an unrivaled platform for art and antiques in Asia. As usual, Fine Art Asia 2019 spans 5,000 years of cultural history, showcasing museum-quality Asian and Western antiques, jewelry, antique silver, and timepieces; Impressionist, modern and contemporary art.
Ink Asia 2019, founded in 2015, was the world's first art fair dedicated to contemporary ink. Ink Asia is now acclaimed as a unique international platform for modern and contemporary ink art. The fair presents an impressive array of ink and ink-inspired works, influenced by traditional ink painting but following innovative artistic paths.
Together, in 2018 Fine Art Asia and Ink Asia occupied a 10,000-square-metre exhibition space, displayed more than 10,000 outstanding works of art worth over HK$4 billion (US$510 million) and attracted 25,000 visitors from all over the world. The fairs provide a unique opportunity to view and acquire the best artworks across a wide range of collecting categories. Once again this year, Fine Art Asia 2019 and Ink Asia 2019 will be staged at the peak of the art season in Hong Kong, at the same time as major art auctions in the same venue, attracting dealers, collectors and art connoisseurs from all over the world.
Partnership with Masterpiece London
Starting this year, Fine Art Asia is delighted to be collaborating with Masterpiece London in partnership. The Masterpiece Pavilion comprising 25 exhibiting galleries will be launched at Fine Art Asia 2019 as part of this year's edition. Founded in 2010, Masterpiece London has established itself as a leading cross-collecting fair, offering the finest works of art, design, furniture, and jewelry, from antiquity to the present day. The Masterpiece Pavilion will thus both complement Fine Art Asia 2019 and widen the scope of the offering, introducing more high-quality Western art, including antiques, modern art, decorative art, and design, to the Asian audience in Hong Kong. Fine Art Asia 2019 will also present a Showcase at Masterpiece London in June 2019 on the theme "The Enduring Spirit of the Chinese Literati".
Highlight Galleries
Renowned international galleries returning to Fine Art Asia 2019 in the antiques section include Rossi & Rossi (London/Hong Kong), with rare Buddhist and Hindu paintings, sculptures and ritual objects from China, India and the Himalayas; Jorge Welsh Works of Art (London/Lisbon), with Chinese porcelain; David Aaron (London) presenting Greek, Roman, Egyptian and Islamic arts; Rasti Chinese Art (Hong Kong) with Chinese antiques and ink paintings; Nicholas Grindley (UK) exhibiting antique Chinese furniture and works of art; Tenzing Asian Art (San Francisco) showing Hindu and Buddhist sculptures; and Chang's Oriental Art (Taipei) specialising in huanghuali and zitan furniture, wood carvings and lacquer.
Susan Ollemans (London) will exhibit antique jewelry from Southeast Asia, China, India, and Vietnam. Yewn (Hong Kong) showcases innovative contemporary jewelry pieces inspired by Imperial Chinese dynasties; while On Tung Jewellery (Hong Kong) presents exquisite jadeite jewelry. Koopman Rare Art (London) will bring fine antique silver from both East and West; while Somlo London presents exquisite antique timepieces.
In the art section, Galerie Dumonteil (Paris/Shanghai/New York) focuses on the best European paintings and sculpture devoted to animal themes; Hanart TZ Gallery (Hong Kong) exhibits contemporary Chinese art; Wamono Art (Tokyo/Hong Kong) presents contemporary Japanese sculpture; and Tanya Baxter Contemporary (London) showcases Post-War Modern British and contemporary art.
Highlight galleries at Ink Asia 2019 include Grotto Fine Art (Hong Kong) showcasing innovative ink works by Hong Kong artists; Michael Goedhuis (London) presenting a solo exhibition by Paris-based Chinese artist Li Chevalier; Kwai Fung Hin (Hong Kong) and iPreciation (Singapore) presenting Mainland Chinese artists. This year, the well-established Photography section of Fine Art Asia will be part of Ink Asia 2019 for the first time. As usual, it will showcase a worldwide selection of galleries chosen by Boogie Woogie Photography Agency, presenting to the public an eclectic selection of photographic artworks from vintage to contemporary creations.
For the fifth consecutive year, The Ink Society (Hong Kong) will be the Education Partner of Ink Asia 2019.
Director of Fine Art Asia 2019 and Ink Asia 2019, Andy Hei said, "The art market in Hong Kong continues to develop apace, with support from the government and creative initiatives by the industry. As always, our aim is to create a professional platform for the art market in Hong Kong and to promote cultural exchange between East and West. This year we are happy to launch a collaboration between Fine Art Asia and Masterpiece London, and thus we will offer an even wider selection of high-quality artworks to satisfy the desires of eager and knowledgeable Asian collectors."
Dates & Times
Thursday, 3 October 2019
3 – 9 pm VIP Preview (VIP cardholders only)
6 – 9 pm Vernissage
Friday, 4 October – Sunday, 6 October 2019
11 am – 7:30 pm Open to the public
Monday, 7 October 2019
11 am – 6 pm Open to the public
Venue: Hall 3, Hong Kong Convention and Exhibition Centre, 1 Expo Drive, Wanchai, Hong Kong
Exhibition area
12,000 square meters
Expected number of Exhibitors
Fine Art Asia & The Masterpiece Pavilion: 120
Ink Asia: 30
Expected number of Visitors
28,000
Testimonials (2018)
"Hong Kong is a great place to do business. This year's event was truly international, we had collectors from Hong Kong, Singapore, Indonesia, Europe, Mainland China, and America. The range of interest was also extraordinary with sales right across the board from the 16th through to the 21st century. Decorative objects were keenly sought after but also rare collectors' items such as our Elizabethan silver-gilt tankard."
Timo Koopman, Director, Koopman Rare Art, London
"Fine Art Asia continues to bring together some of the finest dealers in Asian art from around the world, as well as a kaleidoscopic range of dealers specializing from Western antiquities to 20th-century design, Impressionist paintings to contemporary photography. The wide array of material on offer is unique in Hong Kong and positions Fine Art Asia as one of the most exciting fairs in the region."
Nicolas Chow, Chairman, Asia, Sotheby's, Worldwide Head and Chairman of Chinese Works of Art
"By combining Ink Asia and Fine Art Asia, the audience can visit both fairs and appreciate the different interpretations of artworks from ancient to contemporary, across Asia and beyond, in a historical context. This is most important, especially to us as a contemporary Chinese art gallery, because I believe the most fascinating part of the present must have some sort of connection with the past. This fair provides the best opportunity to draw that connection and appreciate the essence of Chinese art."
Henry Au-Yeung, Director, Grotto Fine Art, Hong Kong
"The Ink Society is delighted and honored to be invited again as the official Education Partner of Ink Asia. We are grateful for the organizer's support and it is always a pleasure working with the team. Now in its 4th year, Ink Asia has become the leading global art fair for contemporary ink art. The Ink Society looks forward to returning to Ink Asia 2019 with another exciting programme!"
David Pong Chun-Yee, Vice-Chairman, The Ink Society, Hong Kong