Conrad Hong Kong – Asia contemporary art show
October 3, 2019 @ 1:00 pm
October 6, 2019 @ 8:00 pm
HKT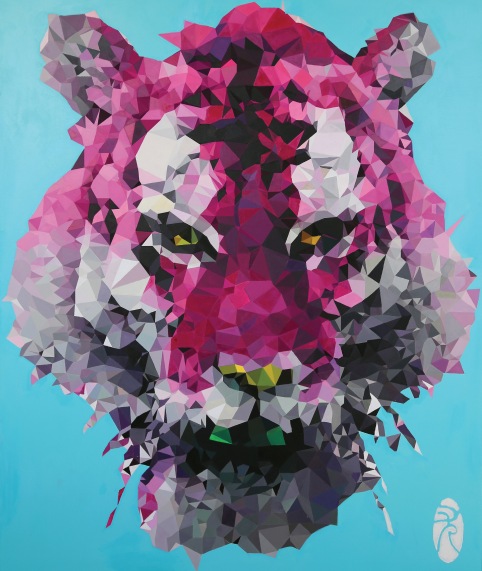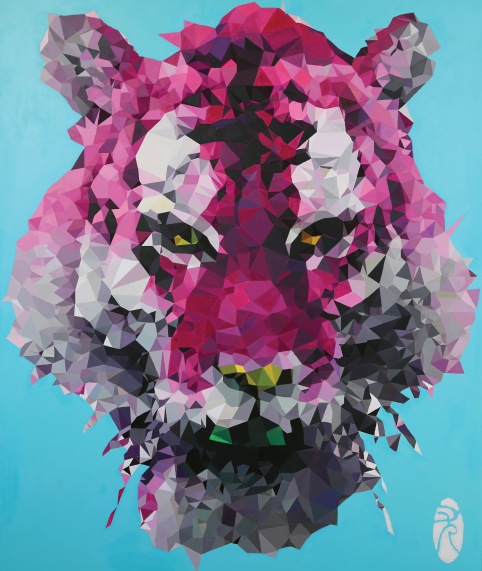 A WORLD OF ART RETURNS TO HONG KONG THIS OCTOBER
The exciting 15th edition of the Asia Contemporary Art Show opens on Thursday, October 3rd, 2019 at the Conrad Hong Kong with an exclusive UnionPay Private View followed by the UnionPay VIP Collectors Preview and continues on Friday to Sunday.
On show will be more than 2,500 pieces of the most compelling contemporary art being produced today. Presented across 85 art living spaces, including original paintings, limited editions, sculpture, and photography from some of the world's most interesting and promising artists – from emerging and mid-career artists to those who have already achieved recognition in private and public collections and at auction.
EXCITING FEATURES
Bringing a world of art to Hong Kong, the 15th edition of the Show will feature Intersections: China, the fifth in the popular sector series and Artist Dialogues, dedicated to solo and joint artist presentations.
Intersections: China presents a series of dynamic and diverse works by selected galleries, artists, and artist collectives that use concepts, techniques, materials or subject matter drawn from the past and re-envision them to reflect the present, find inspiration from traditional arts and reinterpret them for today's sensibilities, or combine Western artistic genres with China aesthetic forms.
Artist Dialogues invites artists from around the world to exhibit in a solo or joint presentation. Spread across more than 20 art spaces, artists will enjoy an intimate environment to sell their work and to articulate their artistic practice into a viewing, learning, and art buying experience for the visitor.
EXHIBIT AT THE SHOW THIS FALL
The 15th Asia Contemporary Art Show (October 3rd–October 6th, 2019) presents a unique opportunity for art galleries and artists to participate in the only contemporary art fair in Hong Kong in the Fall and the largest and longest-running hotel art fair in Asia. The Show coincides with the Fall auction season at Sotheby's, Poly Auction, and others and takes place during the Golden Week national holiday, a week when many thousands of visitors descend to Hong Kong.
Recognized as Asia's hub for contemporary art, Hong Kong is the world's 3rd largest art market and remains the region's only tax-free and duty-free port for the import and export of artworks. It is home to a large community of collectors and high-net-worth local residents and expats and is a short flight away for art buyers from China and other parts of Asia.
As an added bonus, all exhibitors at the Show are featured on Asia's art website, Asia Contemporary Art Buyer. This provides you with an opportunity to present up to 50 artworks and participate in a weekly Art Alert broadcasts to over 35,000 collectors and art buyers throughout Asia, generating inquiries before, during, and after the Show.
SHOW OPENING TIMES
The Fall edition of the Asia Contemporary Art Show will again be held on the 40th to 43rd floors of the 5-star Conrad Hong Kong in Pacific Place.
DATES
October 3rd– October 6th, 2019
SHOW TIMES
UNIONPAY PRIVATE VIEW (by Invitation only)
Thursday, October 3rd
3pm to 5pm
UNIONPAY VIP COLLECTORS PREVIEW (by Invitation only)
Thursday, October 3rd
5pm to 9pm
GENERAL ADMISSION
Friday, October 4th
1pm to 8pm
Saturday, October 5th
1pm to 8pm
Sunday, October 6th
11am to 6pm
PARKING, MTR, TAXIS
The 5-star hotel is conveniently served by the MTR station in the basement of Pacific Place and has abundant car parking and taxi ranks outside the hotel, or at Pacific Place 1 and 2.
VENUE ADDRESS
Conrad Hong Kong — Pacific Place, 88 Queensway, Hong Kong
香港金鐘道88號太古廣場 – 香港港麗酒店