Art Central – Central Harbourfront
March 17, 2020 @ 8:00 am
March 22, 2020 @ 5:00 pm
HKT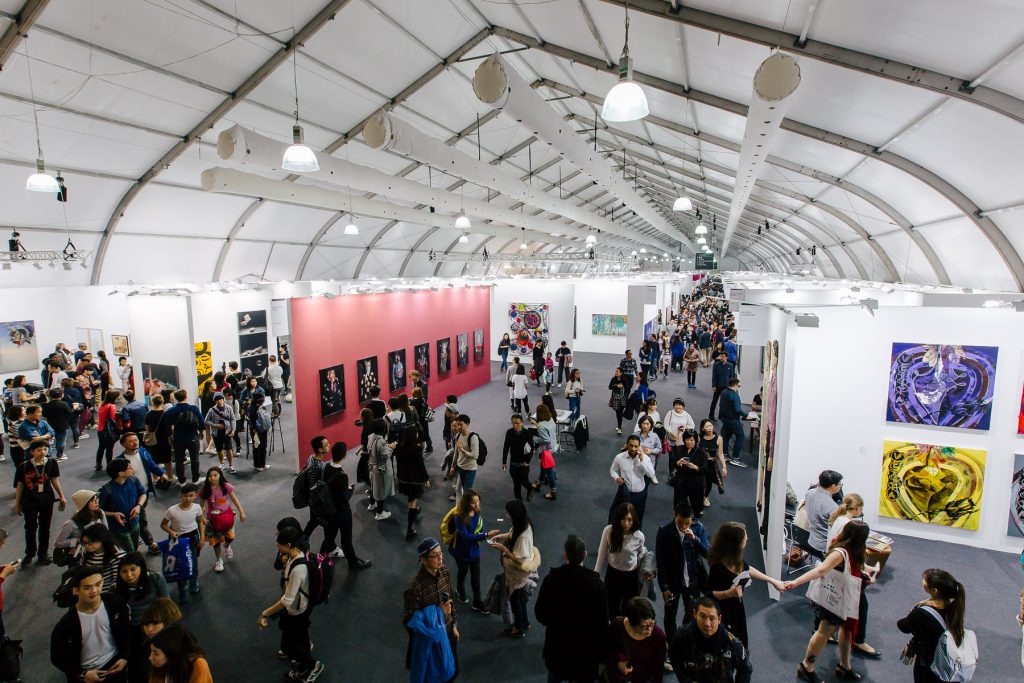 Art Central Hong Kong
Art Central will return to Hong Kong's Central Harbourfront for its highly anticipated sixth edition 17 – 22 March 2020 [VIP Preview & First Night Monday 16 March].
What they had to say about Art Central
Art Central 2019 welcomed 107 leading galleries from 22 countries, with over 30 exhibitors making their Art Central debut. The Fair welcomed over 37,000 visitors over the five-day period and featured a critically acclaimed programme including performance art, large scale installations, and talks by some of the leading names in contemporary art today.
"This year's fair is bound to be the talk of the town." HK Tatler
"This edition of Art Central has successfully built an international and substantial fair." CANS
"The fifth edition of Art Central was the Fair's most geographically diverse edition to date." Art Asia Pacific
Art Central curates a dynamic programme that celebrates the vibrancy and diversity of Asia's contemporary art scene.
Art Central 2019 presented five days of curated exhibitions, ambitious installations, engaging panel discussions, experimental film, and cutting-edge performance that appeals to both the experienced collector and the discerning art enthusiast.
Education Partner, Asia Society Hong Kong Center presented a daily programme of talks and panel discussions including Conversation with 2019 Asia Arts Game Changer Awards Honourees.
4A Centre for Contemporary Asian Art, Sydney returned in 2019 with Performance X 4A, a curated performance programme that sets out to explore contemporary art practice in the greater Asia region.
PROJECTS for 2019 presented six ambitions large-scale works including interactive sound installation, text-based painting, and a walk-in sculpture, that challenge the confines of a traditional art fair booth.
Visitor information
For safety and security reasons, all visitors and their belongings may be subject to inspection before entering the show premises.
Backpacks, suitcases, and trolleys of any size are not allowed and will need to be checked into the on-site bag check (charges apply).
Press and promotional photography and filming will be taking place within the Fair, attending the Fair imply your permission for your image to be used.
Smoking or vaping is not permitted within the Fair tent.
Opening hours
Art Central 2020 will take place from 17 – 22 March 2020 [First Night Monday 16 March]
Getting there
Art Central is located on 9 Lung Wo Road Central, opposite Hong Kong City Hall. The fair is a 5-minute walk from Star Ferry Pier, a 10-minute walk from Admiralty MTR Station or a 10-minute walk from the Hong Kong Convention and Exhibition Centre (HKCEC) where Art Basel takes place.
Taxi
Please ask your driver to drop you off at 9 Lung Wo Road (opposite Hong Kong City Hall). If you have any problems, please show them this text below
ART CENTRAL展會位於中環龍和道9號,香港大會堂對面。請於龍和道指定的士上落客位置上落。
MTR
Hong Kong Station (5 minutes walk)
Central Station (10 minutes walk)
Admiralty Station (10 minutes walk)
Shuttles
Complimentary shuttles will run between Art Central to Art Basel on fair days.
Ticket prices
Returning to the Central Harbourfront in March 2020 for its sixth edition, Art Central promises to be one of the highlights of Hong Kong's cultural calendar. Tickets for Art Central 2020 will go on sale at the end of 2019.
VIP
Art Central and Art Basel VIP cardholders are given exclusive access to events including tours, talks, performances and champagne receptions that take place both within the fair and the wider Hong Kong Art Week programme. The Art Central VIP experience allows access to the VIP Lounge, the VIP Preview and provides entry for all subsequent days of the fair.