Street Artist Spotlight : Aaron Glasson
Aaron Glasson (also known as Rah Akaishi) is a New Zealand native known for his uniquely beautiful and bizarre street art creations. Although he is most well known for murals that have graced the walls of buildings and streets worldwide, he is a multi-talented artist, with experience in painting, curating, sculpture, film making and environmental activism.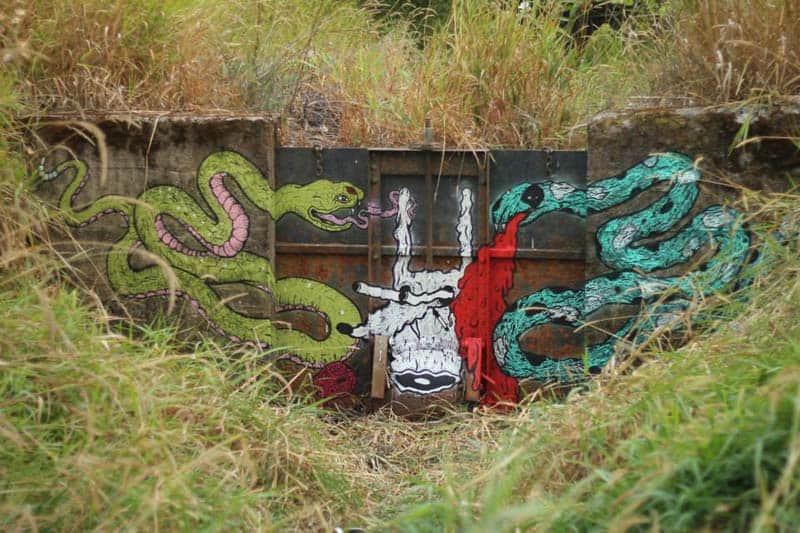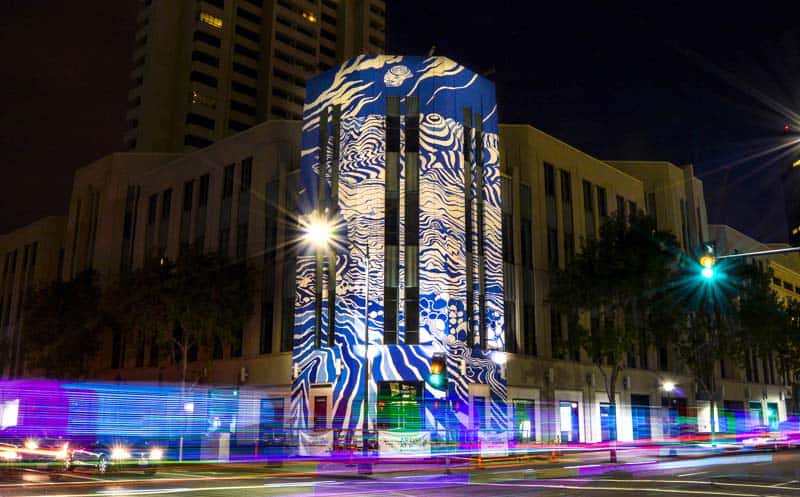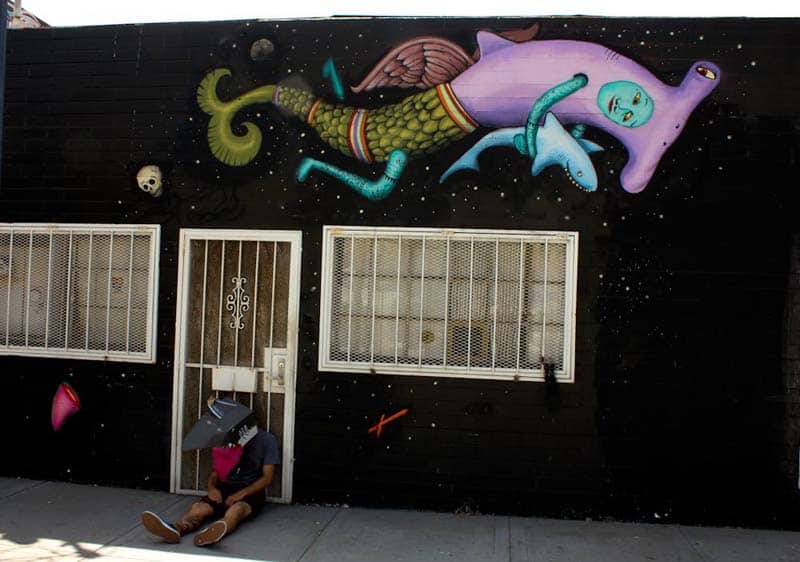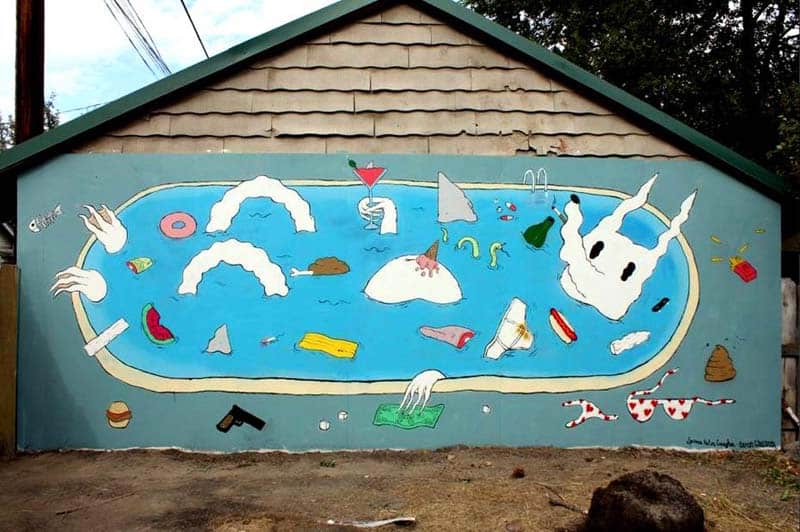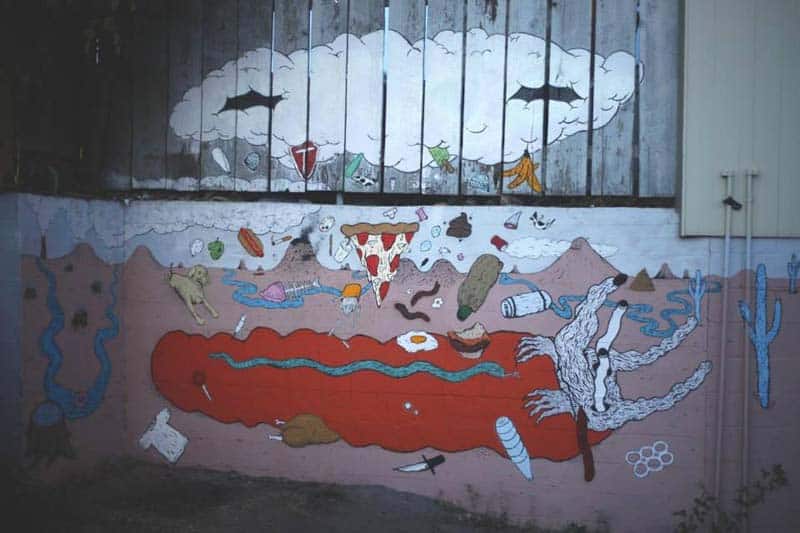 Aaron was born in South Auckland. He went to art school in Auckland before moving to Japan after graduation. He then continued to travel across Asia and the United States, now at his current base, San Diego, California.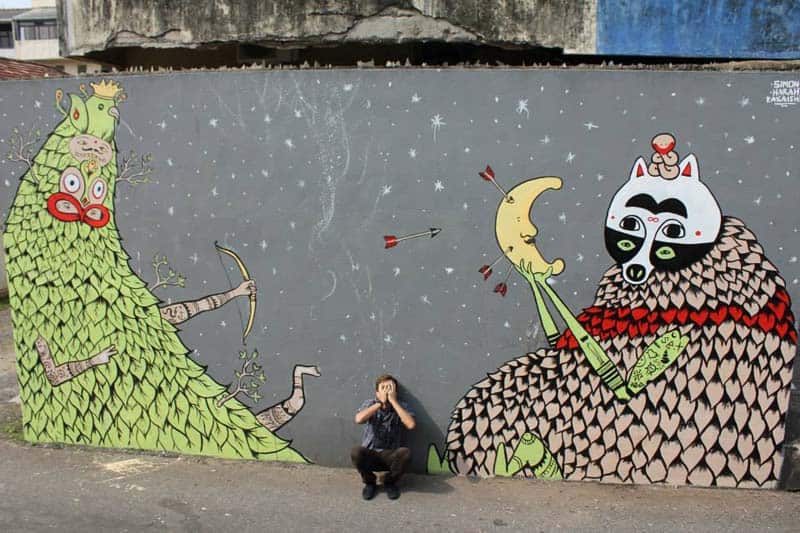 In His Own Words:
Tell us a bit about your work, do you have any common running themes?
"I work in a lot of different mediums though recently I've really into painting with watercolor and gouache. I'm also constantly making films, and often paint murals. There are common themes like the natural world, it's creatures, and humans place amongst it. I make a lot of work about the sea and it's fantastical beings." – Aaron Glasson
(Interview with Aaron Glasson by Seekayem, from Streetarse)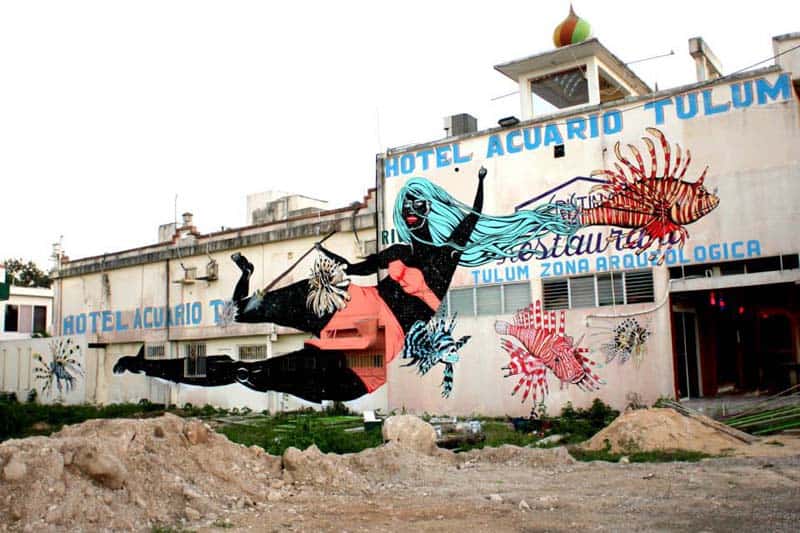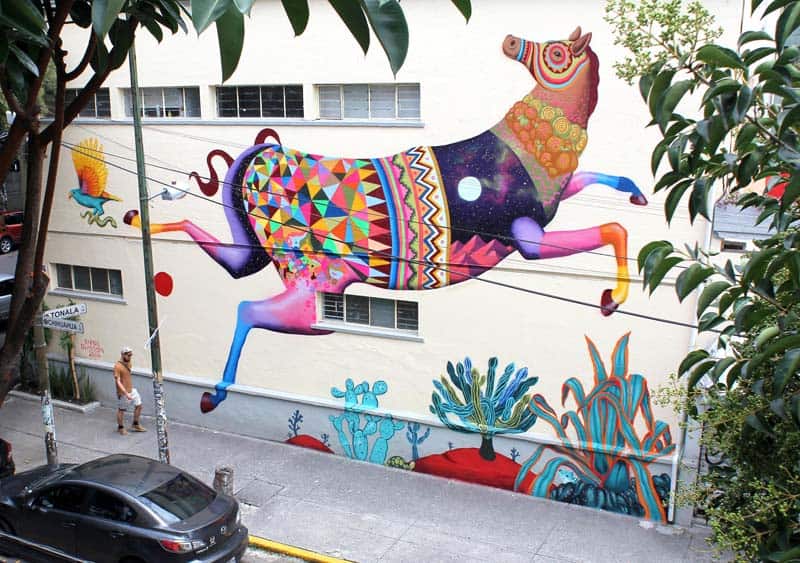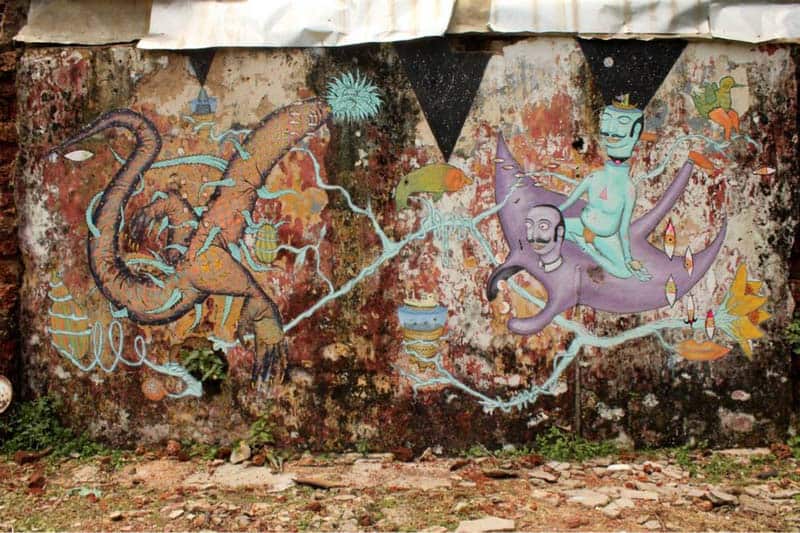 About Aaron:
Though street art is one of his principal motivations, Aaron is also passionate about travel and gaining exposure to new cultures and environments. It is during these travels that he expanded his perspective of environmental issues and ecology.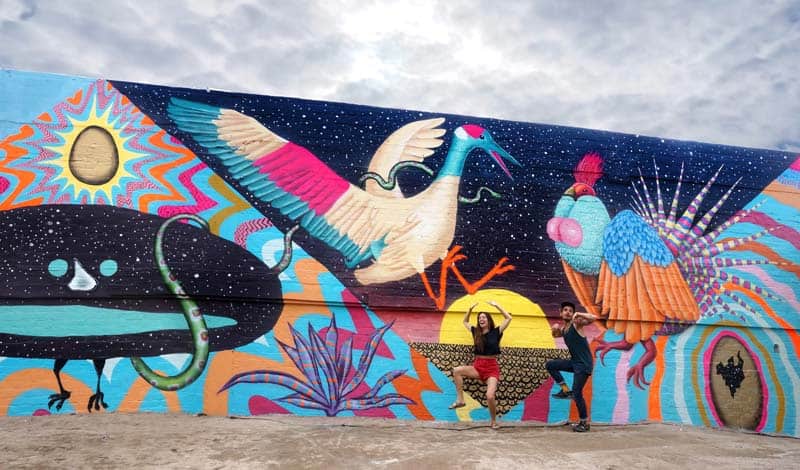 Aaron is currently an Art Director for PangeaSeed, a collective that aims to inspire positive change around the ocean ecosystem.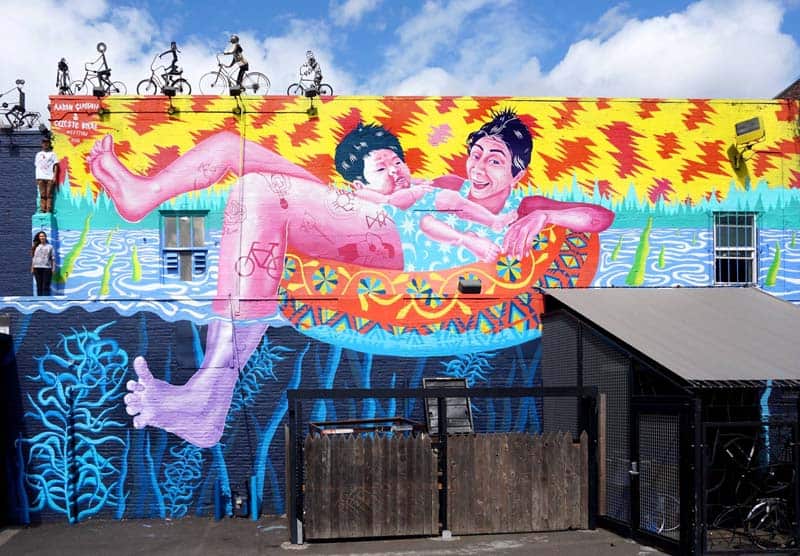 He has been working with cultural collective, PangeaSeed, since the beginning of 2009. With his main aim being to utilize art and design to educate people and raise awareness about pressing environmental issues, including conservation and sustainability.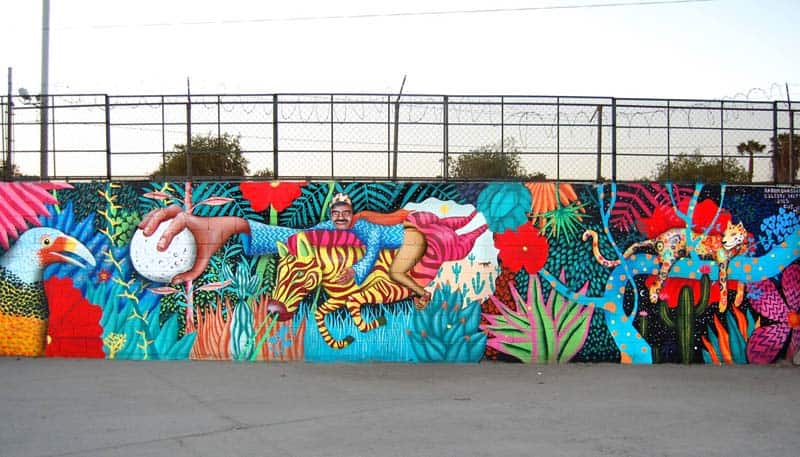 Recent Works:
Aaron most recently painted a huge mural at Pow! Wow! 2014 in Hawaii. For the mural, the artist teamed up with Spencer Keeton Cunningham and completed the wall in 5 days.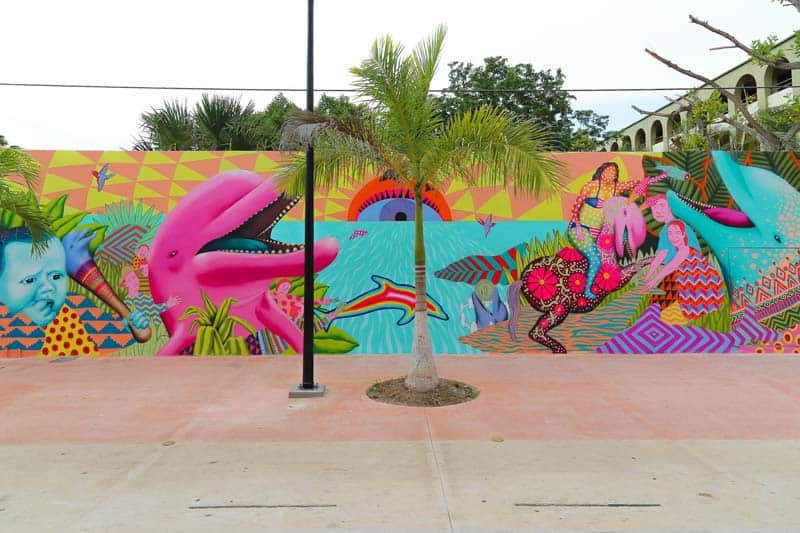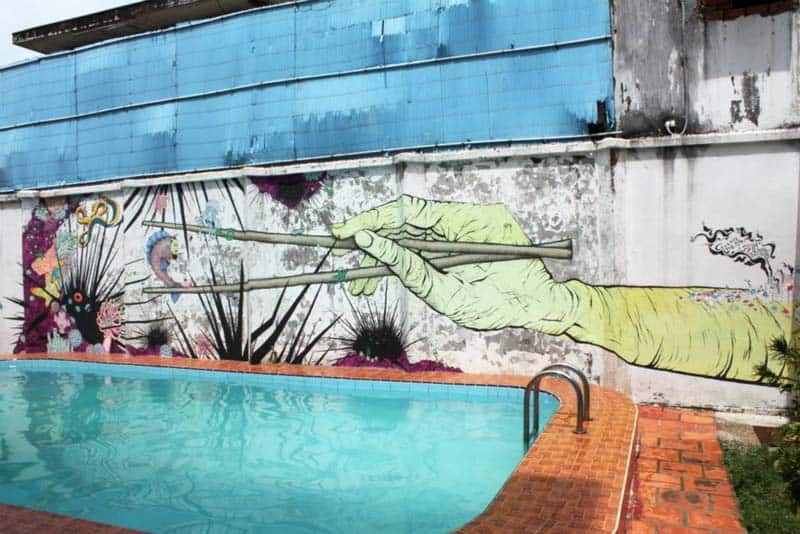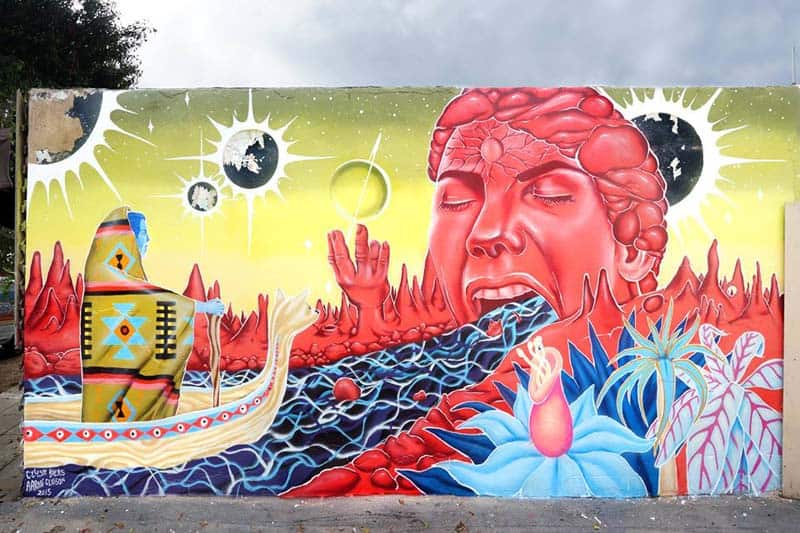 To find out more about Aaron Glasson, check out: Instagram, Aaronglasson.com