Zaria Forman – Icebergs in Pastel
Zaria Forman's large-scale pastel drawings document our worlds shifting landscapes and the effects of climate change.
Last modification :
February 26, 2016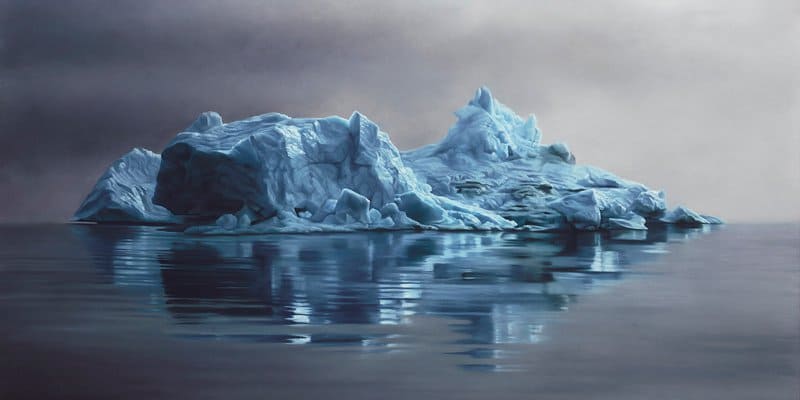 Artist Spotlight : Zaria Forman
At first glance, Zaria Forman's work looks almost like a photograph. However, upon closer look you'll notice the signature creamy and smooth texture of pastels.
Her nearly photorealistic work captures the quiet menace and stillness of the gigantic icebergs of Greenland and the weight and momentum of breaking waves, allowing us to ponder the atmosphere of a climate constantly in motion.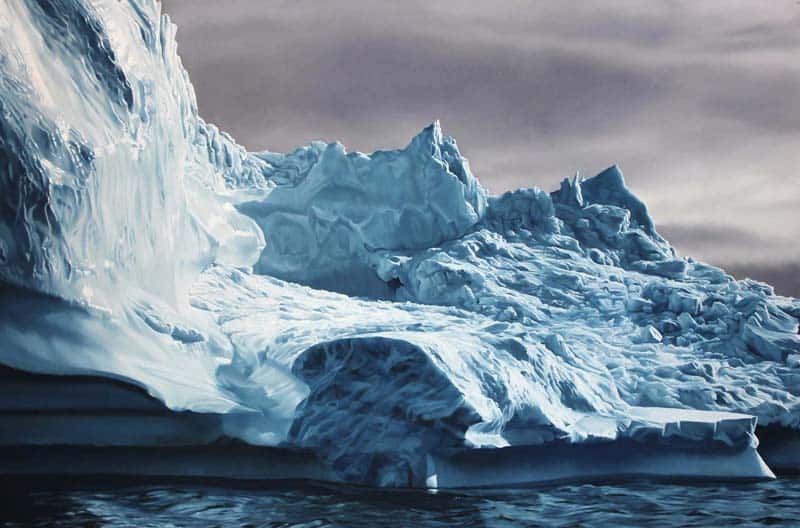 Her work is inspired by travels to places in the world most vulnerable to climate change, whether it be Maldives, the lowest-lying country in the world, or the remote glacial terrain of Svalbard. She has also visited Israel and Nosara, Costa Rica.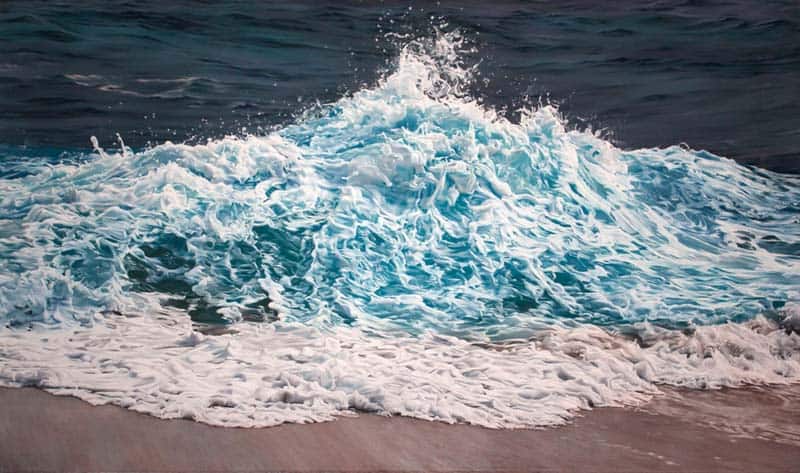 In 2012, Forman's Chasing the Light project saw the artist sailing up the northwest coast of Greenland, retracing American painter William Bradford's similar journey in 1869. Many of her glacier paintings were created after traveling in this region.
In Her Own Words:
"My inspiration for drawing began early in my life. Throughout my childhood my family traveled all over the world to remote landscapes which were the subject of my mother's fine art photography.
I developed an appreciation for the beauty and vastness of the ever-changing sky and sea. I loved watching a far off storm on the western desert plains, the monsoon rains of southern India, and the cold arctic light illuminating Greenland's waters.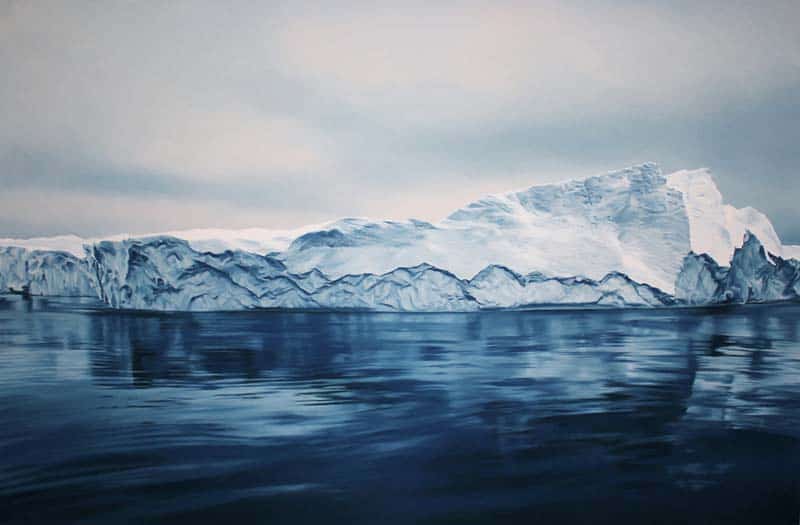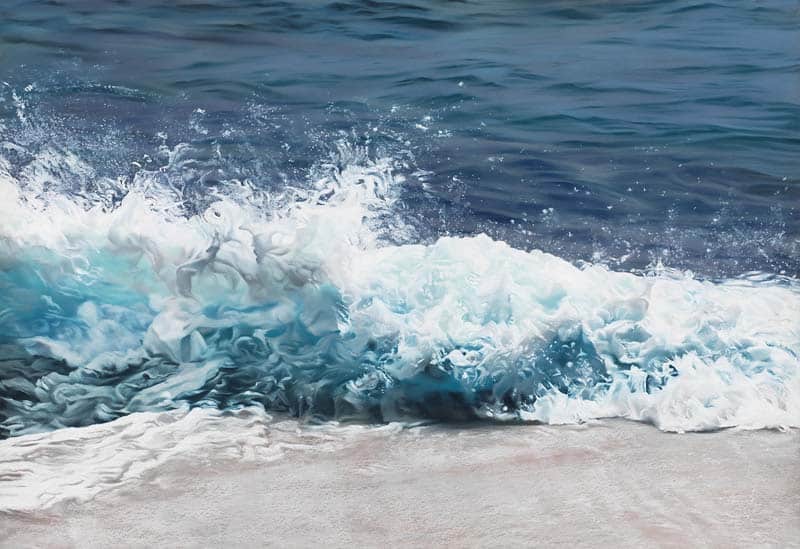 In my work I explore moments of transition, turbulence and tranquility in the landscape and their impact on the viewer. In this process I am reminded of how small we are when confronted with the powerful forces of nature.
The act of drawing can be a meditation for me, and my hope is that the viewer can share this experience of tranquil escape when engaging the work." – Zaria Forman
About the Artist:
Zaria Forman studied at the Student Art Centers International in Florence, Italy and received a BS in Studio Arts at Skidmore College in New York. Her works have been in Juxtapoz Magazine, National Geographic Magazine, Huffington Post, and the Smithsonian Magazine.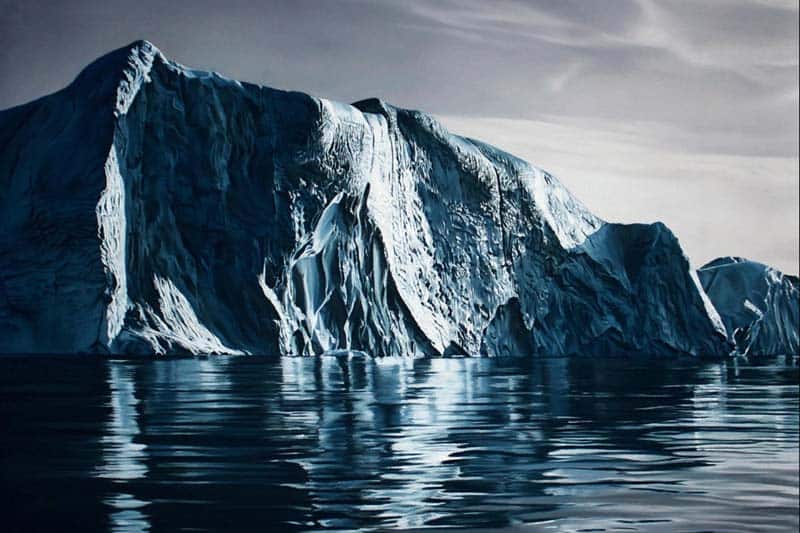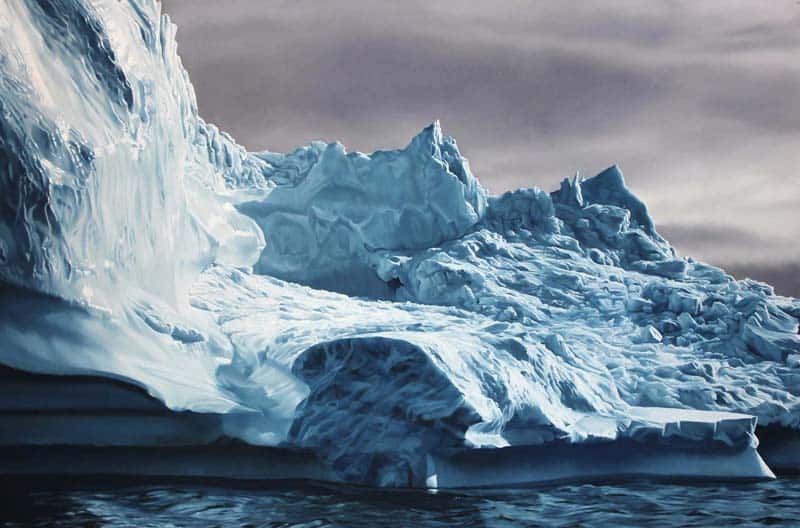 Recent achievements include participation in Banksy's Dismaland, speaking at a live TED event at the Town Hall Theater in NYC, and a solo exhibition at Winston Wächter Fine Art in New York in September and October of 2015. Her drawings have also been used in the set design for the Netflix TV series House of Cards.
Forman was born in South Natick, Massachusetts and currently works and resides in Brooklyn, New York.
Sources: www.zariaforman.com, Saatchi Art
U love Art. U can share it.
onarto.com is the leader and first art store dedicated to Thailand contemporary art, promoting more than 200 thai artists around the world. Answering to art collectors and artists, onarto now expand his activiy to promote Asian art and open its boundaries to creative designer, become a tool to connect creatives mind and art doers with art collectors and unique beauty lovers.