Zac Freeman – Junk Artist
Florida artist, Zac Freeman uses exclusively collected junk, including plastic containers, buttons, legos and bottles to create beautifully detailed portraits.
Last modification :
February 9, 2016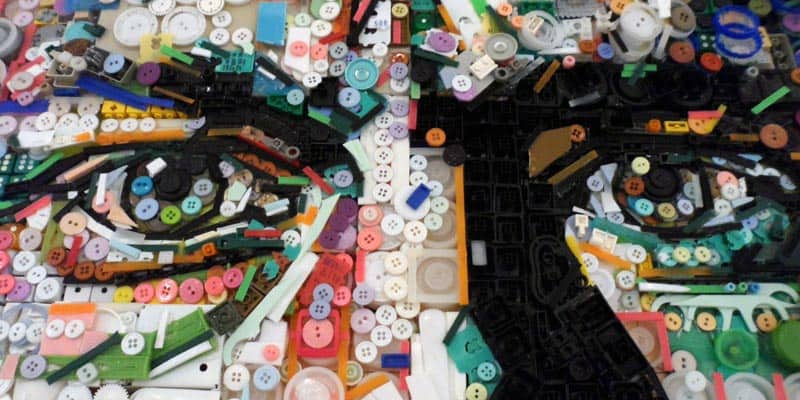 Artist Spotlight – Zac Freeman
Zac Freeman began producing his signature style of "found object art" in 1999. All of his pieces are made using entirely collected "junk" and include plastic containers, buttons, legos and bottles, to name a few items.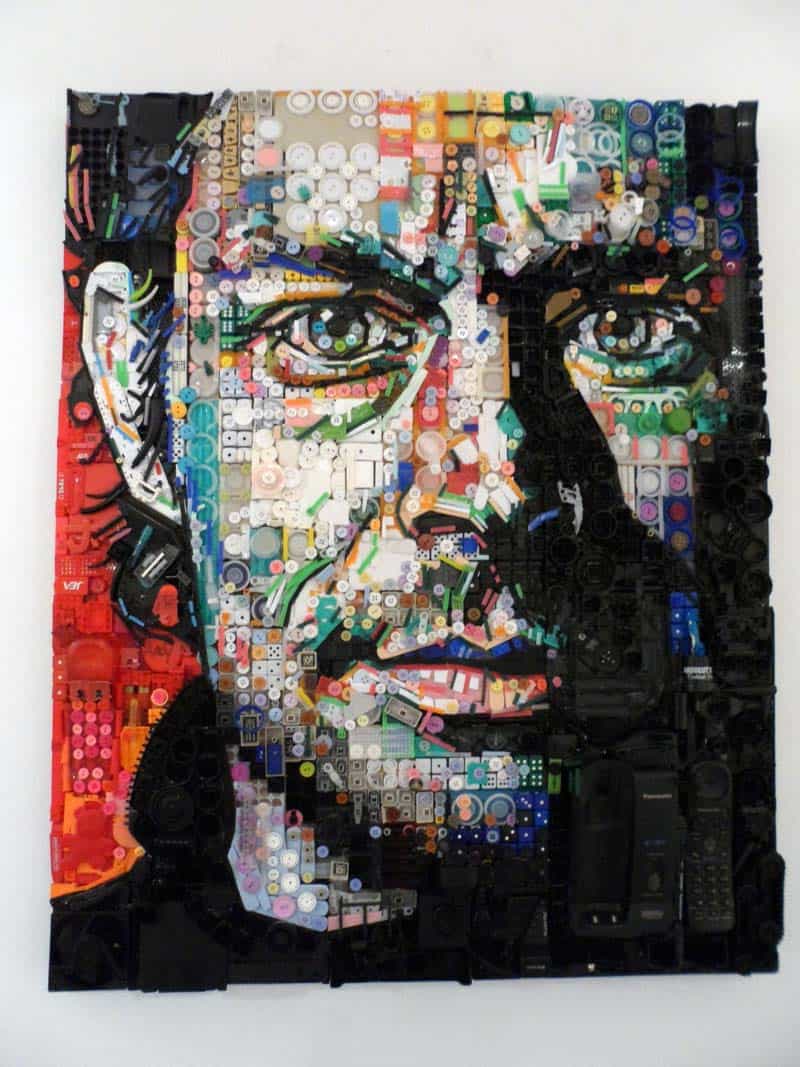 Zac won the Art Chicago award in 2010, and was consequently asked to exhibit at art fairs in London, Miami, Chicago, Toronto, Houston and New York. 
In His Own Words
"The artworks are made entirely out of collected junk, found objects, and general trash. I glue the bits of junk to a wooden substrate to form an image, usually faces, which only can be seen at a distance. I was interested in communicating through visual representation in apparent 2-dimensional space and through the actual objects used for the medium in 3-dimensional space.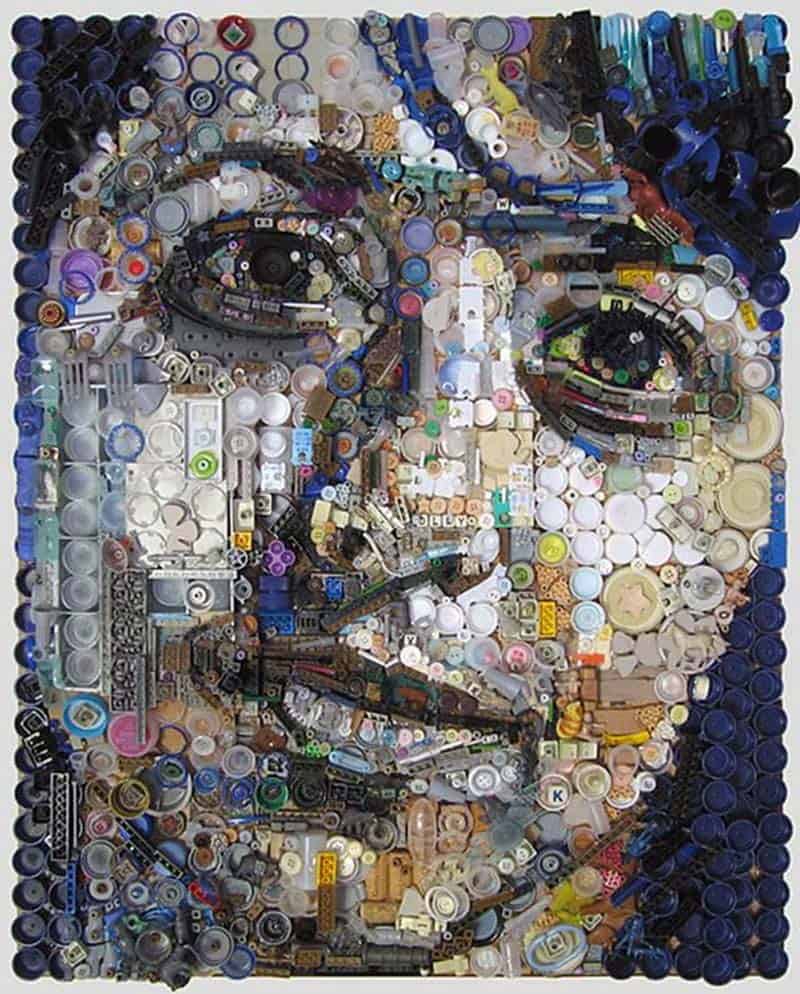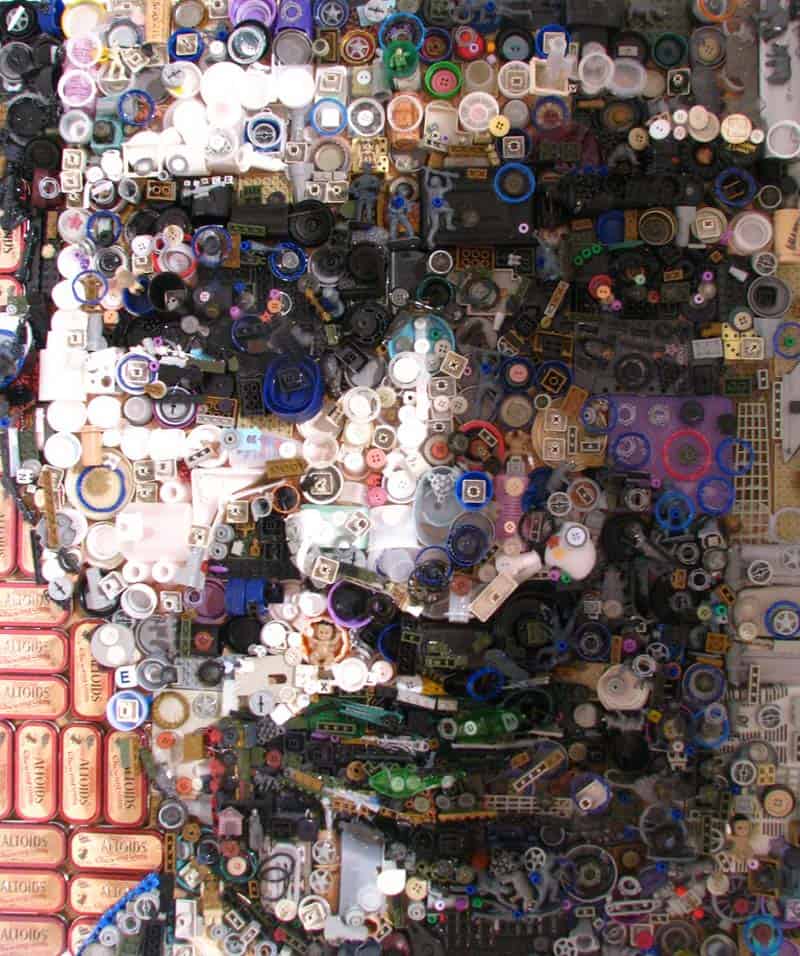 It is very important to me that I incorporate the actual objects into the art as opposed to a picture or rendition of it because it better expresses the intention of the artwork. I feel the junk is more powerful being present. It is an actual thing to be reckoned with that existed in this time and place and carries energy in and of itself." – Zac Freeman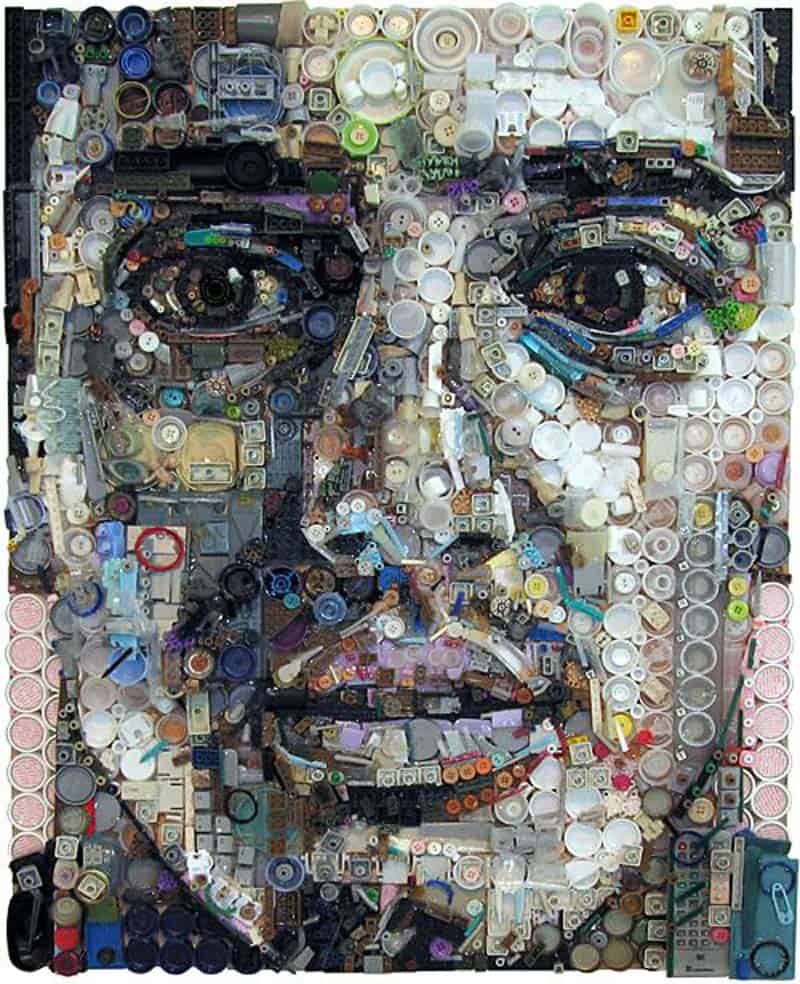 About Zac:
Freeman lives and works in Jacksonville, Florida, United States.
He graduated with a Degree in Fine Art from Jacksonville University, Florida in 1997.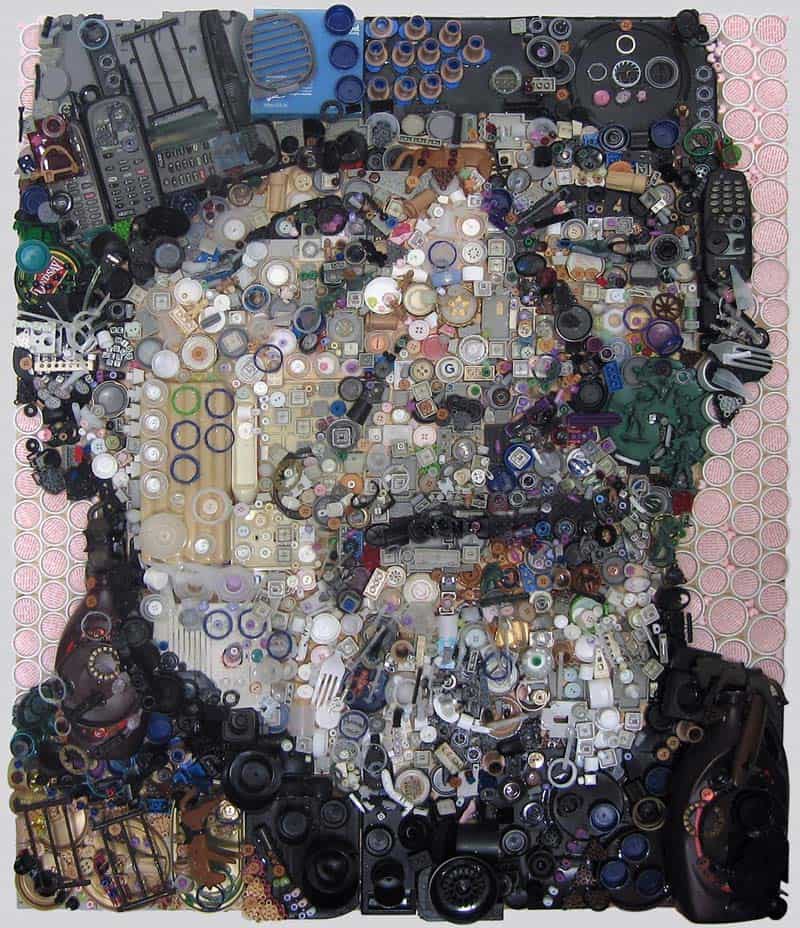 Meanwhile, his works have been on display in numerous museums, including the Jacksonville Museum of Contemporary Art, Miami Museum of Science and Space, and the Art Collection of The Regency Group in Florida. His pieces have also been commissioned for use in commercials. 
Image Source: https://www.woolffgallery.co.uk
U love Art. U can share it.
onarto.com is the leader and first art store dedicated to Thailand contemporary art, promoting more than 200 thai artists around the world. Answering to art collectors and artists, onarto now expand his activiy to promote Asian art and open its boundaries to creative designer, become a tool to connect creatives mind and art doers with art collectors and unique beauty lovers.