Artist Spotlight:
About Wei Dong, Chinese Artist:
Born in 1968 in Inner Mongolia, China, Wei Dong is a classic fine artist that blends a realist aesthetic with his love for the female body.
His works are reminiscent of the great renaissance works in their sense of shadowing and composition. Nevertheless, they are also thoroughly modern with the juxtaposition of traditional Asian motifs, controversial nudity and political symbols.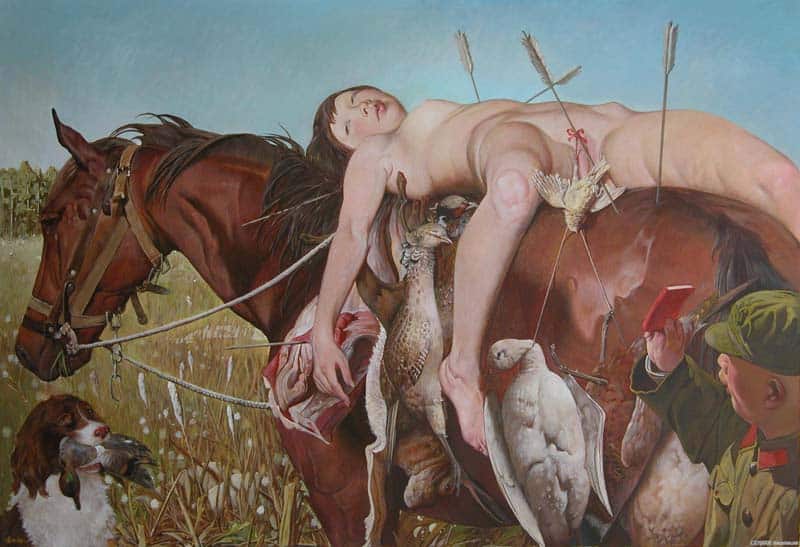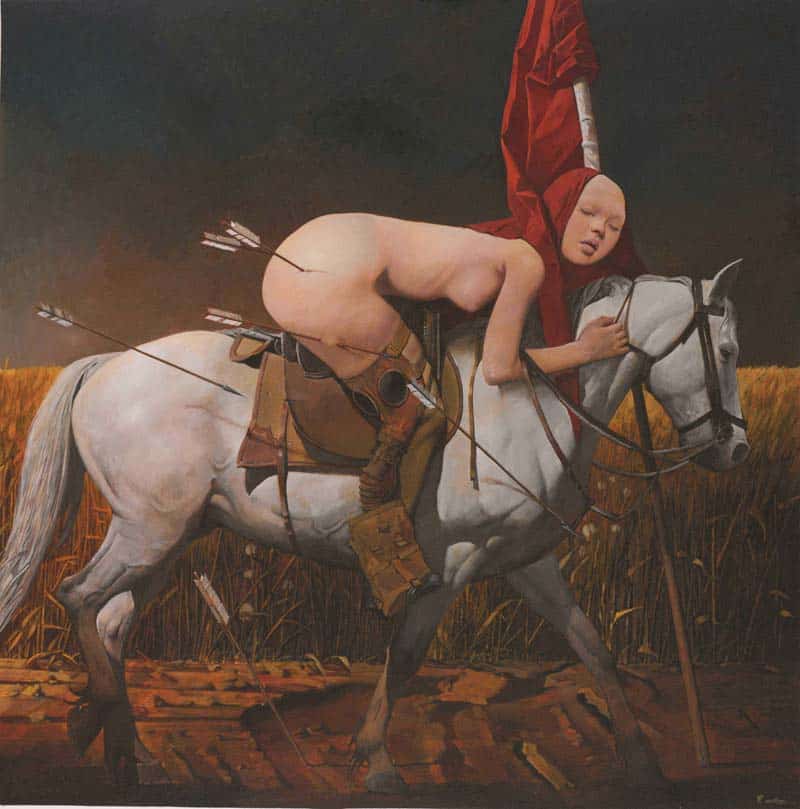 Wei Dong received his Bachelor of Fine Arts from the China's Capital Normal University in 1991. Following his graduation he moved to the United States, which allowed him to fully explore his preoccupations with sexual fantasies and erotic themes.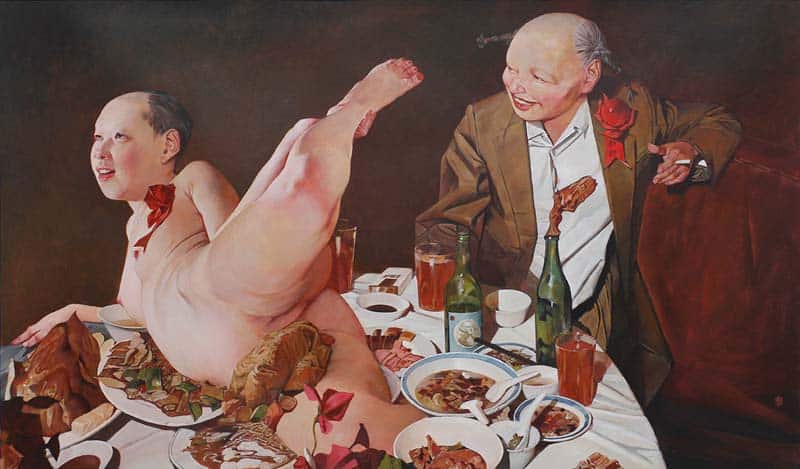 Wei's works are renowned for their technical brilliance in both acrylic and ink. He is also known for his trademark of blending both classical and modern images – Chinese and Western – alongside biting visual commentary.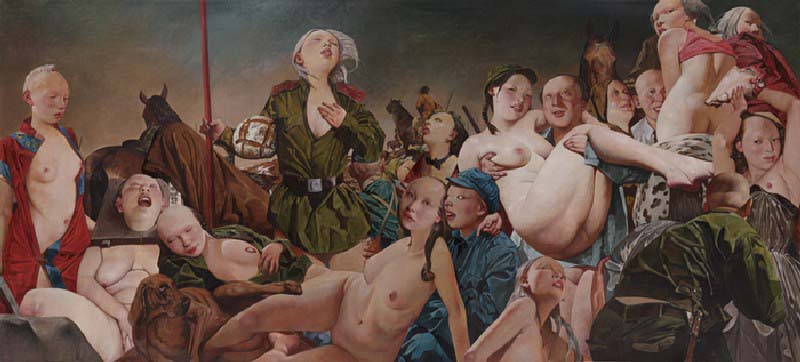 In His Own Words:
"I paint others' faces and bodies, but it's mostly a very personal experience… about my perception of other people, my own feelings. I even see myself in certain figures." – Wei Dong, Stux Gallery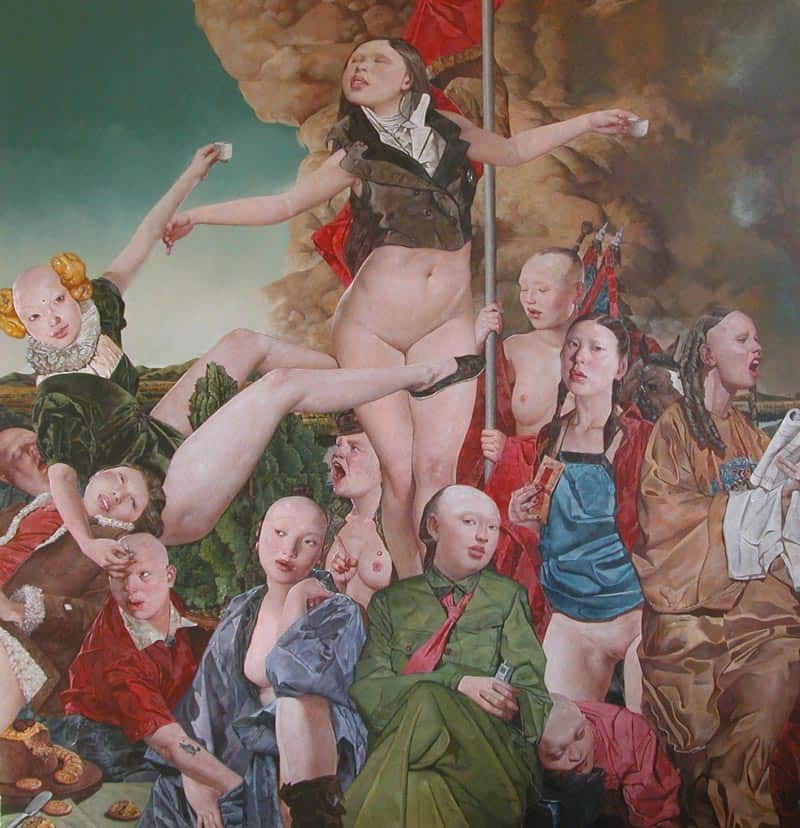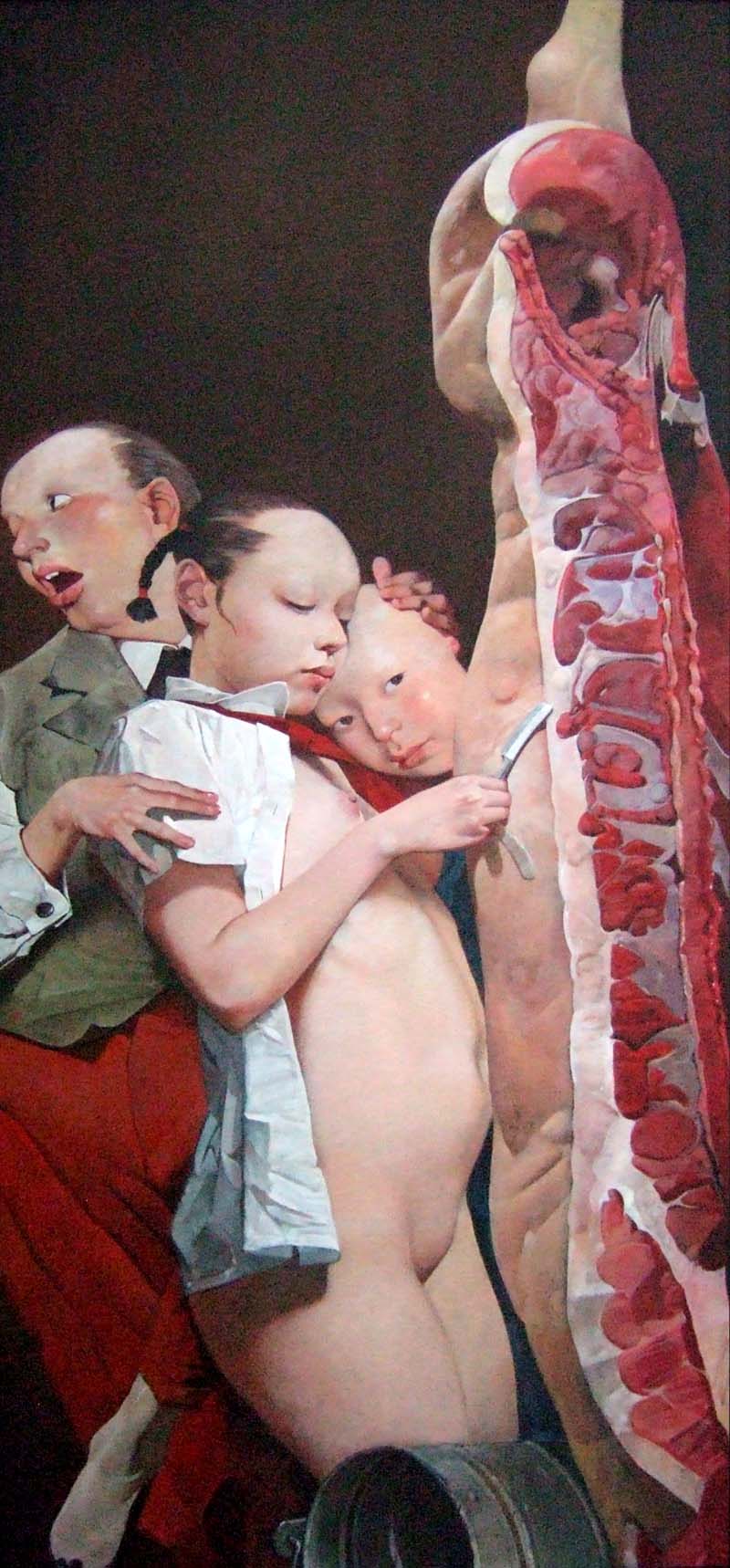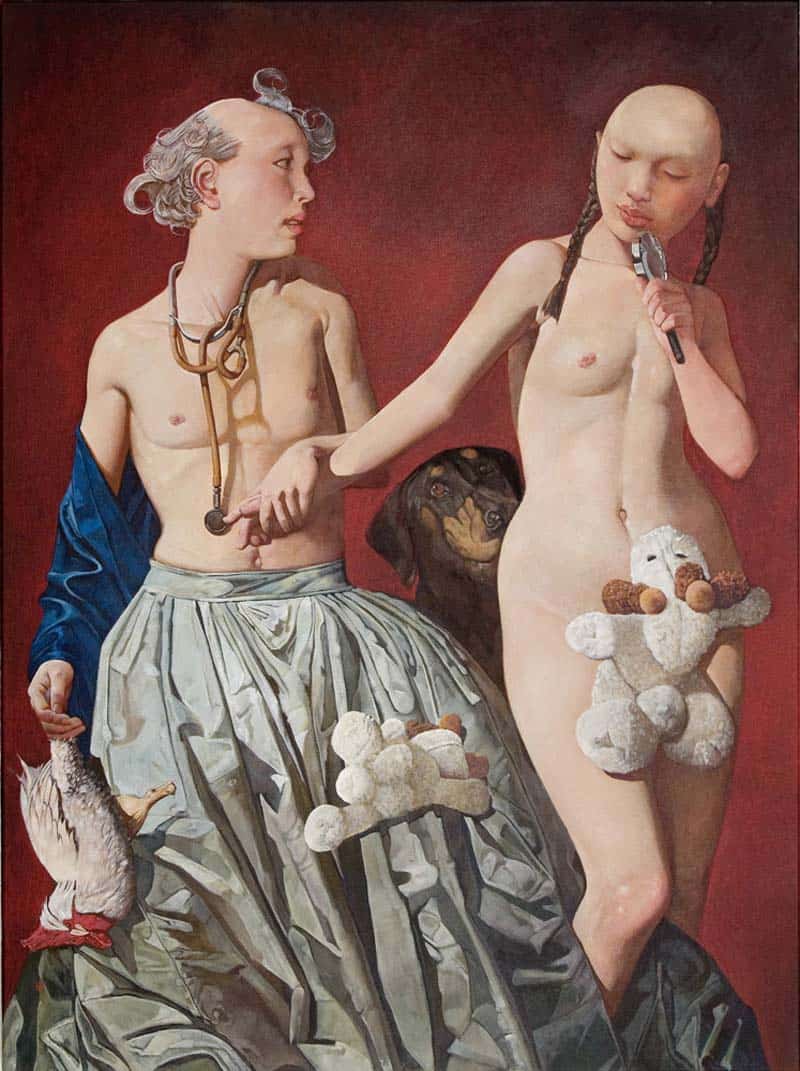 Education:
– BA, Department of Fine Arts, Capital Normal University, China – 1991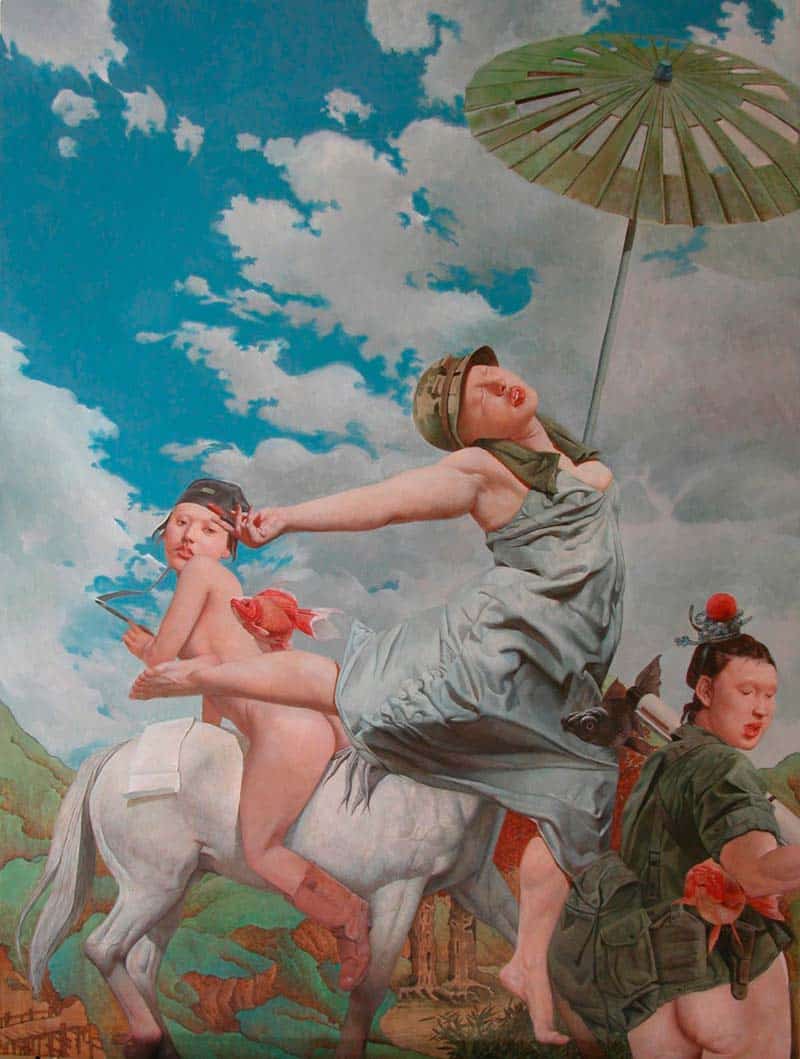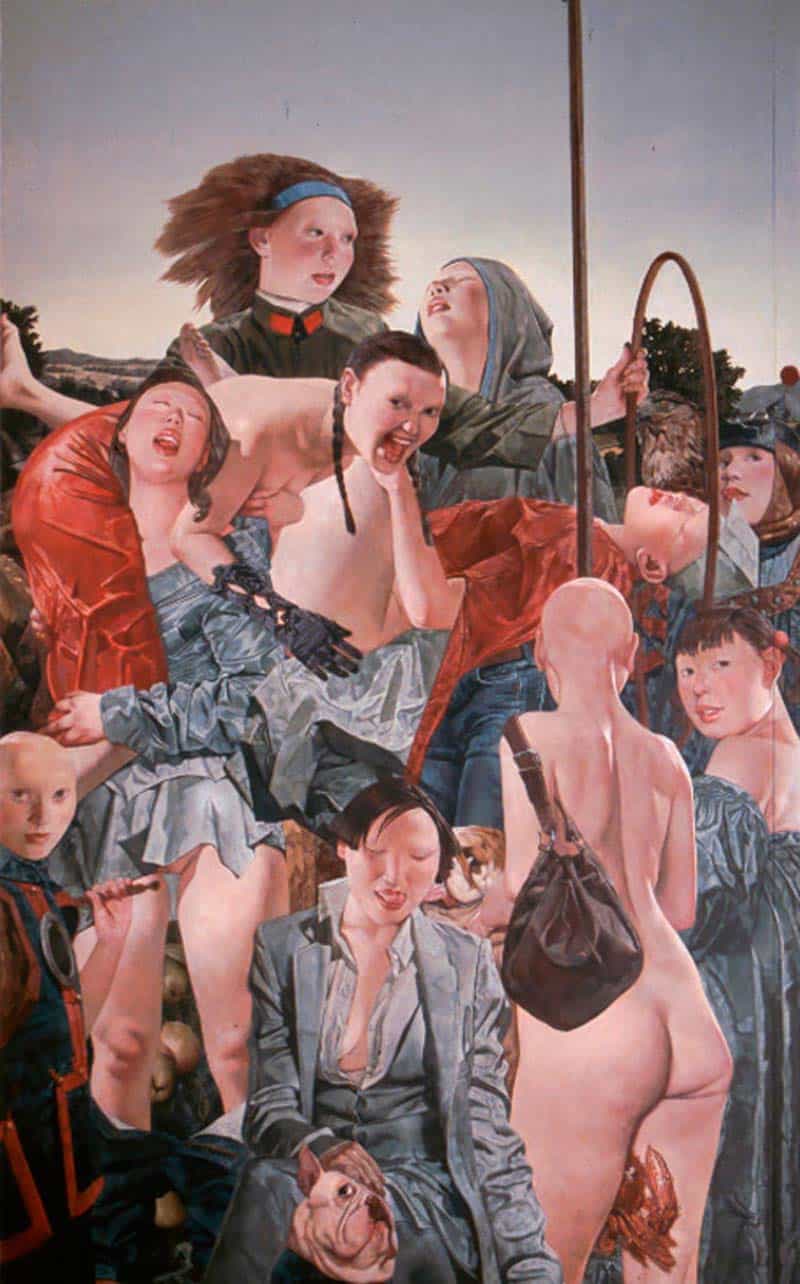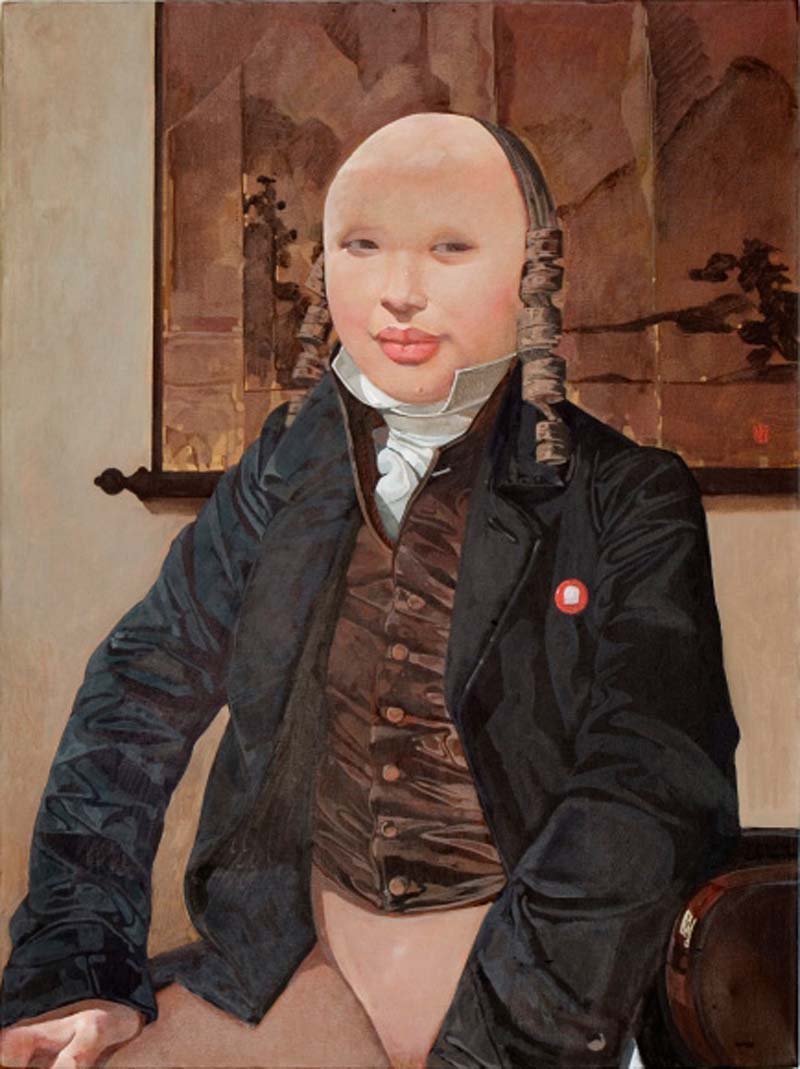 Museum Exhibitions:
Chinese Contemporary Gallery, London, UK
Oriental Foundation, Macau, China
National Contemporary Gallery, Beijing, China
Jack Tilton Gallery, New York
Ntional Museum of Contemporary Art, Seoul, Korea
Hanart TZ Gallery, Hong Kong
La Biennale de Issy, France
Plum Blossoms Gallery, Hong Kong
Estella Collection of Chinese Contemporary Art, Louisiana Museum of Modern Art, Humlebaek, Denmark
Arndt & Partner Gallery, Zurich, Switzerland
Lehman Maupin Gallery, New York
Gothenburg Art Museum, Gothenburg, Sweden
Sources: Juxtapoz, Stux Gallery, Artsy, Plum Blossoms