Artist Spotlight: Tim Okamura
About the Artist:
Tim Okamura (b. 1958 in Edmonton, Canada) is a contemporary painter known for depicting African-Americans and minorities in an urban setting, in a style that blends realism and graffiti.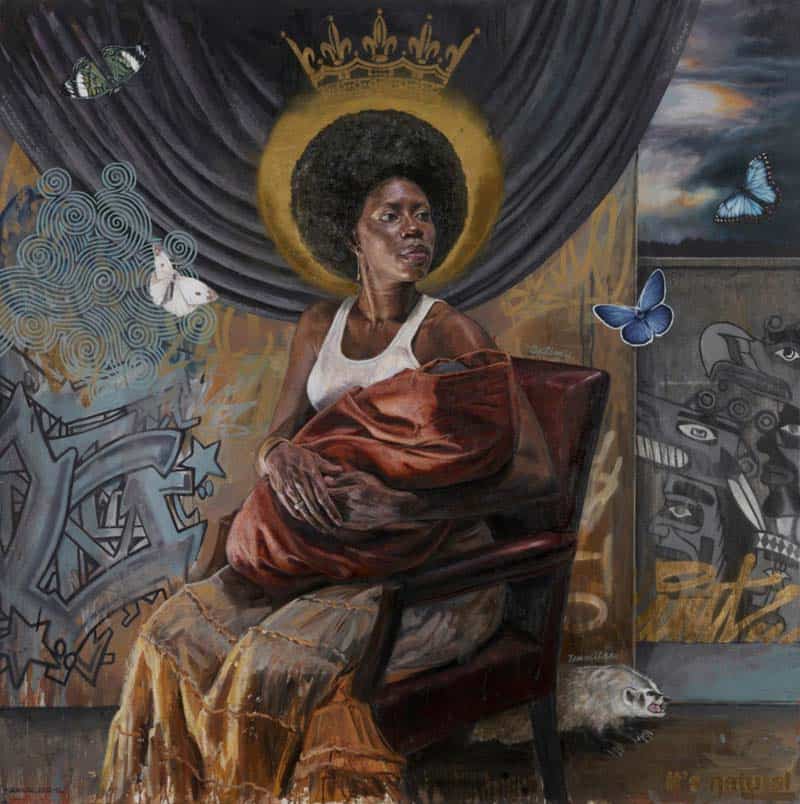 A well-respected and famous artist, his works have been commissioned by celebrities and icons, featured in major films and at the National Portrait Gallery in London. He was one of several artists shortlisted by the Royal Surveyor of the Queen's Picture Collection in 2006 to create a portrait of Queen Elizabeth.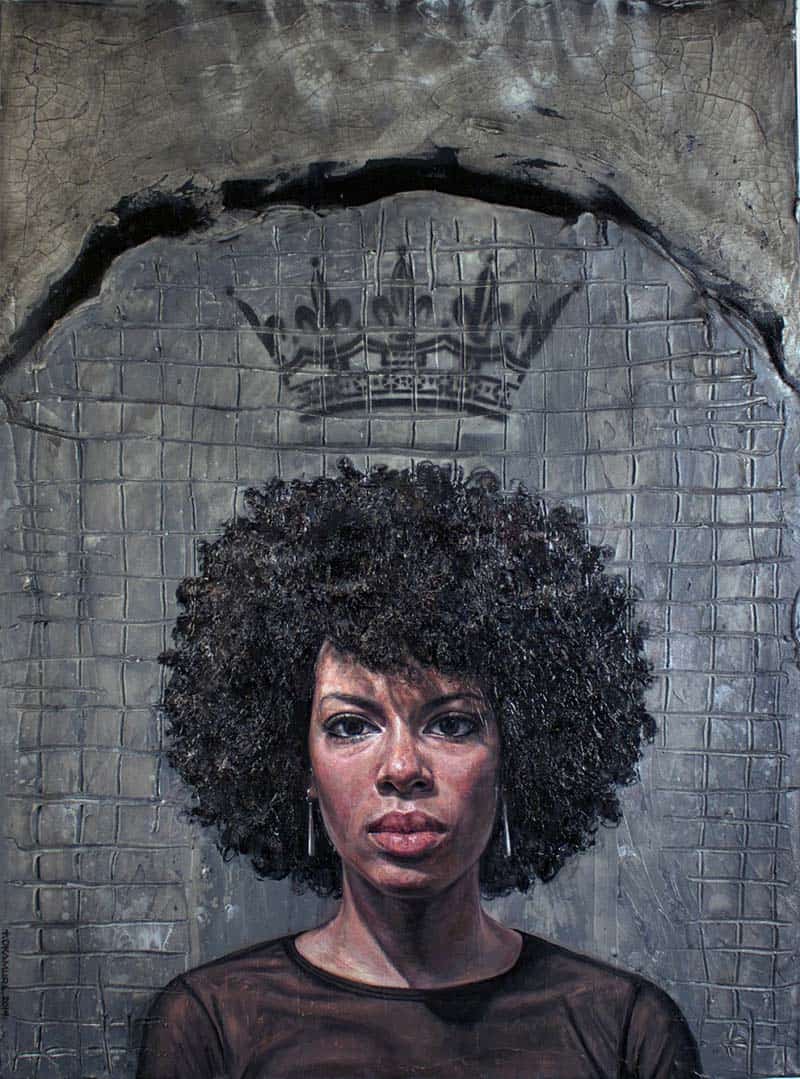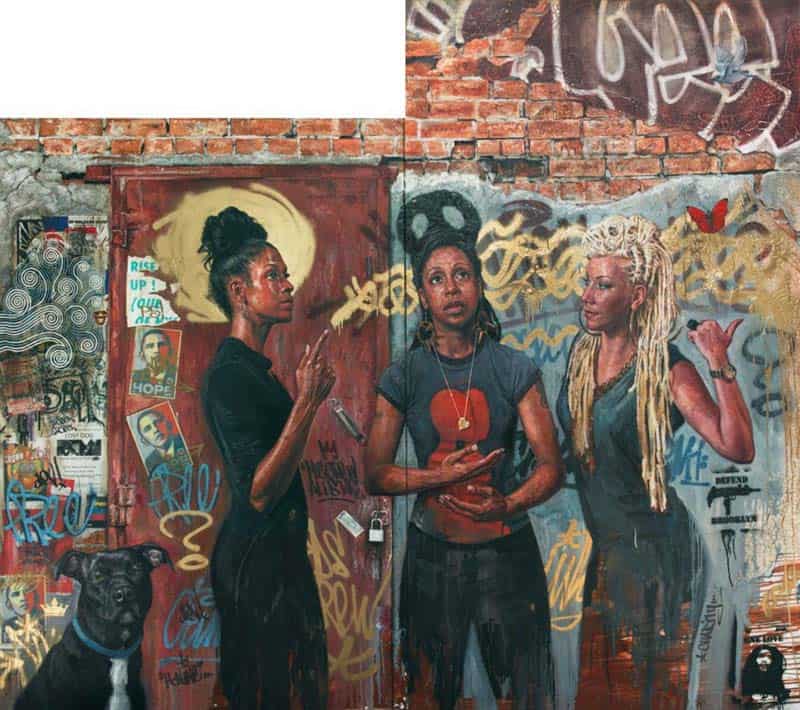 Asides from his influences of hip-hop and urban life, Okamura samples art history and mythology through his techniques that mix classical oil painting with the improvisation of graffiti.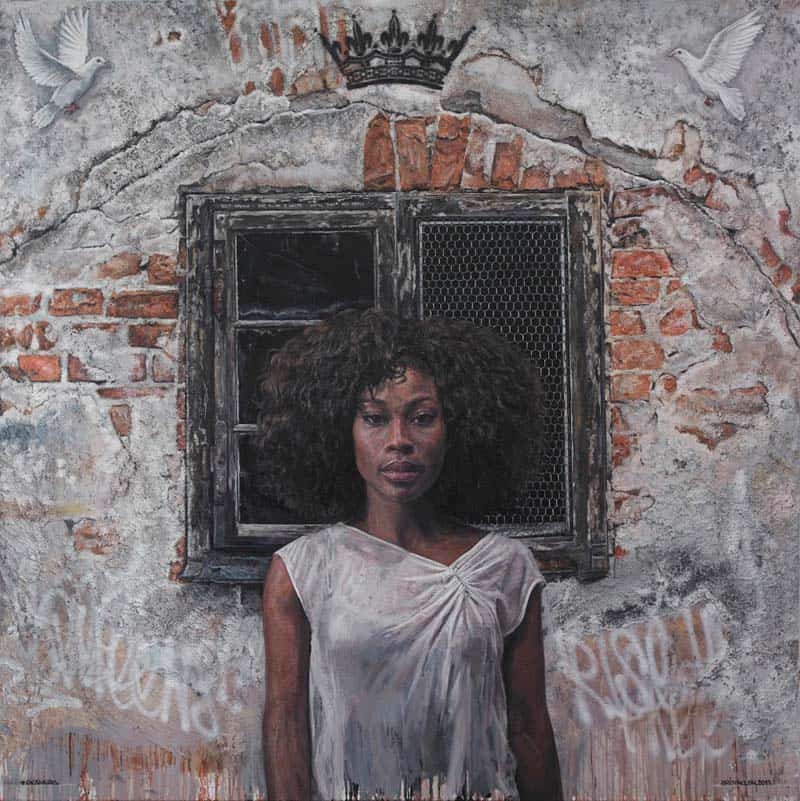 Okamura's works act as a form of story-telling through his creation of a visual language that juxtaposes the ideals of street art with classic academic art.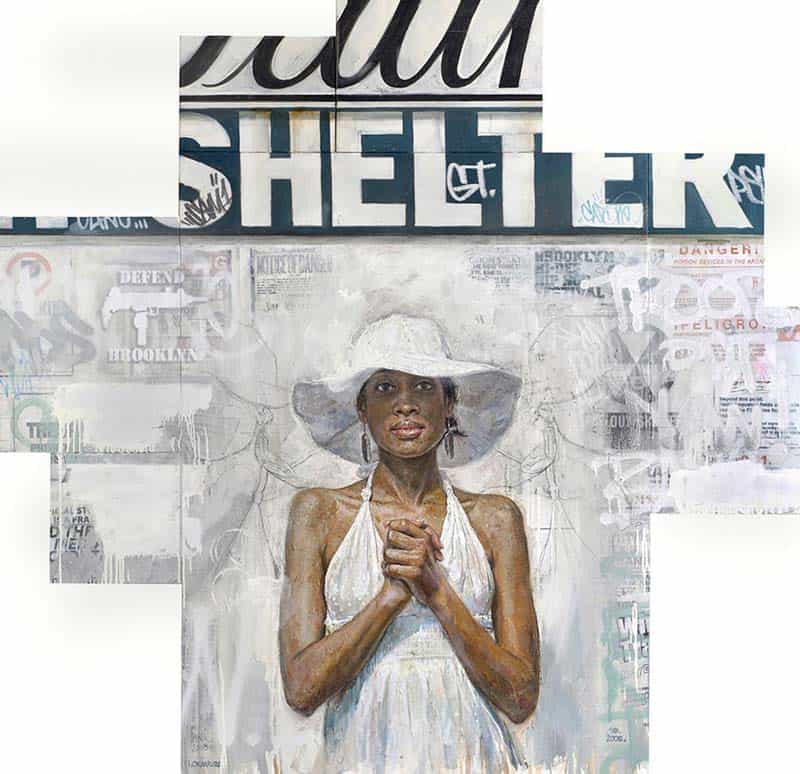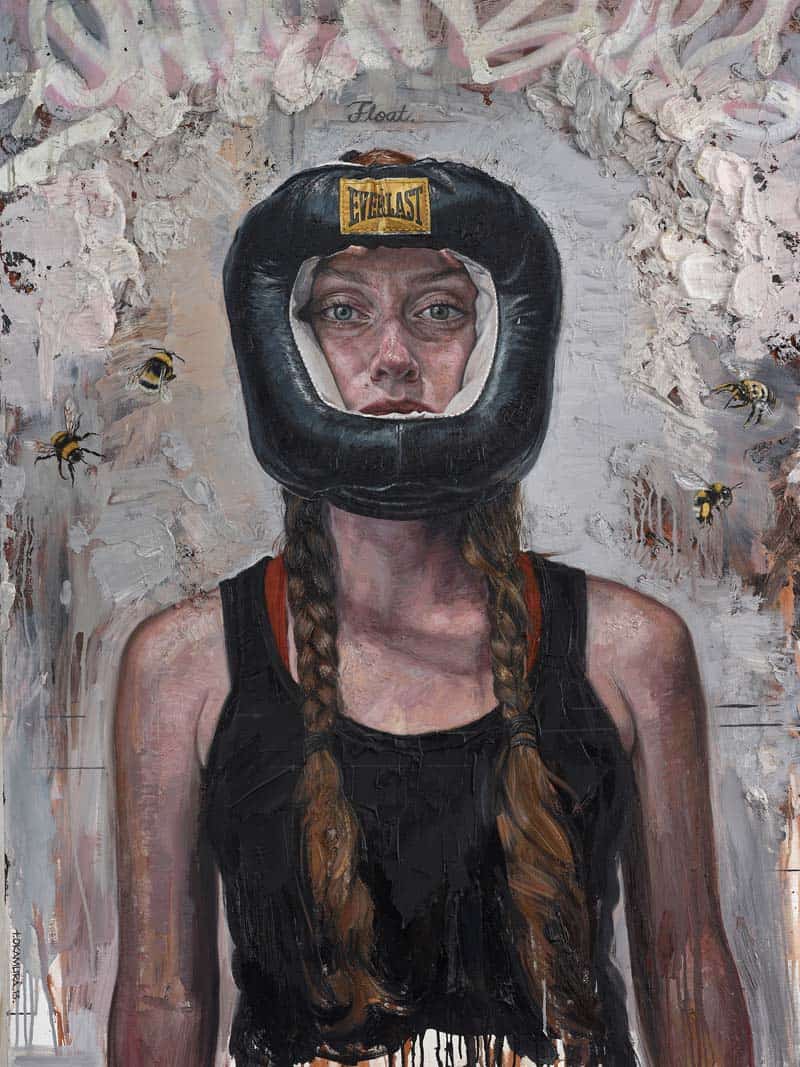 In His Own Words:
"You're known for your paintings of African American women. You're half-Japanese, half-Caucasian and you grew up in Canada. Many of your paintings celebrate the New York street scene. How did this juxtaposition come about?
I painted my way through many different subjects, including my hip-hop heroes; I did self-portraits, or portraits of mostly male friends–whoever was around really–before eventually becoming focused on the idea of portraying women, which I had always found to be more challenging to depict. In particular, I found myself drawn towards the character and narratives of African American and other women who were being defined as "visible minorities," a label I always regarded with some disdain, and that I wanted to address head-on in some way." – Tim Okamura in an interview for SVA Close Up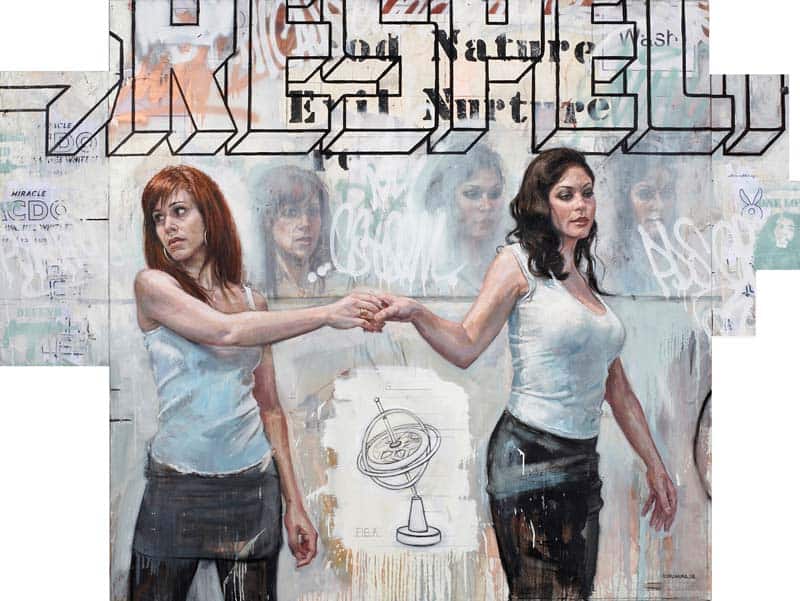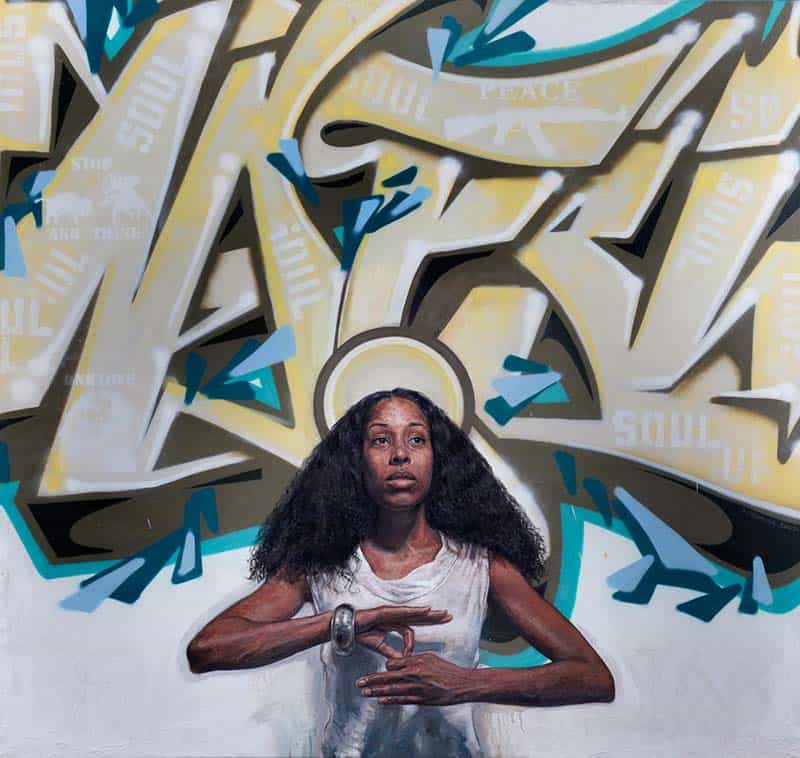 Education:
– BFA with Dinstinction, Alberta College of Art and Design in Calgary, Canada
– MFA in Illustration as Visual Journalism, School of Visual Arts, New York, NY – 1993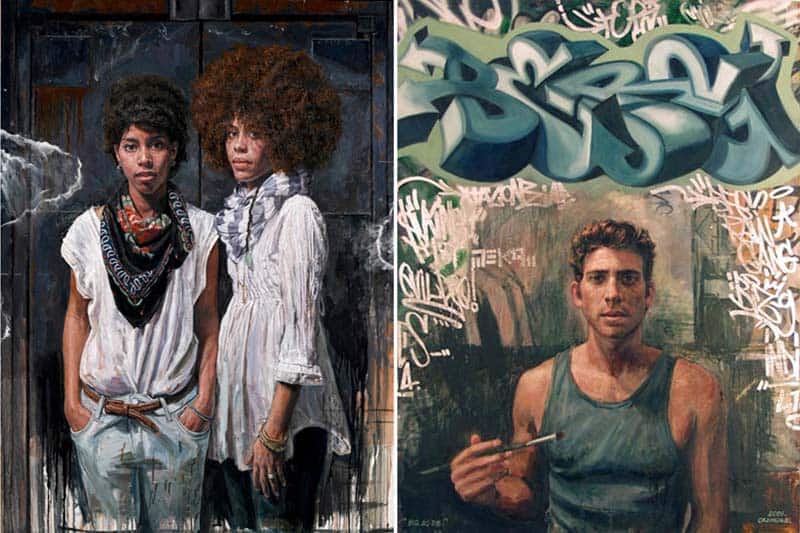 Awards:
– 2004 Fellowship in Painting, New York Foundation for the Art
– 2004 Lily Auchincloss Foundation: NYFA Chosen Fellow in Painting
– 2004 New York Foundation for the Arts: Fellowship in Painting
– 1991 Alberta College of Art Board of Governors Award
– 1988-90 Louise McKinney Post-Secondary Scholarship
– 1989 Henry Clinton Memorial Scholarship for Achievement in Visual Arts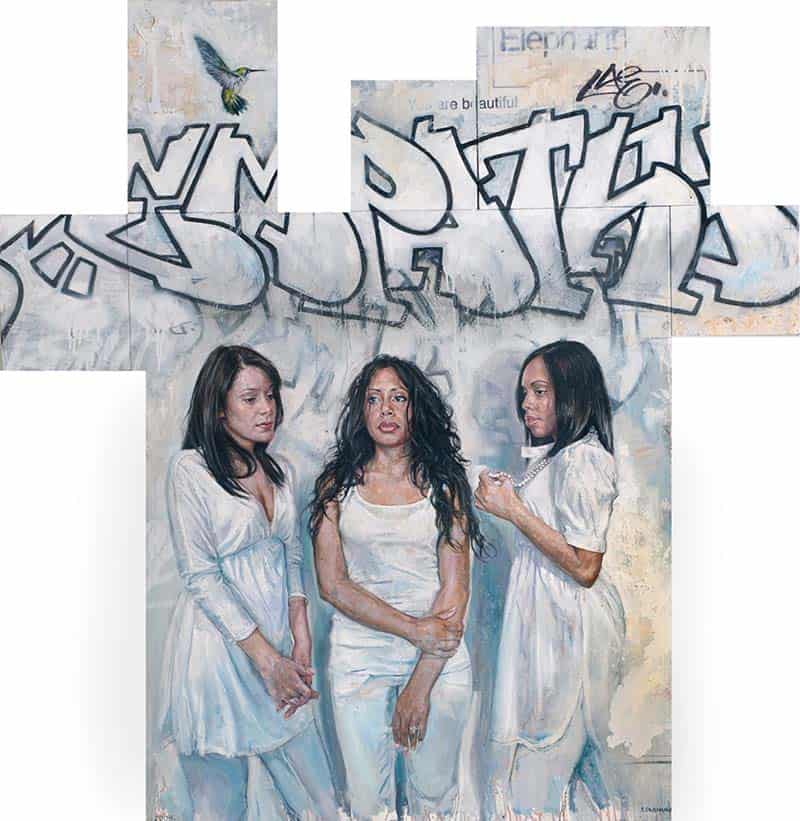 Selected Exhibitions:
– 2014 Begin Transmission, Lyons Wier Gallery, New York, NY
– 2013 Depicted/Connected, The Joan Hisaoka Healing Arts Gallery, Washington, D.C.
– 2013 This Story Has Not Yet Been Told… The Work of Tim Okamura, R
Sources: Tim Okamura, Douglas Udell Gallery