Tida Wei's The Art of Giving exhibition at Veganerie Concept
Dedicate and paint for our beloved, His Majesty King Bhumibol Adulyadej. The Art of Giving exhibition at Veganerie Concept by Tida on Octpber 2016, 21 - 27.
Last modification :
September 28, 2017

Dedicate to, and paint for our beloved, His Majesty King Bhumibol Adulyadej.
All proceeds from this Art Exhibition will go to the Open the Light Within project by Divine Bliss International to find land of 300-400 acres, build meditation centre and schools that embody a complete agricultural system to grow our own organic fruits and vegetables, teach yoga, meditation, and kindness
Tida Wei's The Art of Giving exhibition
About the event
Art Exhibition "The Art of Giving exhibition" at Veganerie Concept This is an exhibition to raise funds for an ashram of light where people from all walks of life, all religions can come to and experience the light within themselves, find peace of mind, eat nutritious food, and a holistic school that teaches children how to live positively and experience education without modern day pressure and expectations, eat the right, clean & nutritious food, and find purpose in their life. This project is called the Open the Light Within by Divine Bliss International, and we're raising funds for 100s of acres of land to build a place for everyone to come and find peace of mind both in Asia and the USA. 
Details about the event
Where: Veganerie Concept, between Emporium and Benjasiri Park, Bangkok
When: 21th – 27th October 2016

About Tida:
Tida is a Taiwanese, born in Thailand, artist who got inspiration for her paintings by love for nature and landscape. Her works based on impressionism style, Got particularly influence from works of Vincent Van Gogh, Cortes and Monet. She has been painting and start her private collection of painting since the age of  8. She currently has been ordained a minister and priest at an ashram in Florida.
Artist Full Name: Tida Wei
Nickname: Tida
Country of Origin: Thailand/Taiwan
Date of Birth: 20 May 1989
Occupation: Minister in Service of God / Priest
City/Neighborhood: Bangkok, Pattanakarn & Clearwater, Florida
Medium: Acrylic
Artistic Influences: Impressionism
Exhibition of Artworks: Private, Commission-based
Preview of the previous works by Tida Wei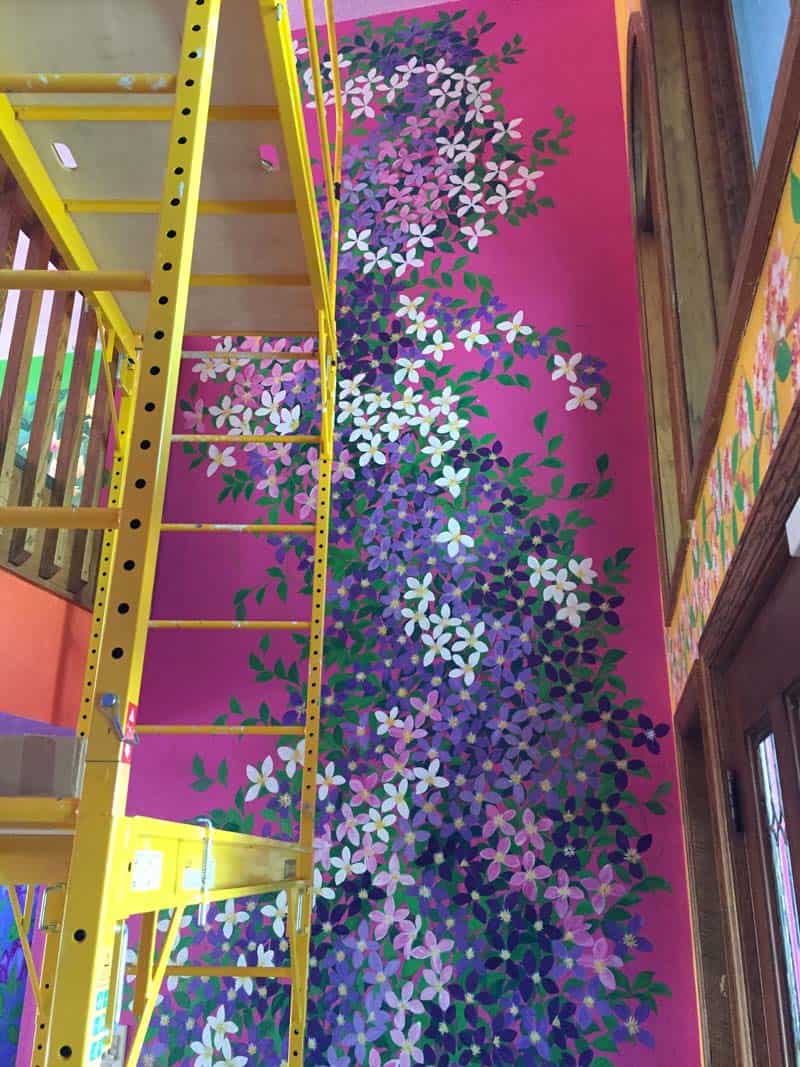 Her event will exhibit until 27th October 2016. If you would like to meet and support her and help the fund raising reach the goal, do not miss the event as her interview with Onarto will be published soon.
Contact us
If you would like to submit your event please sent the details of your event to [email protected].
U love Art. U can share it.
onarto.com is the leader and first art store dedicated to Thailand contemporary art, promoting more than 200 thai artists around the world. Answering to art collectors and artists, onarto now expand his activiy to promote Asian art and open its boundaries to creative designer, become a tool to connect creatives mind and art doers with art collectors and unique beauty lovers.