Artist Spotlight : Agostino Arrivabene
Agostino Arrivabene (born 1967) is a visionary yet secluded artist who continues to produce outstanding surrealist works from his seventeenth-century house located just outside Milan, Italy.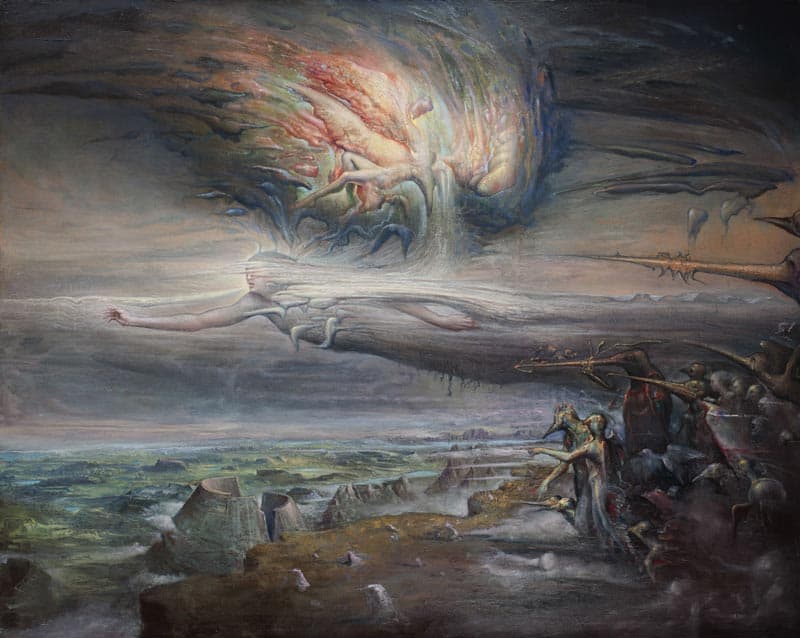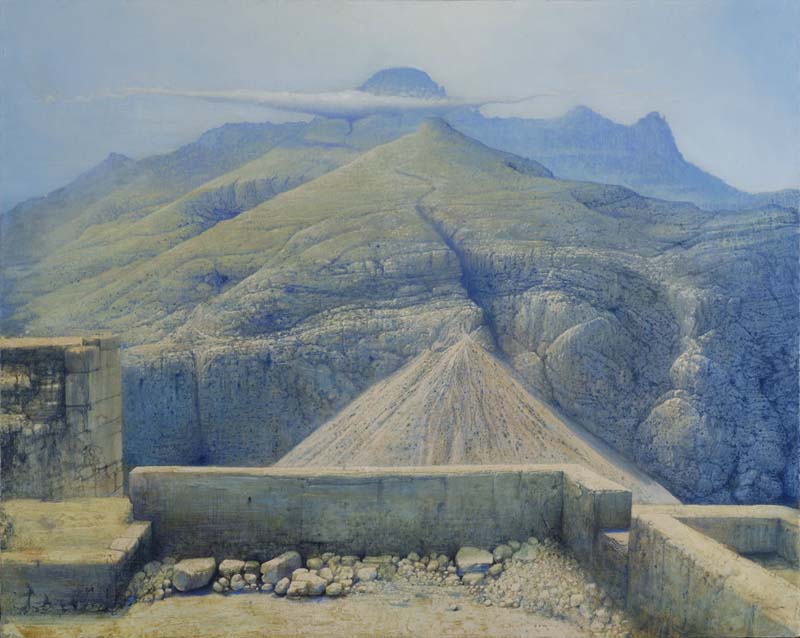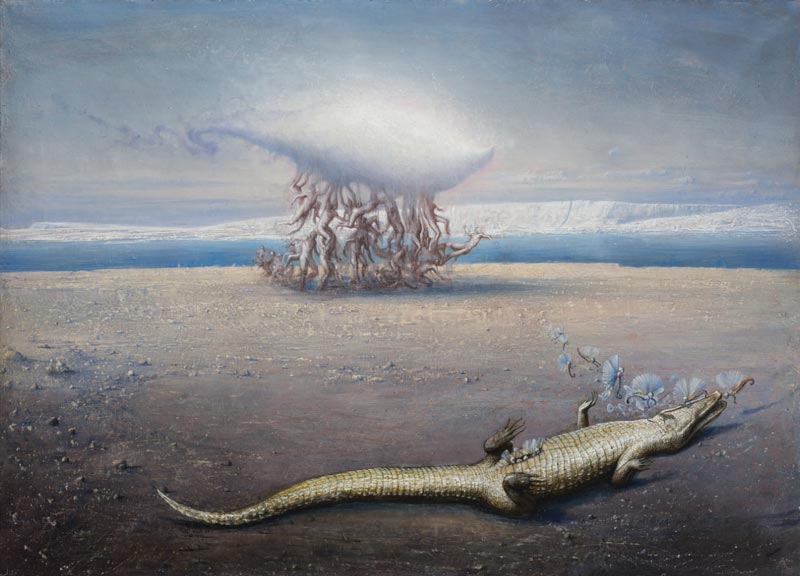 His masterful paintings operate in a realm that has no time, boundaries or laws of physics, creating a sort of 'room of curiosities' that gives the viewer a taste of bizarre and extraordinary foreign worlds.
About Agostino Arrivabene :
Agostino Arrivabene was born in 1967 and lives and works in a rural farmhouse in Gradella di Pandino (CR), near Milan, Italy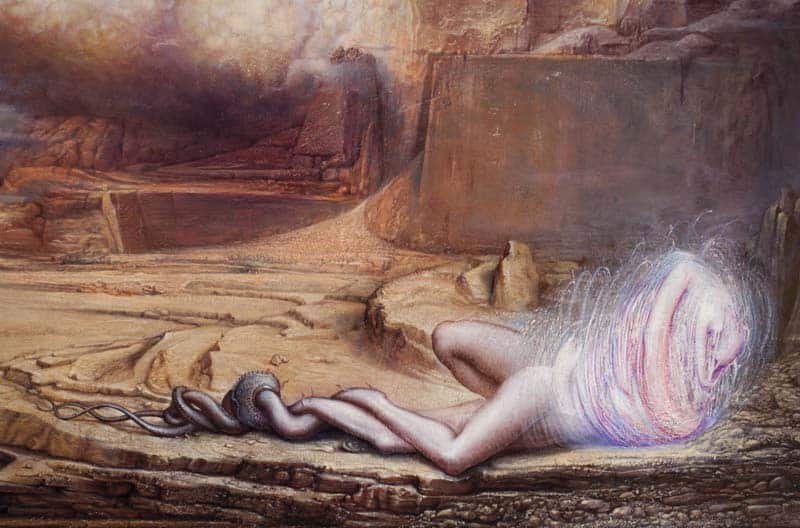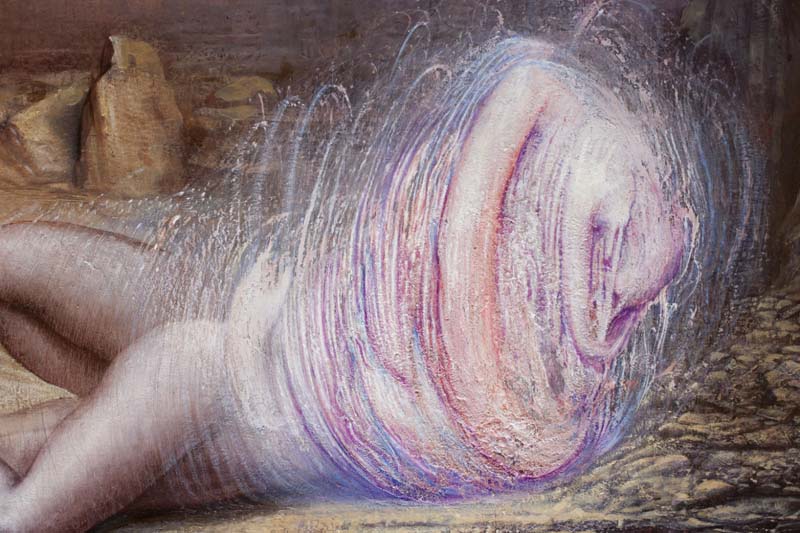 His works feature landscapes, portraits and large paintings that are often allegorical, surreal or apocalyptic themed.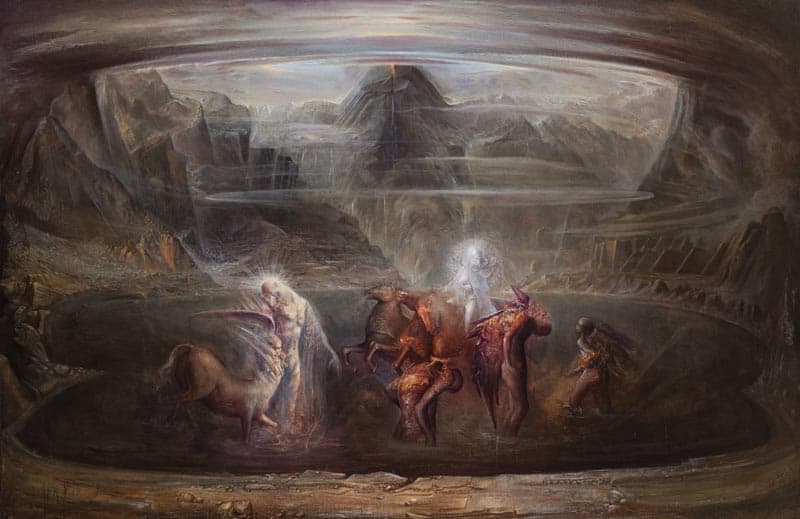 Some of Agostino's influences and inspirations include French Symbolist painter, Gustave Moreau, and Norwegian figurative painter, Odd Nerdrum.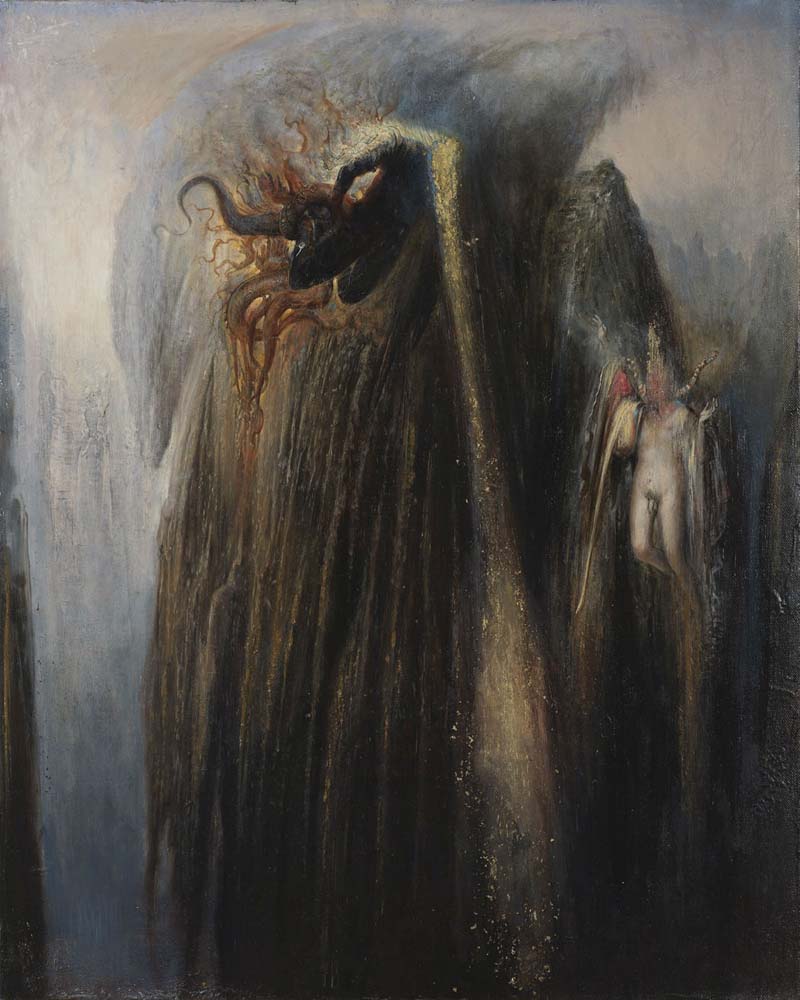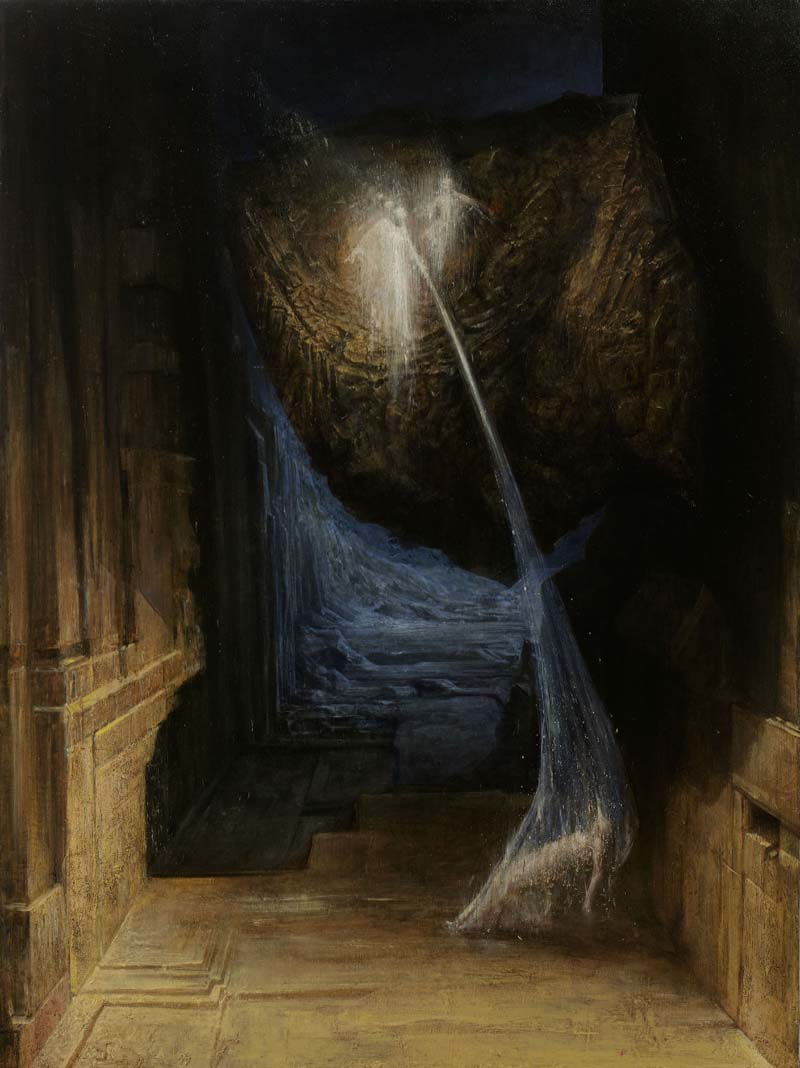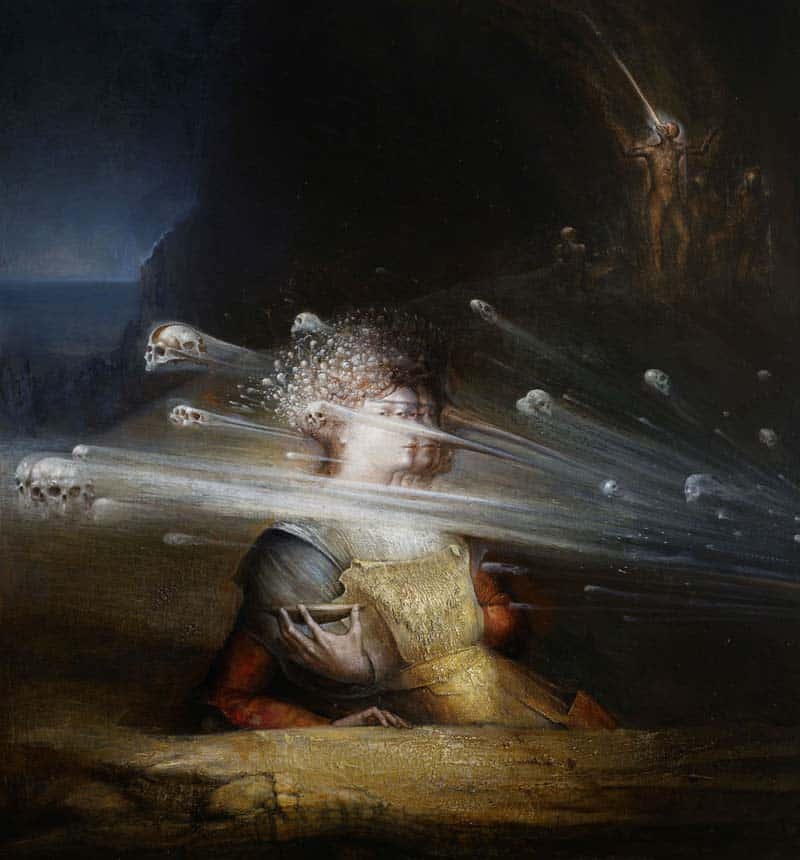 In His Own Words:
I have seen you describe your work as 'wunderkammern' or 'rooms of curiosities.' This metaphor implies that you are, in some ways, an explorer venturing into unknown lands and returning with trophies or images from uncharted territories, in this case, of the mind. If this is so, what is your thinking about these fragments, these images, that you return with?
"The excavation work of my mind into my dark inner world is comparable to the journey of Persephone in Hades, or equally Orpheus' journey into the underworld.
They are travel rituals, Orphic or Eleusinian in their urgent desire to steal from the dark world flashes of truth, the glimpses of which are the keys to a parallel realm that must reveal the interior world through an accumulation of images or a babel of languages, the very mystery, just as eagerly sought by ancient civilizations….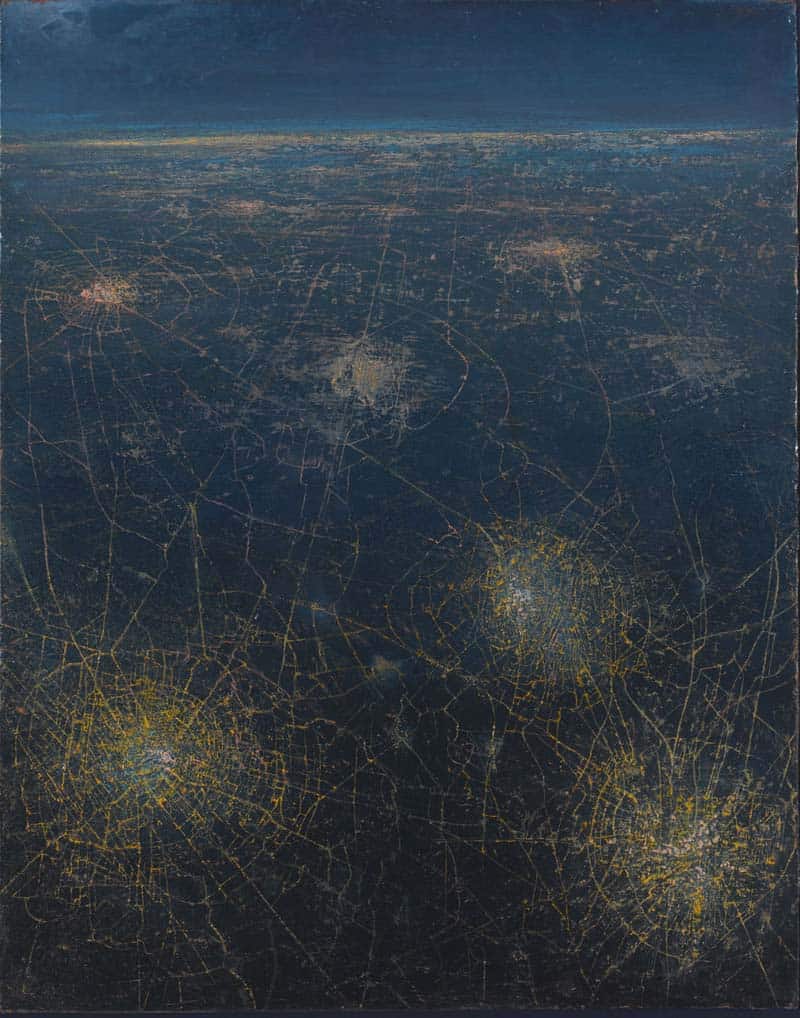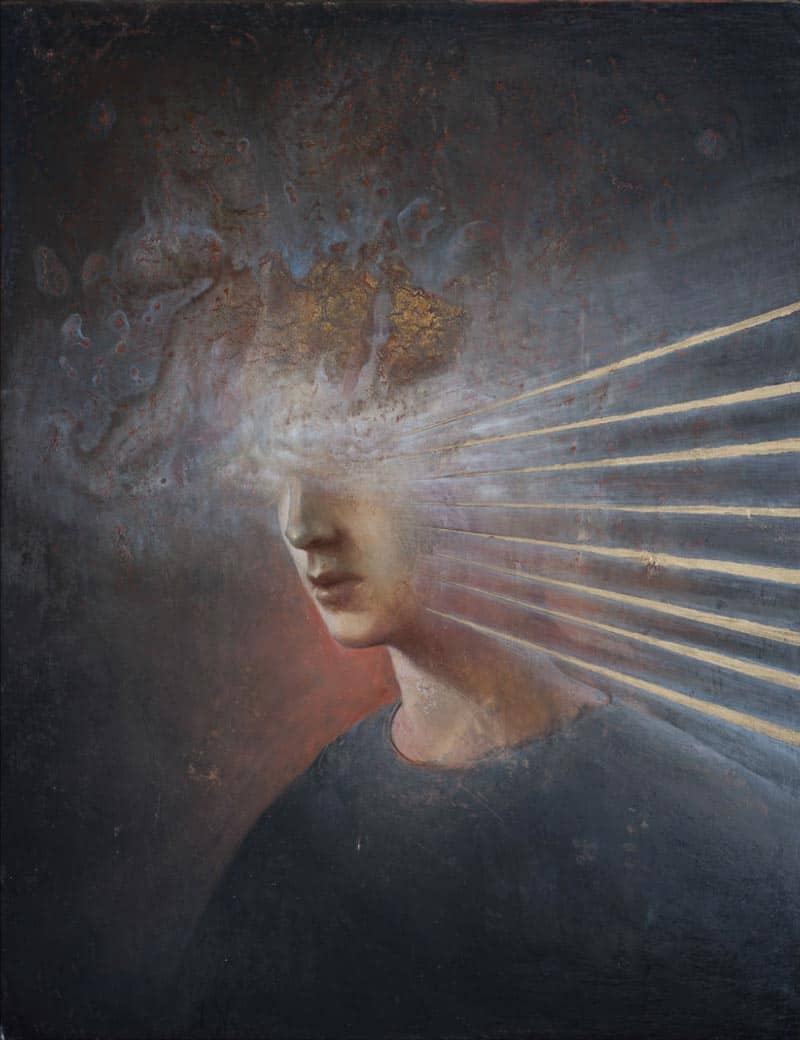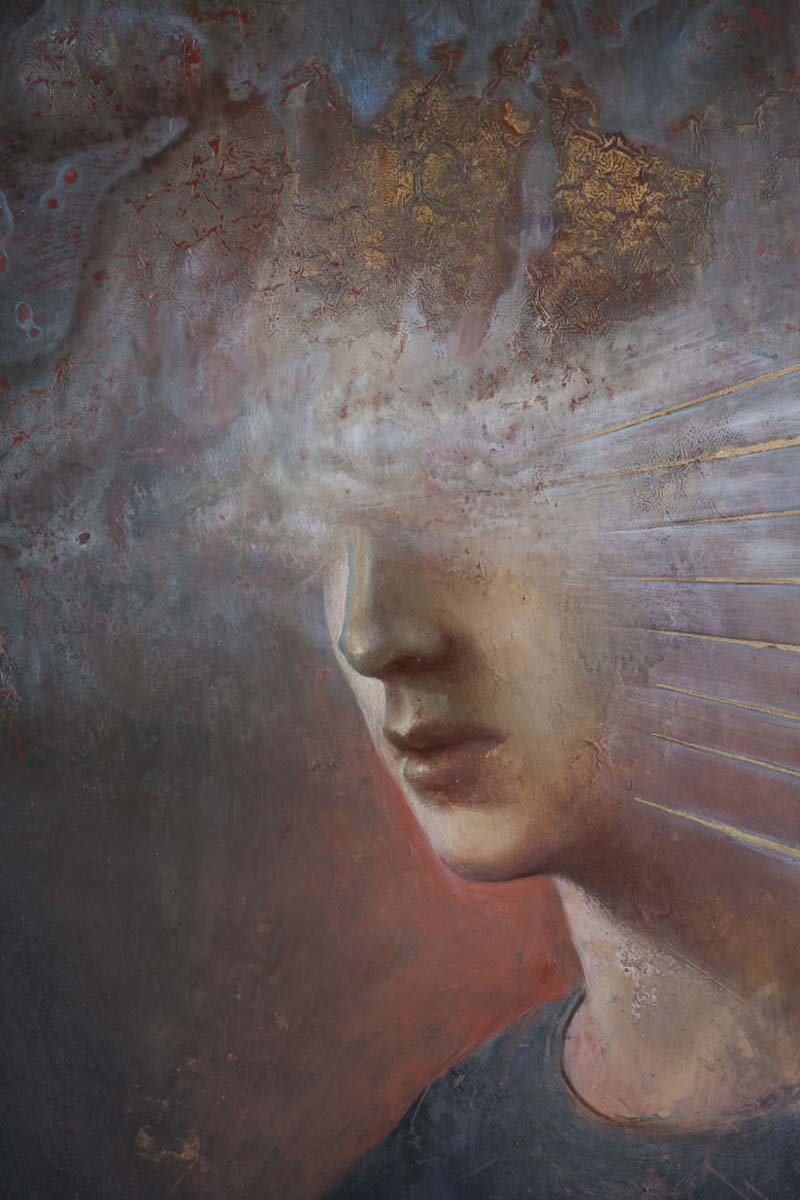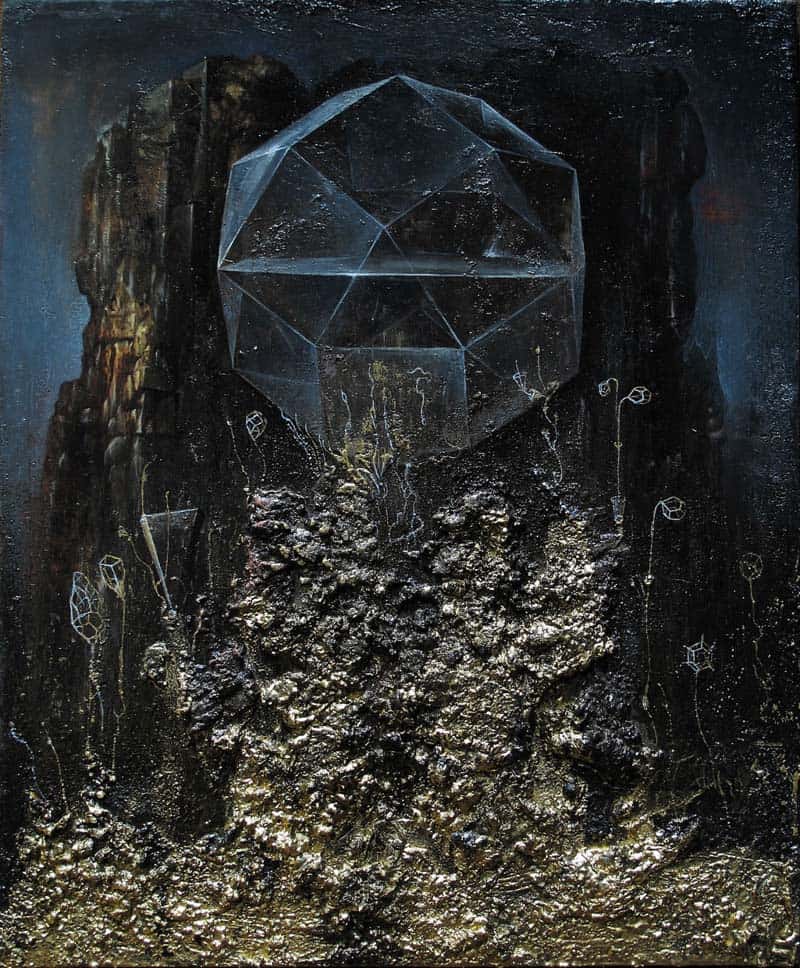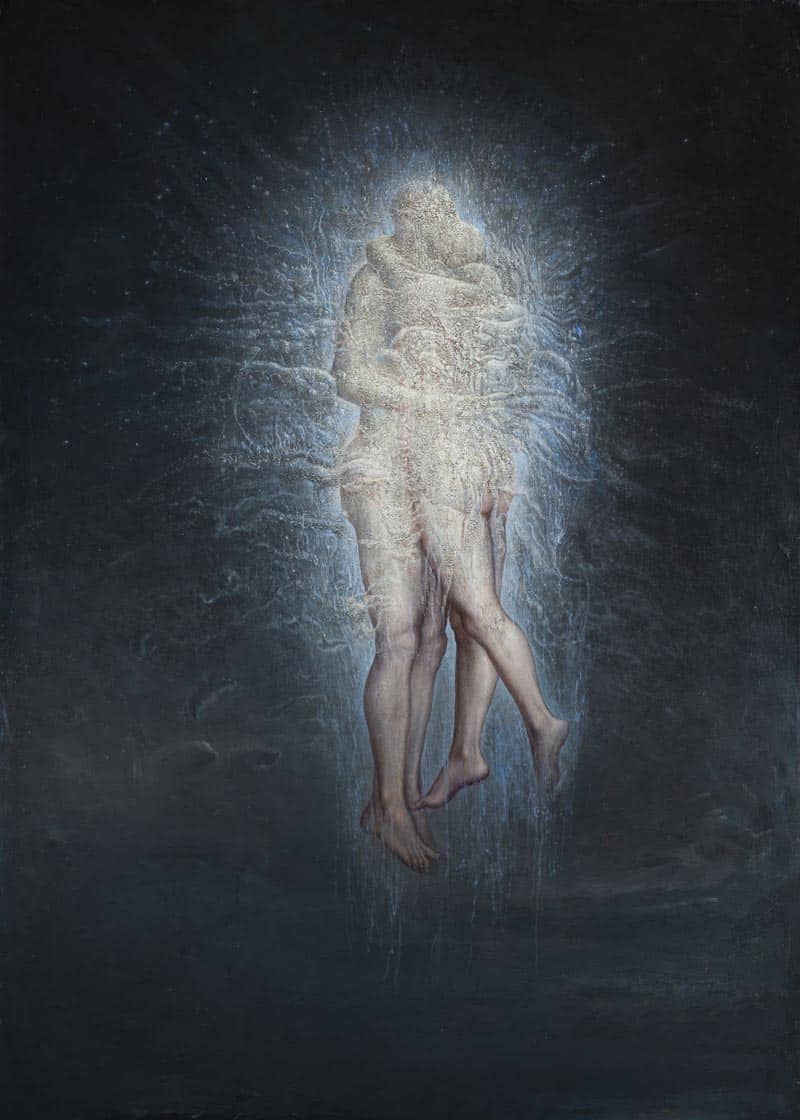 My dream is to steal the royal crowns of Persephone and Hades, to bring them to men back on earth to help them understand the centrifugal mystery of life in regards to death, and death that gives rise to life. It is one of my greatest desires to give to the world such royal emblems; to deprive the ancient gods of their symbolic power." – Agostino Arrivabene 
(Interview by Katie Lavers – weirdfictionreview)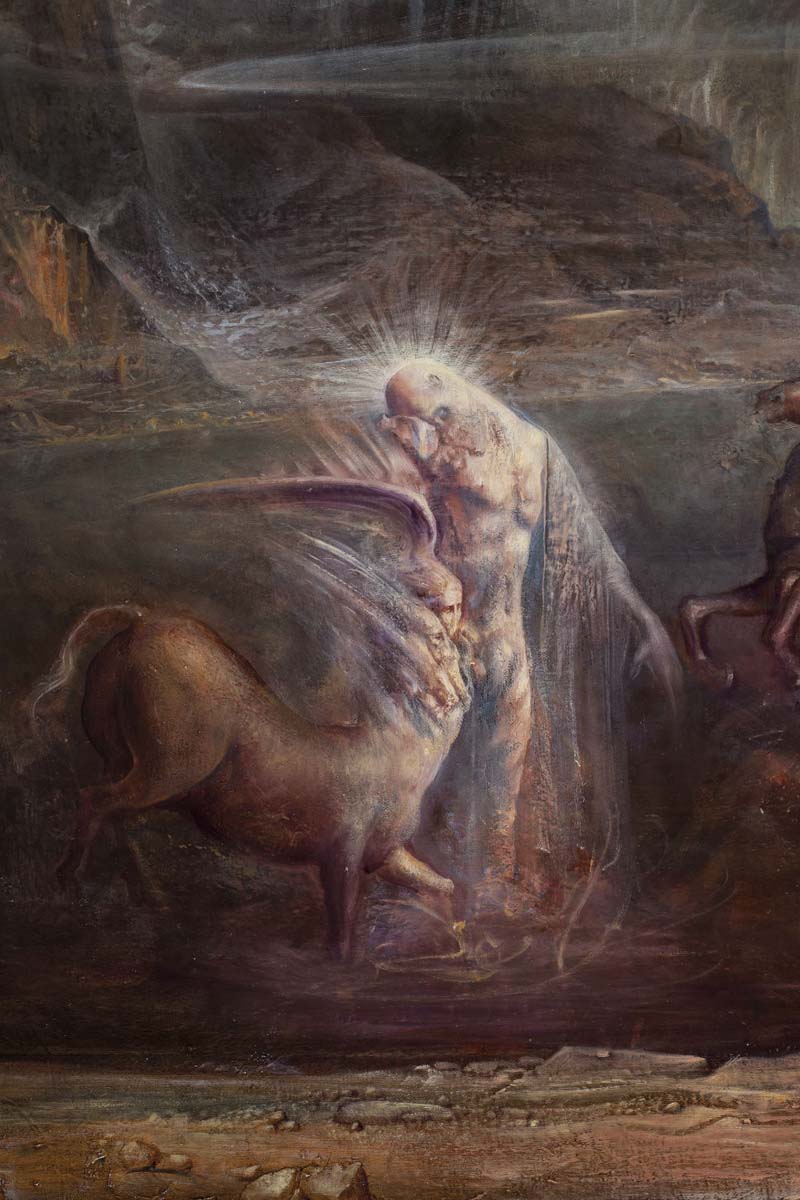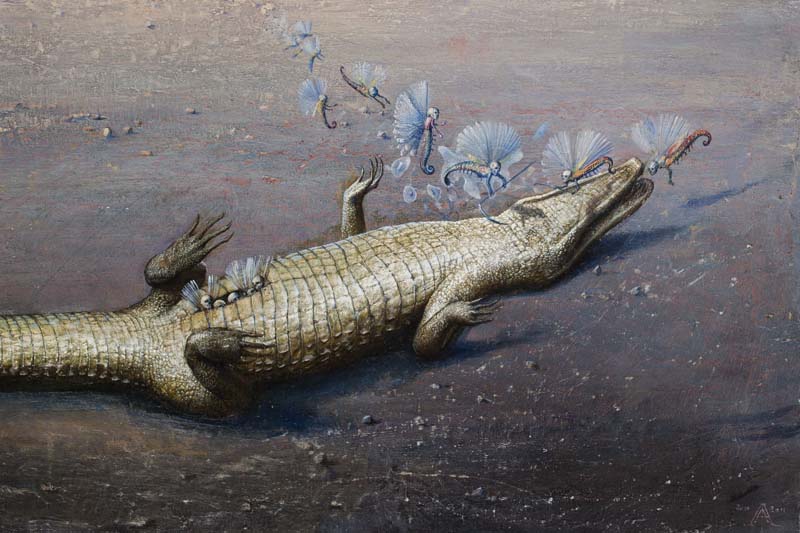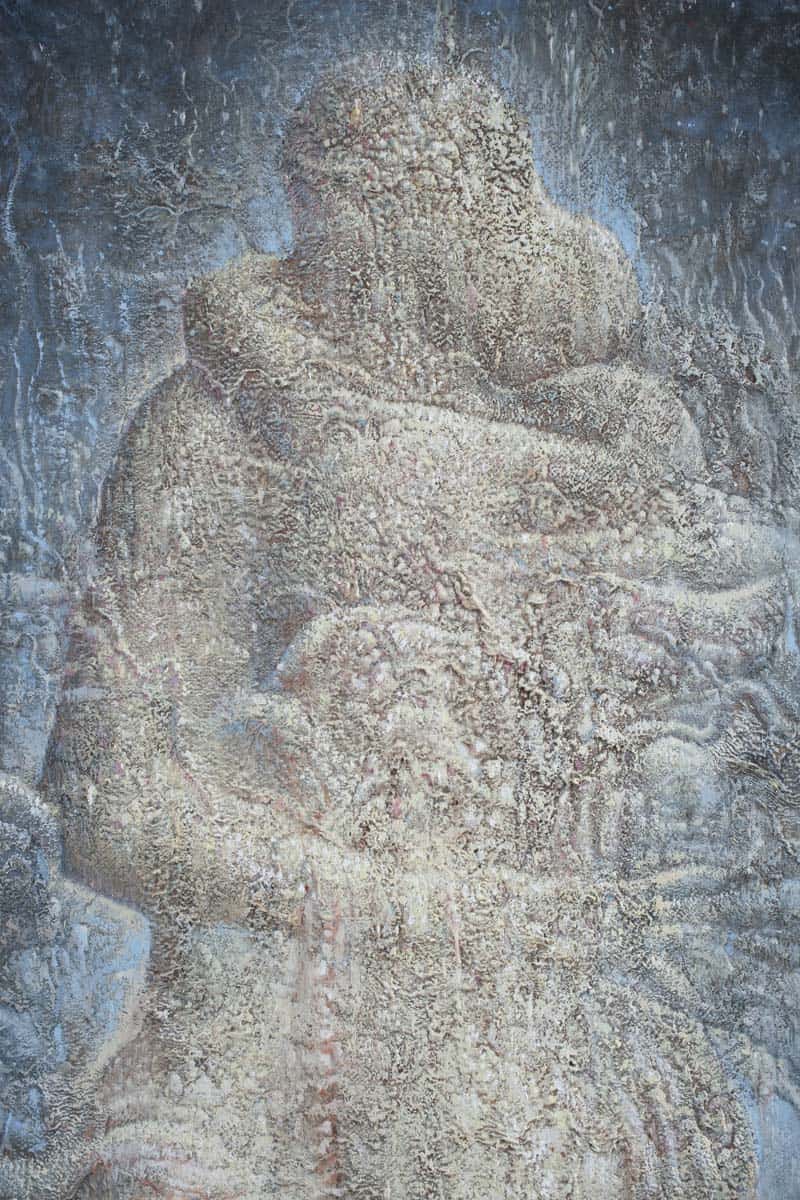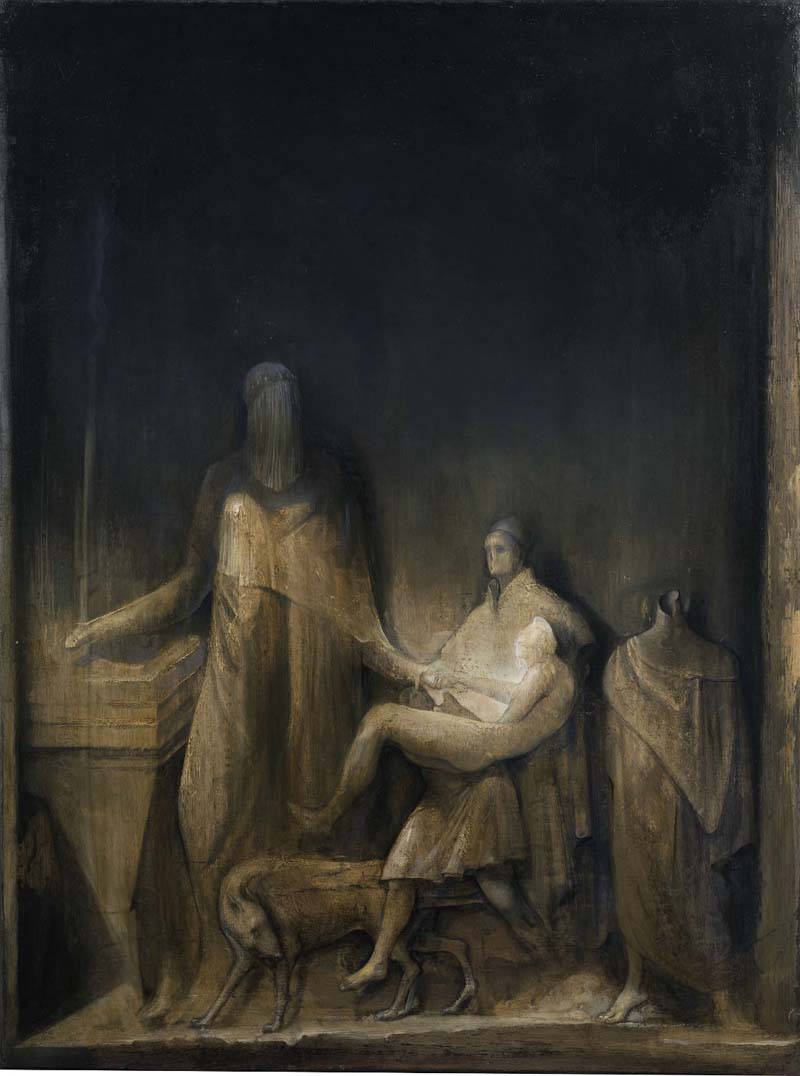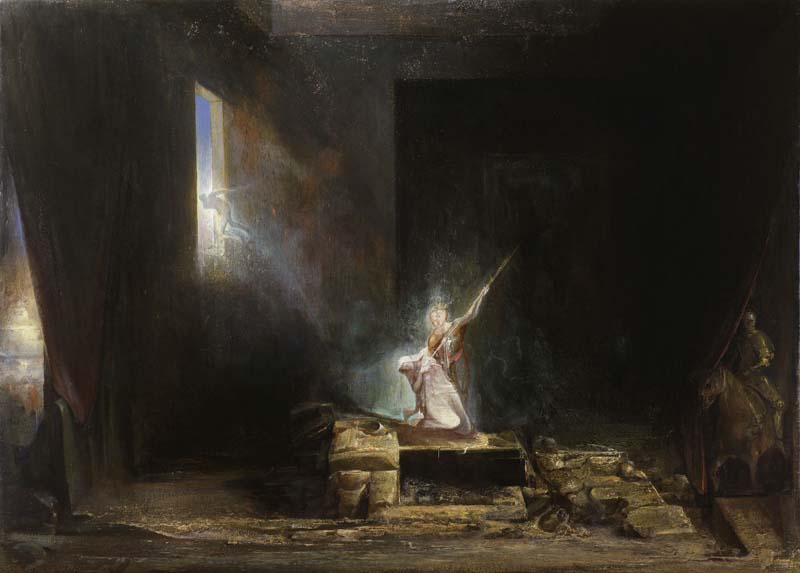 Sources: www.agostinoarrivabene.it