The Great Artist: King Bhumibol Adulyadej of Thailand
In memories of King Bhumibol Adulyadej of Thailand, the world's longest-reigning and the world's most adored and one of the world "the Great Artist".
Last modification :
September 28, 2017

King Bhumibol Adulyadej (Rama IX) was born in Cambridge, Massachusetts, United States of America, on 5 December 1927, youngest son of Their Royal Highnesses Prince Mahidol of Songkla and the Princess Sri Nagarindra, the Princess Mother.
His Majesty became King of the Kingdom on Thailand on 9 June 1946 to 13 October 2016, the world's longest-reigning and the world's most adored.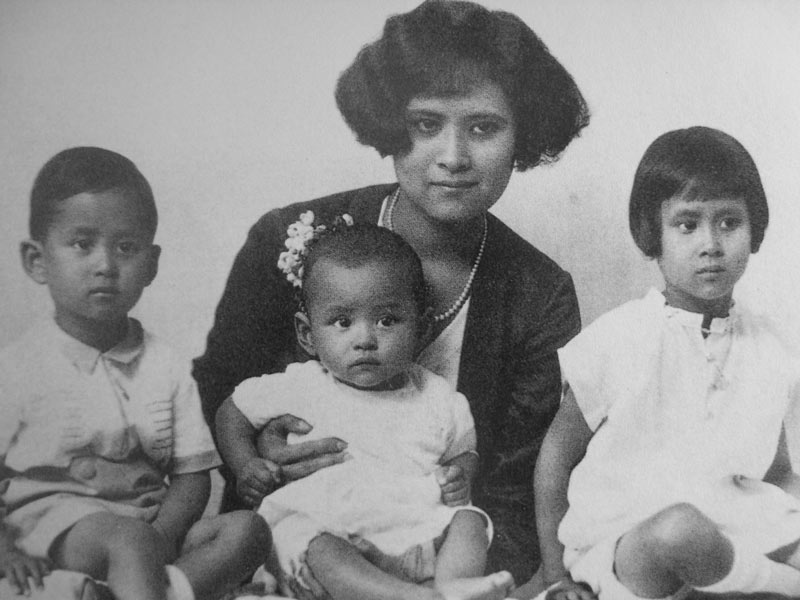 His Majesty King Bhumibol Adulyadej and Art
Throughout his 70 years on the throne, King Bhumibol Adulyadej had been credited with staving off numerous catastrophes through intelligence, fortitude and his love of country. Being praised by people all over the world, His Majesty was a talented artist. As he was also an expert in many fields of arts, Painting, Sculpting, Photographing, and Music, that the people of Thailand has called him with the title of "the Great Artist".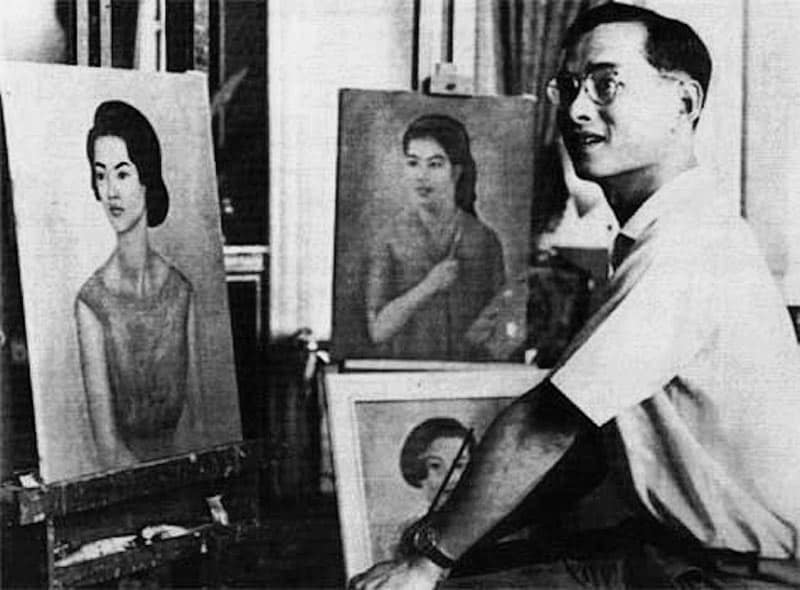 The King's painting
Paintings was another aspect of the Arts which His Majesty was deeply interested in. He was self taught painter that started from an early age while he still resided in Switzerland. At first, his works were known by a few people and by leading artists who had seen them as they were consulted for technical advice and critical comments.
He painted in his spare time when he did not perform his duties, mainly half figure portraits of Her Majesty the Queen and their children. His Majesty's paintings comprise 47 known and published works, and 60 others which have not yet been publicized.
To honor his talent as the great painter, Silpakorn University presented him with an Honorary Doctorate in Painting in 1965.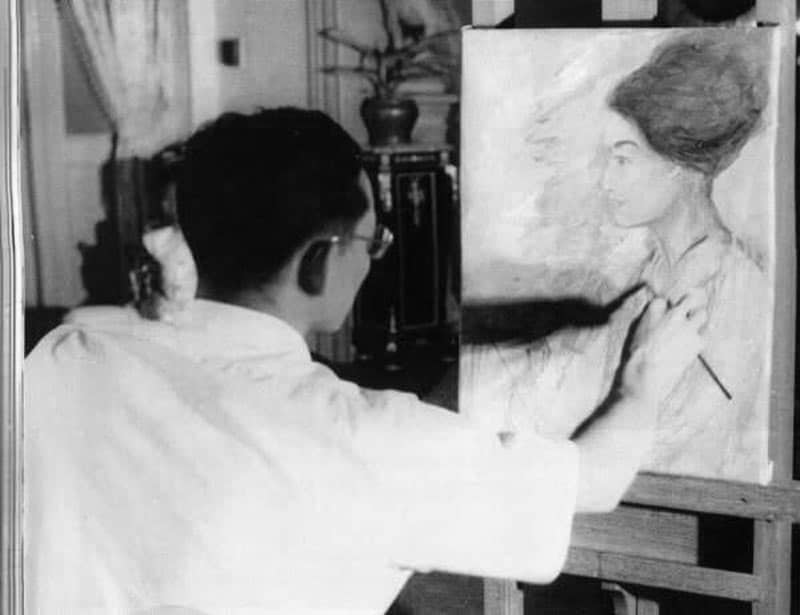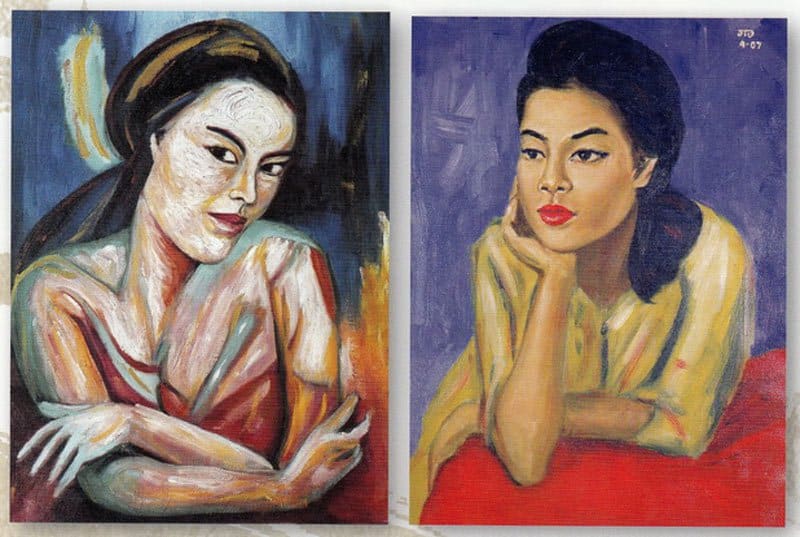 His Majesty interest in sculpture
His Majesty was interested in all aspects of sculpture. He was conversant with all aspects of sculpture from modelling to casting techniques. His Majesty had studied from books on the subject of sculpture and had sought personal experience in practice. His Majesty had personally made two pieces of sculpture. Both are being kept at the Chitrlada Mansion of the Dusit Palace. Onewasa figure study of a kneeling woman and the other is a half figure portrait of Her Majesty Queen Sirikit.
His Majesty had also been involved with the making of several important Buddha statues. He had created demonstrate that His Majesty possesses great skill and a thorough understanding of the Art of Sculpture.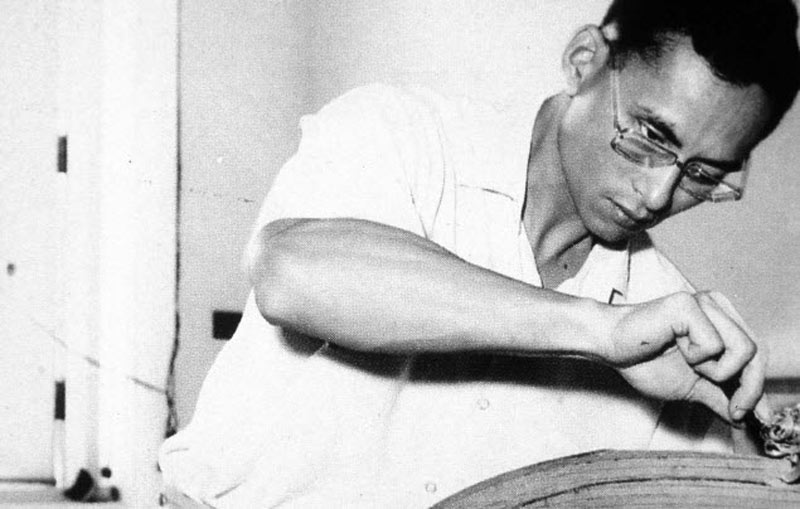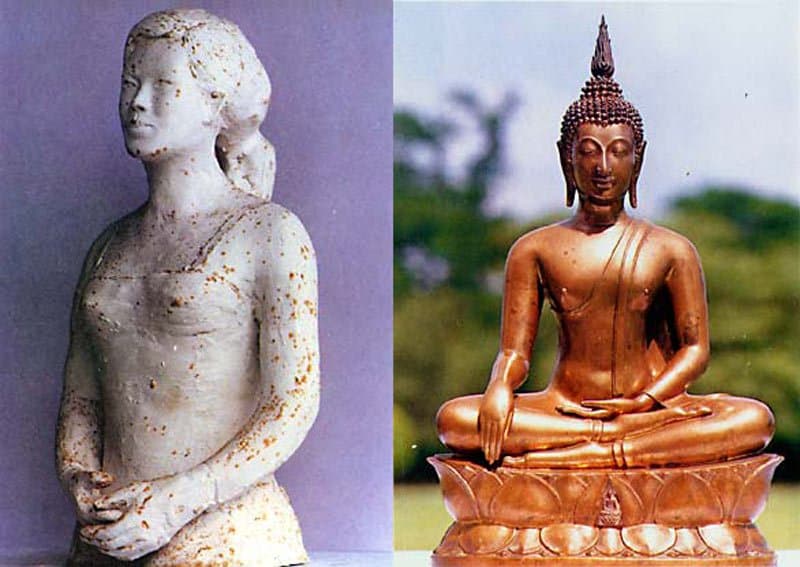 Photography and His Majesty
At the age of 8, Her Royal Highness the Princess Mother gave the young prince his first camera. His Majesty had to study principles of photography by himself, and he ceaselessly asked for advice from other people. He took photographs in the 135, 120 and special film formats, using ordinary cameras without exposure meters. He soon became so proficient that, at present, despite all the technical advances, he still takes photographs with ordinary cameras maintaining full control.
During his frequent visits to the provinces, His Majesty the King was constantly seen with his camera and takes numerous photographs and was following the example set by his grandfather, His Majesty King Chulalongkorn, who was and very proficient photographer.
His Majesty's photographs of crowds of people, the surrounding areas, the environment, important temples, etc., were taken for his own documentation purposes. Those which have been preserved in the National Archives.
At a more personal level, His Majesty the King enjoys taking photographs of the members of the Royal Family. There exists a large collection of photographs of Her Majesty the Queen, their children and grandchildren and his royal subjects continue to see their beloved King taking his favourite camera with him wherever he travels.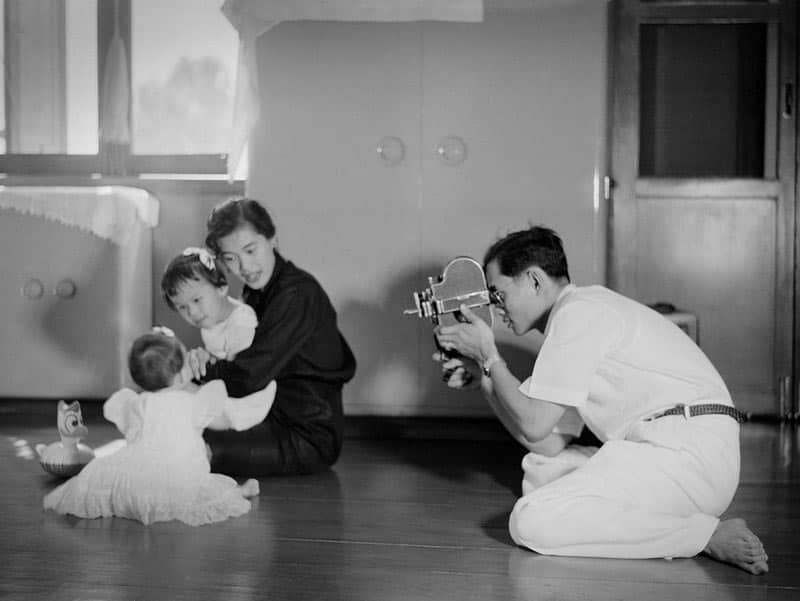 The Musical Genius
Through various kinds of talent in music, His Majesty the King was keen on music arrangement, was also a music teacher to his closed court officials and enjoys fixing his musical instruments by himself. During his stay in Switzerland, His Majesty the King started learning music at the age of 13 years old. In the beginning, his interest was focused on saxophone, musicology, note writing and music playing. Later on the interest had shifted to jazz by playing saxophone along with the record of famous musicians such as Johnny Hodges and Sidney Berchet. Dixieland jazz had become His Majesty the King most preferable music style.
His Majesty the King can play many musical instruments very well, such as woodwinds – saxophone, clarinet; and brass – trumpet. In order to better compose music and play with his personal band, the King decided to learn more of piano and guitar.
In year 1946, at the age of 18 years old, His Majesty the King started to compose the melody of "Sang Tien" (candle light) which was his first song. Up to the present, there are altogether 48 songs composed by His Majesty the King. All songs have impressive melody , harmonized lyrics , good meaning and are always considered as important factors of every Thai people. Especially during the unpeaceful period in Thailand, His Majesty the King composed some patriotic music as moral support to government officials, militaries, and citizens. Through those songs, the King tried to provide encouragements for people to perform the right things for the nation, religion, king, one self and the society.
Not only in Thailand that his musical genius was well received, foreigner musicians around the world have also admired and accepted his genius in music.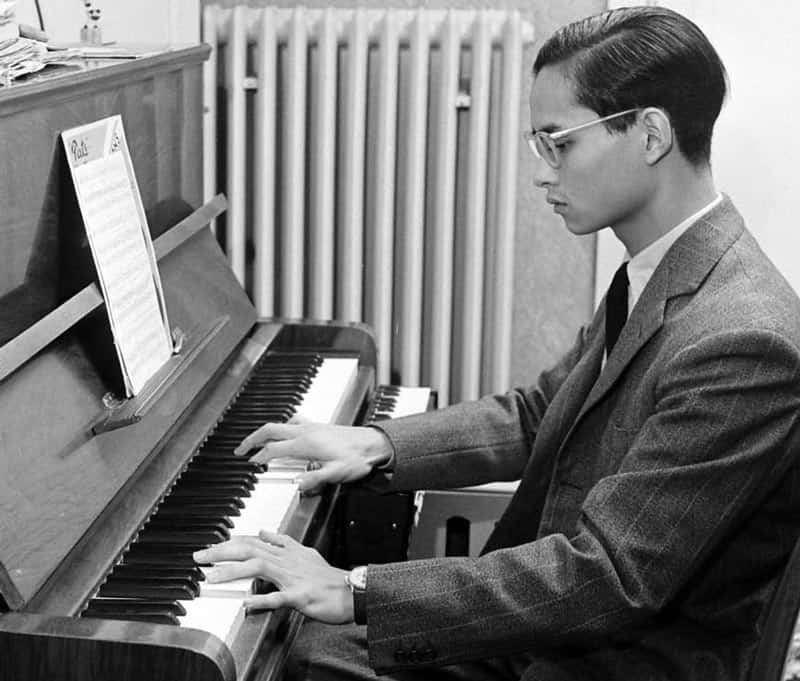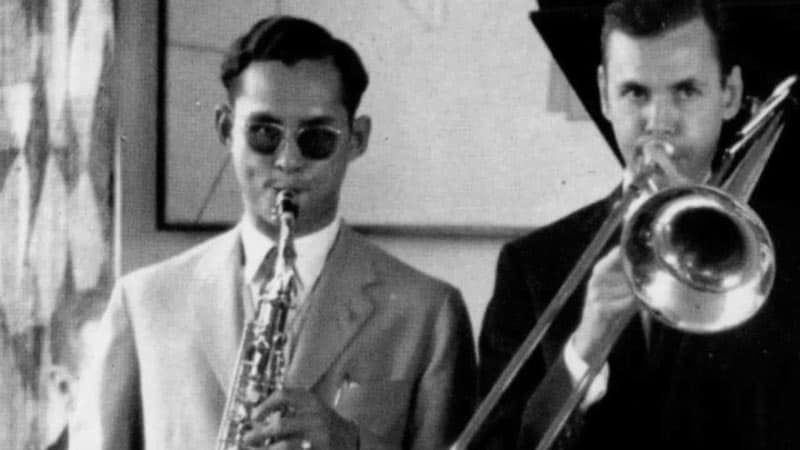 Sources:
https://kanchanapisek.or.th/
Thailand Bids Farewell to Beloved King Bhumibol Adulyadej
https://www.kingramamusic.org
https://www.soravij.com/royalty/rama9/rama9.html
U love Art. U can share it.
onarto.com is the leader and first art store dedicated to Thailand contemporary art, promoting more than 200 thai artists around the world. Answering to art collectors and artists, onarto now expand his activiy to promote Asian art and open its boundaries to creative designer, become a tool to connect creatives mind and art doers with art collectors and unique beauty lovers.