Thawan Duchanee – Legendary Expressionist Artist
Legendary contemporary Thai artist Thawan Duchanee was renowned worldwide for his striking and powerful displays of modern Buddhist themes.
Last modification :
September 9, 2016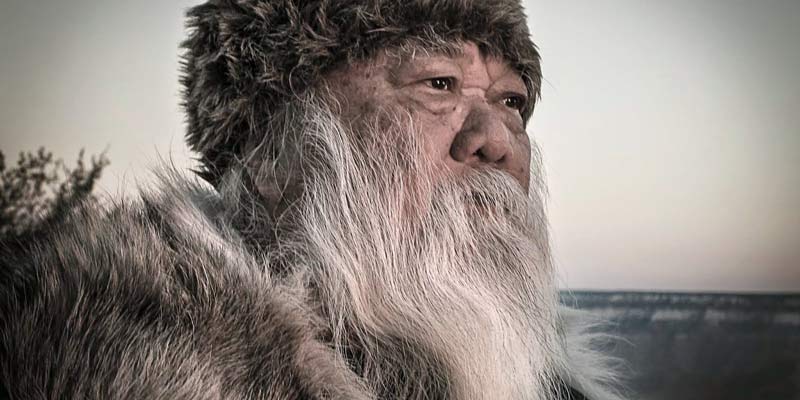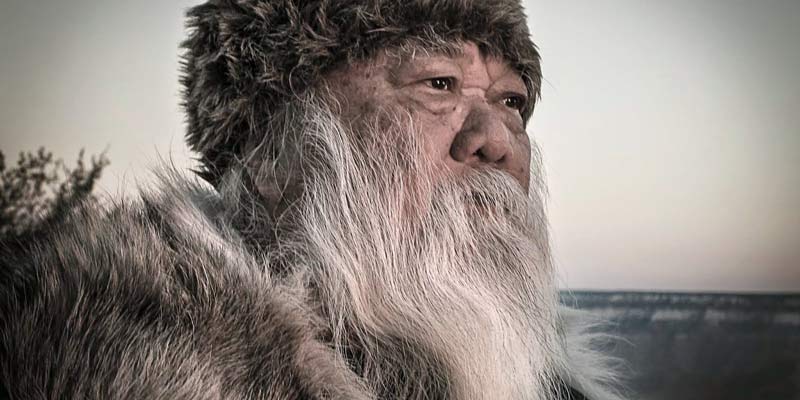 Thawan Duchanee (1939 – 2014) was a Thai contemporary artist renowned worldwide for his striking and powerful displays of modern Buddhist themes through surrealism, modernism and expressionism.
Early Life
Born in Chiang Rai in September 1939, Thawan began his artistic education at the Poh Chang Arts and Crafts College. He then went on to study under the famous Italian sculptor Corrado Feroci (Silpha Bhilasri) at Silpakorn University.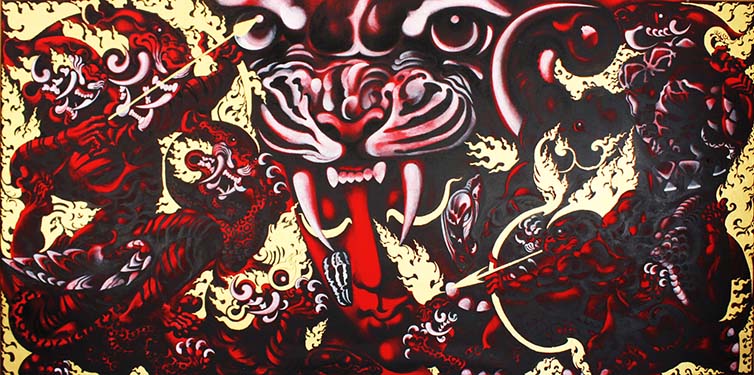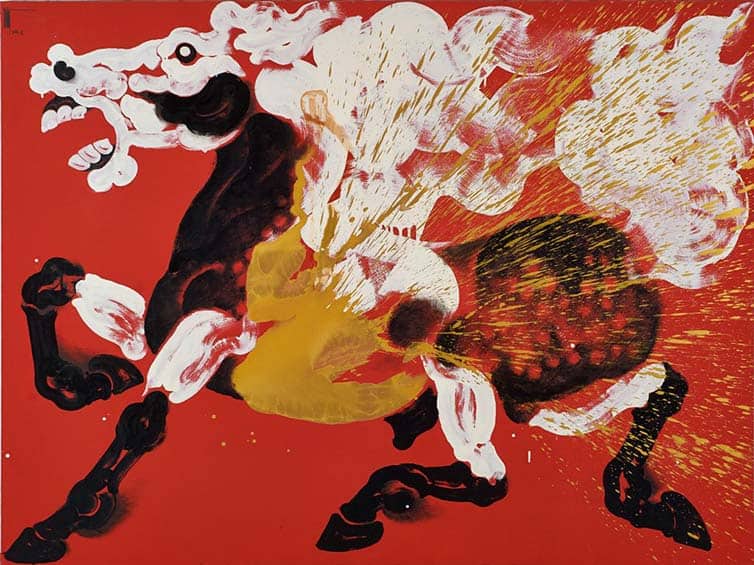 Following further studies at Amsterdam's Royal Academy of Visual Arts, Thawan returned to Thailand and began to gain recognition for his unique style of red/white and black toned paintings. Though his rather dark and ominous works proved to be initially shocking to conservative Buddhists, his exhibitions went on to receive high regard throughout the kingdom and overseas.
Rise to Fame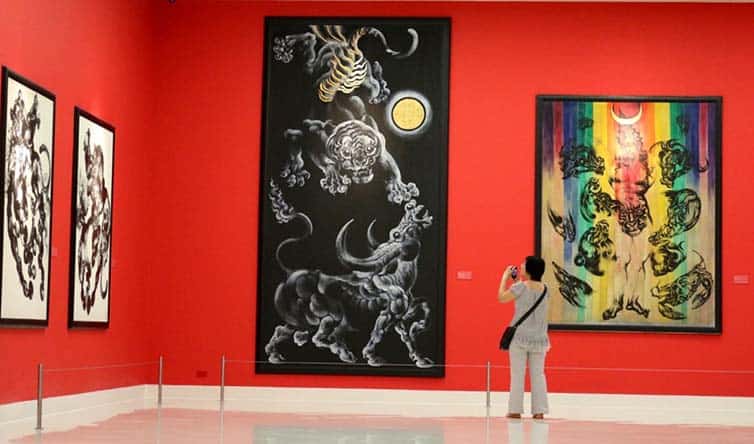 With an extensive list of overseas exhibits and commissioned murals, including the Bank of Thailand, Doi Tung Palace and many more, Thawan became one of the most prominent Thai artists in the world.
His works have been exhibited in almost every corner of the globe, including the United States, Portugal, Malaysia, the Philippines, Australia, Japan, Switzerland, German, Indonesia, France and the Netherlands.
Most recently, in 2001, Thawan was deemed a National Thai Artist by the Office of the National Culture Commission of Thailand.
Thawan's Legacy
Following the artist's death in 2014, his work continues to be highly cherished objects of art, as well as serving as a testament of the splendor of Thawan's inspiring homegrown talent.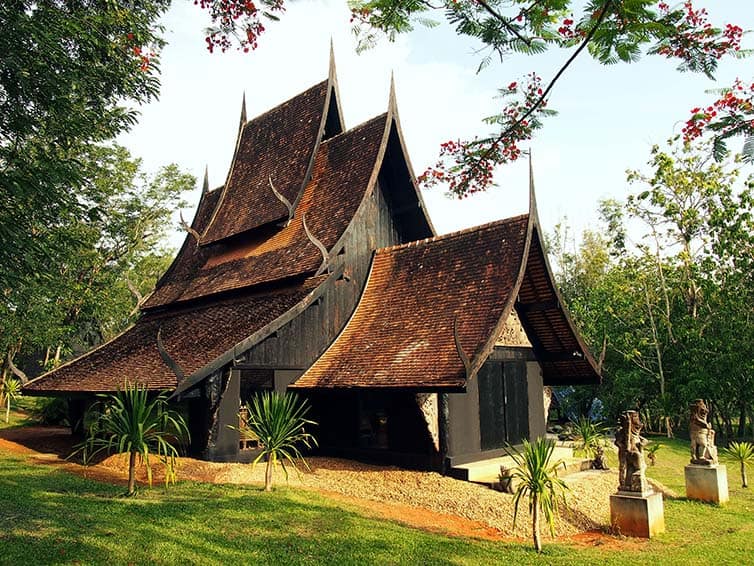 For those wishing to experience Thawan's legacy first hand, the Baandam Museum in Chiang Rai was designed by the artist and offers a look into the master's unique vision. The extensive grounds feature a gallery, gardens and awe-inspiring structures in the artist's signature style.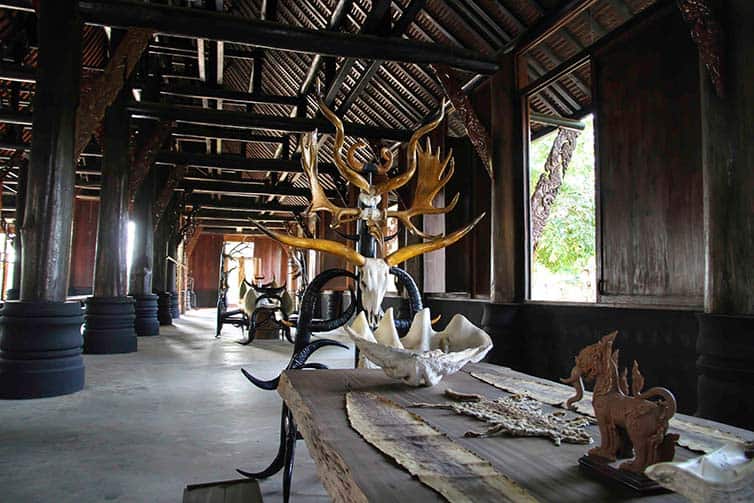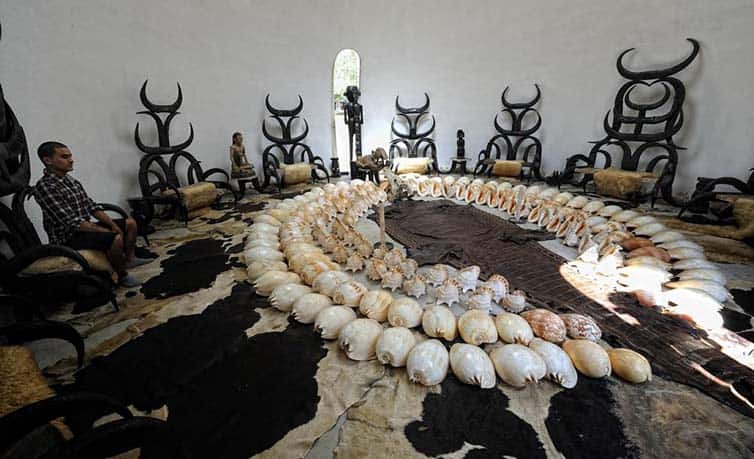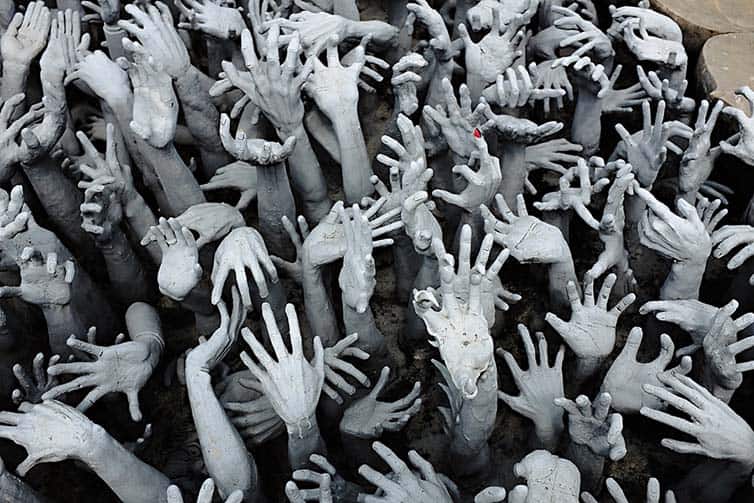 U love Art. U can share it.
onarto.com is the leader and first art store dedicated to Thailand contemporary art, promoting more than 200 thai artists around the world. Answering to art collectors and artists, onarto now expand his activiy to promote Asian art and open its boundaries to creative designer, become a tool to connect creatives mind and art doers with art collectors and unique beauty lovers.