Thavibu Gallery – Bangkok's Hub of Contemporary Asian Art
A contemporary gallery in central Silom, Thavibu is home to some of the best works by emerging and well-known artists from Thailand, Vietnam, Burma.
Last modification :
September 28, 2017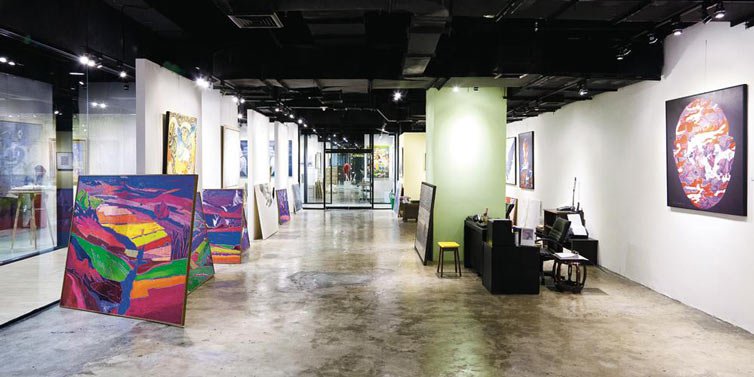 Bangkok's Thavibu Gallery takes its name from the three Southeast Asian nations it principally showcases artwork from: Thailand, Vietnam and Burma. Founded in 1998, it has become synonymous for exhibiting the best of the regions contemporary art from both established and upcoming talents. Its curated works are diverse and often reflect the current art atmosphere in the nations it represents.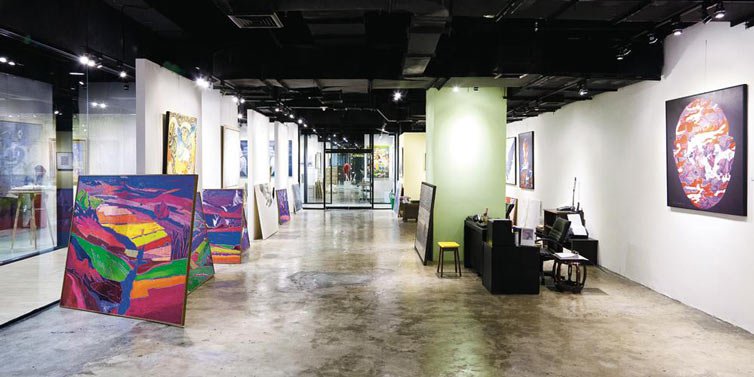 Some well-known artists the gallery represents include Thailand's Vasan Sitthiket and Jirapat Tatsanasomboon, Vietnam's Bui Thanh Tam and Dao Hai Phong and Burmese artists U Lun Gywe and Myint Swe.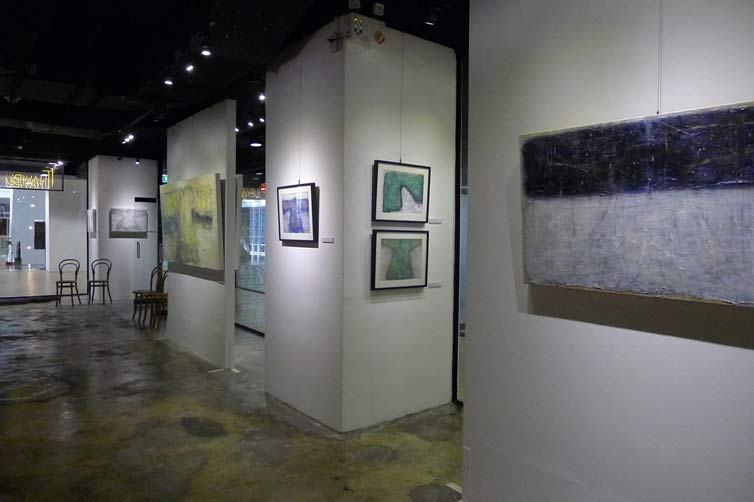 Thavibu is much like a cultural landmark on the historic Silom Road. Despite its quiet and out-of-the-way location on the 4th floor of the Jewelry Trade Center, it's regular exhibitions and ongoing influence on art buying trends within the country keep Thavibu firmly established on Bangkok's art map.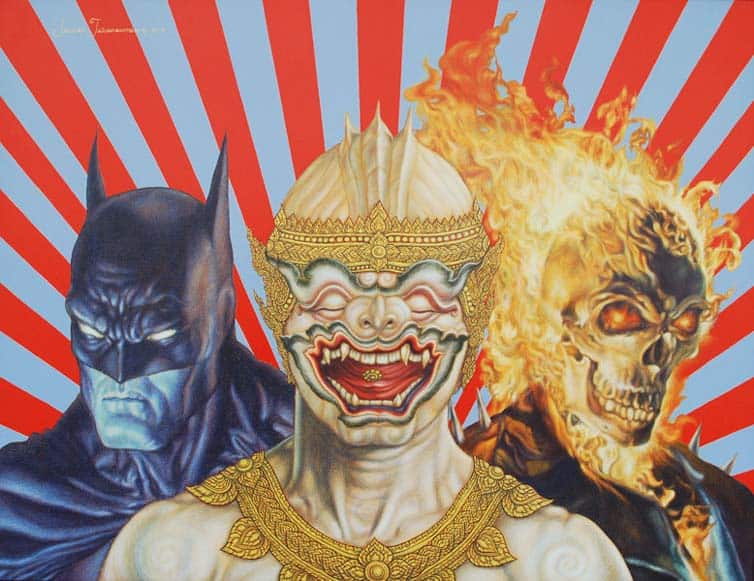 I'm a Hero – Jirapat Tatsanasomboon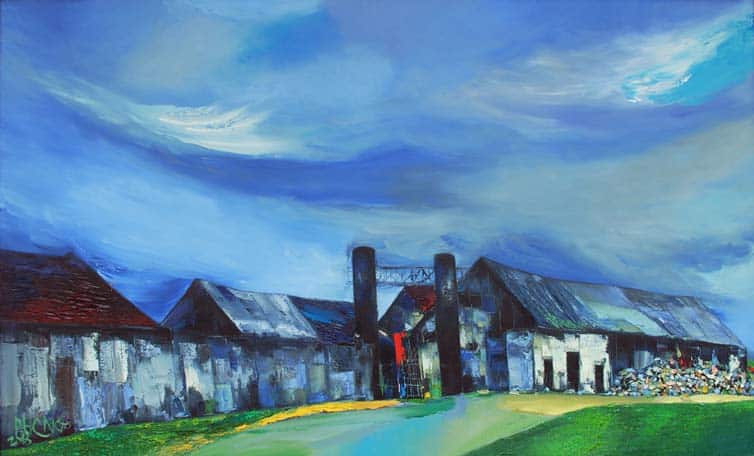 A Time to Remember – Dao Hai Phong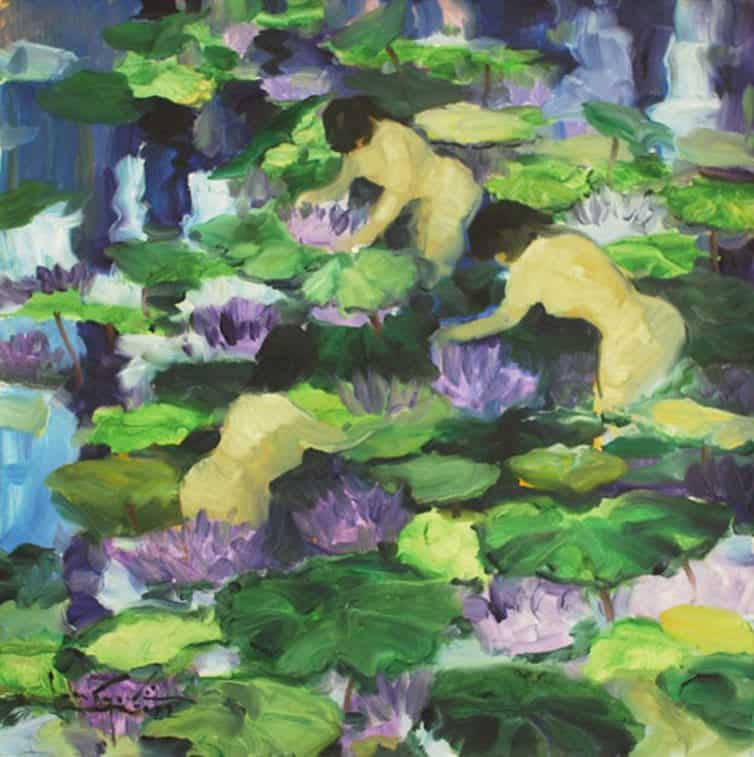 Picking Lotus Flowers – U Lun Gywe
U love Art. U can share it.
onarto.com is the leader and first art store dedicated to Thailand contemporary art, promoting more than 200 thai artists around the world. Answering to art collectors and artists, onarto now expand his activiy to promote Asian art and open its boundaries to creative designer, become a tool to connect creatives mind and art doers with art collectors and unique beauty lovers.