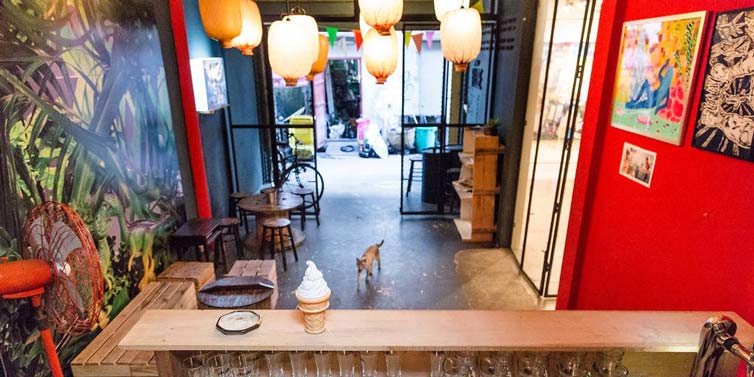 Independent, Bangkok art space, Speedy Grandma was founded in 2012 by Lee Antawat and Thomas Menard.
The kitschy and groovy contemporary art gallery/bar has an ever changing menu of exhibitions, talks, installations and workshops by the best of emerging talent from Bangkok and overseas.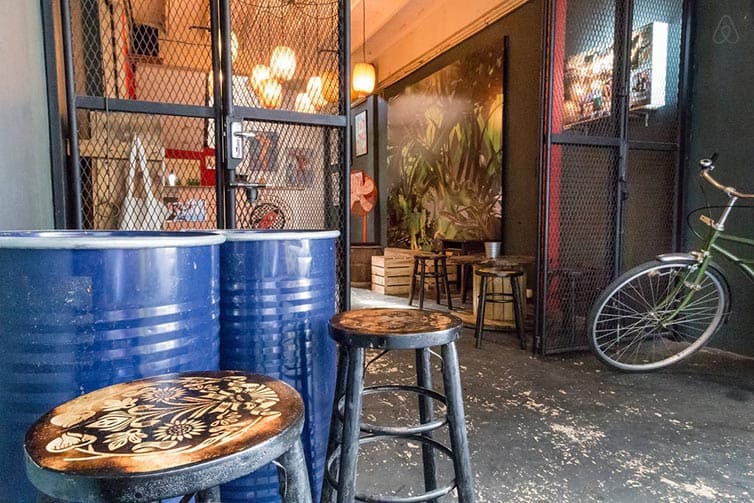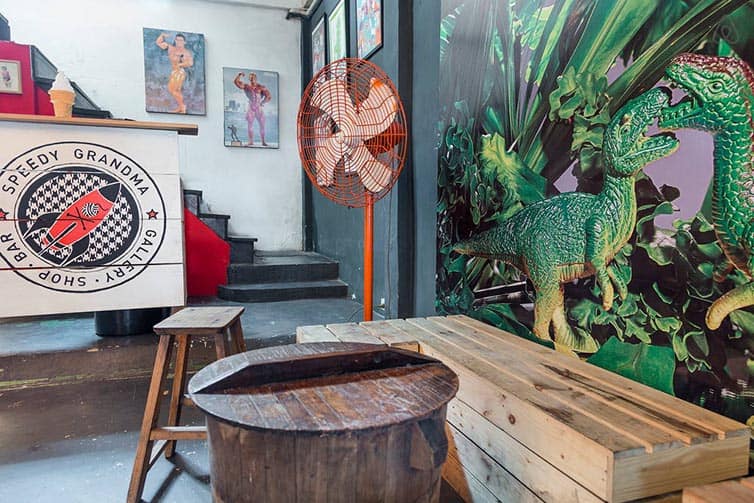 The multi-purpose gathering place has also hosted a number of other experimental and innovative events, including film screenings, a pop-up flea market and electronic dance parties.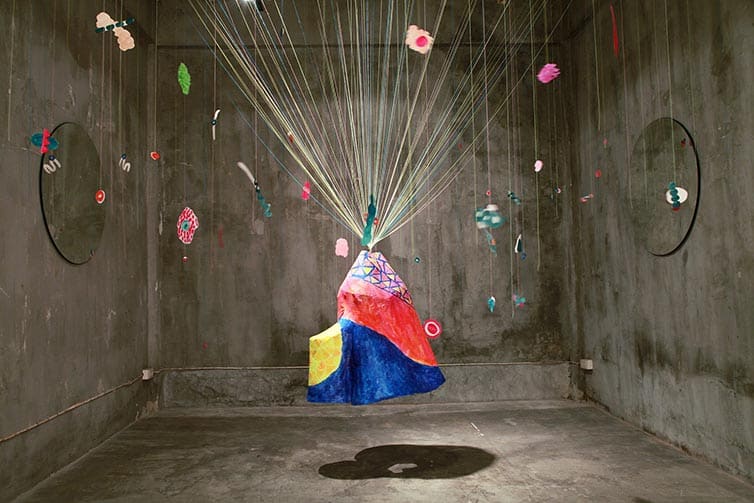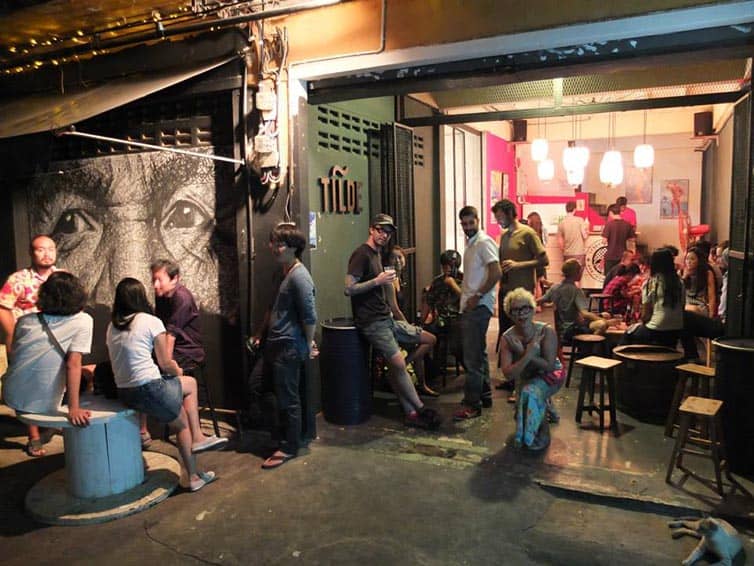 The crowd is an interesting blend of young Bangkok-based creative types, all sorts of visiting international artists and people looking for a cool spot to hang out a bit off the beaten track.