Artist Spotlight – Seth Armstrong
Los Angeles-based artist Seth Armstrong's collection of paintings give the viewer a peek inside the private lives of people living in high-rise apartments and hotel rooms.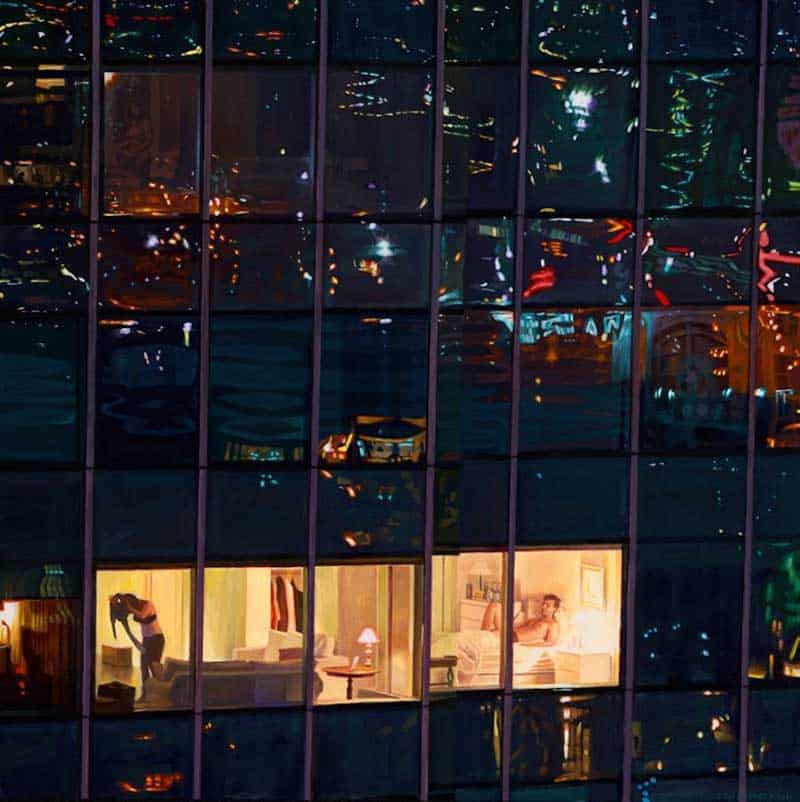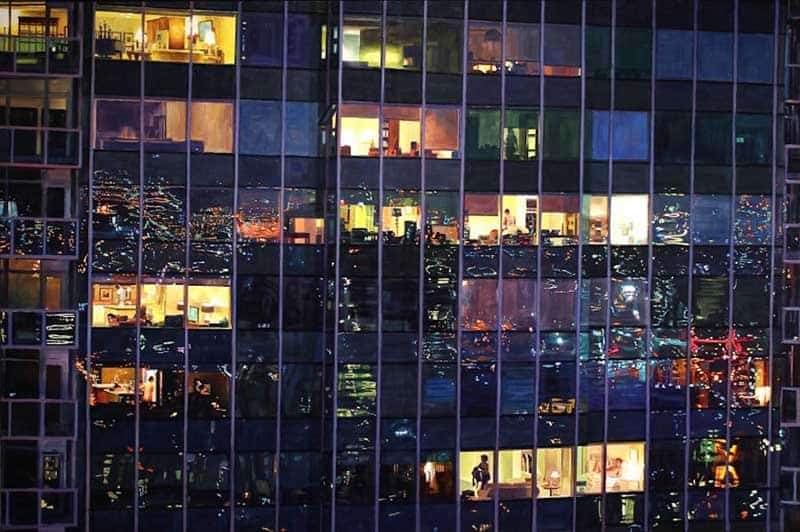 His voyeuristic paintings blur the line between intimacy and invasion of privacy while simultaneously allowing us to imagine the lives of others for an instant. Seth's signature style is masterfully technical yet eccentric and highly detailed.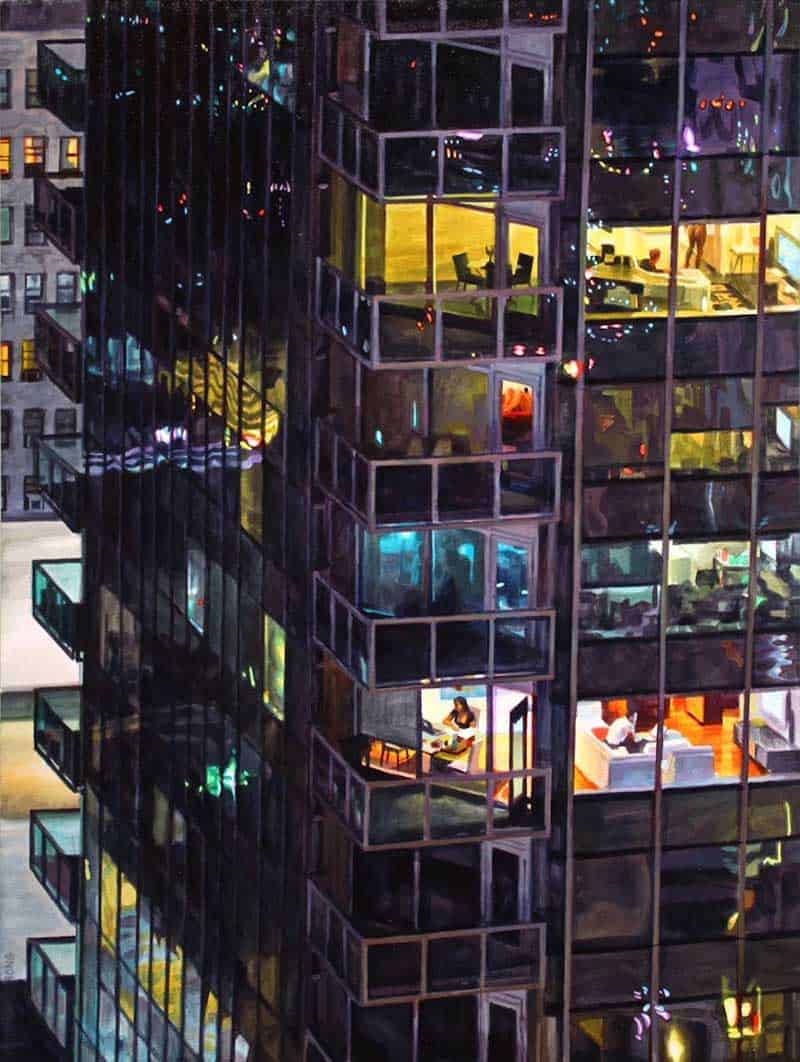 In His Own Words
"I always liked scenes within scenes or places within places. I grew up in Los Angeles and my parents' house is on top of a little hill. The view out of the dining room is of all these houses in the distance. For most of my life I looked at these houses and wondered if everyone else was eating dinner also.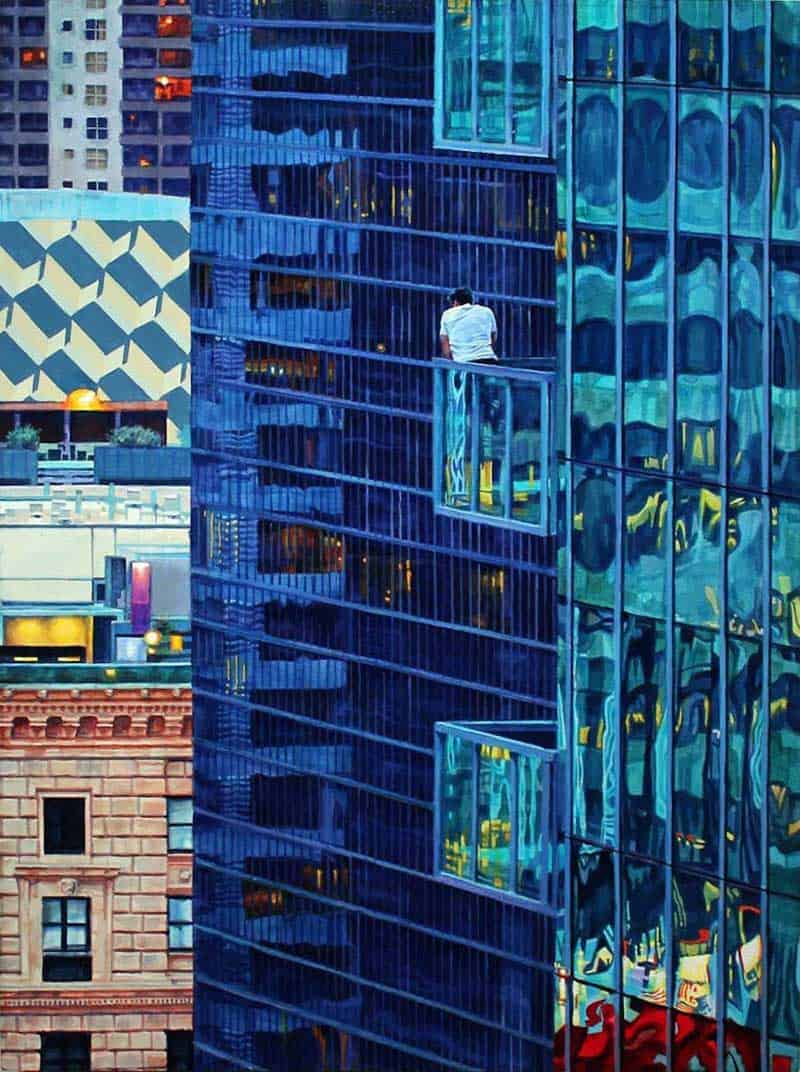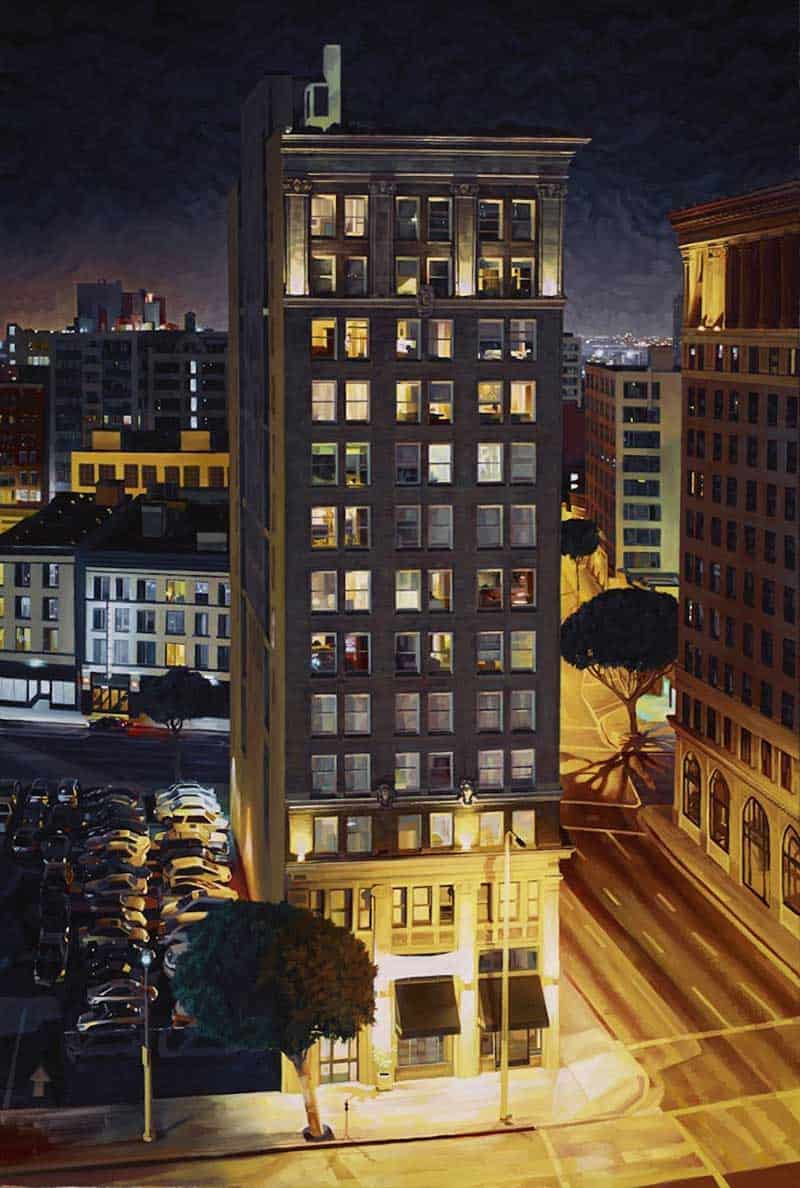 If I'm looking out at the world, I want to see something happening. I can appreciate the beauty of a view, but I want to know why the lights are out. Or if it's four in the morning, what is that person doing? A lot of [what I paint] are things I wish would happen; usually a lady getting undressed or people having sex." – Seth Armstrong for Cultural Weekly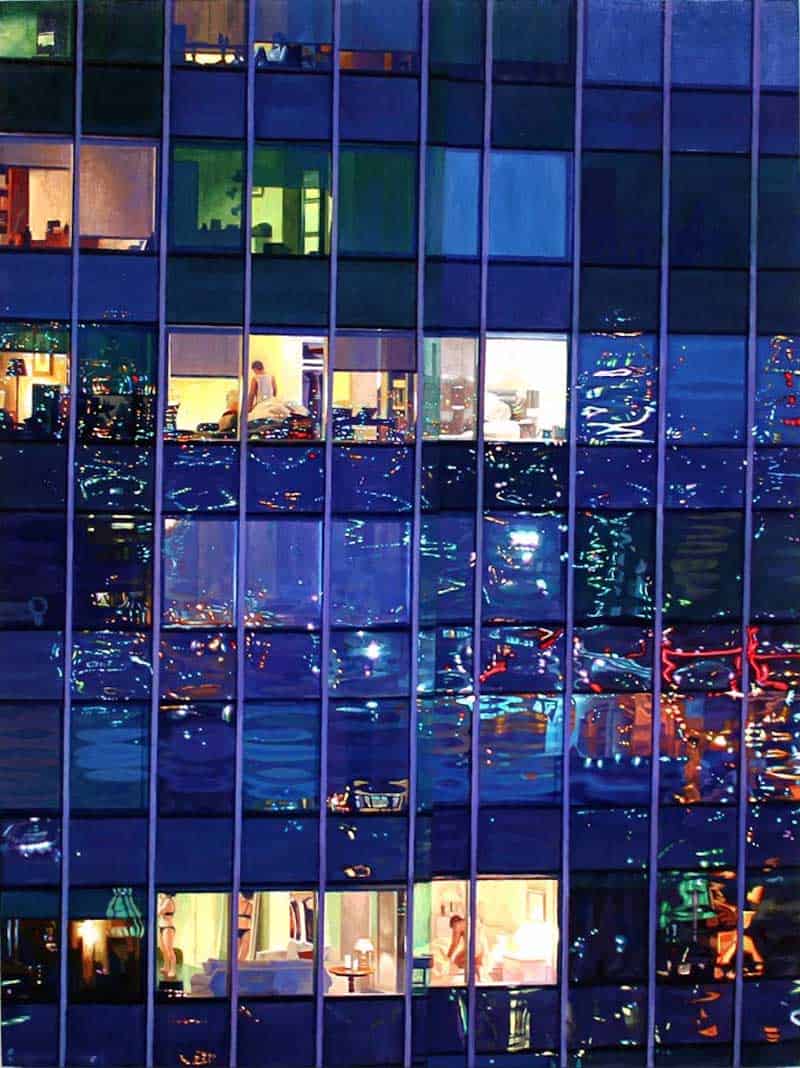 About Seth:
Seth Armstrong was born and raised in Los Angeles, California.  Following his studies in Northern Holland, he received a Bachelors of Fine Art from the California College of the Arts in San Francisco.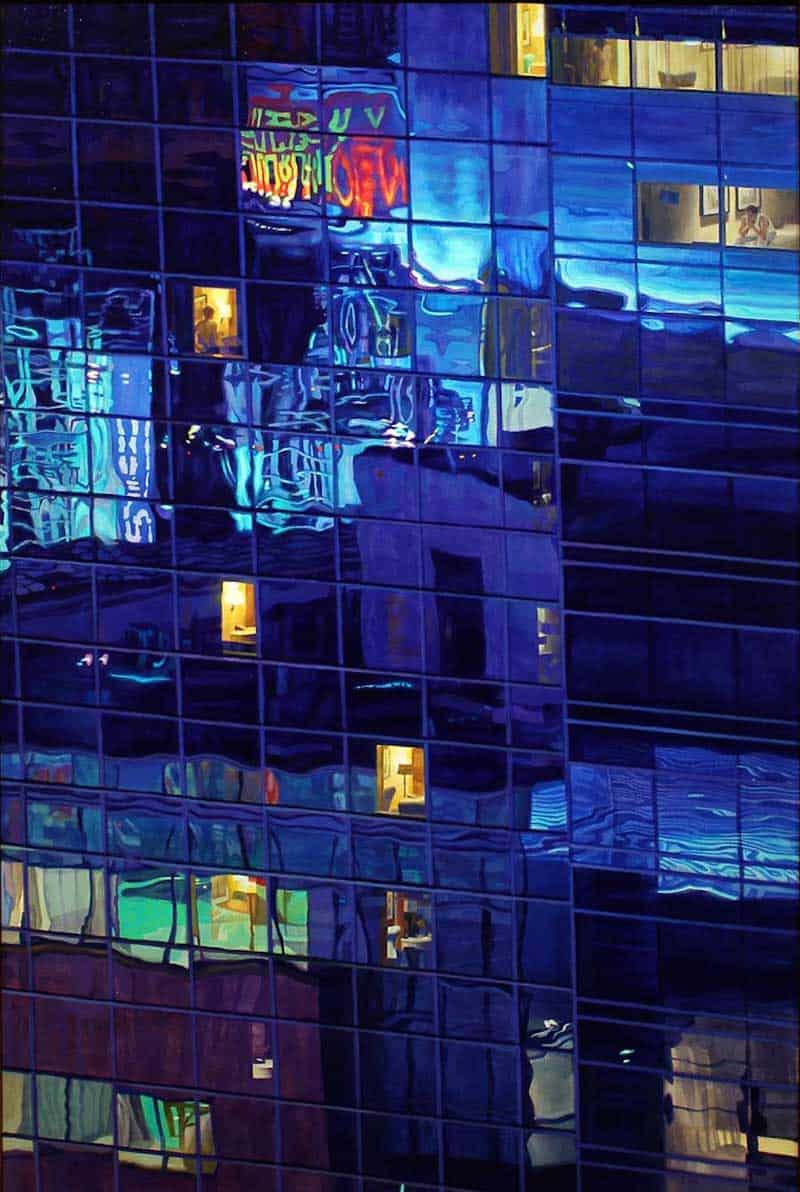 Seth is currently living and working in Los Angeles.