Serene Dreamlands by Spanish Illustrator Mercedes Bellido
Spanish artist, Mercedes Bellido's illustrations are placed in strange spaces with large plains, imaginary characters and unusual wandering animals.
Last modification :
September 28, 2016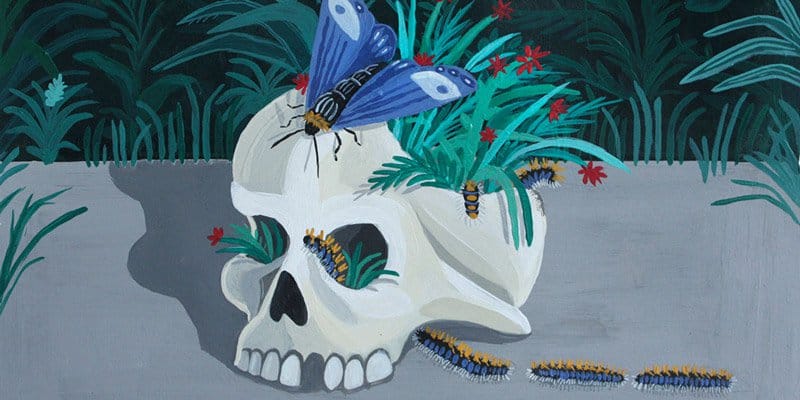 About the Emerging Artist : Mercedes Bellido
Illustrator of Spanish descent, Mercedes Bellido was born in Zaragoza in 1991. In order to pursue her love for art, she moved to Cuenca and later Madrid to study at the Faculty of Fine Arts and complete her Masters Degree.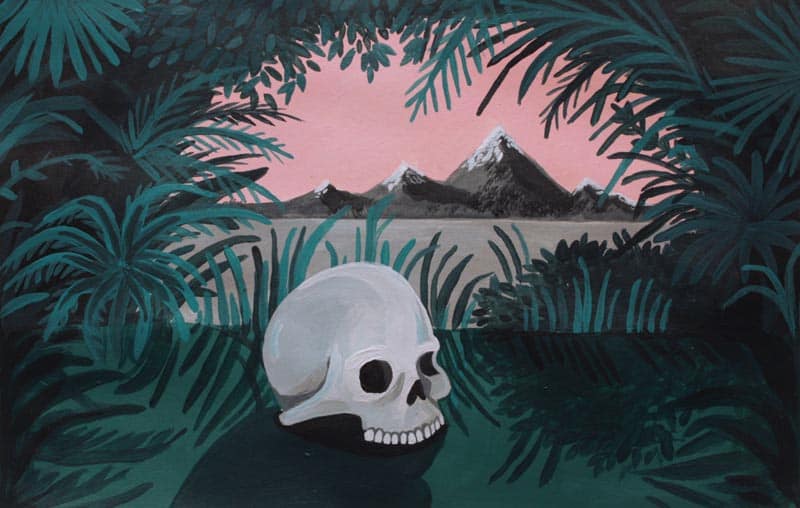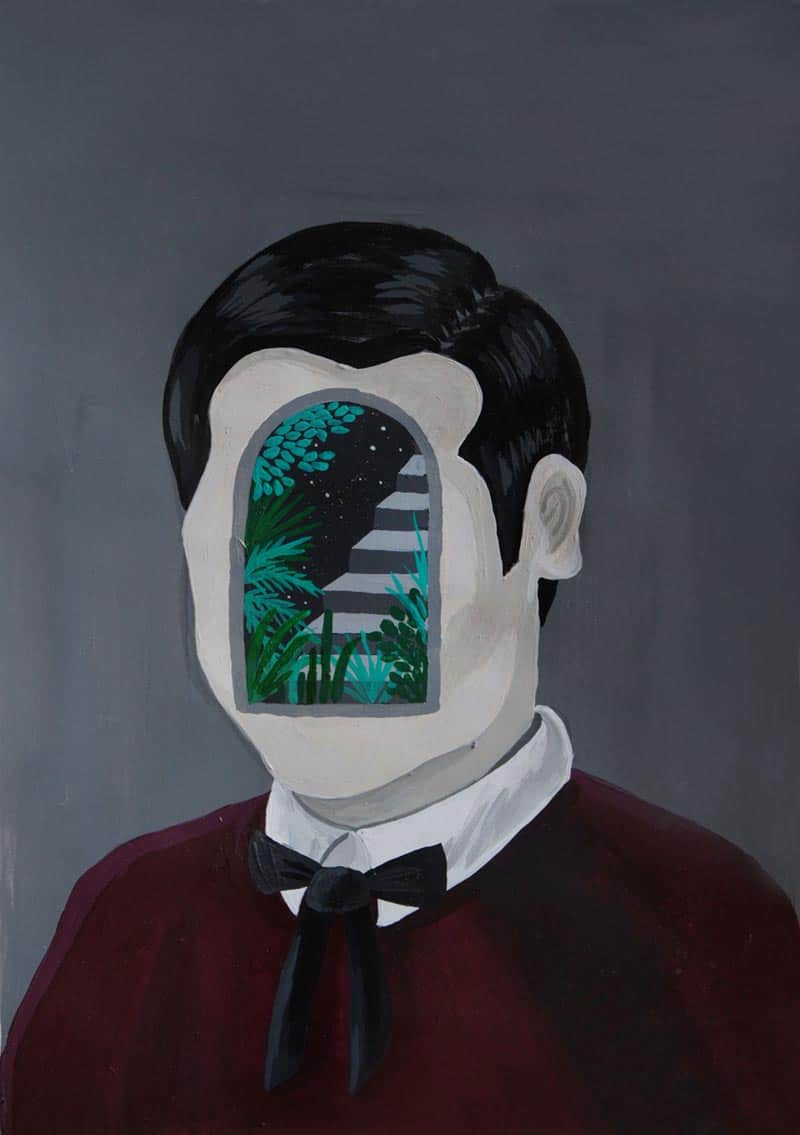 She is a young illustrator and painter known for a style that combines mystery, surrealism and moody, darkly-hued landscapes.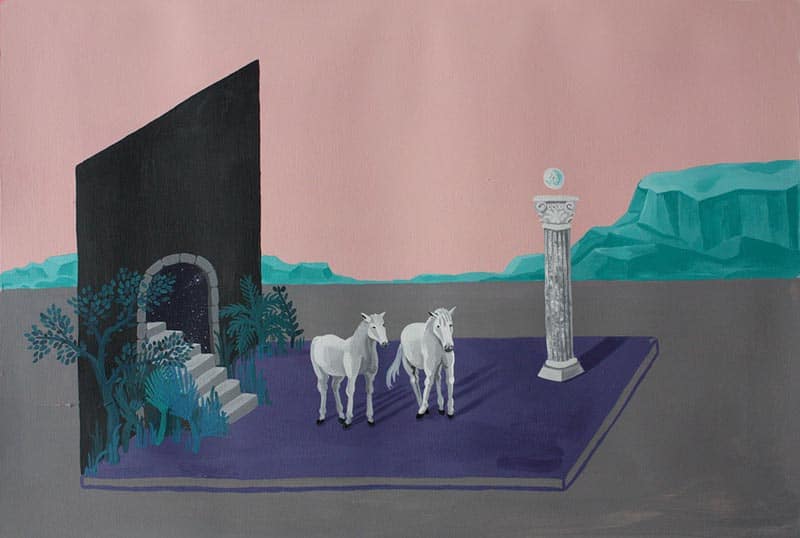 Bellido principally uses acrylic and inks but is also interested in graphic styles. She credits her influences as Rousseau, De Chirico, Matisse, Hockney and Tanguy.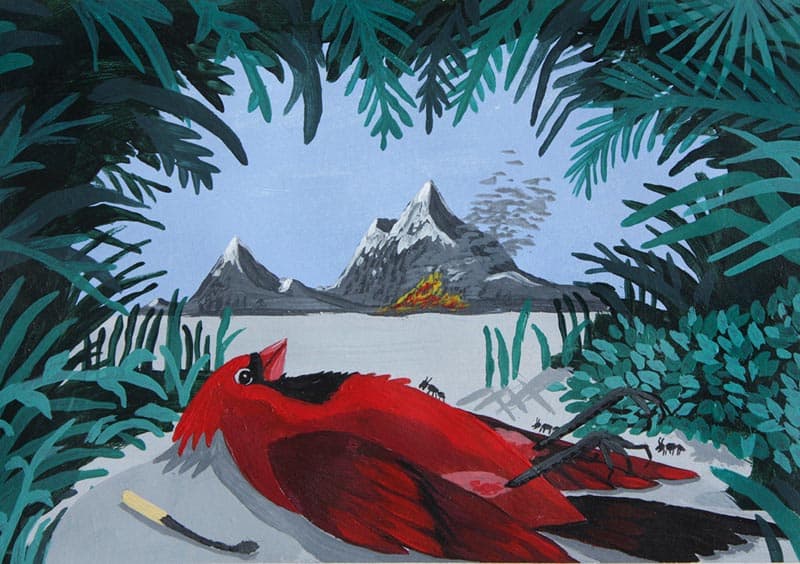 Themes & Future Projects
The artist uses skulls as key elements in her works. She has stated that this is due in part to her fascination with death due to its inevitable and contradictory nature but also because of the fear it inspires in mankind.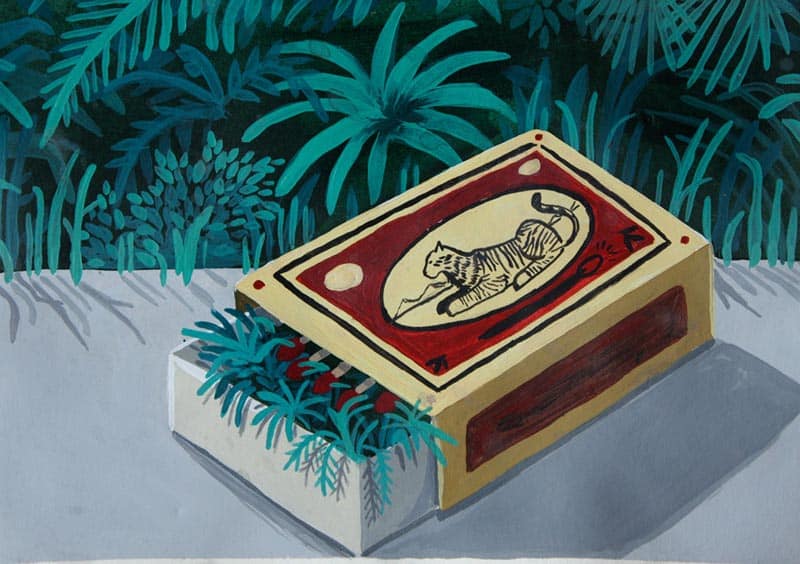 Bellido often presents the main subjects of her paintings in bizarre areas, often with expansive backgrounds such as mountain scenery or large, cloudless skies.
The strangeness of her paintings are commonly in contrast with the calm and serene moods.
As mentioned in her Juxtapoz write up, Bellido is strongly influenced by the paintings of Giorgio De Chirico and Henri Rousseau, with the architectures of De Chirico, the vegetation and animals of Rousseau and her color palette heavily influenced by cartoonist Moebius.
Her style of portraying calm moods in her paintings make images look peaceful although they sometimes can be somewhat disturbing.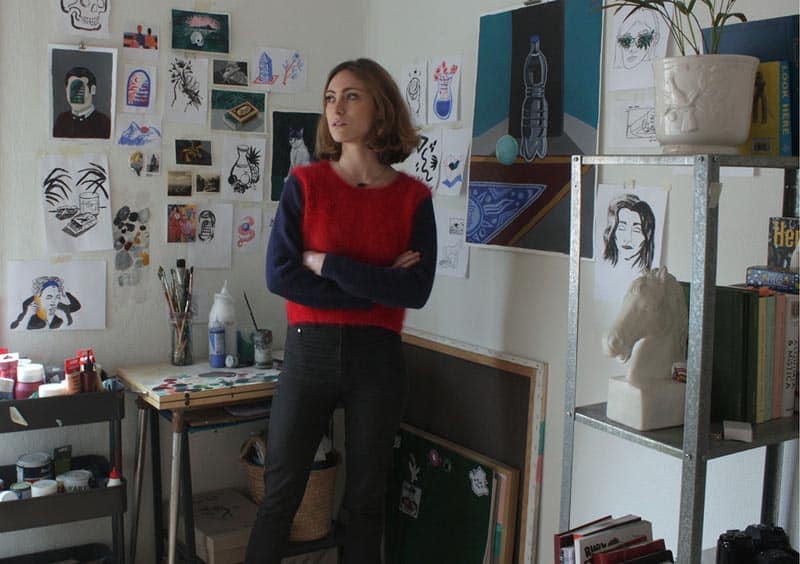 An upcoming exhibit of her works is scheduled to take place in Madrid, Spain.
In the last two years she has worked purely in illustration and artistic creation, performing in various collaborations with numerous international brands, including : Reebok, Urban Outfitters, Absolut Vodka, Pull & Bear, Eastpak and Sony.
She has also participated in projects such as Valle Eléctrico, Libros Mutantes, Lost & Found Market, Naranjo Etxeberria and the music label La Castañilla.
Sources: Juxtapoz
U love Art. U can share it.
onarto.com is the leader and first art store dedicated to Thailand contemporary art, promoting more than 200 thai artists around the world. Answering to art collectors and artists, onarto now expand his activiy to promote Asian art and open its boundaries to creative designer, become a tool to connect creatives mind and art doers with art collectors and unique beauty lovers.