Sathorn 11 Art Space – Thai by Ong-arj Loeamornpagsin
Ong-arj Loemornpagsin's solo exhibit, 'Art that Reflects Thai Society' debuts at Sathorn 11 Art Space this Saturday, January 9th.
Last modification :
September 28, 2017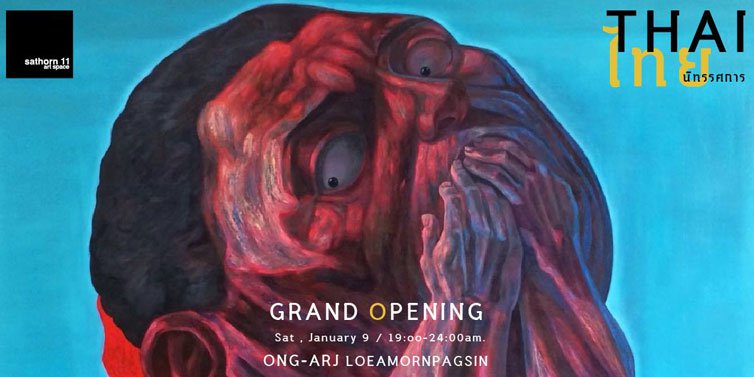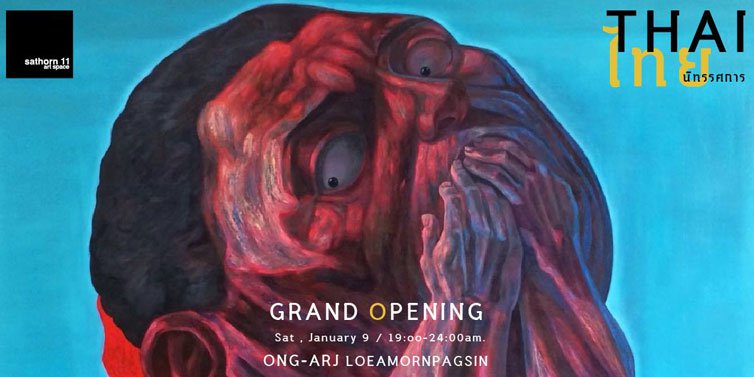 Opening: January 9 at 19:00, through February 9
Where: Sathorn Soi 11, South Sathorn Road, Bangkok, Thailand 10120
Sathorn 11 Art Space will be hosting the opening night for Ong-arj Loeamornpagsin's solo exhibit titled 'Art that Reflects Thai Society' on January 9, from 19:00 onwards. Featuring 14 paintings and sculptures by the "Thai-hardcore" artist, the exhibit is dedicated to the expression and understanding of Thai cultural beliefs, politics and society.
An internationally and locally well-known artist, Ong-arj is known for his expressionistic and sometimes cryptic artwork, which is often full of social satire and symbolism.
U love Art. U can share it.
onarto.com is the leader and first art store dedicated to Thailand contemporary art, promoting more than 200 thai artists around the world. Answering to art collectors and artists, onarto now expand his activiy to promote Asian art and open its boundaries to creative designer, become a tool to connect creatives mind and art doers with art collectors and unique beauty lovers.