Russians Urban Ninjas on top of 650m Shanghai Tower
Two Russian photographers and self-proclaimed "urban ninja" climbed secretly Shanghai Tower skyscraper under construction
Last modification :
August 24, 2016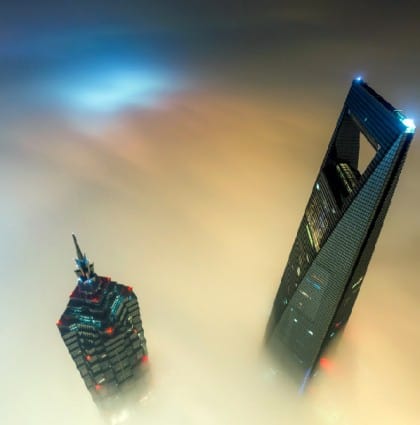 Two Russian photographers and self-proclaimed "urban ninja" climbed secretly Shanghai Tower skyscraper under construction. This 650 meters tall tower dominates Shanghai city and is the second tallest tower in the world after the Burj Khalifa in Dubai (820 meters).
During an expedition in China, Vitali Raskalov and Makhorov Vadim went to the foot of the tower, camera in hand, in order to film their exploits. To succeed their challenge, these two urban climbing explain on their blog that they have planned to make it on January 31, Chinese New Year holiday, with less security, fewer workers, and crane out of service.
According to them, the climb to the 120th floor took them a little over two hours. They then spent nearly eighteen hours at the top of the tower, waiting for the fog to lift in order to finish their video. The result images an impressive video that traces their journey from the bottom of the tower, when they infiltrate the building, they pass the bar clouds, and until they arrive at the top of 650 meters construction. And this without apparent safety equipment.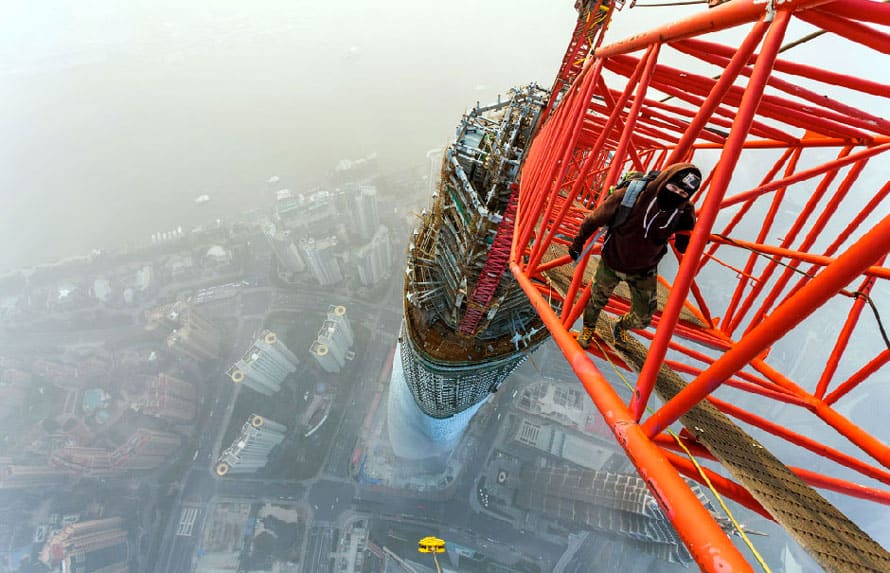 The two young men are not at their first attempt, as evidenced by their respective blogs. Their hunting board: Dubai, Cairo and a one-month journey across Europe that led Porto to Stockholm via Cologne and Paris. And each time, they provide us breathtaking images.
Enjoy the video :)
U love Art. U can share it.
onarto.com is the leader and first art store dedicated to Thailand contemporary art, promoting more than 200 thai artists around the world. Answering to art collectors and artists, onarto now expand his activiy to promote Asian art and open its boundaries to creative designer, become a tool to connect creatives mind and art doers with art collectors and unique beauty lovers.