Riusuke Fukahori's Hyper-realistic Goldfish
New York's Joshua Liner Gallery hosts an exhibition by the famed Japanese artist and master craftsman, Riusuke Fukahori.
Last modification :
September 28, 2017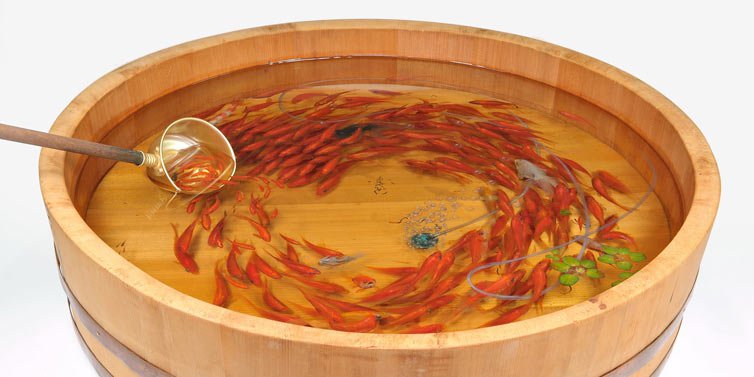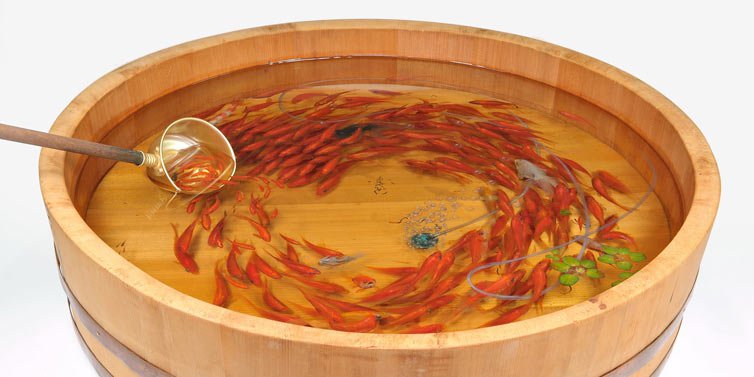 The exhibition, titled "Goldfish Salvation" is said to be Fukahori's first exhibition in the United States in over two years. The stunning works feature incredibly realistic paintings of goldfish swimming in traditional Japanese-style ponds.
The one of a kind pieces blend sculpture and painting in a method so detailed, it is almost impossible to distinguish them from reality save for the fact that the fish are completely suspended in motion.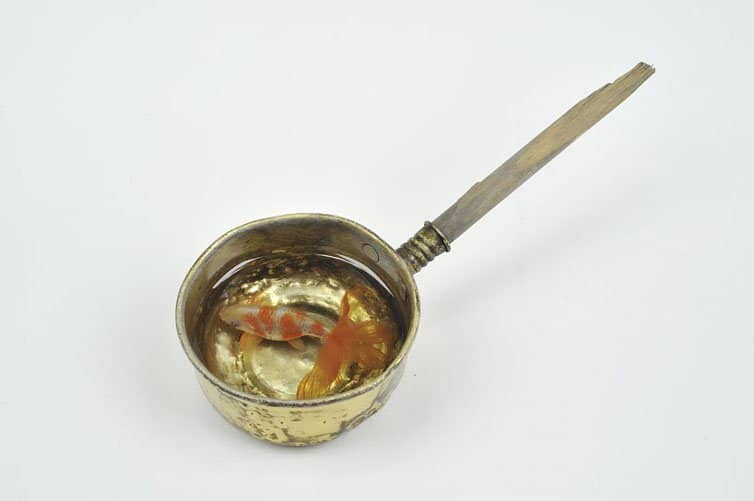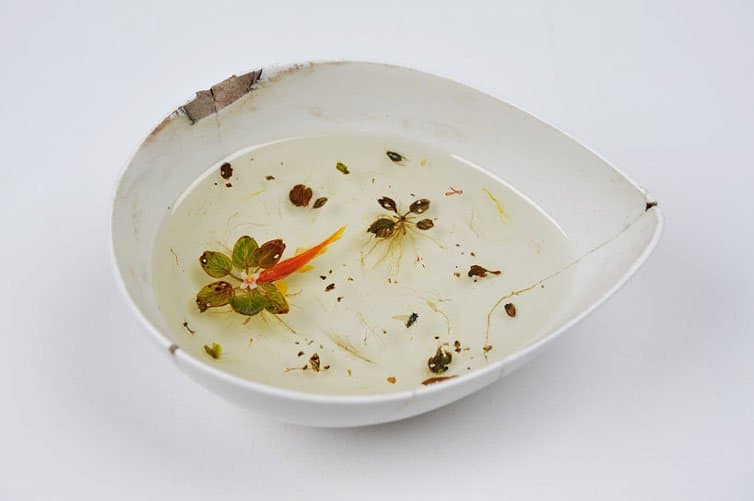 To produce the fantastical pieces, Fukahori uses a painstaking technique that allegedly took 15 years to perfect. He begins with the fins of each fish and alternates layers of paint overlaid with clear resin, finishing off with the body and other final details. With each layer taking up to two days to dry, it's easy to imagine the time required to finish each piece. According to an interview with the artist and master craftsman, who originates from Yokohama, each piece takes months to complete – with the smallest item on show taking a minimum of two months.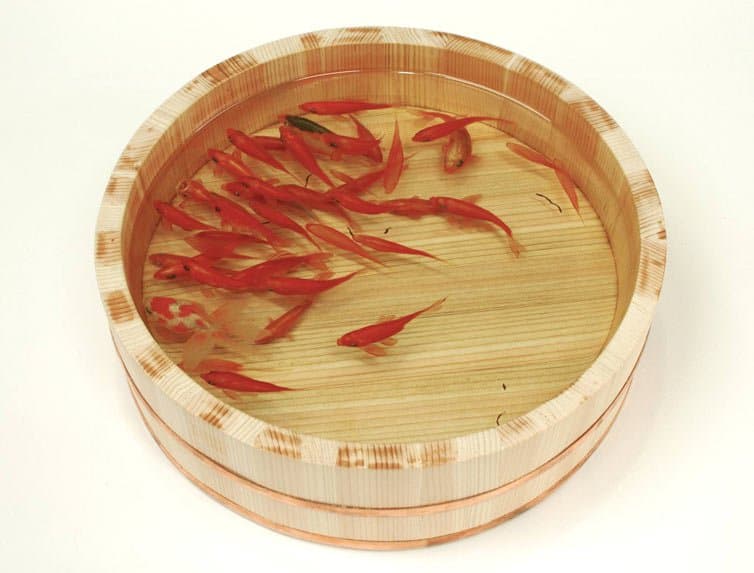 Check out the video below of the artist in his aquarium-esque work space and get a glimpse of how his pieces come to life.
U love Art. U can share it.
onarto.com is the leader and first art store dedicated to Thailand contemporary art, promoting more than 200 thai artists around the world. Answering to art collectors and artists, onarto now expand his activiy to promote Asian art and open its boundaries to creative designer, become a tool to connect creatives mind and art doers with art collectors and unique beauty lovers.