Richard Mosse – Psychedelic Battlefronts
Photographer/filmmaker Richard Mosse's pink-hued images focus on war-torn regions, beautifully capturing the effects of conflict in bold, cinematic style.
Last modification :
September 16, 2016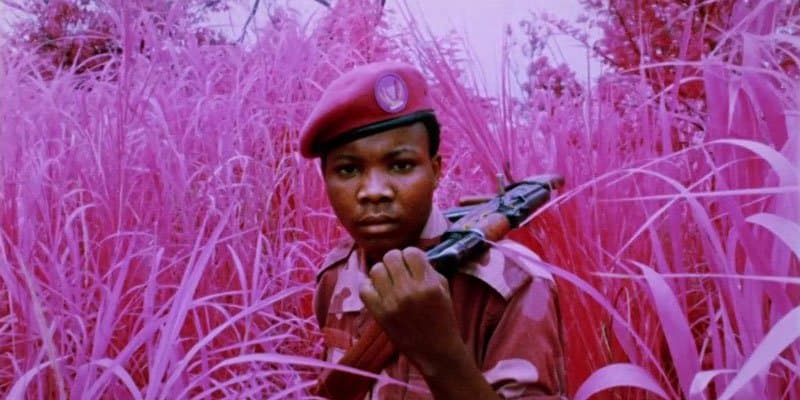 Artist Spotlight – Richard Mosse
Irish photographer and filmmaker Richard Mosse (b.1980, Kilkenny, Ireland) is an artist that blends documentary journalism and contemporary art to produce images that capture the people and landscapes caught in the midst of conflict.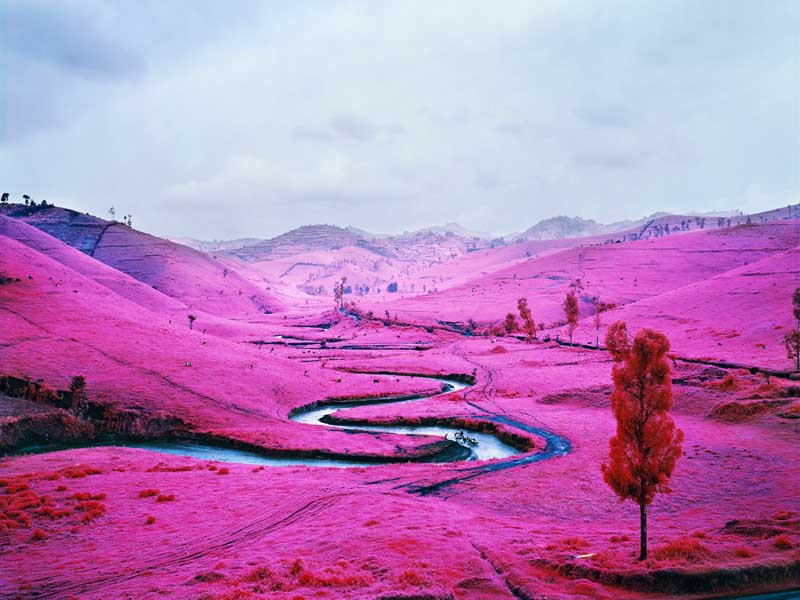 He is best known for his series of pink-hued photographs, "Infra" (2010-2011) which beautifully and starkly documented the people and politics of Eastern Congo.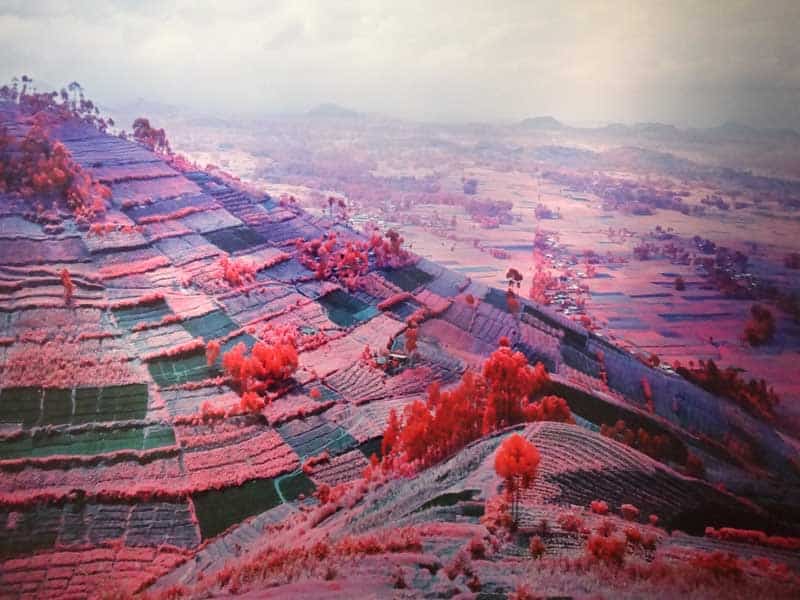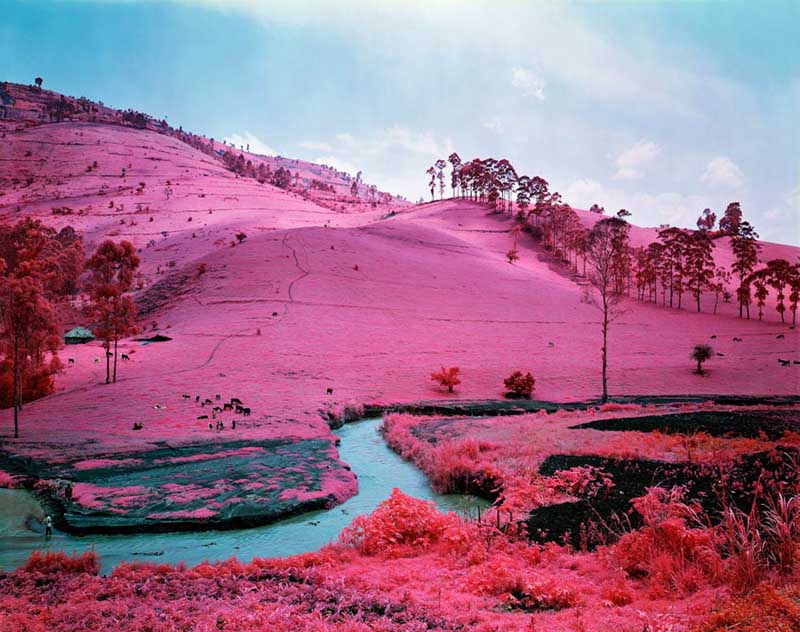 Photographs in Fluorescent
Mosse's signature style is produced by shooting exclusively with Kodak Aerochrome, an infrared surveillance camera that transforms the chlorophyll in greenery into bright, almost fluorescent, red and pink tones. Aerochrome is, in fact, a discontinued reconnaissance infrared film.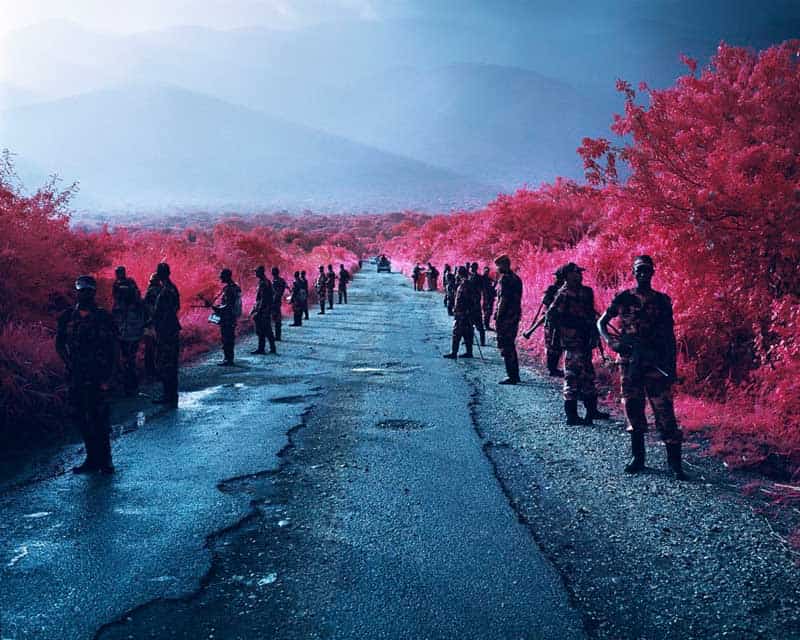 Some of his past subject matter has included the US-occupied palaces of Saddam and Uday Hussein, in particular the aftermath of conflict and the abandoned remnants of battle in Iraq.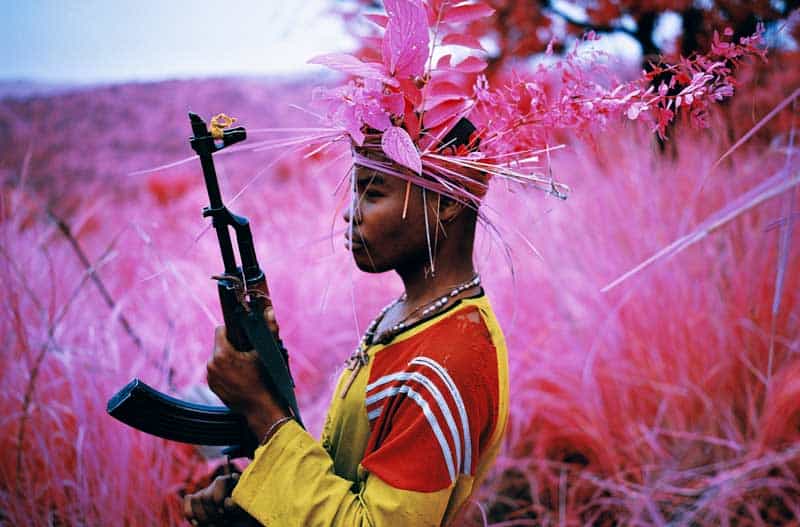 In an interview with The British Journal of Photography, Mosse states, "I wanted to export this technology to a harder situation, to up-end the generic conventions of calcified mass-media narratives and challenge the way we're allowed to represent this forgotten conflict… I wanted to confront this military reconnaissance technology, to use it reflexively in order to question the ways in which war photography is constructed."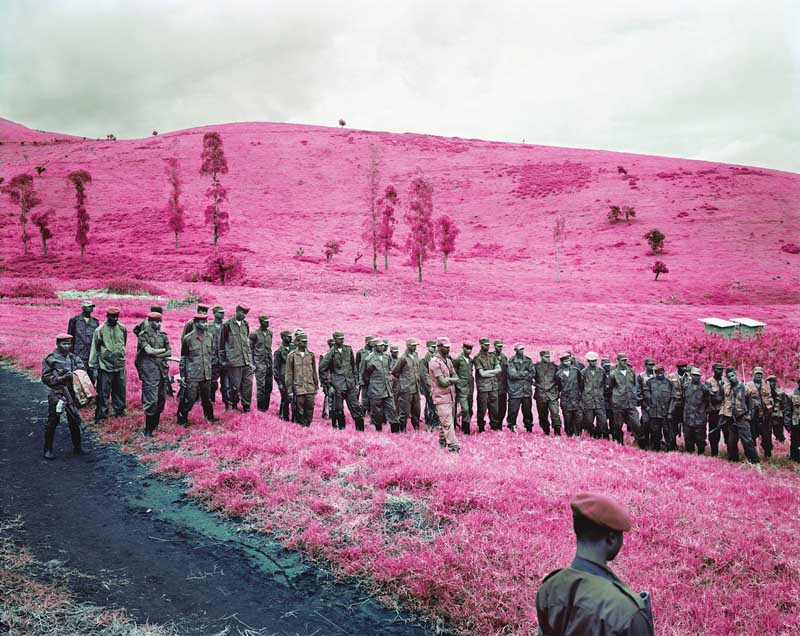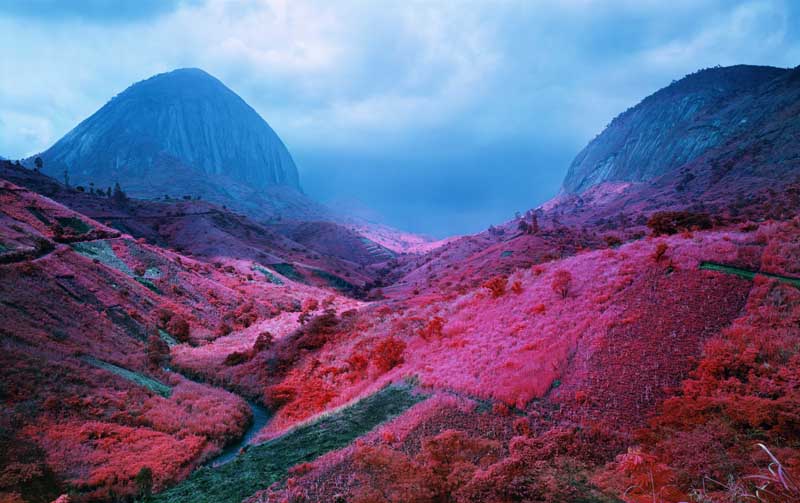 Awards
In 2014, Mosse won the 2014 Deutsche Börse Photography Prize, while in 2013 he went on to represent Ireland in the Venice Biennale with the The Enclave, a video installation that used 16mm infrared film.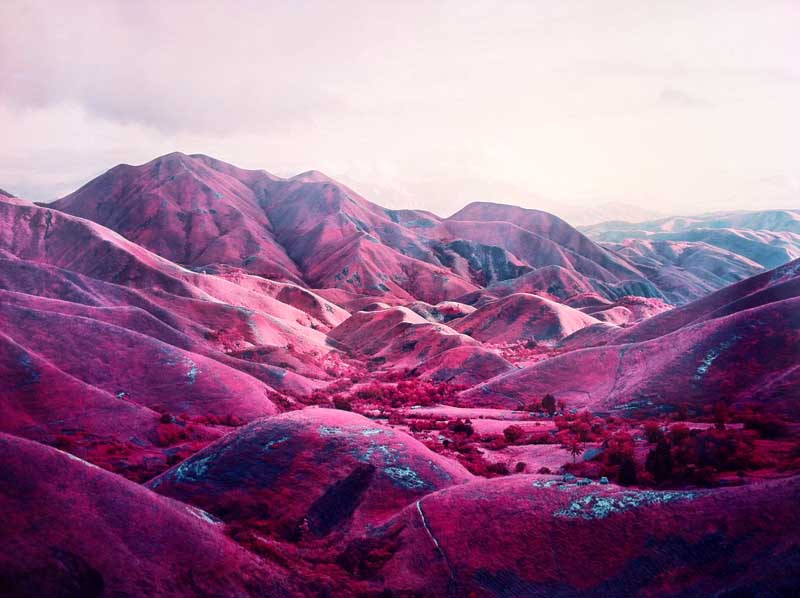 According to an interview with CNN, the film was an attempt to bring "two counter-worlds into collision: art's potential to represent narratives so painful that they exist beyond language, and photography's capacity to document specific tragedies and communicate them to the world."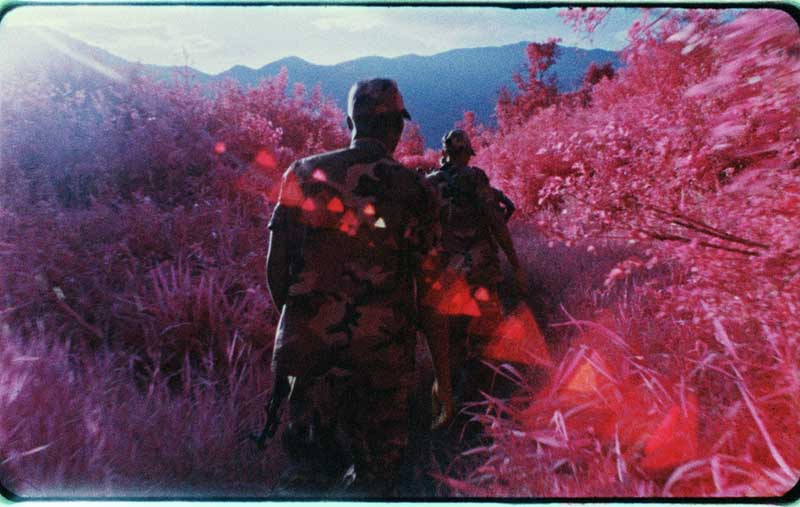 Featured below:
Mosse discusses the making-of 'The Enclave' (2013), in the Democratic Republic of Congo. The film was shown in the Irish Pavilion at the 55th Venice Biennale and was the 2014 winner of the Deutsche Börse Photography Prize.
Richard Mosse is currently based out of New York. He earned his Master of Fine Arts from the Yale School of Art in 2008 and a Postgraduate Diploma in Fine Art from Goldsmiths, London in 2005.
Sources: Jack Shainman Gallery, Artsy, Visura Magazine, Vimeo, Collector Daily 
U love Art. U can share it.
onarto.com is the leader and first art store dedicated to Thailand contemporary art, promoting more than 200 thai artists around the world. Answering to art collectors and artists, onarto now expand his activiy to promote Asian art and open its boundaries to creative designer, become a tool to connect creatives mind and art doers with art collectors and unique beauty lovers.