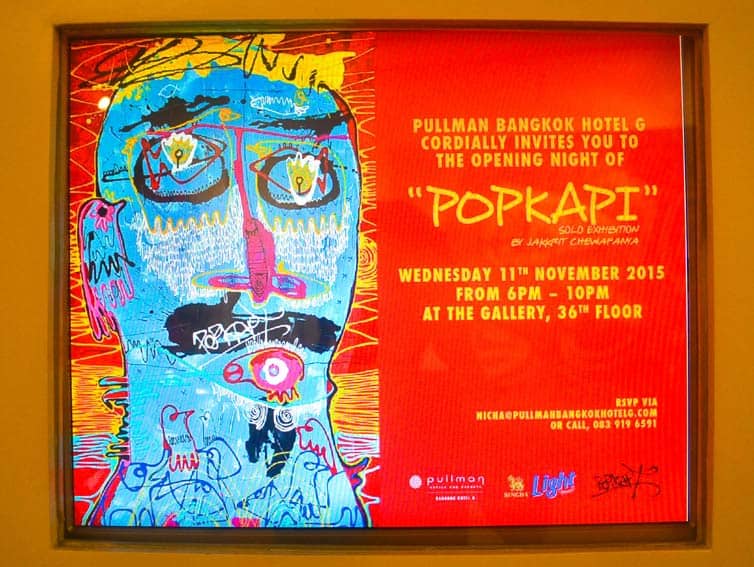 On 11th November Popkapi held his big solo exhibition at Pullman Bangkok G's Gallery to a busy crowd of art-loving bangkokians and curious hotel guests.
Among the displayed paintings, the pieces drawing the largest attention were his collection of faces in various shades of colors, from sombre grey to bright reds.
Meanwhile, the DJ (a friend of the artist) kept the atmosphere lively with an accompaniment of modern house music while Pullman G provided guests with a generous selection of comfortable seating, beverages and food.
With a range of international visitors, ranging from French, Malaysian, Thai, American to German, it could be said that overall the opening night of the show was a universal success for the young, enthusiastic artist.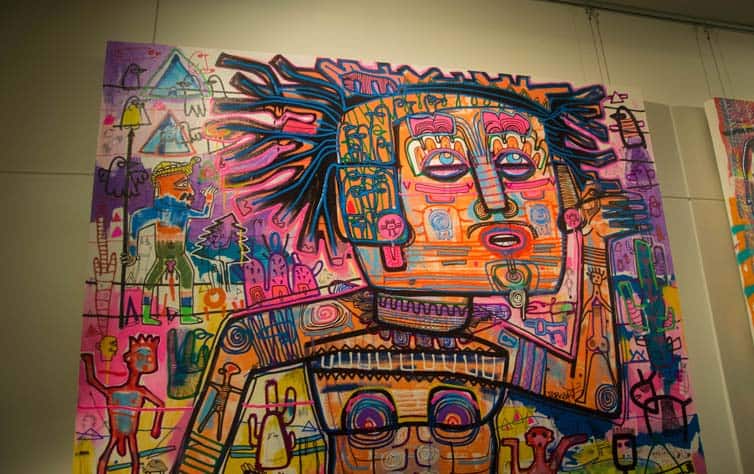 Popkapi's solo exhibition at Pullman G Hotel Gallery on Silom Road will continue until 28th January 2016, leaving you plenty of time to check out the large and exclusive collection of all his pieces.