Paintings and Wall Sculptures for Sale – Yuttana, Poom, Paa, Tor
Hi Thai Art Lovers! Here's another weekly list of the best new contemporary, traditional and abstract paintings up on Onarto this week, by Tor, Poom, etc.
Last modification :
September 28, 2017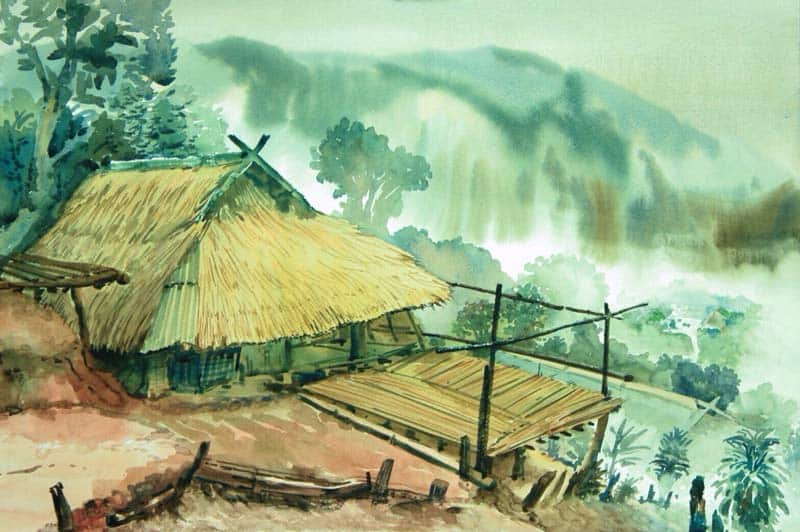 New Paintings for Sale on Onarto : June 3
1. New Watercolor Landscape by Yuttana
Gifted watercolor artist Yuttana is a sought-after painter, particularly for his natural-hued images of rural Thailand. Here, the Thai artist displays his talent for capturing the misty countryside mood of Chiang Rai.
Featured Watercolor Landscape: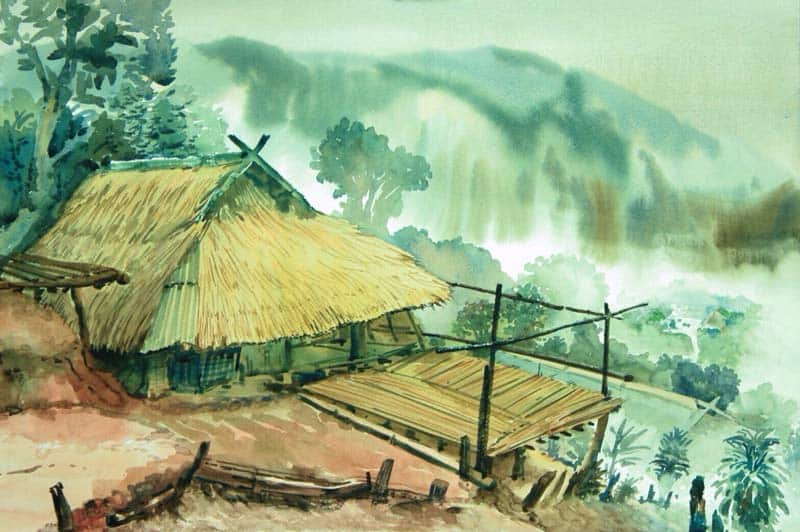 Chiang Rai by Yuttana, 2016, Watercolor, 45 cm x 37 cm (18 in x 15 in)
2. New Contemporary Acrylic Painting by Poom
A fan of blending horses and iconic rock/punk symbols, Poom is an emerging contemporary Thai artist appreciated for departing from traditional religious themes. These large, bold canvases are ideal for making a visual impact in any space.
Featured Contemporary Acrylic: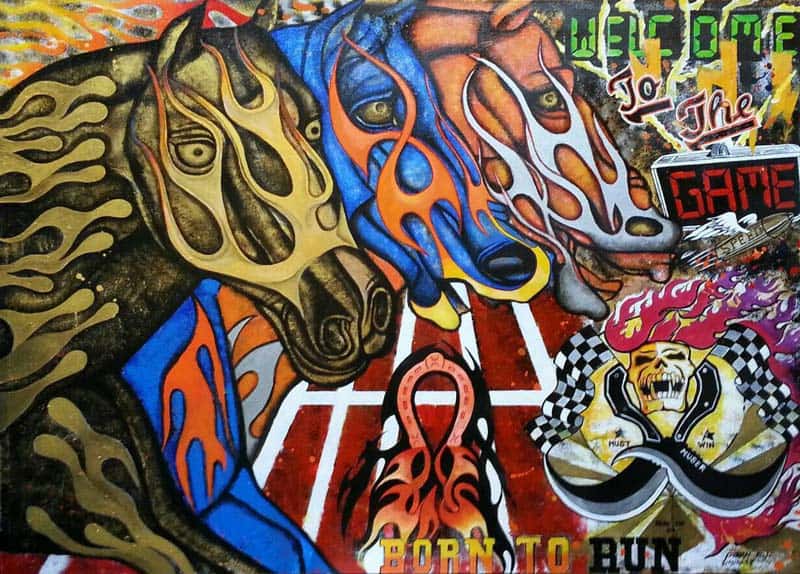 Born to Run by Poom, 2016, Acrylic on Canvas, 140 cm x 100 cm (55 in x 39 in)
3. Rainy Afternoon in Acrylic Painting by Paa
Inspired by Impressionist masters such as Claude Monet, Pierre Auguste Renoir and Camille Pissarro, Paa's medium-sized acrylic works are informed studies of atmospheric city scenes.
Featured Cityscape Acrylic Painting: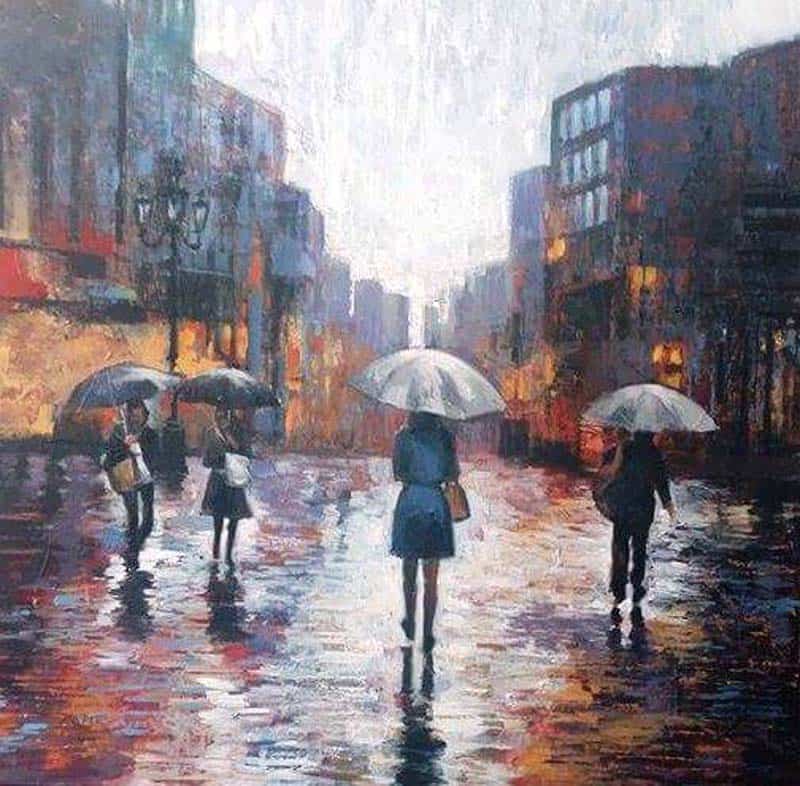 Under Umbrella by Paa, 2016, Acrylic on Canvas, 120 cm x 120 cm (47 in x 47 in)
4. Painting of Flowers by Tor
Tor is a skilled naturalist painter and is a popular choice among Thai art lovers for producing unique flower paintings as well as made-to-order floral still-life.
Featured Painting of Flowers:

Flower 14 by Tor, 2016, Acrylic on Canvas, 130 cm x 130 cm (51 in x 51 in)
Climbing Men Wall Sculptures
New to Onarto! Check out the latest promotion on one of our most popular items, the climbing men wall sculpture. You can now purchase either a set of 3 or a set of 8 wall sculptures at a super discounted price.
This is the best deal yet for art lovers wanting to fill a space with these fun and quirky wall sculptures. Click below to see how you'll get more sculptures for less while reducing shipping costs and receiving the same flexibility on choice of rope length and sculpture versions (facing up or down).
The prices you see include international shipping (TNT) and insurance – allow between 5 to 7 days for shipping depending on your location.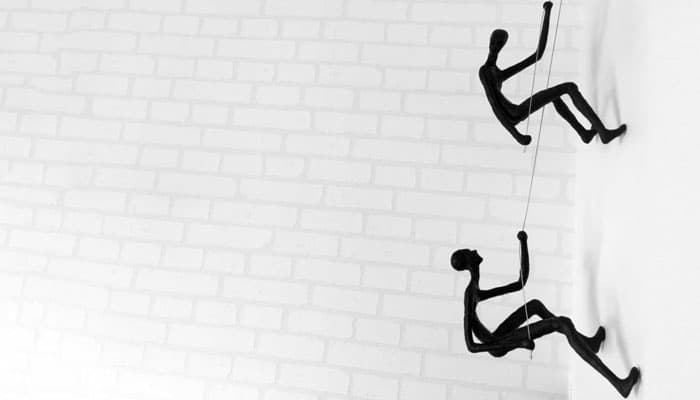 To benefit from this offer, follow these links:
Enjoy the climbing men wall sculptures.
Buying Artwork from Onarto
Onarto is the destination for buying Thai art, Asian art and contemporary Asian sculpture online. We provide free international shipping and can be contacted for commissions and custom art. Every piece of artwork you purchase will come with a verified Certificate of Authenticity, signed by the artist.
All listed artwork prices include Paypal and bank transfer fees.
Contact us now at [email protected] to find out more information. We reply to enquiries within 24 hours.
U love Art. U can share it.
onarto.com is the leader and first art store dedicated to Thailand contemporary art, promoting more than 200 thai artists around the world. Answering to art collectors and artists, onarto now expand his activiy to promote Asian art and open its boundaries to creative designer, become a tool to connect creatives mind and art doers with art collectors and unique beauty lovers.