Paige Bradley – Sculptures in Bronze
Paige Bradley is an internationally acclaimed American sculptor famous for her series of figurative sculptures combining bronze and electricity.
Last modification :
September 21, 2016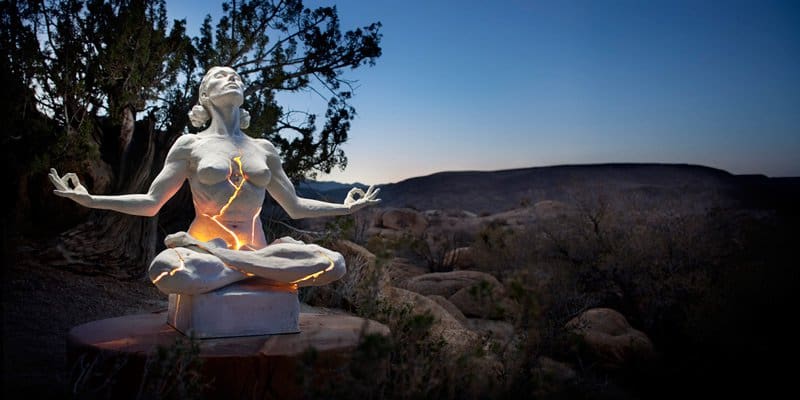 Artist Spotlight – Paige Bradley
Paige Bradley is an American sculpture artist who gained fame for her figurative bronze works that were internally illuminated with electricity. Titled "Expansion", the bronze sculpture depicted a woman sitting in a cross-legged position with light streaming from cracks in her body. This piece was originally photographed in 2004 against New York's skyline, gaining international fame and putting Paige on the map.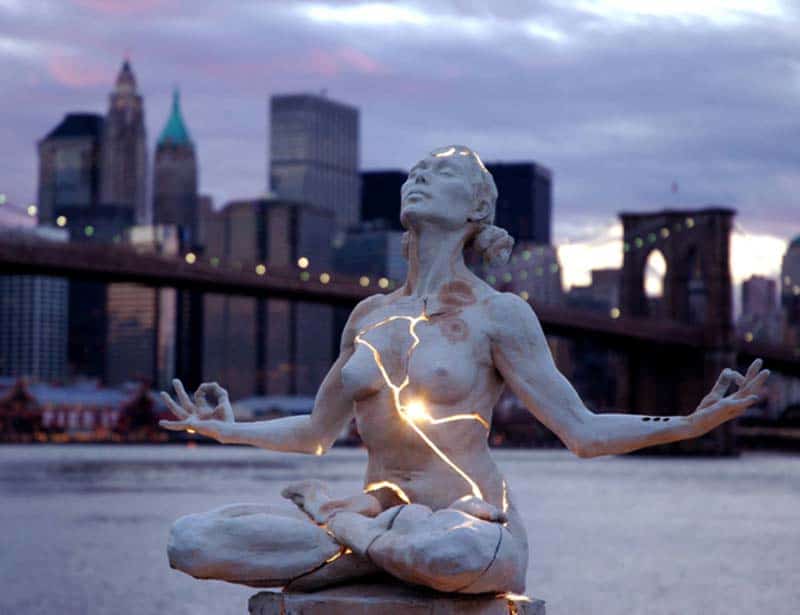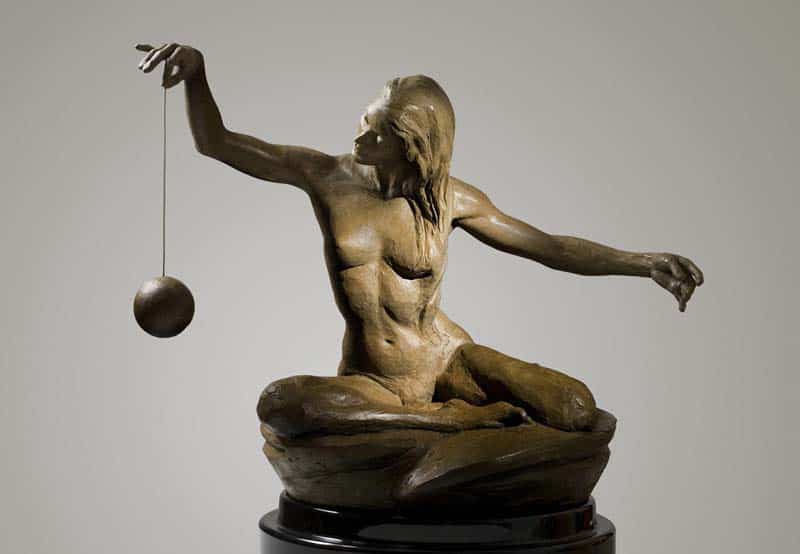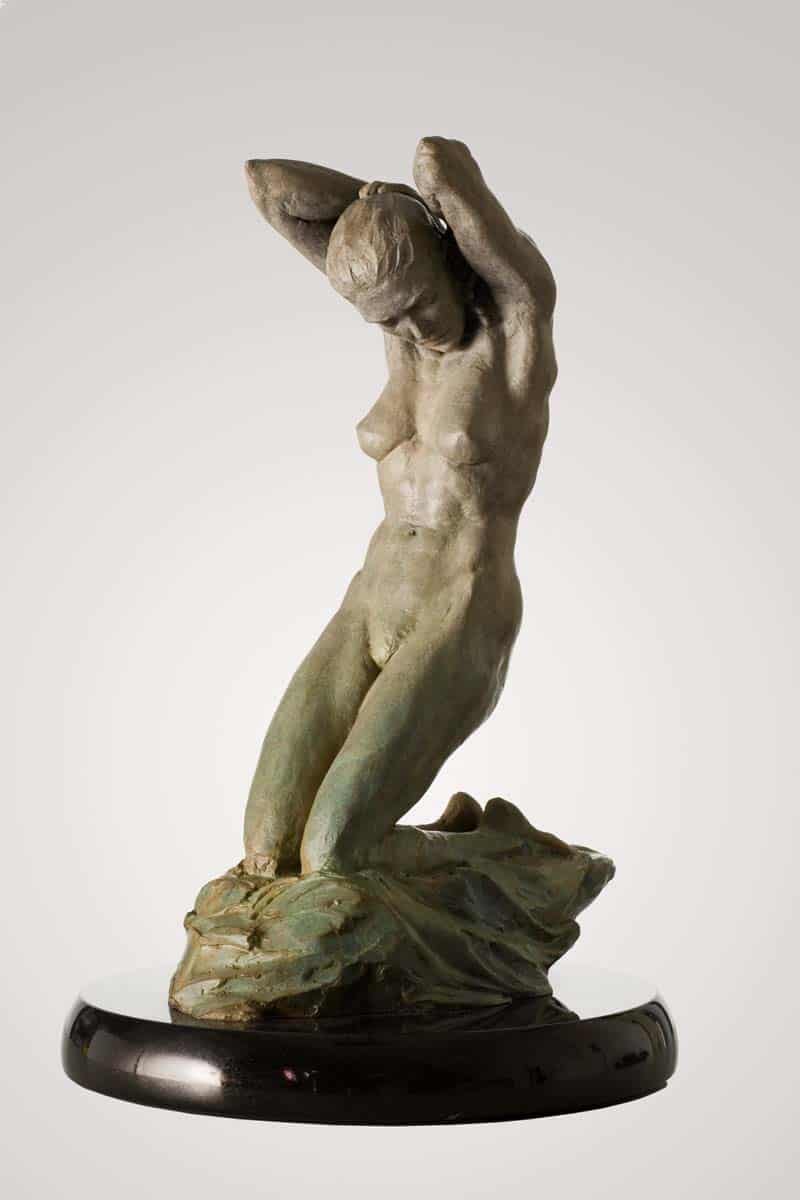 Paige began her studies at Pepperdine University before heading to the Florence Academy of Art in Italy. She then went on to the prestigious Pennsylvania Academy of Fine Arts, where she studied sculpture, along side paint and printmaking in different mediums.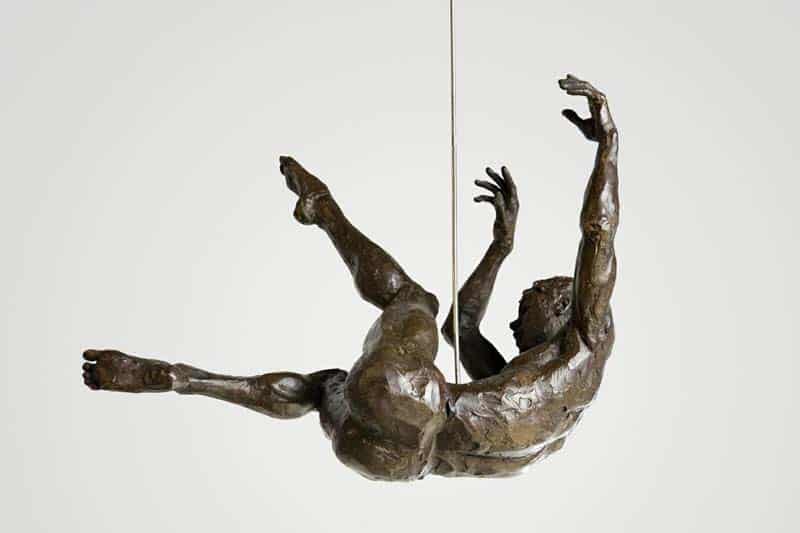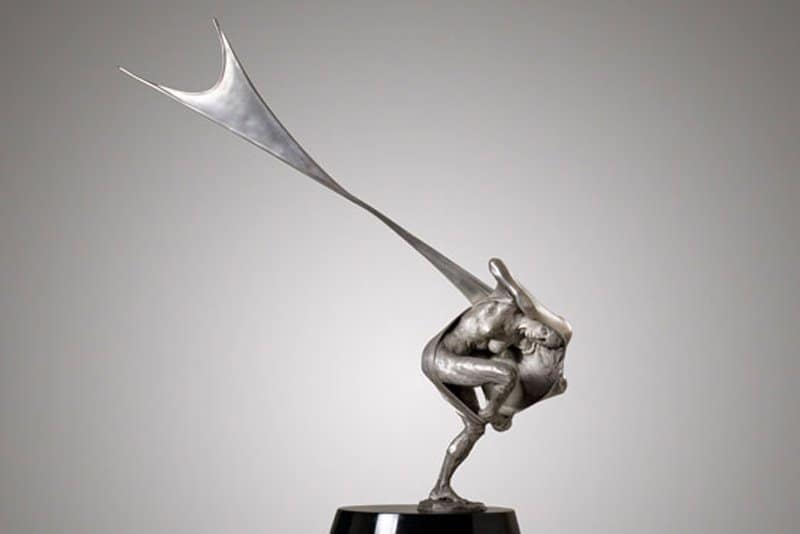 Her works are known for their dualities, often contrasting the beautiful with the ugly, freedom with confinement, and movement with motionlessness.
She manages to bring a modern evolution to a very classical form of art as her sculptures of the human figure explore all the emotions and aspects of a human experience. Common themes in her work include spirituality, evolution and time.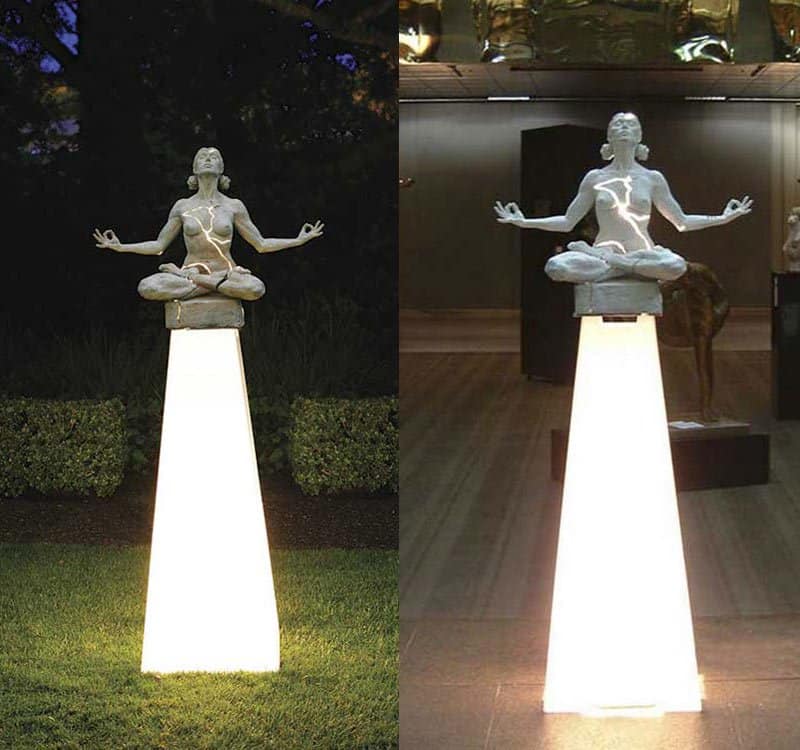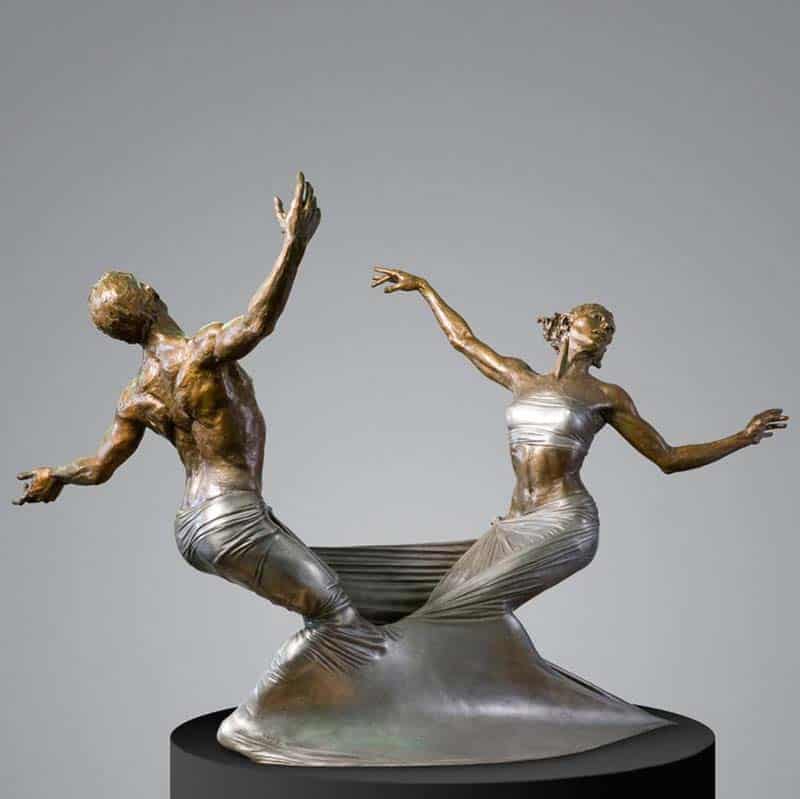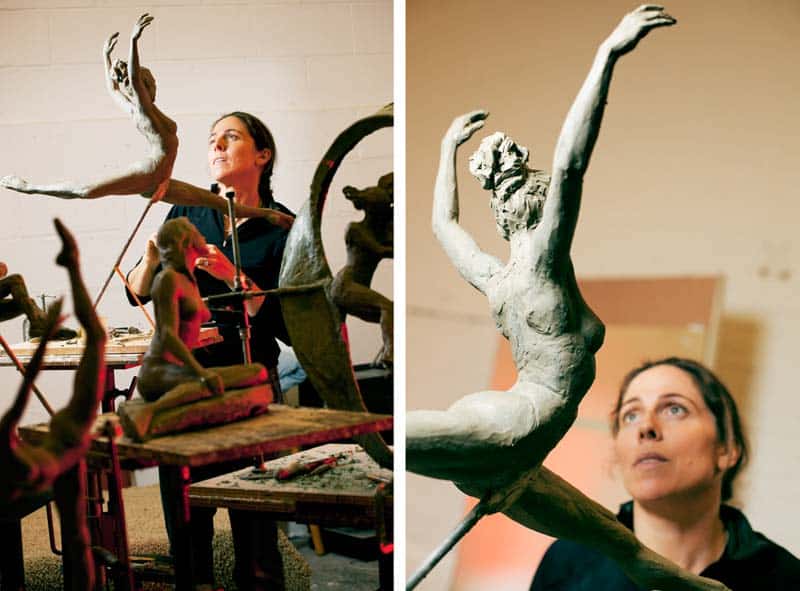 In Her Own Words:
"Inspiration comes from my connection to the world, my relationships with others, and my relationship with myself. I don't need to travel the planet or hire dancers to find a muse. My individual journey is inspiration enough.
Since I was nine years old I knew I would be an artist. I was drawing since I can remember and began casting my work into bronze when I was seventeen. Three decades later, I am still doing it – and I intend to never stop.
As much as I try to avoid labeling myself, I am a figurative artist in everything I do. The figure to me is the perfect vehicle to communicate the human condition. My definition of success is to be a visionary through truthful and courageous artwork, work that communicates what it feels like to be alive in the world today.
I keep moving my work forward by questioning, observing, looking for truth and searching for clarity. My goal is to have the courage to create what feels real, not necessarily beautiful, in order to create lasting, fine art."
– Paige Bradley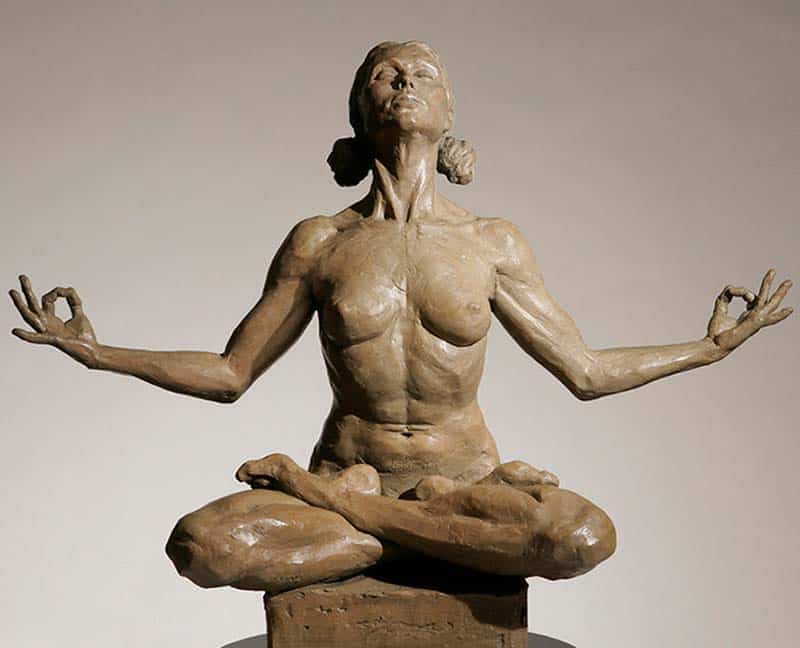 Awards:
2011 – Lindsey Morris Memorial Award, Allied Artists of America, Annual Juried Exhibition
2009 – Gold Medal of Honor, Allied Artists of America, Annual Juried Exhibition
2006 – Third Place Award, 4th Annual A.R.C. Salon, Online International Exhibition
2005 – Lindsey Morris Memorial Award, Allied Artists of America Show
2004 – Leonard Meiselman Memorial Award, Pen and Brush
2004 – Third Place Award, Women Artists of the West
2003 – Young Sculptor Award, Viselaya Sculpture Competition
1997 – Ramborger Prize, Outstanding Achievement at Pennsylvania Academy of Fine Arts
1996 – Stewardson Award, Pennsylvania Academy of Fine Arts
1989-1992 – California Arts Scholars Medal, California State (award to high school talent)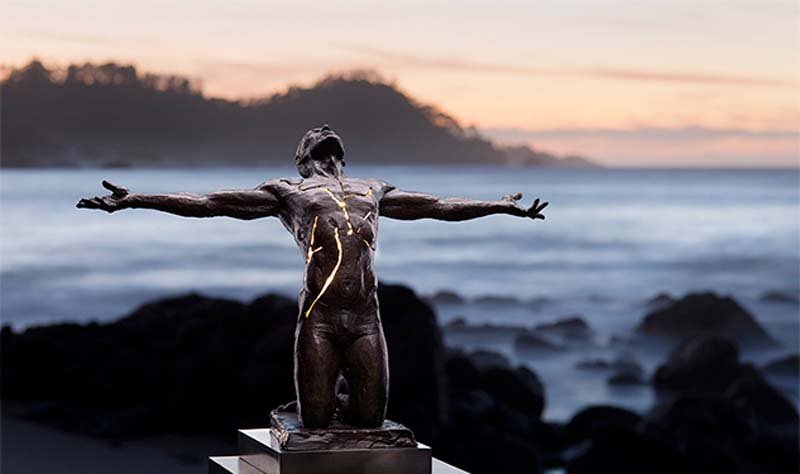 About Paige:
Paige was born in Carmel, California. She was immersed in the art world from a young age, becoming fascinated with the human figure at age 9 and casting her first bronze sculpture at 17 years old.
She is currently based in London, United Kingdom.
Sources: Paige Bradley
U love Art. U can share it.
onarto.com is the leader and first art store dedicated to Thailand contemporary art, promoting more than 200 thai artists around the world. Answering to art collectors and artists, onarto now expand his activiy to promote Asian art and open its boundaries to creative designer, become a tool to connect creatives mind and art doers with art collectors and unique beauty lovers.