Nuala O'Donovan – Abstracted Ceramics
Ireland native, Nuala O'Donovan sculpts intricate hand-made porcelain works that combine irregular shapes and fractal geometry found in nature.
Last modification :
April 28, 2017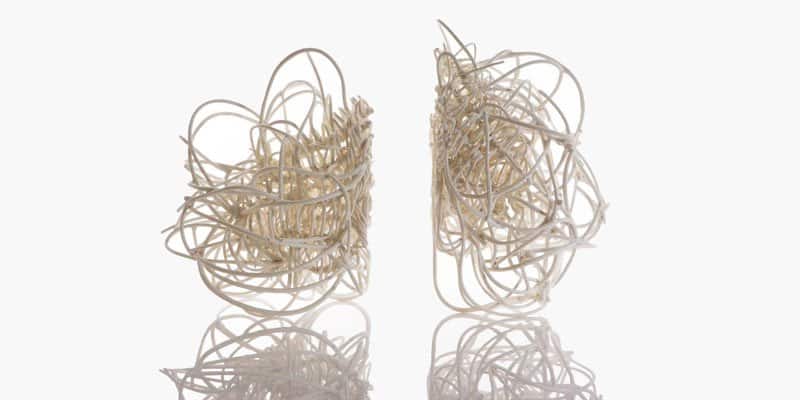 Artist Spotlight : Nuala O'Donovan
Nuala O'Donovan is a sculptural ceramic artist known for her unique combination of fractal patterns and irregular form. Born in Cork City, Ireland, Nuala studied in 3D Design at Middlesex University before going on to receive her MA in Ceramics from the Crawford College of Art and Design in Cork.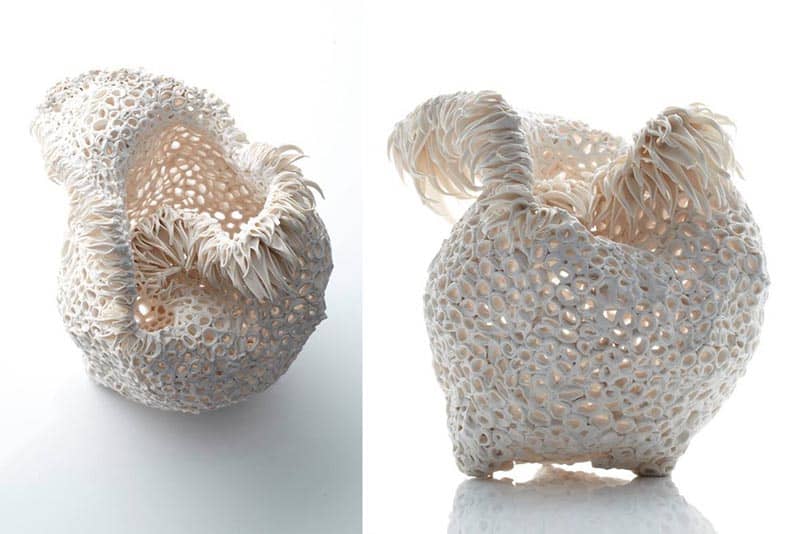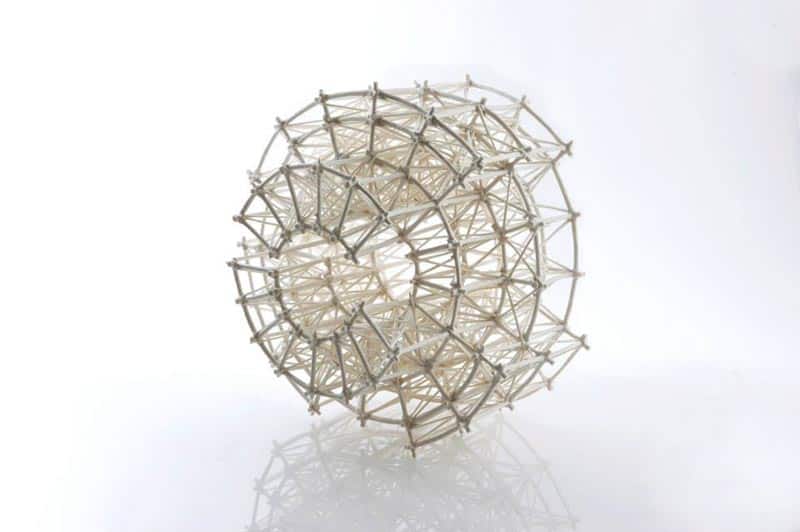 Each pattern featured in her works is individually made over a period of weeks or months. Her work informs us of the imperfections of living organisms, as she often draws inspiration from the history behind a scarred surface.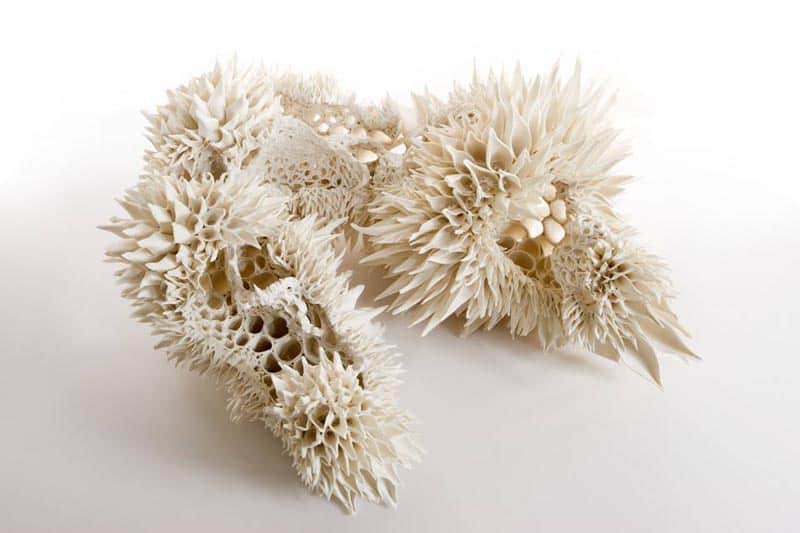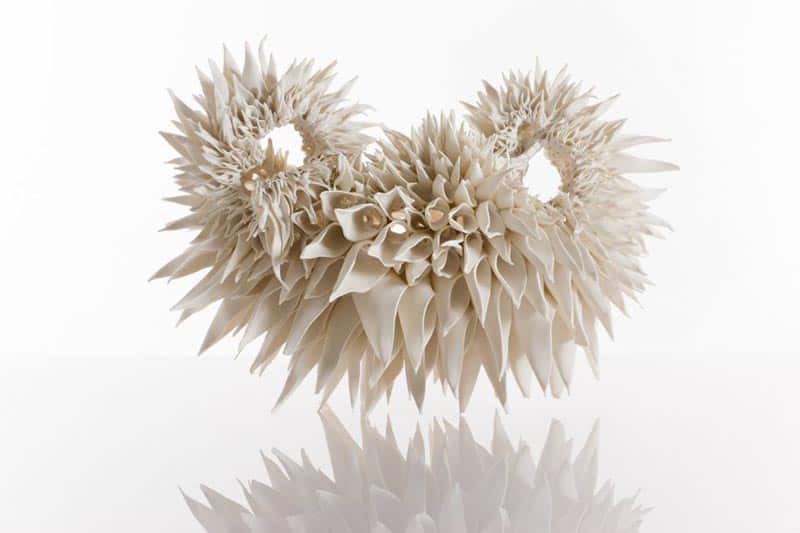 Nuala evokes the nature of transience in her oddly distorted works, while also managing to link the patterns between present and past.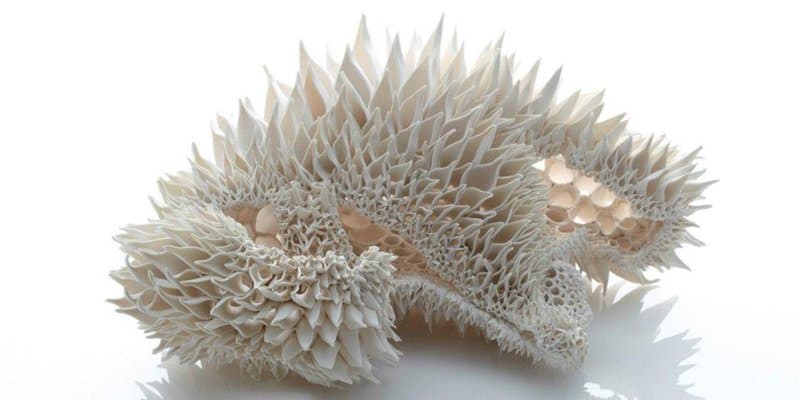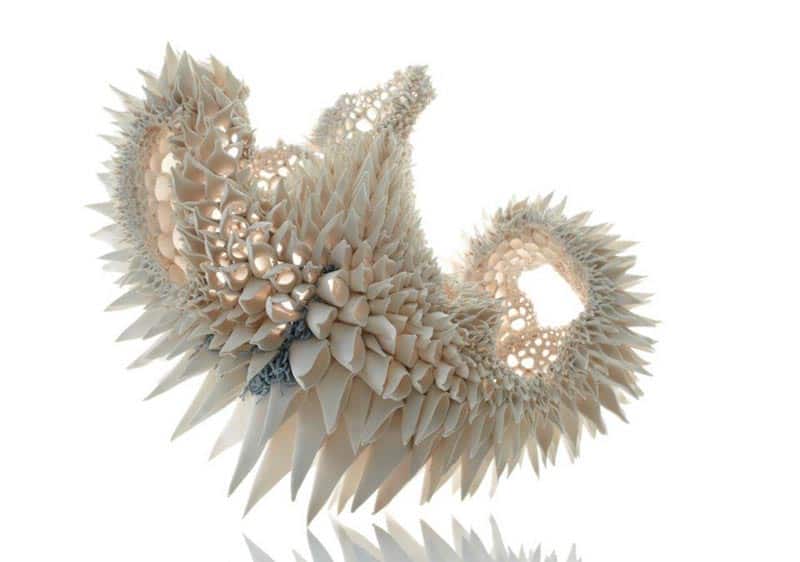 In Her Own Words:
"I like to physically interact with the objects I am working with. I will pick up a flower and closely observe it. When I was doing research, I went to the Natural History Museum in London where they have fantastic original prints and drawings done by botanists from all over the British Empire.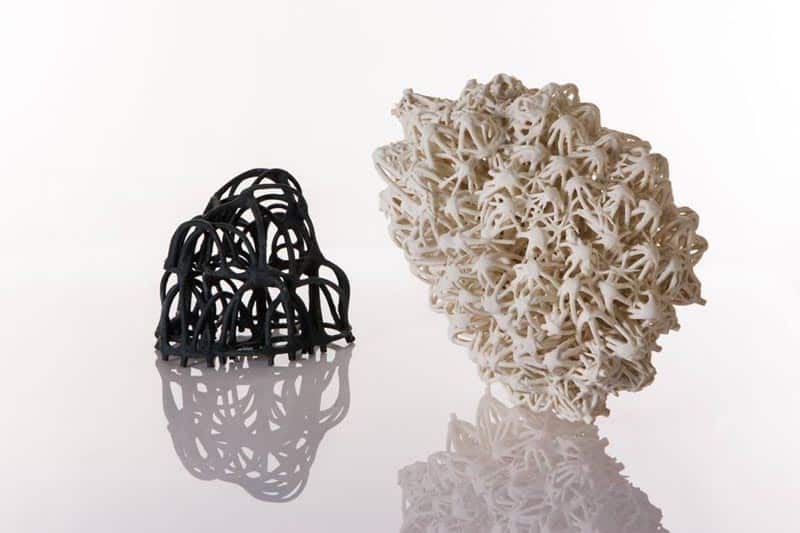 I used those drawings because they're very analytical. You can really see the cross-sectional drawings of the plant. Each of the drawings was botanically correct. When I can get hold of the actual plant, I'll do the drawings from the plant itself. I usually dissect the plant with a scalpel and see how each of the elements actually works. It's all about experimentation and reconstructing parts. Reproducing the structure is very interesting. I try to isolate one element of the plant and then apply the principles of fractural geometry, which is about making the form similar to the pattern.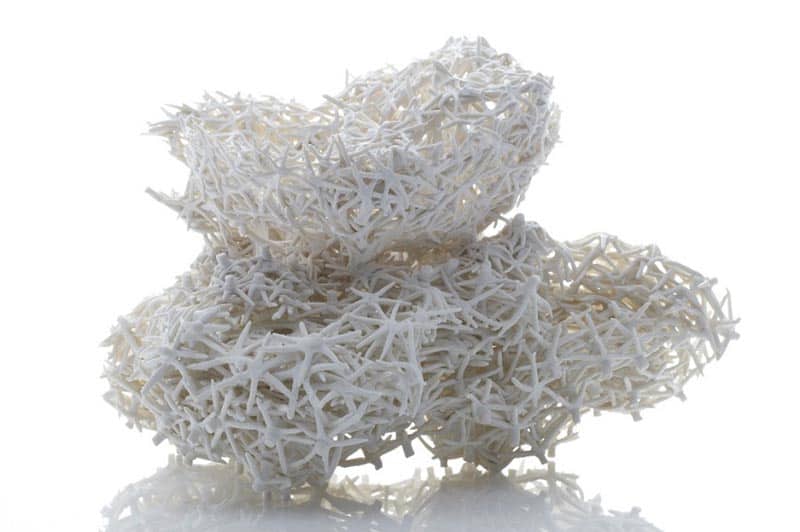 The form is a repetition of the pattern. If you do that, the form seems infinite. You're suggesting an infinity of possibility because one could keep repeating the form in the same way that the pattern is repeated within the form. The form would loop in the same way a pattern loops. I use measurements and proportions to dictate when I stop sculpting like in the Banksia series.
I want people to look at it and see that it can continue. The pieces are about open-ended possibility rather than perfection." – Nuala O'Donovan in an interview with The Raw Book

Past Exhibitions:
'Pure Porcelain', Crawford college of Art and Design, Cork.
2005
Solo Show-Keane on Ceramics Gallery,Kinsale Co.Cork. 2008.
Emerging Makers – National Craft Gallery,Kilkenny, Ireland. Recipient of the Irish Arts Review and Crafts Council of Ireland Emerging Maker Award 2008
Royal Hibernian Academy Annual Exhibition, RHA, Ely Place Dublin. – 2009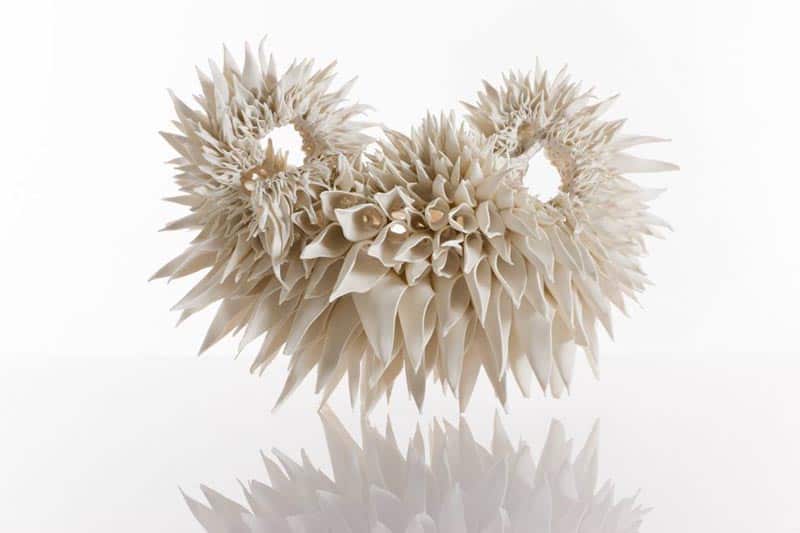 R.D.S. National Craft Competition, Award Winners Exhibition. Dublin – 2009
Recipient of National Award for Contemporary Ceramics, The Crafts council of Ireland Purchase Award and Ceramics Ireland Award. 2009
'The Cup and Saucer', Musee de Carouge, Geneva, Switzerland. 2009.
Ceramic Art London, 2010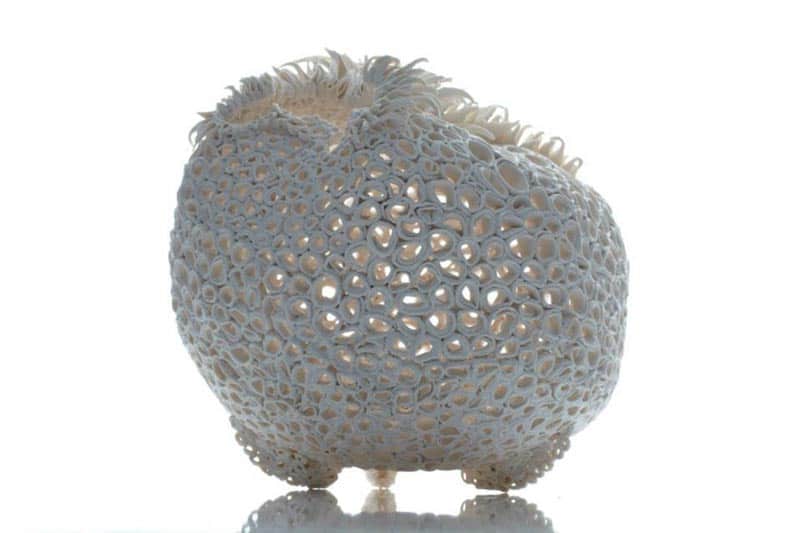 'Portfolio', National Craft Gallery, Kilkenny,Ireland. 2010
'Collect, Saatchi Galleries London 2010
'MATERIALpoetry', Irish American Historical Society, New York City. 2010
Sources; The Raw Book, Saatchiart, Nuala O'Donovan
U love Art. U can share it.
onarto.com is the leader and first art store dedicated to Thailand contemporary art, promoting more than 200 thai artists around the world. Answering to art collectors and artists, onarto now expand his activiy to promote Asian art and open its boundaries to creative designer, become a tool to connect creatives mind and art doers with art collectors and unique beauty lovers.