New Paintings and sculptures for Sale – May 20
Here are some of the best new oil and acrylic paintings, direct from all your favorite Thai artists, online on Onarto this week.
Last modification :
September 28, 2017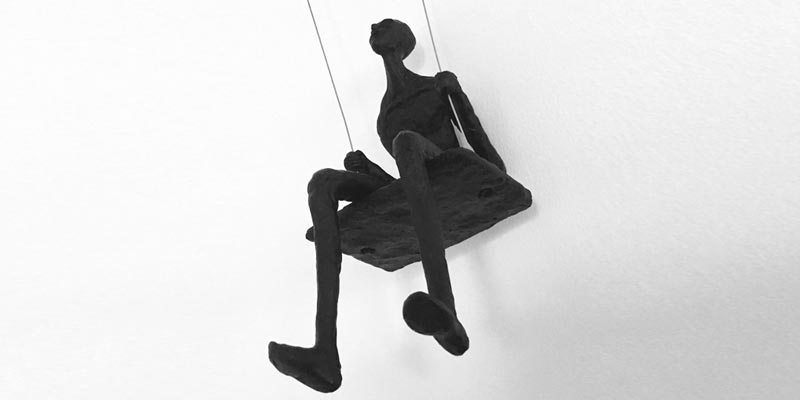 New Artwork for Sale on Onarto : May 20
1. New Swinging Man Wall Sculpture by Tanop Wichayanundh
Famous Thai artist Tanop Wichayanundh recently released his Swinging Man sculpture, a variant of his extremely popular Climbing Man series. This much-loved collection features his favorite two materials: iron and resin. Tanop's iconic sculptures have been exhibited and featured in galleries and private collections across the world.
Featured Sculpture:
Swinging Man Wall Sculpture by Tanop Wichayanundh, 2016, Resin and Steel, Size Made to Order
2. New Pop Art Painting in Acrylic by Popkapi
Well-known Thai Pop Artist and illustrator Jakkrit's (Popkapi) bold, beautiful and colorful works are popular items among art collectors with a love for a quirky, graphic style. His unique large canvas pieces primarily feature acrylic paint but sometimes use a blend of materials, including marker, pens and pencil.
Featured Acrylic Painting: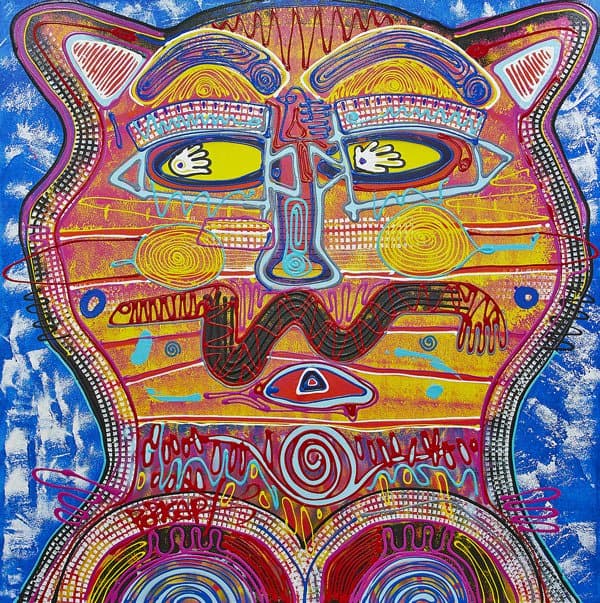 #26 by Jakkrit, 2015, Acrylic on Canvas, 150 cm x 150 cm (59 in 59 in)
3. New Abstract Painting in Acrylic by Gittisak
Gittisak's incredibly textured and detailed abstract works are perfect examples of the talent of Thai Abstract artists based in Bangkok. These large, horizontally aligned canvases are ideal for adding depth and interest to modern interior design spaces.
Featured Abstract Painting: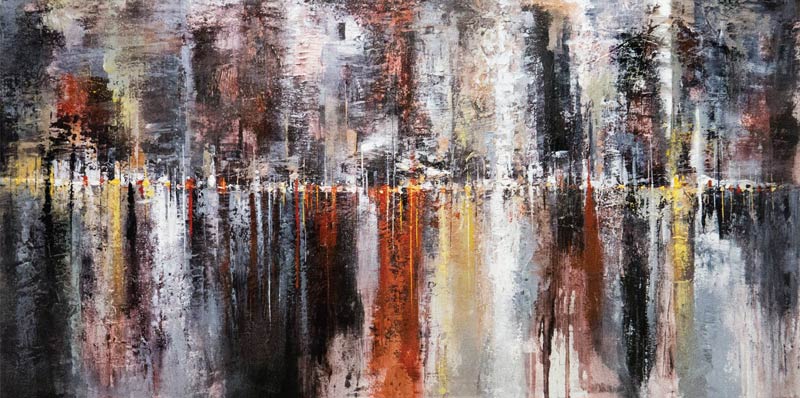 Untitled 14 by Gittisak, 2016, Acrylic on Canvas, 140 cm x 70 cm (55 in x 27 in)
4. New Landscape Mixed Media by Pongsakul
A departure from a typical landscape painting in the impressionist style, Ponsgakul's wonderfully unique technique utilizes various shades of repurposed denim and other colored fabrics to create a landscape of the Thai countryside. A fabulous example of the versatility of mixed media.
Featured Mixed Media Landscape: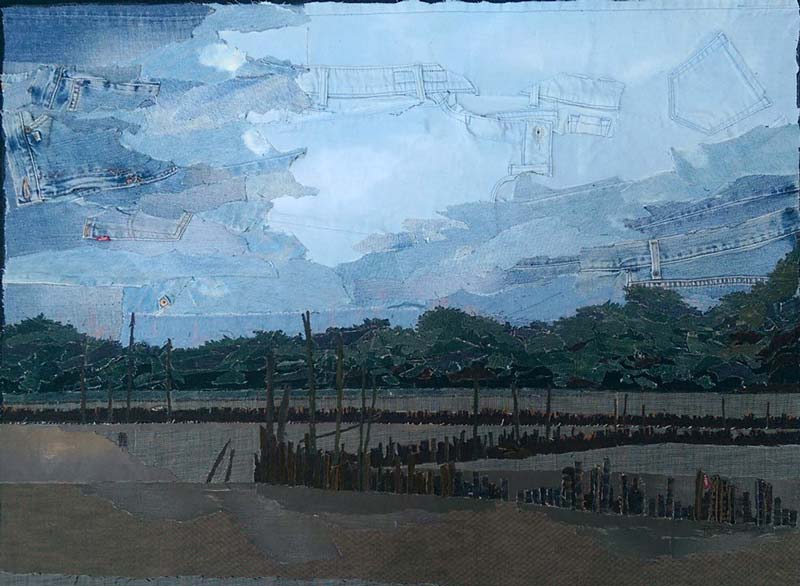 Untitled 14 by Pongsakul, 2016, Denim and Mixed Fabric, 120 cm x 90 cm (47 in x 35 in)
Buying Artwork from Onarto
Onarto is the destination for buying Thai art, Asian art and contemporary Asian sculpture online. We provide free international shipping and can be contacted for commissions and custom art. Every piece of artwork you purchase will come with a verified Certificate of Authenticity, signed by the artist.
All listed artwork prices include paypal and bank transfer fees.
Contact us now at [email protected] to find out more information. We reply to enquiries within 24 hours.
U love Art. U can share it.
onarto.com is the leader and first art store dedicated to Thailand contemporary art, promoting more than 200 thai artists around the world. Answering to art collectors and artists, onarto now expand his activiy to promote Asian art and open its boundaries to creative designer, become a tool to connect creatives mind and art doers with art collectors and unique beauty lovers.